October Birthstones & Their Healing Power
If you've been wondering, 'What is October's birthstone?' or 'What colour is October's birthstone?' then this handy blog has all the answers to this and more, and will help you find the right one for you.
October signals that the leaves are changing colour, the air is getting crisper and that soon we'll be getting together with loved ones and celebrating a range of festivities. It's a time to start planning for the new year too, and have a think about all the things you'd like to achieve. Because we can all use a confidence boost to achieve greatness, the October birthstones are superb for setting intentions by, and for praying for loved ones' safety and happiness. So if you've been wondering, 'What is October's birthstone?' or 'What colour is October's birthstone?' then this handy blog has all the answers to this and more, and will help you find the right one for you. And if you'd like any further spiritual insight, then a psychic reading with one of our telephone psychic readers here at Psychic Sofa can help. Please give them a call today on 09057897752 (calls cost 80p per minute plus your network access charge) or on 01618640152 to learn more.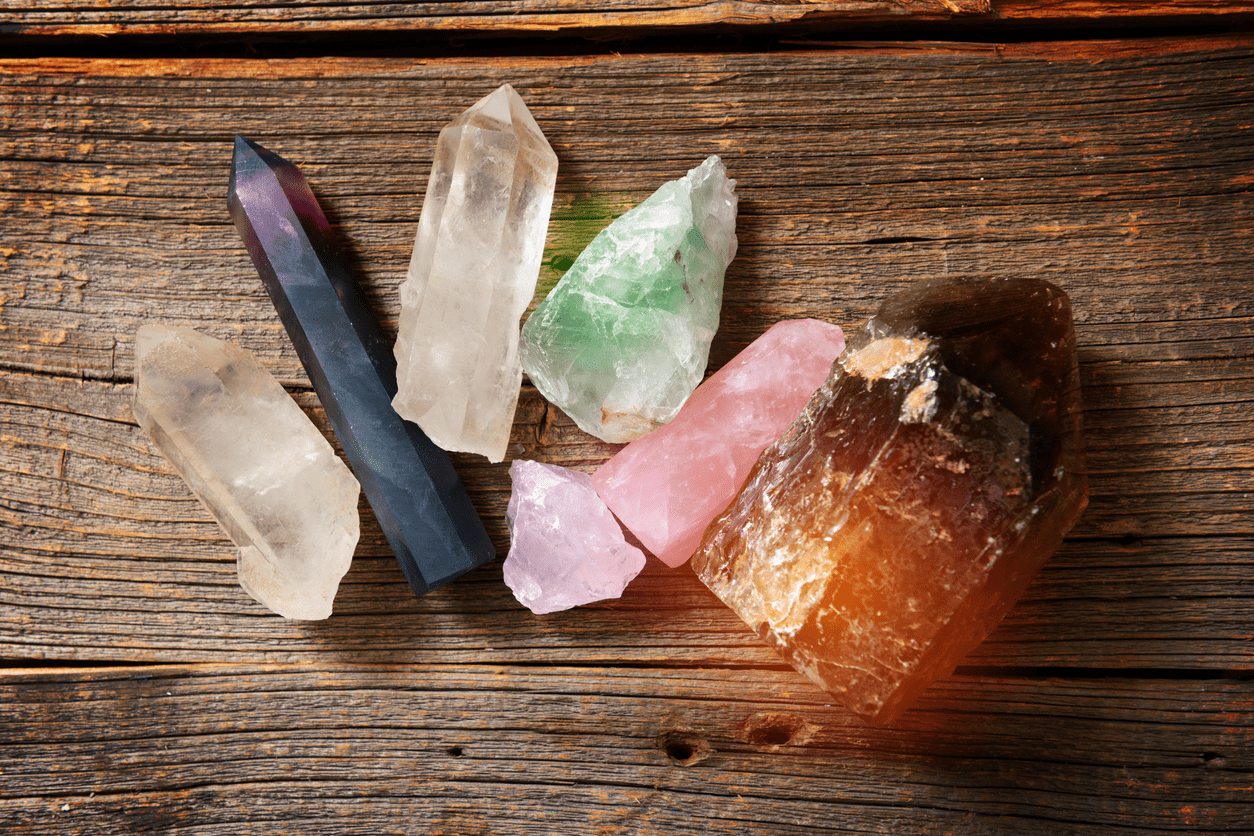 What Is October's Birthstone? Opal Meaning, Spiritual Power & Personality
The name, 'opal' comes from the beautiful Sanskrit 'upala', meaning jewel or gemstone. This birthstone has long been long considered one of the most mysterious of gems due to its multitude of colours within one crystal, and how it reflects the light so wonderfully. In ancient times, the opal stone provided much truth and altruism, and was thought to be a lucky stone, giving foresight to the wearer, and showing them the way on the path to enlightenment. This would ultimately lead to success, due to the clarity provided and the ability to plan ahead for the future.
There are hundreds of opal colour varieties, and these can be classed under two main types of opal: the common opal and the precious opal. The former is characterised by its translucence and array of colours that comprise green, red, orange and blue. The latter showcases different flashing colours - known as opalescence - against white, dark brown, or black backgrounds.
Just as there are varied colours contained within this magical stone, there are varied intentions that can be set against it. Opal can boost your cosmic consciousness and ability to connect with the higher planes of existence, and further strengthen your psychic visions. Seeing beyond the here and now, this powerful stone can show you a future you never thought possible, with spiritual guidance from those who want to keep you safe and on the straight and narrow.
Because this can be a challenge for many, the gemstone's energies will motivate you to express your true self, and feel confident in your abilities to take on any challenge that comes your way. This will emanate from within and through your words, thoughts and actions, and impress others no end.
For the painters, writers and performing artists among you. Opal is great for encouraging originality and enhancing creativity. It will get all of your creative juices flowing, and provide you with the energy to give you that extra boost. Your ideas, output and performances will be the best they've ever been, and highlight how talented you truly are. No-one will be able to deny your skill and the effort you've put in. And by putting this fantastic positivity out into the world, this will be reflected back to you too in so many wonderful ways. This is true of other emotions too - for example, hope, love and understanding, as well as friendship. By showing the universe how fantastic you are, you will be rewarded in a multitude of ways, keeping life exciting.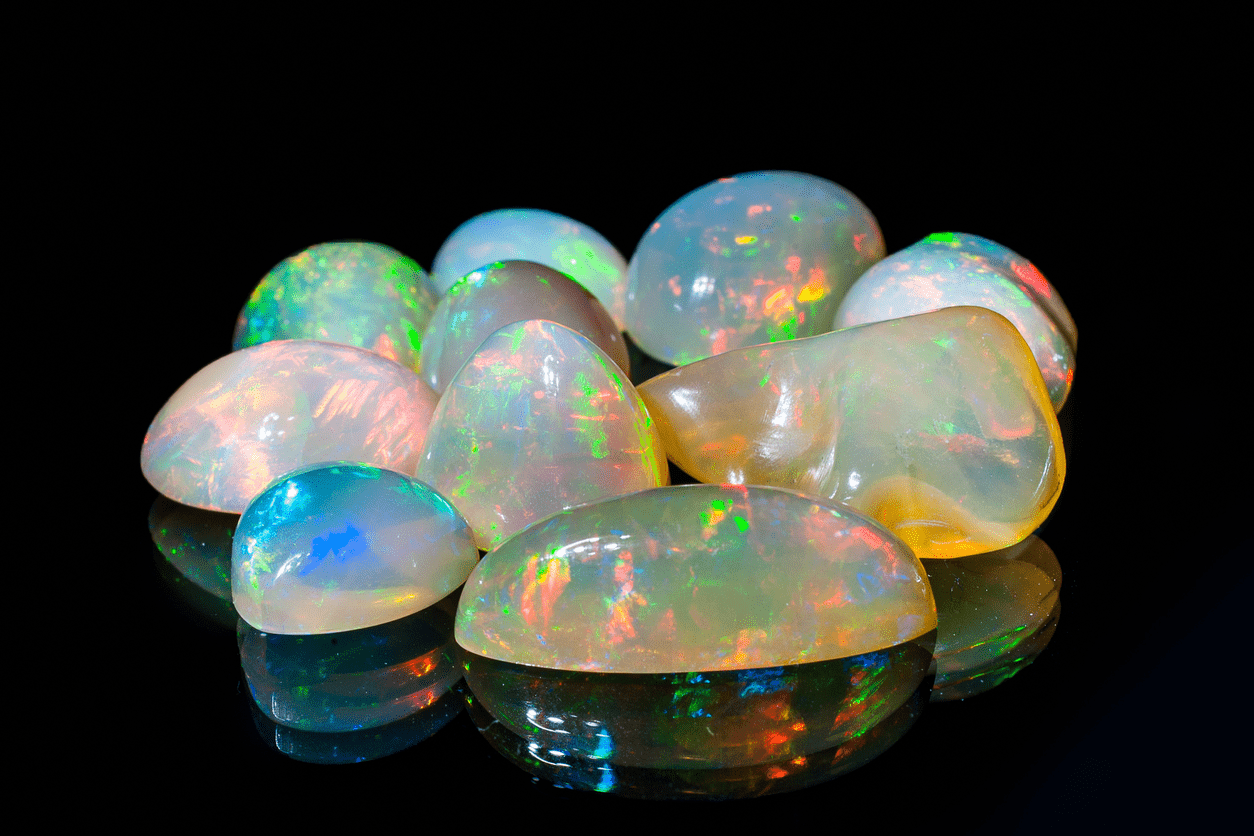 Opal in Love, Relationships & Personality
This October birthstone has been aligned with love and passion since its discovery, along with desire, lust and sexuality. If you'd therefore like these things in your life, we here at Psychic Sofa recommend carrying opal stones around with you wherever you go to boost your ability to not only attract them, but recognise related opportunities that come your way. Or if you've been struggling with your love life and have been lacking in confidence to go out there and find what will truly make you happy, then a cleansing opal ritual could help. Cleanse the stone of all negative thoughts you may have, and then set new intentions against it. This will open you up to new ways of thinking, and in a flash of light, make you feel ready to take on the world. And what about those looking to infuse more passion into your love life, and reignite the spark that may be fading into the night? Opal will invite you to try out new things with your partner to help please you both, unleashing your adventurous side and keeping things fresh and exciting. You may discover a side of yourself you never knew you had, and your partner may love you all the more for it.
When paired with pink crystal or rose quartz, opal can help to open up the heart chakra too, allowing you to both receive and give love in a healthy way.
Individuals born under the opal birthstone have the following personality traits:
Calming and peaceful, with an easy-going personality that lends itself to a very chilled out demeanour. They always try to see the best in people, and believe in making friends rather than foes. Should they encounter negative people - they don't waste their time, or give them the power to upset or anger them.

Determined and always persevere, no matter the situation, or consequence. Completing a task to the best of their abilities, they put 100% into everything they do, and don't ever look back. This is why they always find success, and they typically have a stable life.

Academic and intelligent - keen learners who love the pursuit of knowledge and investing time and effort into their hobbies and passions. They also like to think before they speak, observing situations as they unfold and offering safe advice that can benefit everyone. People love seeking their guidance due to this, because they know it can always be trusted.

Kind-hearted and intuitive, and always there for the people who matter. They never set out to harm someone, and always try to keep the peace.
Agate - A Birthstone For October That Heals & Protects
Understanding this birthstone's meaning as a healing stone coupled with mystical properties dates back to the start of human history. Agate stones encompass stable crystals that are used as grounding stones to connect to the healing energies of Mother Earth. Helping to strike the balance between the physical, emotional, and mental planes, agate assists with finding your centre, and place within the world. What's more, agate has the power to harmonise and restore Yin and Yang energies, and balance the opposing forces that keep all matter in place. It's also a fantastic stone for grounding and stabilising the aura, blocking out negative energies and vibrations, or transforming them into positive energy that assists in spiritual development. Moreover, they are useful for spiritual work as they raise our consciousness and link us to the universe's wisdom, helping us find the beauty is everything, and overcome any anger or resentment that may be residing. Agate can help us let go of negative feelings, inspire love and help us to find the courage to start again after a particularly painful experience.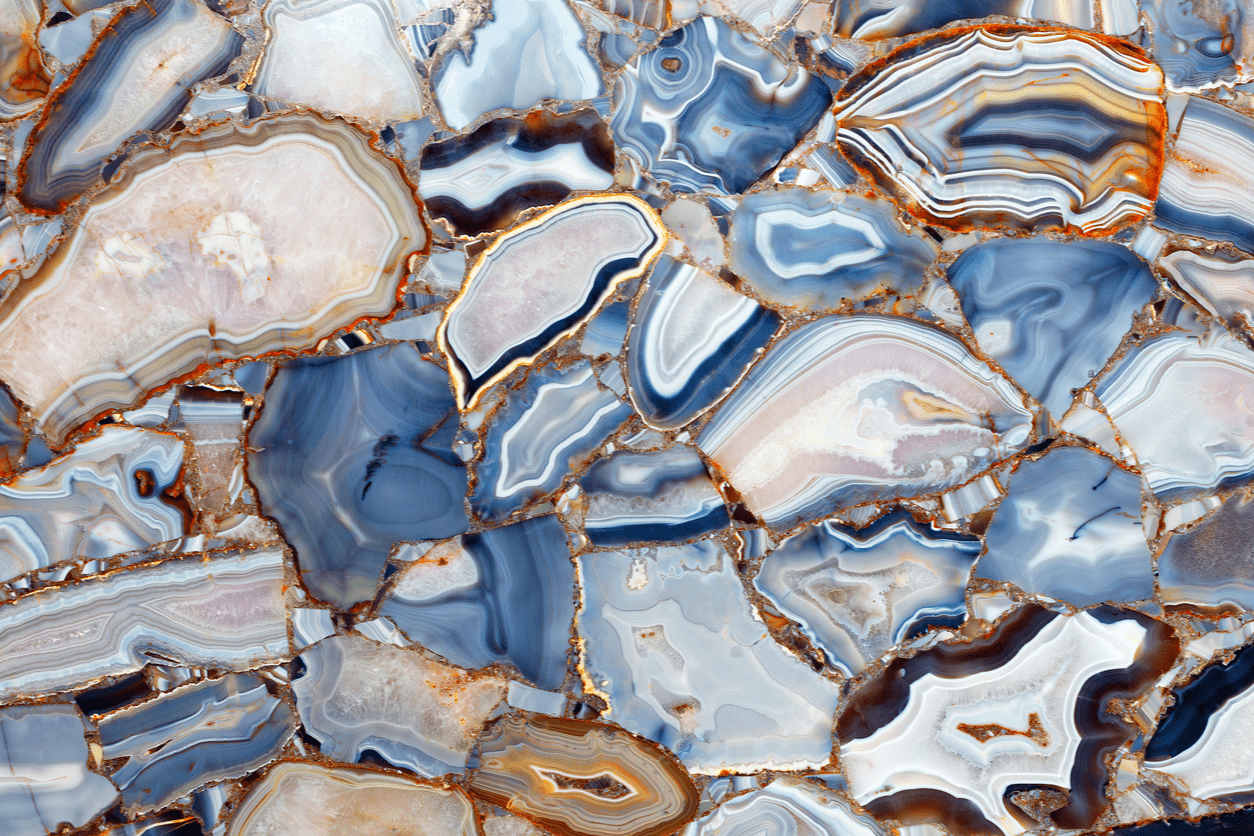 Agate Healing Powers - Physical & Emotional
This October birthstone is one of very few out there that can align itself with the specific healing needs of each individual. Agate is supportive and nurturing, putting out a comforting vibration that lessens any stresses or anxiety and the problems causing it.
Moss agate - for example - supports self-expression and clear communication. It can assist those who need to stand up for themselves, especially when it comes to their mental health. Moss agate connects us with the natural world's healing powers and can bring forth relief from depressive thoughts and bad moods. Fire agate can be useful for introspection, where thoughts are all-consuming and you need the space to deal with them appropriately. This powerful healing stone can bring issues to the forefront so that you can work through them and find some form of peace. Blue lace agate is another popular healing gem, and its vibration is certainly soothing. It has a soft, cooling healing energy that is effective in healing the Throat chakra - tied to our speech and confidence. This encourages us to freely express our thoughts and emotions and helps to alleviate stress.
When it comes to physical healing, agate can assist in headaches and migraines, should you place a piece of it under your pillow each night as you sleep. It absorbs the pain you are feeling and encourages a sound sleep. A tip from one of our psychic readers: Before bed, try holding agate in your left hand while sitting quietly and sipping peppermint tea. In a similar fashion, aches and pains can be healed by holding a piece of agate next to the pained area. The birthstone's coolness and texture are quite therapeutic, embodying cleansing and healing energies that rejuvenate and restore.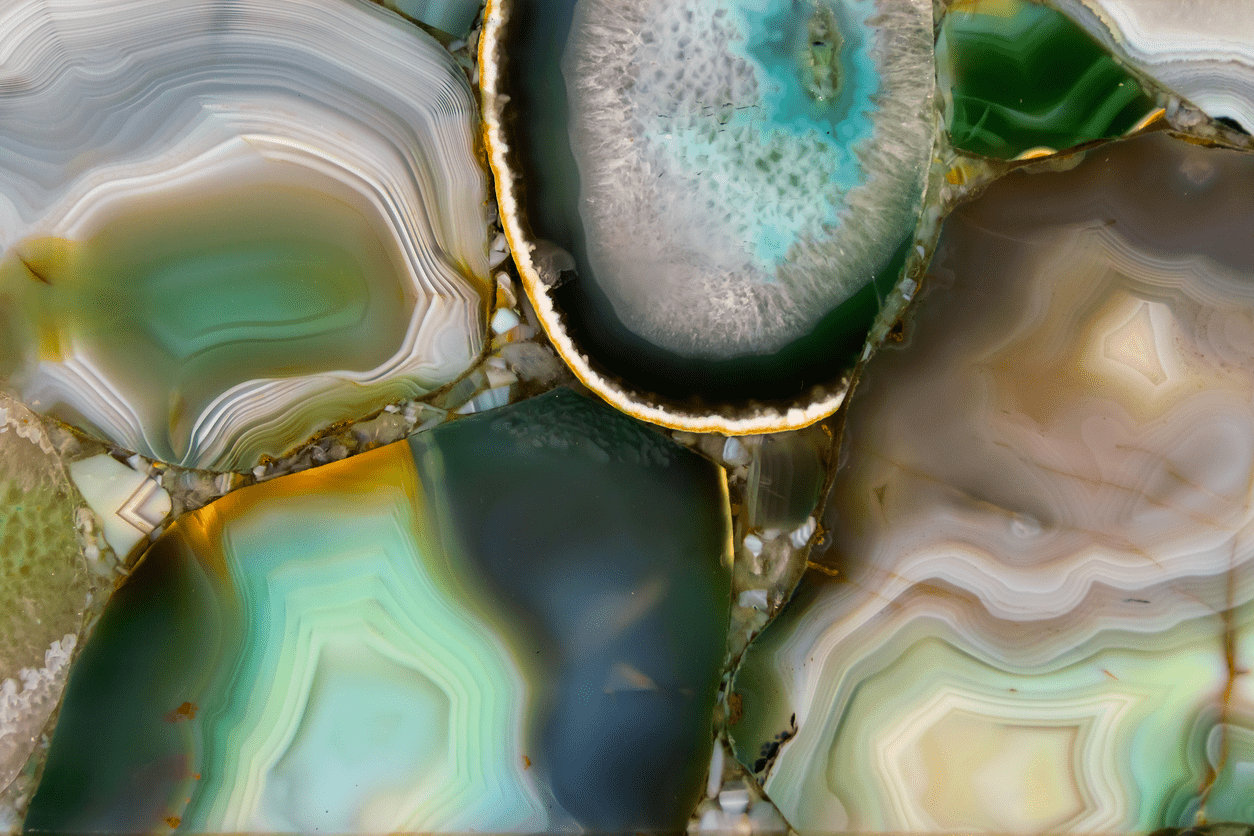 Tourmaline October Birthstone - Enhance Self-Belief, Strength & Love
Available in a wide range of colours, this grounding birthstone can assist the wearer in various ways. At the basic level, tourmaline can strengthen your spirit, and help you to conquer your fears when it comes to challenges presented before you. Inspiring creativity for all of your passion projects and boosting your productivity, tourmaline stones can protect your mind from any self-doubt too, ensuring you can always keep your eye on the prize, and accomplish all you desire out of life. Bringing positive energies into your life and those around you, it will help you to put that inner chaos aside, and go make some noise elsewhere. This October birthstone can further enhance your understanding of seemingly tough situations and how to navigate them, allowing you to find balance in your energy fields.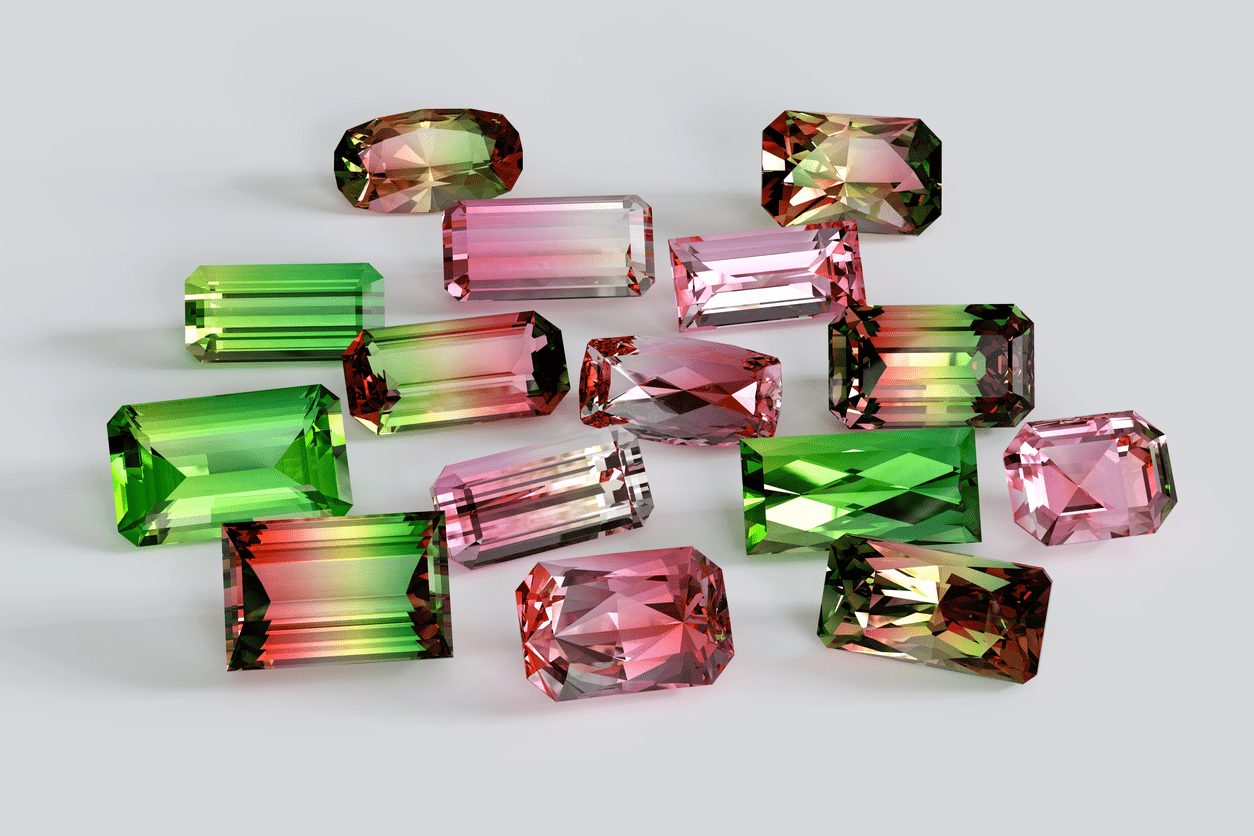 Tourmaline is also a useful stone when it comes to love and relationships, helping you to release any emotional stress you may have, and calming the surrounding energies so that your mind focuses on all the great things you have in your love life. What's more, it'll help you to move on from past relationship hurt and release yourself from any blockages to your heart chakra - so that you can finally accept what happened and deal with it in a healthy and mature way so that it doesn't impact you going forward. Tourmaline crystals can also bring hidden thoughts and feelings to the surface so that you can better handle them and deal with them head on. When you do this, you are refusing to give them power over you, rather - you're telling the universe that you're open to receive good things and great love.
Tourmaline and chakra healing
The variety of colours of tourmaline relate to the different chakras, and help to ease stresses on them. For example, black Tourmaline aligns with the root chakra, while green and red varieties relate to the heart chakra. Whereas pink tourmaline is said to be a crown chakra stone, blue tourmaline is a throat and third eye chakra stone.
In terms of their protective powers: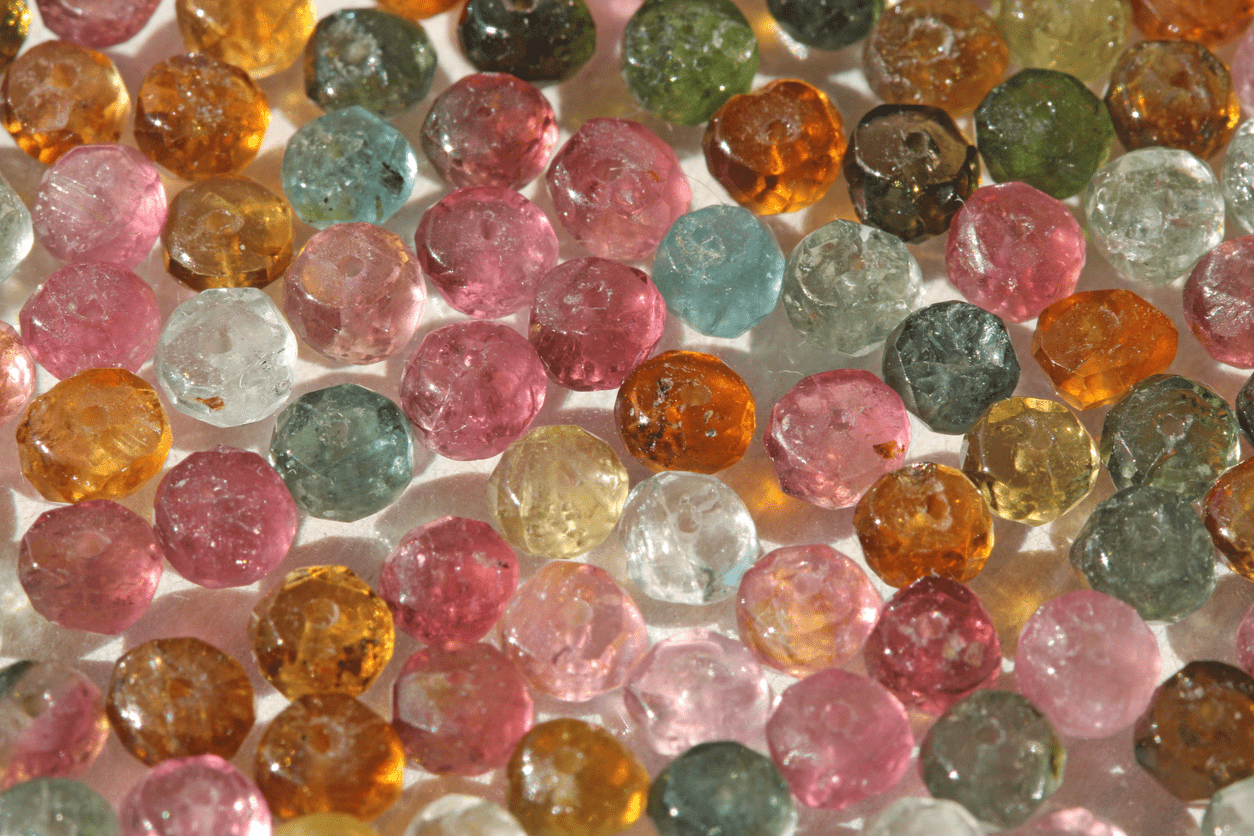 The birthstones for October can bring much strength to those who set intentions by it and can assist in healing processes too. We all have tough times and times when we need an extra boost of confidence, and opal, agate and tourmaline can certainly help. Assisting in the pursuit of love, and all things relationship-worthy, these October birthstones will never let you down. To see this for yourself, we encourage you to enter your Psychic Sofa Facebook competition - for a chance to win a birthstone necklace for you and a friend. It is the holiday season coming up after all. For some extra spiritual guidance, why not try a telephone psychic reading online with one of our fantastic psychic readers. You can reach them on 09057897752 (calls cost 80p per minute plus your network access charge) or on 01618640152 today.
Comments
No comments have been made yet
Create a Psychic Sofa account today!
Join the Psychic Sofa Community Today and get access to:
Get notified by (FREE) SMS text when a reader becomes available!
Latest offers and members only exclusives
Add favourite readers to your profile