How To Channel Love Based On Your Horoscope
In this blog, we delve into channelling love based on your star sign, because each Zodiac sign has different personality traits that need to be taken into account.
They say love is all you need, but when what you need seems hard to attain, what can you do about it? Perhaps you struggle finding love because you lack confidence in your dating abilities. Perhaps you have been meeting the wrong types of people - who don't value your beauty and personality. Perhaps the past always seems to catch up with you, and prior hurt is unfortunately hindering your future? Whatever the reason, love is the most important thing, and we here at Psychic Sofa want to help you find it. In this blog, we delve into channelling love based on your star sign, because each Zodiac sign has different personality traits that need to be taken into account. What's more, we show you how to unblock your heart chakra to allow love in, and ensure it's everything you ever wanted. And if you'd like further spiritual guidance, then we recommend a psychic love reading with one of our lovely psychic readers. We encourage you to call them today on 09057897752 (calls cost 80p per minute plus your network access charge) or on 01618640152.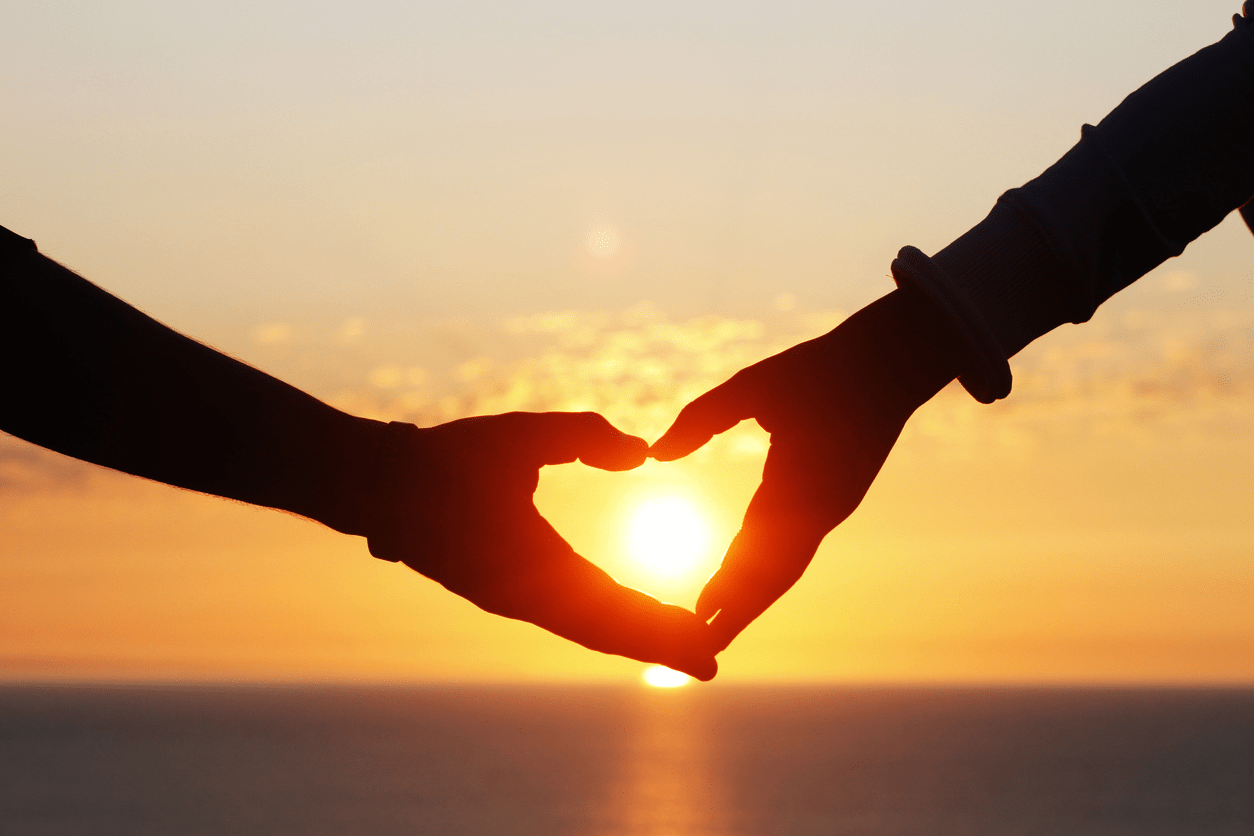 How To Unblock Your Heart Chakra & Let Love In
When it comes to channelling love, the first step is to heal your heart chakra from any past hurt, or blockages that are stopping you from being open, honest and able to go after what you want most in life. Healing your heart chakra ensures it's clear, free-flowing and able to express unconditional love straight from the Divine. Channelling love helps to boost our auras, make positive impacts in the lives of others, and achieve our life's purpose, as we go forward with confidence and clarity. Unfortunately, we're unable to do this when our heart chakras are broken or blocked due to pain, hurt, or past trauma.
Signs that your heart chakra needs repairing include:
Feeling generally disillusioned with love and relationships.

Feeling disappointed, let down or hopeless about love - perhaps due to past relationships, or never having experienced true love.

Being in love with someone you know you can't have.

Finding it tough to connect with others, even those that are close to you.

Mistrusting others because you have impossibly high standards, or because others have let you down, and you find it hard to forgive them.

Aching, burning, hurt or strong tingling energy in your chest, heart or lungs - especially when you think about love.

Feeling very alone, and that is just the way it'll always be.

Closing yourself off from the rest of the world, or purposely sabotaging friendships or relationships.
Not wholly great things to do when you think about it. But the great news is that even if you've struggled with these issues for years, you can heal your heart. It's a case of believing in yourself, the good in the world and knowing that no matter what happens, you will survive, and there's no reason to give up on love. Not only will you feel considerably better due to healing your broken or blocked heart, but there are various other benefits to this too, including:
Releasing any past hurt, pain or disappointment, and letting in positivity and joy.

Changing lifelong patterns of being betrayed, misled or unappreciated, helping you to see your self-worth, and what you shouldn't be putting up with.

Clearing away blockages to uniting you with your twin flame, soulmate or an awakened life partner who loves you unconditionally.

Enhancing your capacity to love and be loved, opening your heart to new and endless possibilities.

Transforming your aura, and point of attraction, so that you attract healthy, loving and strong friendships and relationships, to align your mind, body and soul with love.

Enables your heart chakra to channel Divine love like it's supposed to, and receive spiritual guidance from the stars above.
So how do we get to this point? Well, there are various things you need to do:
Heal the pains we have experienced during this lifetime, and work on self-esteem, confidence and learning to love yourself first.

Healing past life pains which may have created the outline for your life, and is causing certain problems or themes to be repeated. This is where the specifics of your star sign come into play, due to their relation to the universe and both the physical and spiritual planes.

Using 'metta' - a love meditation technique that helps to bring the healthy relationship you desire into much clearer focus, and dissipate the negative emotions that consume you. Metta teaches us that in order to love others, we must first learn to understand, appreciate and love ourselves. It shows us how to consider love that currently exists, and prepares you to be more open and accepting of love by creating a positive environment that lets love in.

Start showing love to yourself by doing the things that bring you joy and happiness. Whether that's singing, dancing, creating or volunteering, go out there and be the best version of yourself, and take opportunities as they come. Say yes because saying yes to the universe is a sign that you're ready to embrace romance and let in love when it comes your way. You'll be the best version of yourself, and that's the version you'd want your partner to be inspired by, so that they can't help but fall head over heels in love with you.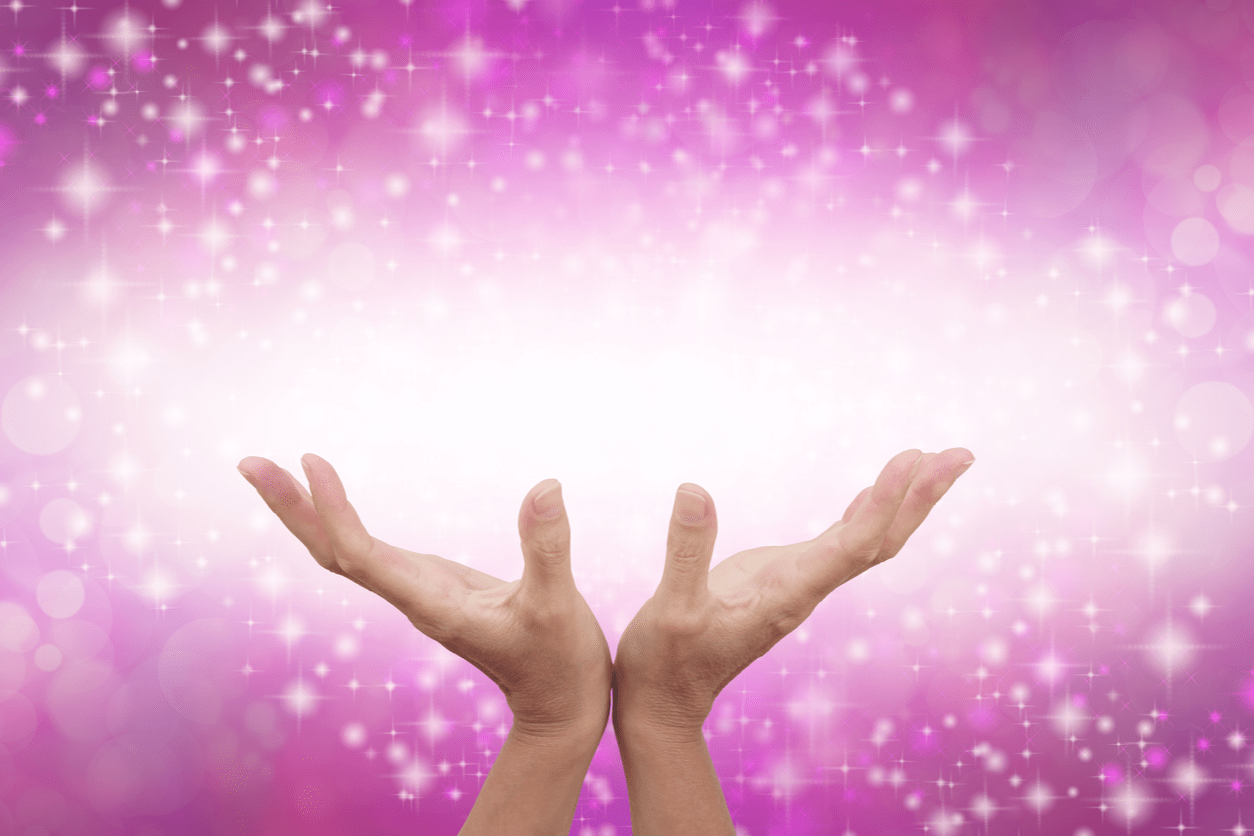 Channelling Love With Spiritual Guidance - Your Star Sign Requirements
Aries - 21st March - 19th April
As a star sign ruled by Mars - the planet of action and motivation, you're very passionate about everything you put your mind to, and in general - you light up everyone's lives with your burning Aries fire. If love just hasn't come your way yet, it may be because you're attracting the wrong types of personalities. You want your soulmate to be your match - sparking that flame within that encourages new adventures, good times and the belief that anything is possible. To channel the true love you want, go out there and take part in the activities that bring you most enjoyment, because it's there that you'll meet like-minded people who share the same passions as you. And when you do meet that lovely individual, keep the fire alive with surprise dates and short adventures, because not only will they feel special, but it's the fastest way to their heart.
Taurus: 20th April - 20th May
An earth sign that has a reputation for being logical and very practical - if past experiences haven't been wholly pleasant, it's understandable that your future love life seems bleak. But that's far from true. Your ruling planet is Venus after all - the planet of love and beauty. Consider what defines you, Taurus. You're sensual, so you're attracted to someone who looks good, has their life together and cares about those around them. Well then, become this person too. Take time with your appearance in the morning, show love and appreciation for those in your life, and if you can - use your brain power for good. They'll be a shift in the universe, and you'll be rewarded with the love you know you deserve.
Gemini: 21st May - 20th June
Part of the issue, Gemini, is that you don't always hold strong interest in others for long, and this can scare people off. You need someone who not only grabs your attention, and can keep up with your busy lifestyle, but also someone who enjoys being along for the ride, and has their own journey they'd like you to join them on. To channel love then, you value the new and exciting, and people who can teach you things so that you grow. Why not try a new hobby or class and see where that takes you? Who knows all the intellectually-stimulating people you may meet.
Cancer: 21st June - 22nd July
When it comes to love, you're always 100% in, so in the past, when your partner hasn't been, it may have left you feeling unworthy and unappreciated. When it comes to channelling love, it's about setting boundaries, and being clear about what you need from your partner, so that if they can't meet those needs, you make an informed decision about whether the relationship should continue. It's important that you find someone you can trust and open up to, so that they can make you feel secure and there's no question of their feelings. To do this, you have to let that person feel the same way too, letting them in completely and compromising wherever possible. You may have differences of opinion, choice of activities and interests, but making time for both will ensure that love burns eternally.
Leo: 23rd July - 22nd August
As one of the most generous star signs, you love little signs of affection - such as the occasional surprise gift, or an activity that shows you they care. So if in the past you've found that this hasn't been reciprocated, then don't succumb to lower standards than you're worth. Everyone should feel loved and appreciated, and you deserve the world, Leo. There is someone out there who will value your kindness, consideration and love more than you could ever think possible, so to channel this, continue being your awesome self, and you'll find that the right one will find you.
Virgo: 23rd August - 22nd September
One of your best Virgo personality traits is that you work so hard to ensure that loved ones' lives are running as smoothly as possible, because you care so much about their happiness. However, it can be easy to feel unappreciated when no gratitude or thanks is shown. You need someone who notices all the lovely things you do, and does lovely things for you too. To channel love, you need to seek out these kinds of people - usually found volunteering, taking part in charity runs and standing up for what they believe in at causes and events. With shared values being the foundation of a strong Virgo relationship, you'll find that your commitment to each other will give you what you may be missing out on, and make your new partner feel like home.
Libra: 23rd September - 22nd October
You're a fascinating Zodiac sign, Libra, because there's much complexity to your personality. You want someone who can match you intellectually, and have great conversations with, while also travelling together and taking part in new experiences that create memories that last a lifetime. To channel this love, you need to start getting out there and loving life. Take part in debates regarding topics you're passionate about. Create a list of all the places you'd like to visit. Get back into that hobby you always loved, so that you can find more enjoyment in life. In doing these things, you're showing the universe your truth, and what truly makes you happy. Building up positivity around you, you welcome this in, and channel love through your experiences.
Scorpio: 23rd October - 21st November
We all know that when a Scorpio lets someone in, it's a rare and beautiful thing. You want honesty and transparency from your special one right away, even though you take much longer to reciprocate. This may have been your downfall in the past - expecting the world, but only offering a seed back. To channel love, you have to be open to the possibility of there being real, authentic and fantastic people out there who will love you just the way you are, without judgement or fear. We understand how tough this can be, but consider how much better your relationship will be when you're both being honest from the start. There'll be no surprises, no time wasted, and no wondering where it all went wrong. You can do this Scorpio.
Sagittarius: 22nd November - 21st December
Because you value freedom, and committing yourself to one person can seem daunting, it's hardly surprising that channelling true love has been difficult. You like doing things your own way, and even when life gets tough, you always see the positive, and have no time for downers or people who just make situations worse. You have big dreams and hopeful aspirations, and you're after someone who supports you through and through. Look out for people who handle life with grace and sincerity, and realise that although no-one is perfect, there is someone out there who is perfect for you. If commitment is an issue, then you need to figure out why, so that channelling love becomes far easier. Getting spiritual guidance from a psychic love reading could help with this too.
Capricorn: 22nd December - 19th January
Have you ever been told that your star sign is not the easiest to approach? Your serious demeanor and self-presentation can appear cold or standoffish, and because you're not always the most confident person, getting you to make the first move can be tough. But we all know that Capricorns are talented, intelligent and wonderful people, who warm up quickly to the right people. To channel love, you should go to places where you feel most comfortable, and can express yourself openly, drawing people into your brilliance. But don't waste your time with people who don't value you. Reliability and trustworthiness are two key traits for a Capricorn relationship. If you experience repeated behaviour that you can't abide by, it's time to move on, and find the true love you're after. There is someone out there who will love you just as you are, and so long as you can love them just as they are, then you'll both be golden.
Aquarius: 20th January - 18th February
Relationships haven't been easy for you, have they Aquarius? Your detached personality can be somewhat unnerving to others, and your eccentricities can leave a lot to be desired. But that's a good thing. You're unique, Aquarius, and you need someone who appreciates that. Some of the greatest Aquarius love stories started out as friendships, and being with someone who understands your positives and flaws, and loves you for them, can lead to intimacy and true love. To channel love, we actually recommend deepening the friendships in your life, and considering relationships with those you know have your back. Alternatively, taking the friendship route first with someone you like, so that you get to know each other better, and figure out whether there's something more to your attraction can ensure that you truly know someone before letting them get close.
Pisces: 19th February - 20th March
You're an old school romantic, aren't you Pisces? You long for fairytale romance, and your idealistic approach to love is very sweet. But unfortunately, when partners don't meet your expectations, you have been known to chuck the odd one away. Channelling love involves giving people a chance, and realising that you aren't perfect either. You want someone to take you as you are, but doesn't your partner deserve the same treatment? Letting the universe know that you're up for an adventure, and will take opportunities as they come, regardless of the hurdles, is a good way to channel love into all aspects of your life. Real life is tough, and not always great, but how we deal with it, is the making of us. And that makes for a far more exciting story, don't you think?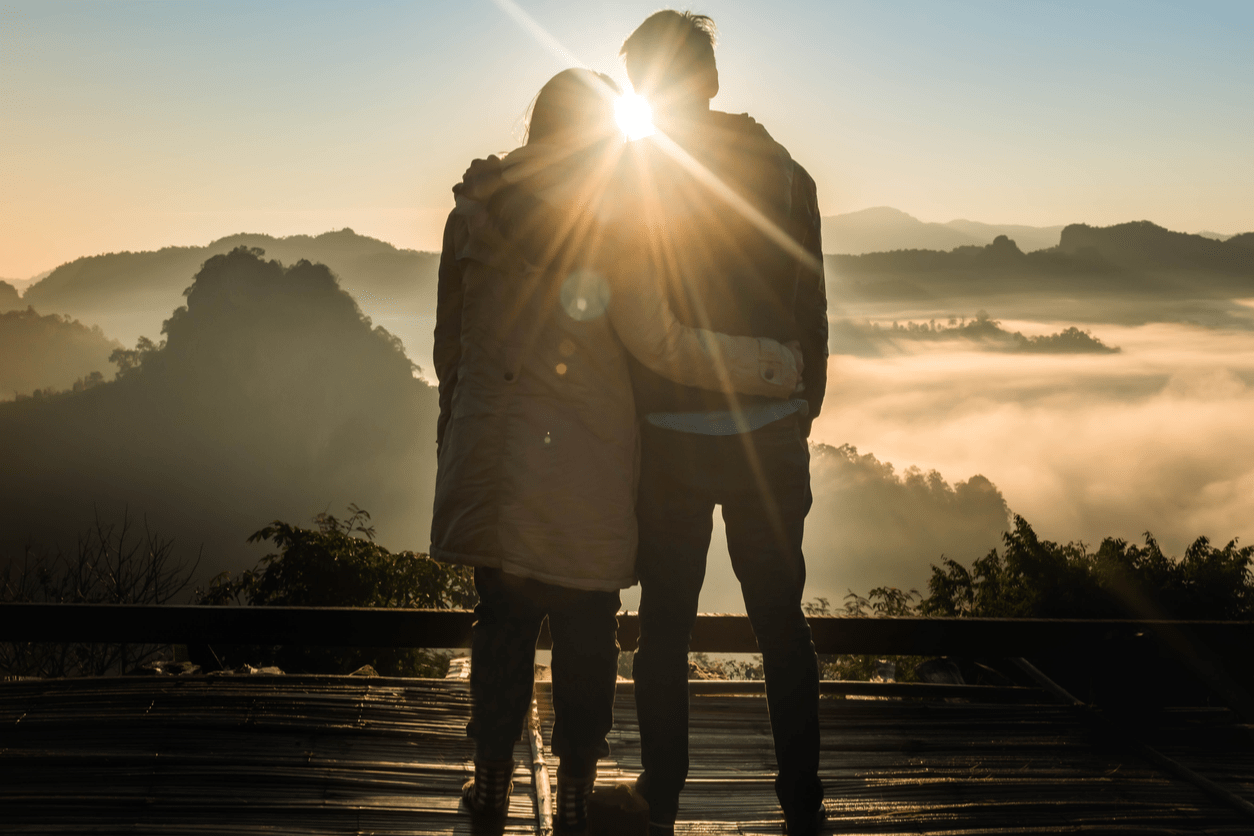 Finding true love is never easy, but as they say, nothing in life worth having ever is, and you've got to get out there, and show the universe that love is what you're after. Some star signs need to embrace change, and understand that fairytales and movie romance just aren't realistic. Some Zodiac signs need to look inward, focus on self-development and their confidence, and be open to the possibilities that love allows. But all individuals need to believe that love is out there, that they will meet someone, and that the hurt from the past does not define who they are, what they want, and their future. For further spiritual guidance, we strongly recommend a psychic love reading with one of our Psychic Sofa readers today. You can reach them on 09057897752 (calls cost 80p per minute plus your network access charge) or on 01618640152. Love and light.
Comments
No comments have been made yet
Create a Psychic Sofa account today!
Get access to exclusive account features such as:
Psychic Sofa Wallet
10% extra free minutes
Online & phone top ups