How To Have A Psychic Awakening
What exactly is a spiritual awakening, and what are signs to look out for that you're having one? We discuss all this and more in this blog
During our lifetime, we'll go through experiences that truly shake us to the core. Whether it's falling in love, going through a traumatic incident, or reaching a sense of self-actualisation, these situations will shape us into the individuals we need to be, to be our best selves. One other such experience is a psychic awakening - which marks the beginning of your initiation into the spiritual path. Without a spiritual awakening, we may go through life pursuing the emptiness of money, power and respect - without feeling a connection to a higher power. This rite of passage symbolises our acceptance by the spirit guides - who trust us to pass on their messages. But what exactly is a spiritual awakening, and what are signs to look out for that you're having one? We discuss all this and more in this blog. And if you'd like more information through one of our psychic readings, when we encourage you to have a psychic phone reading today. Simply call us on 09057897752 (calls cost 80p per minute plus your network access charge) or on 01618640152.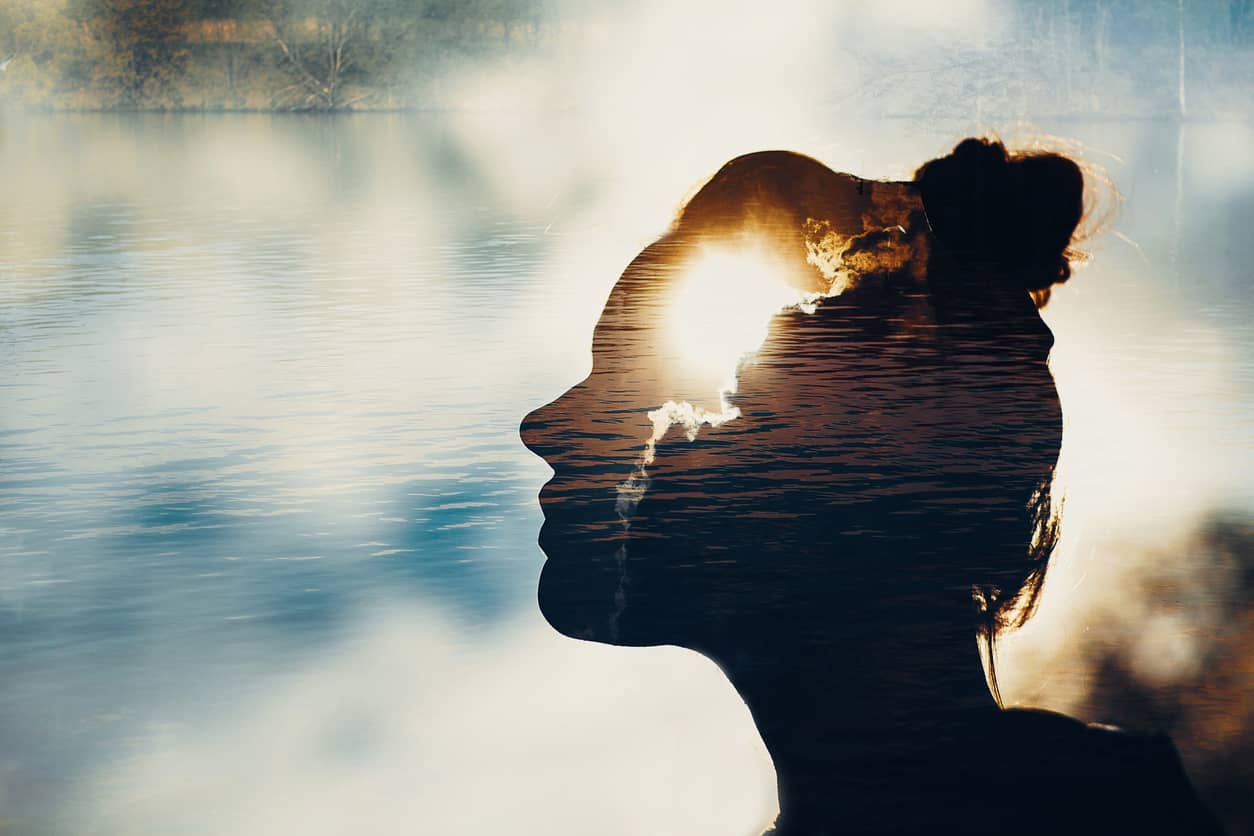 What Is A Psychic Awakening & How To Have One?
When we undergo a spiritual awakening, we literally "wake up" to life. We begin to question our old beliefs, habits, and social conditioning, and see that there is much more to life than what we have been taught. Whereas spiritual awareness leads to an opening of our hearts and to a period of personal and spiritual growth, psychic awakening leads to an opening of our hearts, to personal and spiritual growth, and an unmistakable, call to a path of psychic service. Spiritual awakenings stir the deepest and most significant questions within us that we have been putting off asking or have been too scared to ask, as well as letting us get in touch with our intuition - to aid spirits, and those around us.
To help develop your psychic abilities, and encourage them to flourish, you should firstly pay attention to your thoughts. In order to have a psychic awakening, you'll need to learn to be aware of all the feelings and thoughts that can run through our minds daily. No-one expects you to pay attention every second, but being aware of what's going on in your mind is important. Once you start being aware, you'll begin to notice that some thoughts feel very personal and others feel more detached and less engaging. It's the less engaging thoughts you'll want to pay extra attention to as this can be psychic information seeping into your normal thought patterns.
It's important that you also learn to be more present in the moment. If you want to have a psychic awakening then you'll need to learn how to bring your mind to an awareness of the now. Thinking about your everyday problems, worries and fears can take up a lot of energy. It's no secret that many people have a hit of psychic energy when they are in the middle of a mindless task where they are on autopilot and their thoughts wander. You won't believe the psychic insights people get when they are just washing dishes, taking a shower or simply falling asleep. Meditation, yoga and going on a walk can also help provide clarity through the noise of life.
When you do have a spiritual awakening, it's important that you write down whatever intuitive flashes or impressions you receive and date it. At some point in the future, what you sense may reappear and you can look back in your notebook and validate what you got. It can also help you understand the form your intuition takes in trying to give you psychic information.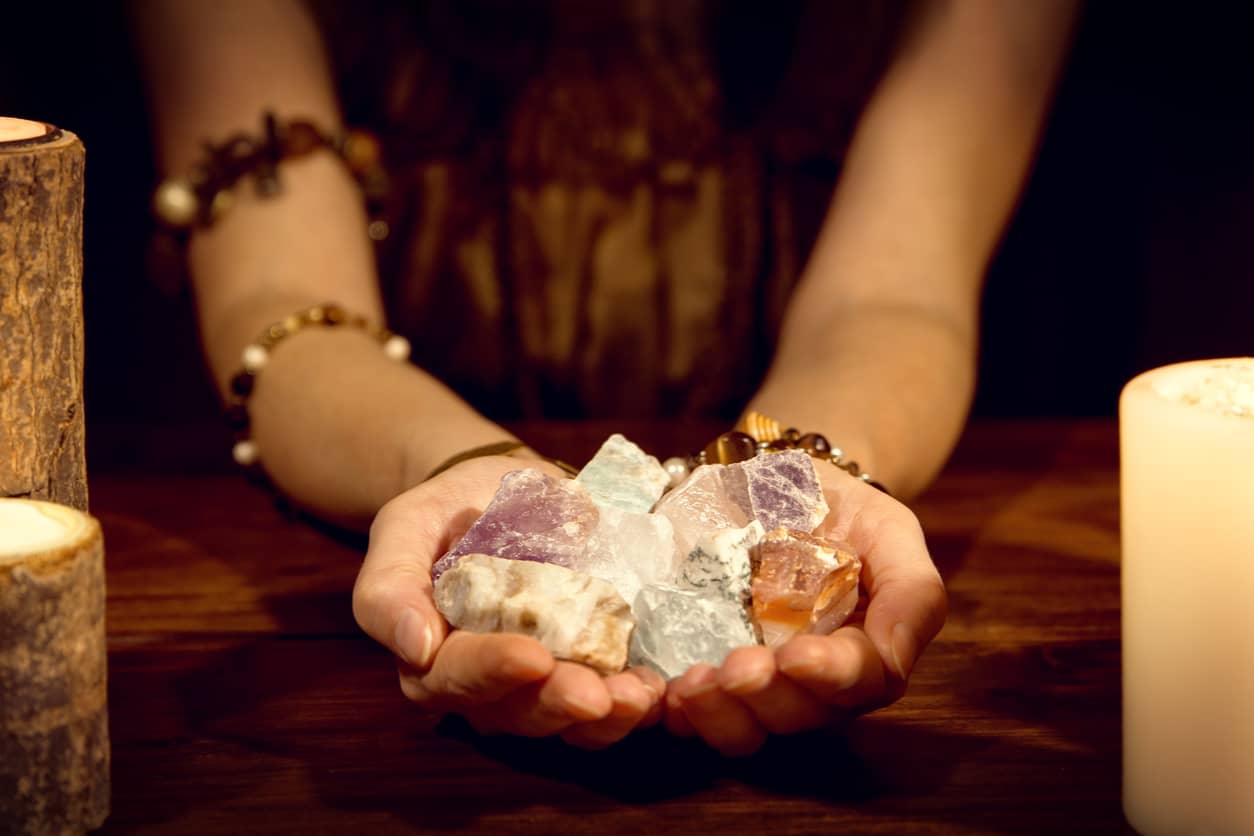 Signs You Are Having A Psychic Awakening
Fortunately, there are unmistakable signs that you are having a psychic awakening. These signs are varied, and all encompassing, but are undoubtedly real. You're experiencing an awakening of your psychic abilities if you go through any (or all) of these:
Crowds seem like distant memories at the moment, but if you've ever found yourself becoming overwhelmed, distressed or physically drained while in a crowd - whether that was at a concert, train station or in a bar - then this suggests a spiritual power was calling to you.

Your dreams become increasingly vivid and seem to contain messages, information and symbols that go beyond what your normal subconscious would see in the everyday. You remember these dreams and keep thinking about them during the day, trying to work out what they mean.

What's more, your sleep becomes disturbed. You wake up at 3am or some other unearthly hour, wide awake and waiting for something, but you're not sure what. This has become a regular routine, and though you fall back to sleep eventually, you don't become tired from this crazy routine.

Sometimes, conversations become confused, and what people tell you doesn't seem to match their emotions, inner thoughts or energy. You can't put it into words, but you feel that conflict and find it strange, and at times, alarming. You sense a disturbance in their aura, and feel they may need help.

You get sudden feelings of heat throughout your body - specifically in your palms and fingers, around your feet, around your heart, on your forehead and you can even feel it in your third eye chakra. As the third eye chakra is associated with vision, perception and psychic abilities such as clairvoyance and access to the mystical states, it is no surprise that any heat in this area, or a sensation of moving energy or tingling is an indication of a higher power.

You have become enthralled by crystals and their spiritual meanings, as well as healing arts and metaphysical tools. You feel the need to channel positive energy, and to seek out and help those who may be in need. You may feel energy in stones, places or people, or access impressions or information if you touch a person or an object.

At times, you get a fullness or a choking sensation in your throat (or throat chakra) as if something is stuck there, or you want to speak, but there isn't anything you can think of to say. As the throat chakra is associated with communication and self-expression, it suggests that spirits are trying to communicate through you.

There's a distinction between how you feel in the great outdoors, and how you feel indoors. Wi-Fi and electrical fields (even being near plugs) makes you feel fuzzy, off-balance or exhausted, yet you feel immediately better in nature, or out of cities.

You keep having deja vu, and experience moments of having been somewhere before, reliving a conversation or performing an activity again, even if you are certain it is the first time you have experienced this conversation, situation or event.

You seemingly guess - or seem to know - about people or situations that prove to be correct, even though there is no way you could have consciously known about those things. This may be your third eye opening up, allowing you to see beyond the physical planes, and transcend into the spiritual.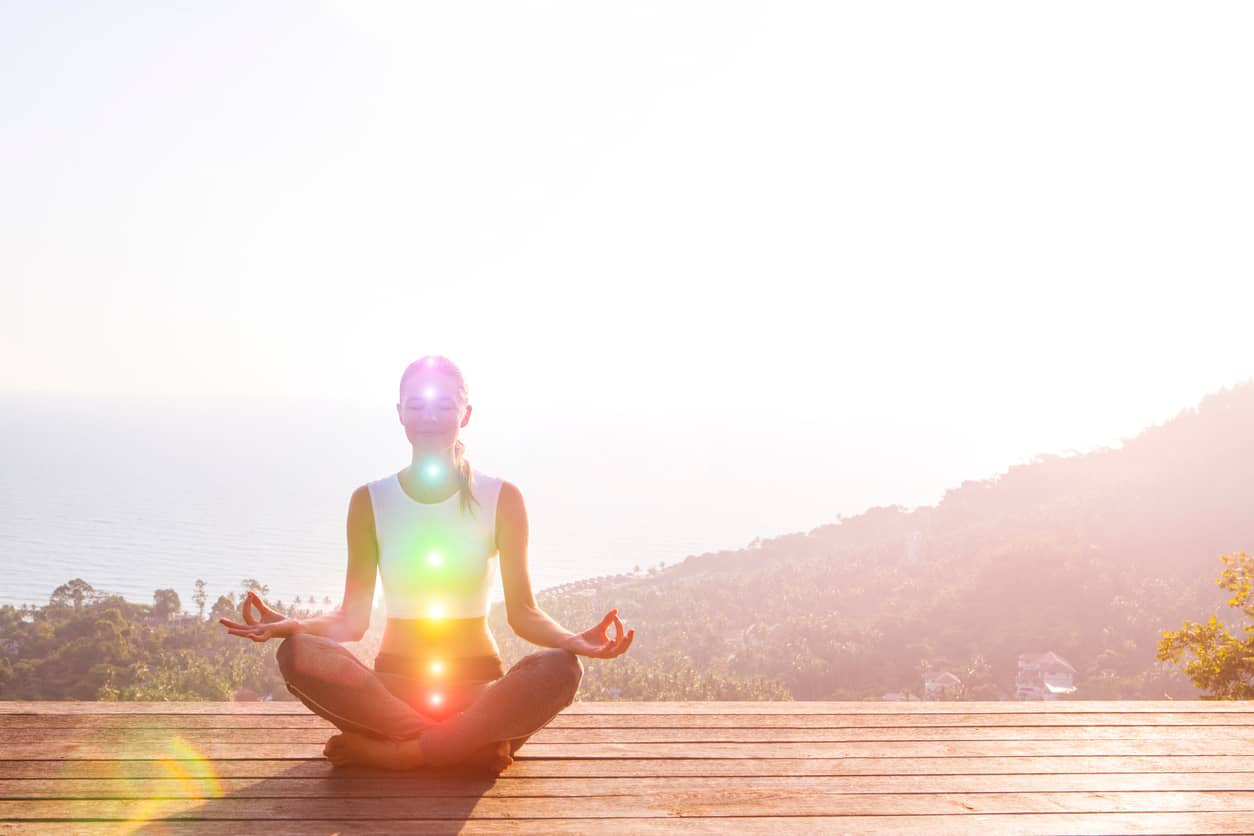 Another sign of a spiritual awakening is that you feel compelled to make sudden changes in your life, such as giving up smoking or drinking alcohol, or leaving a long-term relationship. Or maybe you haven't done it yet but you're seriously considering it and you know it's inevitable that you will. Especially when it comes to big and challenging decisions, your spirit guides want to love and protect you, so this is their way of helping you to see the light.
What's more, you feel as if you should be happy, but your life just doesn't seem to fit, and you no longer feel like you know who you are, what you want, or where you are going - even if from the outside, your friends and family think you have it alright. You also worry that no-one will understand you if you try to explain how you feel. These feelings are pretty normal, and intuition and psychic awakenings are just part of your soul's development. Not everyone gets to have these, and therefore, they are psychic gifts sent from above. Trust in yourself, and your power, and know that you are very much needed in this world to guide and support those around you. And if you're ever in need of some spiritual guidance yourself, then our telephone psychic readers would love to help. You can reach them on 09057897752 (calls cost 80p per minute plus your network access charge) or on 01618640152, and they're always available to help.
Comments
No comments have been made yet
Create a Psychic Sofa account today!
Get access to exclusive account features such as:
Psychic Sofa Wallet
10% extra free minutes
Online & phone top ups