I'm A Gemini. What's My Compatibility With Other Star Signs?
Who are Gemini compatible with? And how can you make things work with a Gemini? Keep reading to find out!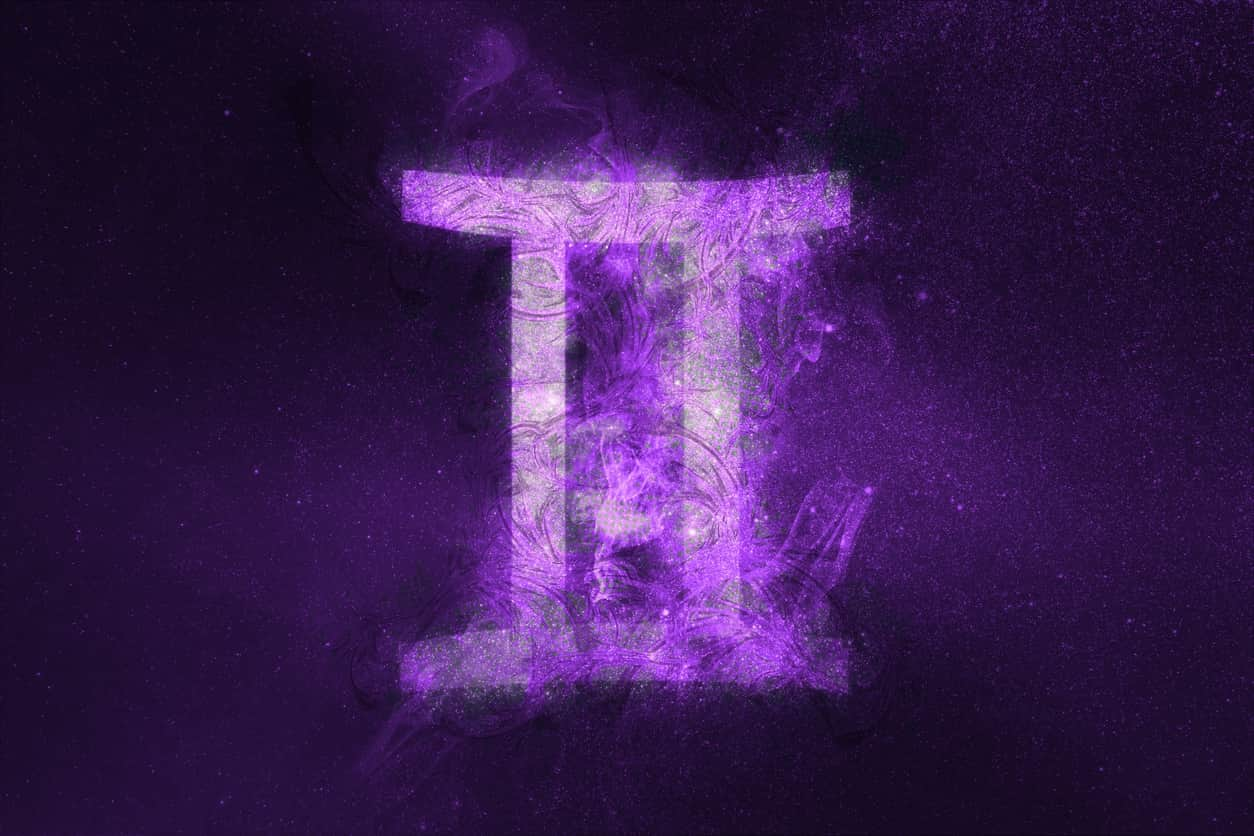 It's Gemini season! These smart, passionate and versatile beings are some of the most emotionally intelligent on the zodiac. Although the twins, Castor and Pollux, represent the two different sides of Gemini, which can lead to accusations of being "two-faced", Geminis are actually some of the most loyal people around, and once they are in your life, they are in it for the long haul! Geminis are deeply faithful and committed to those they are compatible with, which can make them amazing friends, lovers, colleagues and more. But who are they compatible with? And how can you make things work with a Gemini? Keep reading to find out!
Gemini and Capricorn
Gemini and Capricorn rarely make good romantic pairings, as their approaches to love and romance are very different, and the way they each choose to communicate doesn't make things any easier! However, Gemini and Capricorn can work well together in a professional setting, as they are both dependable and not afraid to speak their minds.
Gemini and Aquarius
Both fiercely independent in their romantic relationships, and in need of mental and emotional stimulation, Gemini and Aquarius can make a fantastic pair. They are deeply compatible both romantically and sexually, but also in their values of trust and communication. However, this pair should be careful they don't become complacent, or risk drifting apart.
Gemini and Pisces
While Geminis lead with their heads, Pisces lead with their hearts, which can cause trouble, miscommunication and hurt in close and romantic relationships. Despite this, Gemini and Pisces will get on well in large groups, workplace situations and as part of wider gatherings - where the focus is less on love, and more on friendship.
Gemini and Aries
This pairing has great potential for close romantic and platonic relationships, with strong compatibility as far as romance, communication, ideas and values go. However, they do have different attitudes to trust, which can be a deal-breaker if not worked on. Aries may struggle to understand and get comfortable with ever-changing Gemini, finding them unstable and difficult to work with, leaving them feeling distant or betrayed.
Gemini and Taurus
Gemini and Taurus often don't make a good romantic pairing, as they have very different love languages. Taurus is an earth sign and needs physical touch and affection, while Gemini is more invested in intellectual connections. However, they can bring out the best in each other in professional settings as Taurus grounds Gemini's wildest ideas, while Gemini encourages Taurus to think a little bigger.
Gemini and Cancer
Gemini and Cancer have very similar ideas and needs when it comes to communication and intellectual stimulation. This makes strong Gemini/Cancer friendships common, but the romantic spark is likely to be absent in these relationships.
Gemini and Leo
Close in almost all aspects of life, Gemini and Leo share the same interests, values, emotional needs and intellectual needs, and approach sex and intimacy in complementary ways. One of the strongest romantic pairings for Gemini, Leo's energy and creativity can pave the way for a successful long-term relationship.
Gemini and Virgo
Like Cancer, Gemini and Virgo are much better suited as friends than as lovers. They communicate well and have similar interests, but don't work romantically. Virgo's natural hesitance and the trickster elements of Gemini can also spell disaster if both parties don't open up and make the effort to emotionally ground themselves.
Gemini and Libra
Gemini and Libra are very similar in many ways - from their attitudes to sex and romance to their hobbies and interests, these two can make an excellent pair in all kinds of contexts. However, there is one big barrier to strong Gemini/Libra relationships - communication. Gemini is opinionated and says things how they see them, while Libra is much more measured and takes things far more personally than Gemini may have intended.
Gemini and Scorpio
To Scorpio, sex and intimacy is a deeply serious affair, while Gemini takes a more creative and lighthearted approach, which can lead to both parties losing respect for each other. While they share similar interests, they are different in almost every other way, making this a difficult romantic or professional pairing. Their antagonistic relationship can be the source of great amusement of larger groups and communities, however, it's something these two are happy to play up for the benefit of others with an unspoken and mutual understanding.
Gemini and Sagittarius
A wonderful pairing, Gemini and Sagittarius are very similar, and where they aren't they are complementary. A lighthearted, drama-free and joyful love affair is common between these two, and this extends to their friendships as well. Always giggling, Gemini and Sagittarius are sure to be the life of the party, whatever kind of relationship they have.
To find out more about your compatibility with Gemini or to understand how your star sign works with others, take a look at our horoscopes, or call our experienced readers for a psychic phone reading on 09057897752 (calls cost 80p per minute plus your network access charge) or on 01618640152.
Comments
No comments have been made yet
Create a Psychic Sofa account today!
Get access to exclusive account features such as:
Psychic Sofa Wallet
10% extra free minutes
Online & phone top ups