November Birthstones & Psychic Awakenings
In this blog, we detail the spiritual healing power of November birthstones and provide guidance on their awakening powers for both psychics and our lovely clients alike.
We love November here at Psychic Sofa, because it's a time of reflection on the year, making plans for the new one and getting ready for the festive season. It's a time to take stock of all our achievements and consider what's next on our life agendas. Some of us are looking for love. Some of us want to build confidence in ourselves. Some of us have been considering how we can advance our psychic abilities. November birthstones are great for setting intentions by and going after all of these things and more, and ensuring that you feel capable to take on the world and get everything you deserve and more. In this blog, we detail the spiritual healing power of November birthstones and provide guidance on their awakening powers for both psychics and our lovely clients alike. And if you'd like any further psychic guidance, then a psychic reading with one of our telephone psychic readers here at Psychic Sofa can help. Please give them a call today on 09057897752 (calls cost 80p per minute plus your network access charge) or on 01618640152 to find out more.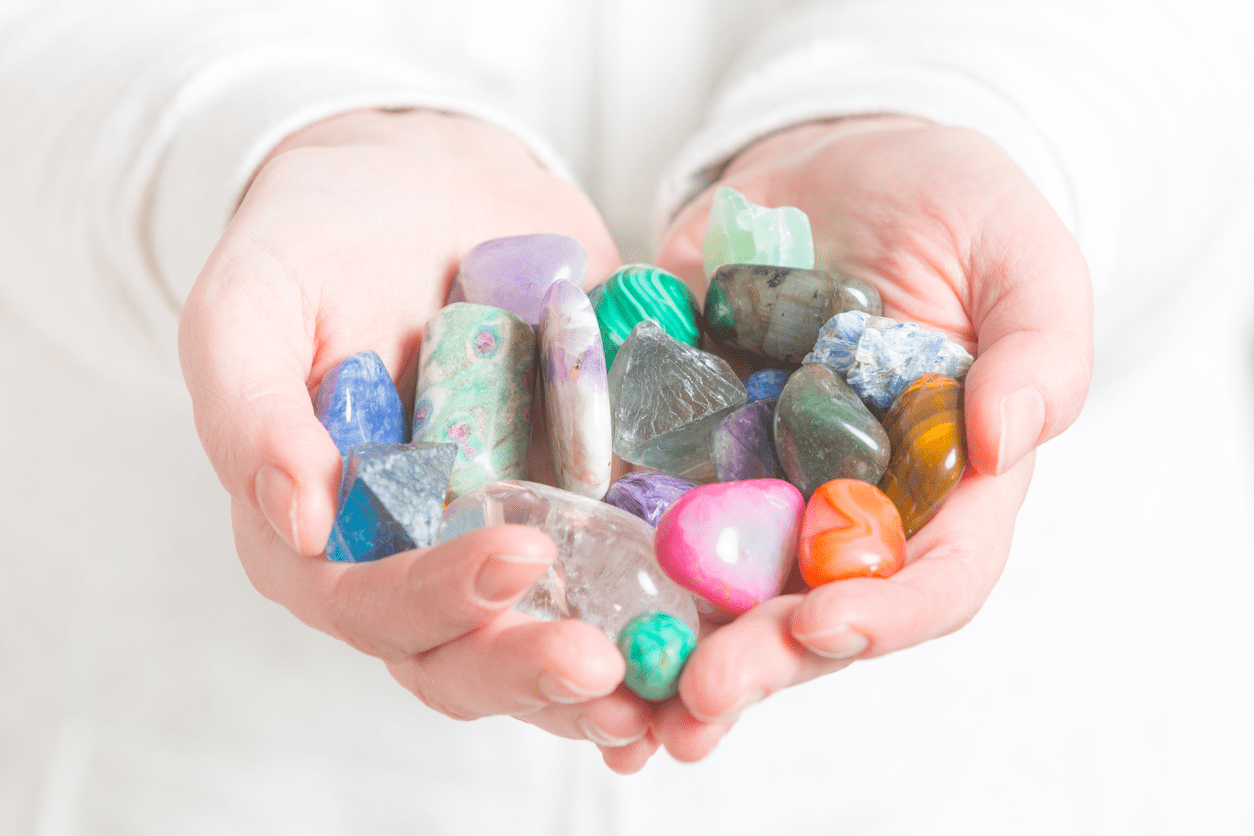 Psychic & Spiritual Awakenings - Using November Crystals For Growth & Development
As our psychic readers attest to, crystals and birthstones hold special healing and spiritual elements that can assist with psychic readings and spiritual awakenings. It's long been believed that when you wear birthstone jewellery or use a stone that coincides with your birth month, astrological sign or numerology birth number, that it can reveal stronger healing powers. Wearing this stone can also help boost your aura and energy levels, as well as align it with your soul's purpose.
When you use your birthstone in manifestation rituals or during healing work, the stone is said to be amplified in power and far more effective than simply wearing it. You can also tap into the healing potential of each crystal, no matter what month you were born in, by wearing or using the corresponding stone of that month. For example, ruby is a July birthstone which can be used to reconcile disagreements between friends or lovers and strengthen the ties between them. Emerald - a November birthstone - is a stone that can open the heart chakra and allow love to flow, so together, these gemstones can help to heal relationships and ensure a more positive outlook for the future.
The great thing about spiritual awakenings is that they put everything in your life into perspective, and help you to see what is currently serving you, and what may be positive to remove. This can pertain to habits, relationships and even belief systems. Psychic awakenings can allow you to invite more positive and enriching things into your life too, therefore ensuring it's a fulfilling one.
For more information on how to have a spiritual awakening, we encourage you to read our latest blog on this intriguing topic, which you can find here.
What Is November's Birthstone? Topaz Meaning and Support With Psychic Awakenings
Fire is at the heart of the topaz gemstone, with the origin of its name coming from the Sanskrit 'tapas', meaning the very same. Its essence evokes fire so clearly, being a stone of passion, purpose and determination and the belief that those who use it can go on to achieve great things. In ancient times, topaz was thought to be influenced by the sun, and that the guiding light would keep those safe and on the right path, and its fire would keep hope alive whenever times seemed tough. As time went on, the mystical powers of removing the impact of black magic and evil spells was attributed to the gem, as well as being used to grow one's wealth. In fact, topaz was said to help secure favours from royalty and those in high ranking positions should a falcon be engraved on it.
When it comes to the spiritual healing properties, there is much that topaz can support with. Beyond wealth and abundance which can help with our basic needs, this November birthstone can help to bring good health - especially during tough times, and when there are troubling things on the mind. Topaz may be forged in fire, but it also knows how to cool and soothe any concerns or ailments. By focusing on the positive in your life and imagining a time when things will be good again, this birthstone for November will help to assuage any concerns and allow for spiritual growth, as well as provide the confidence you need to move forward in life.
What's more, it's a great support system for affirmations and manifestation work, and bringing to life the reality you'd like for yourself. Cleansing your aura of all negative thoughts and emotions, it clears the way for success, joy and achievement - refocusing your centre and helping you to find your way. And by clearing the way, it assists in openness, honesty and self-realisation - allowing you to determine what it is you truly want, and then going after it with the fire that topaz encompasses.
It's no wonder then, that topaz is a popular meditation crystal, and is regularly used in visualisation and projection spiritual practices. It's also a great talisman that can channel Divine wisdom and connect you with the spiritual realm, providing an opening for psychic awakenings. Various varieties - including blue topaz, pink topaz and yellow topaz - can also boost your psychic abilities, assisting those who want to align their spiritual energy for guidance, as well as those who want to help others through spiritual healing and psychic readings. It's no surprise then, that this November birthstone is a crystal of truth and cosmic awareness, with a purpose of happiness, friendship and hope for the future. Tapping into the spiritual field of this protective gemstone can also keep you safe when conversing with the higher planes and ensure that you can always find your way back.
Those born under the topaz birthstone have the following personality traits too:
Fair-minded, well-balanced and always want to see the best in everyone. Never judging anyone, these individuals also seek to resolve issues between loved ones, allowing both points of view to be heard and understood.

Reflective and never taking things at face value. Taking lessons from every experience, and carrying these forward into all aspects of life, spiritual development is at the core.

Confidence and always going after what they want, and due to this, going onto achieve great things.

Creative, and knowing how to utilise their talents to produce great work. Many topaz personalities work in the creative industries - such as marketing, video production and the performing arts.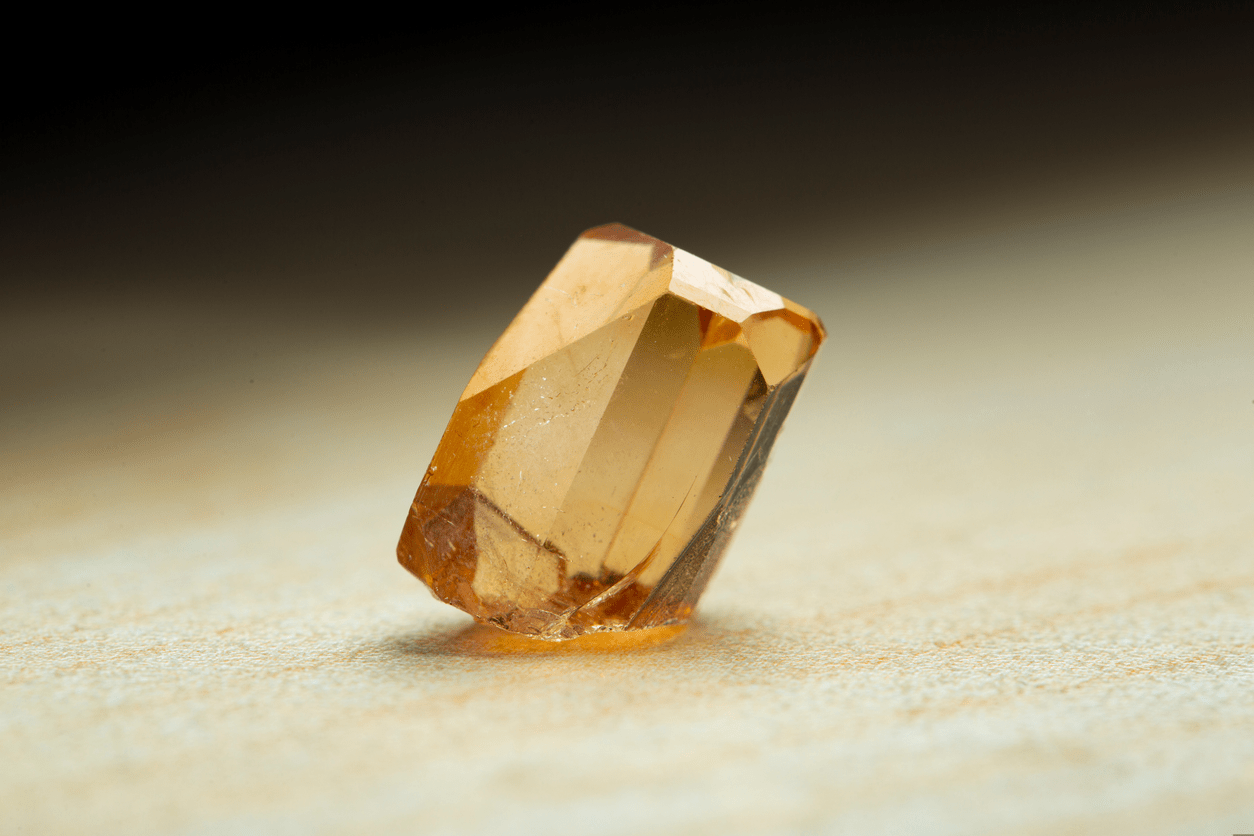 Citrine Crystals - Healing Quartz That Is A Light Source For All
The citrine birthstone is a transparent, yellow variety of quartz, which can range in colour from gold, honey and brown to rainbow and sparkle varieties. The name comes from the French word, 'citron', meaning lemon, though its spiritual meaning encompasses so much more. The yellow hues represent the qualities of happiness, abundance and transmutation - which is the act of transforming into something new, and something better based on spiritual growth. Citrine also symbolises spiritual joy as it spreads fulfilling and positive light around its aura, and is said to be one of the few crystals that don't need to be recharged or purified after each usage. Therefore, you can use citrine stones to attract positive energies to areas where there are bad vibes, negative energies, spirits or even ghosts that you'd like to assist. By placing the citrine crystals in these spaces, it pulls the negative energies into its aura and transmutes them into positive, joyful energies once more.
In fact - citrine is a great energising stone. Us humans are in a continual state of exchanging and borrowing energies from various parts of the body, in part due to what our spirit and soul require at a given moment in time, and what we feel others may require from us too - e.g. emotional support. However, these exchanges don't come easily, and we can become tired when they occur unexpectedly, without reason or chaotically. Citrine can help to balance these energies out, and ensure you have the strength to deal with them effectively. Especially where dealing with toxic people is a daily occurance, this November birthstone can help to cleanse and refresh your spirit, allowing you to breathe out any negative energies that come your way, and respond with kindness and consideration. What's more, when you're not feeling your best, citrine can assist in self-healing and self-improvement, ensuring that you find the light in a seemingly darkened world. And when you're feeling a lack of direction or self-worth, spending time in a relaxed state of mind, and using citrine during spiritual meditation can help to turn these feelings around and provide that energy boost you need to pull through and realise your true potential, beauty and self-worth. When you consider all the people out there who love you, value you and who want to spend time with you - then self-love can grow from the darkness that has surrounded us all at times.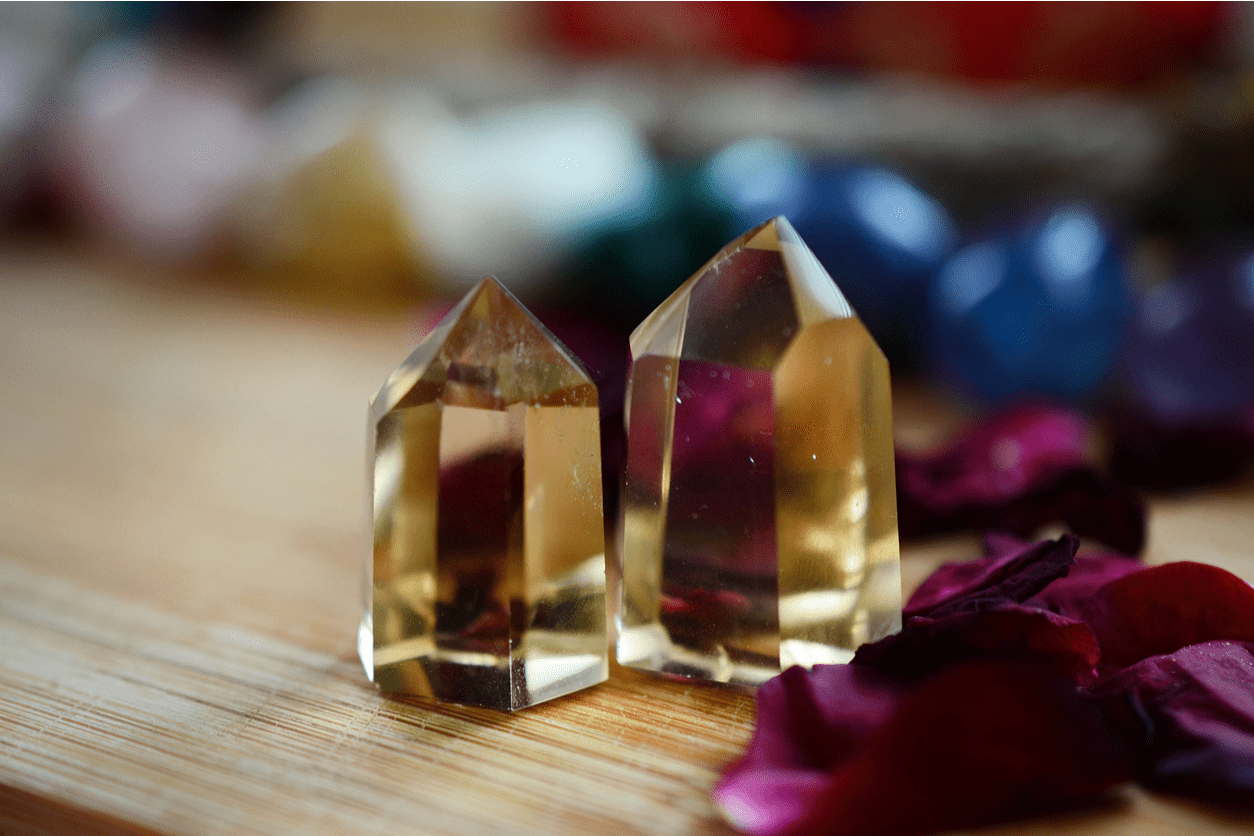 Garnet and Emerald - Vivid Birthstones of November That Evoke Positive Energy
Two other popular November crystals include garnet and emerald, which can offer the following spiritual power:
Garnet
Due to its strong red colour which symbolises love and romantic connection, garnet can assist in your love life, bringing with it energies of passion and desire. This can help to strengthen your current relationship and heal any issues or resentment that may be lingering, by providing an opening for communication. If you're single, garnet can help prepare you for a love life full of wonder and excitement, and ensure you take the lessons learnt from the past into your next relationship, so that it can be more fruitful, and that hopefully, it'll be your last.

Revitalisation of the chakras, and re-energising them to help bring forth a balanced energy that calms the body, mind and spirit. Chakras in balance aid clarity, mental stability and protection from negative forces outside of our control, and helps to us find a sense of understanding - both for ourselves and others.

Because you need to be in the right mind when making key business decisions, as well as those that impact your career and professional relationships, garnet can help you set aside any external fears or worries, and strengthen your motivation and confidence in a multitude of ways. You'll also find you have boosted willpower to achieve your goals, and not let any challenge, obstacle or hurdle get in the way of success.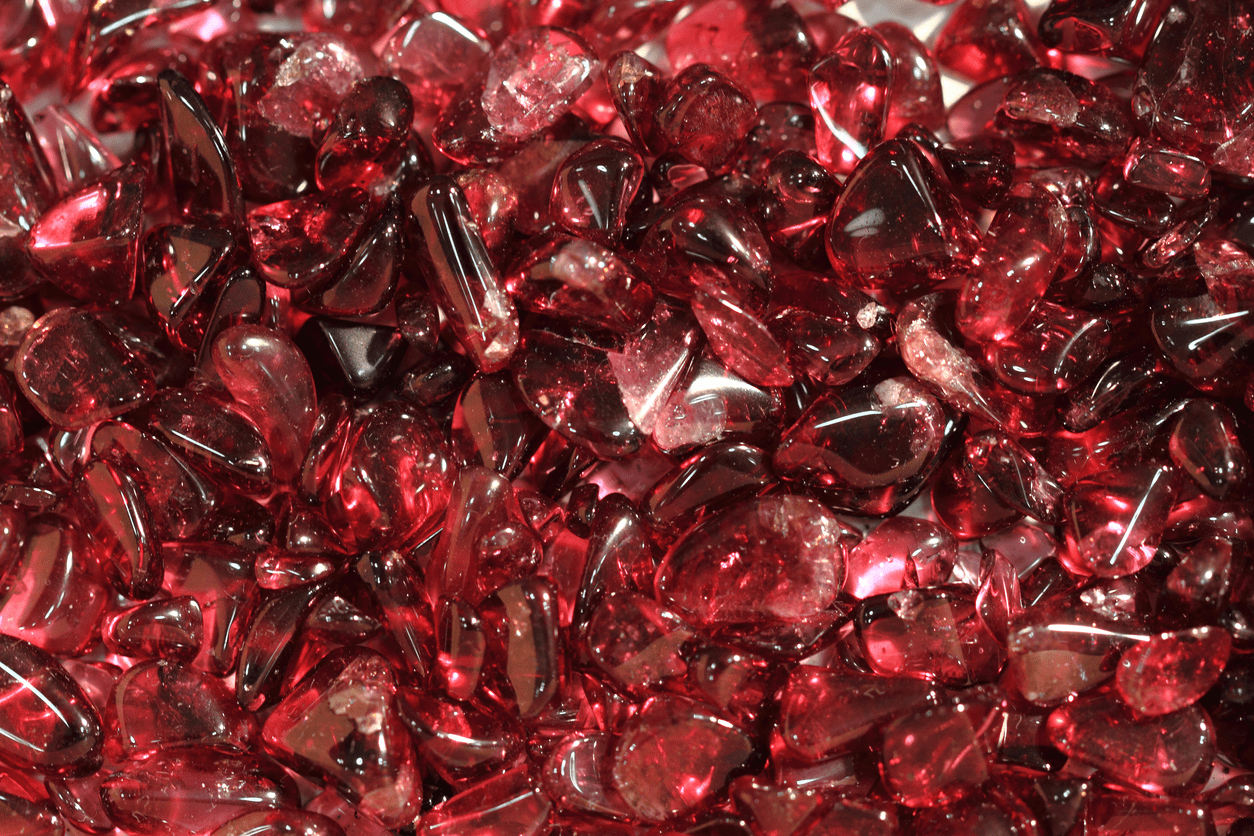 Emerald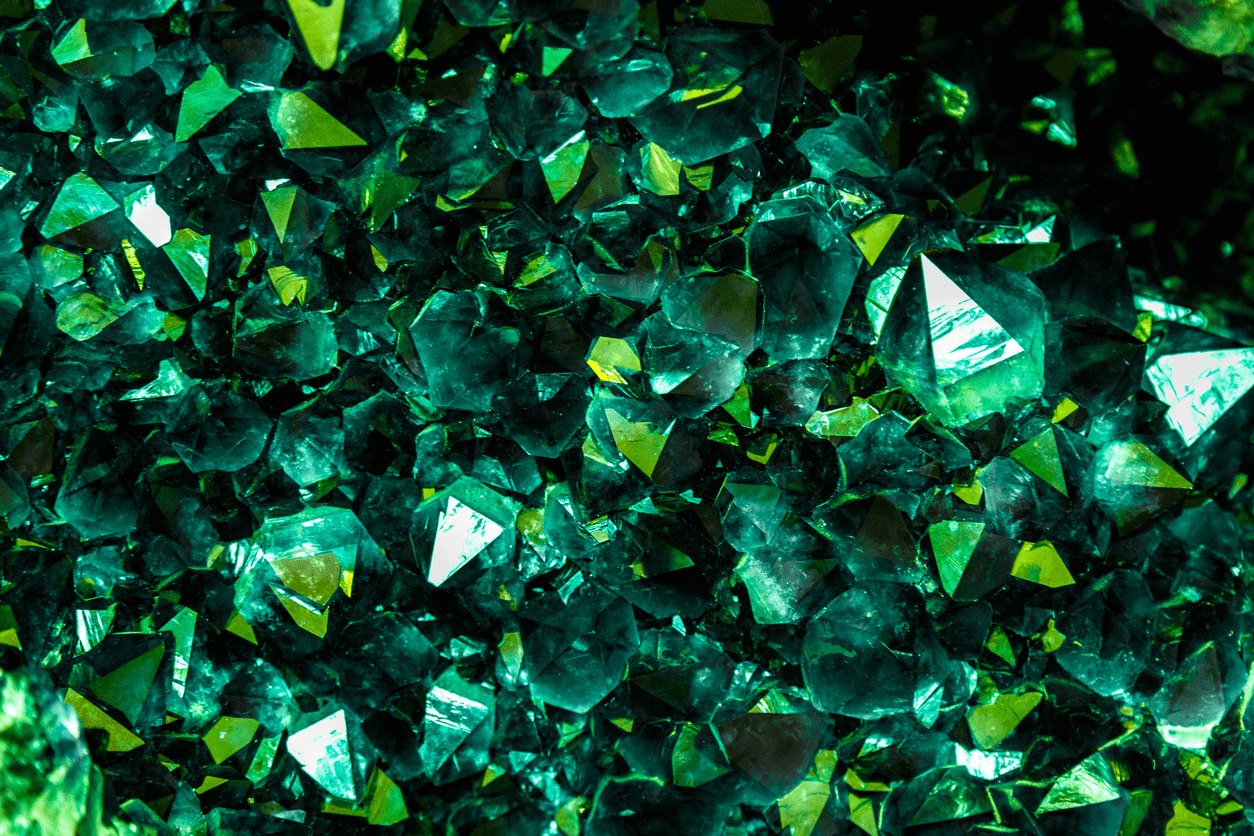 November birthstones are power manifestation tools that can allow confidence to grow, love to flourish and achievement to be showcased. Even the most able of people have times when they need that extra energy and boost of willpower to get them back on track and see them right. Topaz, citrine, emerald and garnet can all assist in spiritual awakenings and daily spiritual practices, and ensure you go after what it is you truly want out of life. To see this for yourself, we encourage you to enter your Psychic Sofa Facebook competition - for your opportunity to win a birthstone necklace for you and a loved one. The festive season is nearly upon us, so birthstone jewellery makes for great gifts too. For further spiritual guidance, why not try a telephone psychic reading online with one of our lovely psychic readers. You can reach them on 09057897752 (calls cost 80p per minute plus your network access charge) or on 01618640152 today, and they'll only be too happy to help.
Comments
No comments have been made yet
Create a Psychic Sofa account today!
Join the Psychic Sofa Community Today and get access to:
Get notified by (FREE) SMS text when a reader becomes available!
Latest offers and members only exclusives
Add favourite readers to your profile