Questions To Ask Your Psychic For The New Year
Whether it's anticipation, eagerness, or fear of what's to come, we'd all like to have an idea of what the stars have in store for us, and one way to get insight into this is by visiting a psychic reader.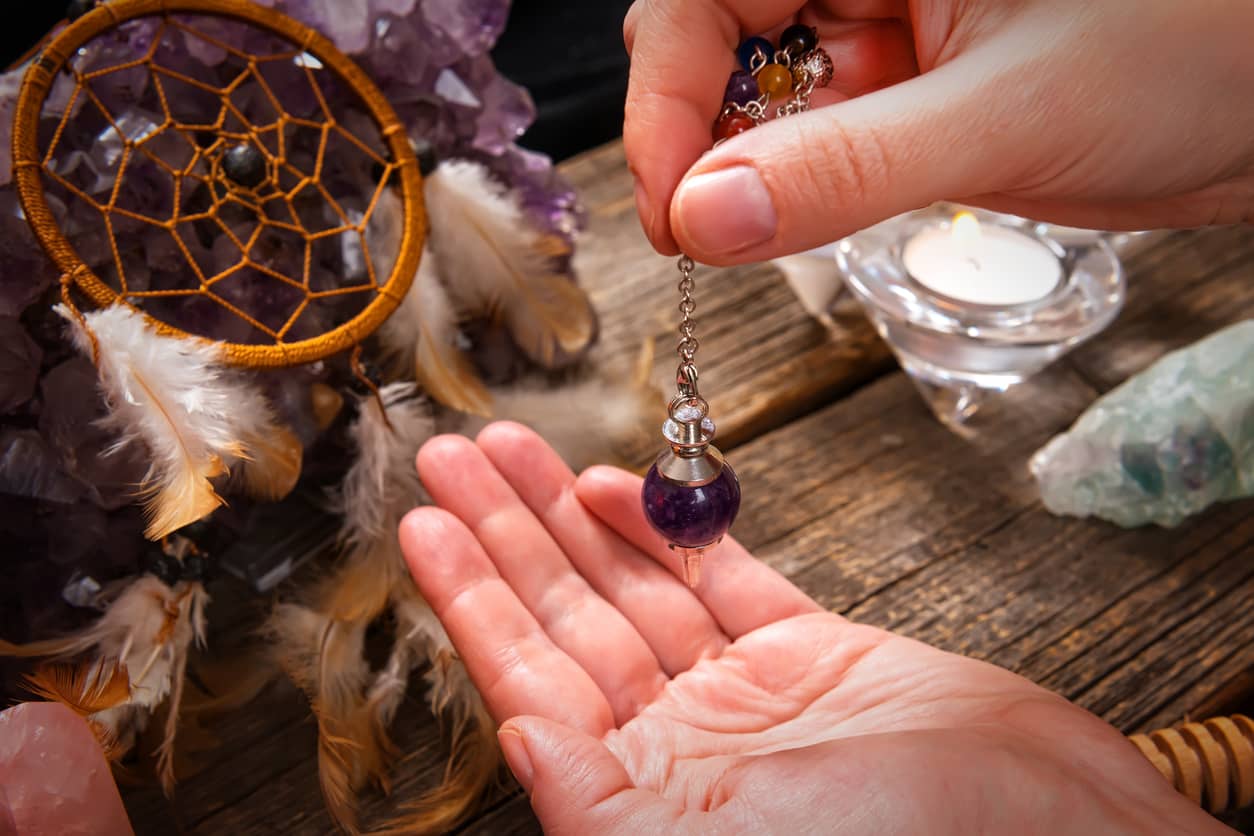 The new year is quickly approaching and with it, all of our questions about what the next year has in store for us start to come to the surface. Whether it's anticipation, eagerness, or fear of what's to come, we'd all like to have an idea of what the stars have in store for us, and one way to get insight into this is by visiting a psychic reader. Psychics have a fantastic gift for being able to feel and sense what the future could have in store for you, but it's important that you're asking the right questions during your session with a psychic reader; asking the wrong questions can lead to dissatisfying answers and confusing communications. Below, you can find Psychic Sofa's guide to asking the right questions during an online psychic reading or telephone psychic reading.
To book one of our trusted psychic readings, check out the availability of our online psychics or call us today on 09057897752 (calls cost 80p per minute plus your network access charge) or on 01618640152 today!
Best Questions To Ask Your Psychic
When it comes to asking your psychic a question, there are many different topics that may spring to mind. Whilst this can vary from sitter to sitter, the general themes do remain the same, which allows us to look at how best to answer the questions that you're looking for. One vital thing to bear in mind is that you need to be keeping your questions as fairly open as possible for interpretation - never ask for a direct yes/no answer. Questions that are too blunt are impossible to answer as your psychic will be looking to offer you spiritual guidance rather than life coaching. Read on to find our top questions to ask a psychic reader, broken down into popular topics!
Love Questions
As you would expect, love is one of the most common topics brought up in psychic reading sessions. For many people, their love life is one of the major factors that they focus on, so it's only natural for people to be curious about what the new year may bring in terms of love. To maximise the chance of obtaining an informative answer, here are a few of the best questions that you can ask:
"How Can I Improve My Love Life?" - This is a great question as it does not ask for absolutes and definites, which cannot be offered in good faith by any psychic, but instead seeks advice from the psychic based on the energy that you exude and their interpretations of you and your aura. You can expect to get some great advice by asking this question, not just to action for yourself but also in terms of what to seek in others too.
"What Can You Tell Me About The Future Of My Current Relationship?" - This question really covers all the bases and eliminates as much vagueness and possible confusion as possible. By asking about a specific relationship, you are more likely to get a more accurate response from your psychic, providing you with incredibly valuable insight.
"Why Have I Not Found Love Yet?" - A common question that often leads to a lot more self-awareness and personal growth. This question takes responsibility for not yet finding 'the one', and the client seeks advice on how they might be able to do so. With a question asking for such heartfelt advice, strong energies surrounding you are sure to provide some guidance.
"How Can I Find New People To Date?" - Often, it can feel like it's impossible to find ways to search for potential partners - asking a psychic could give you some guidance on how or where you may be best served to focus your romantic energies. This does not just limit you to information about future partners either - there is another chance to be given constructive advice about yourself and how you can leave yourself more open and accepting of new romantic relationships. This has been a particularly enlightening topic of discussion in 2020, with lockdown looming over many of us for much of the year - this has led to even more complications when it comes to dating, so it is incredibly useful to be informed on ways to meet people outside of the usual social methods.
Career Questions
Besides love, professional lives are also something that is a huge topic of conversation during psychic readings. Career changes can be daunting, exciting, and challenging, but above all, they're a huge leap of faith no matter what the circumstances are. Find out whether a new job is on the cards for you in 2021, or if you might be in line for greater success in the coming year by asking the following questions in your next psychic reading:
"How Can I Improve My Workplace Relationships?" - We've all been there; you're not getting on with your coworkers, don't see eye to eye with your boss, and it's giving your professional life a real sour taste. It's a horrible thing to endure and for many, it can be the breaking point between staying in a job or looking for a new role. You could chat with your psychic during the session to see if they can offer any insight or guidance as to how you may be able to salvage a healthy relationship with those around you in the workplace.
"What Can I Do To Attract More Money?" - Instead of asking whether you should ask for a raise or whether you should change jobs, you could ask your psychic for guidance on how you can attract more money. By asking in this way, you're leaving things open for interpretation, which could lead to an answer that you would have never expected.
"What Steps Should I Take To Achieve My Professional Goals?" - For many of us, our work aims and goals are true milestones in our lives, so it's obvious that many people seek the advice of a psychic on how to achieve these goals. Whilst the reader will not be able to simply present you with a step-by-step guide to follow, they may be able to offer some personal advice that spurs you on to a more productive and successful year!
Life Questions
On a wider scale, some people do prefer to ask questions that relate to a more all-encompassing theme of life in general. These questions are often more philosophical and ask for more than just simple advice - they seek real guidance and possibly even a desire to connect with people through the power of the psychic. Here are a few great questions about life to ask your psychic about:
"Are My Spirit Guides Trying To Communicate With Me?" - Everyone has spirit guides, specifically selected for each of us to aid us in navigating our lives in the most prosperous manner. In most cases, the general public is not able to contact their spirit guides by themselves, so they need the gifts of a psychic to be able to connect to the spirits. By asking your psychic reader whether your spirit guide is trying to contact you, you'll be able to find out if there is anything that they may be able to offer you in terms of advice and guidance.
"Am I Surrounded By Any Toxic Energy?" - Toxic energy is something that we all strive to avoid if we want to live happy and unproblematic lives. However, it isn't always possible, and we may not even notice the role that toxicity is playing in our lives until it has already taken effect. Psychics are able to read energy better than anyone, so asking them about the toxic energy that surrounds you is a great way to decipher whether there may be bad relationships in your life that you may be better off dealing with, or even ending now.
"Is There Anything That The Universe Wants To Tell Me?" - At various times in our lives, we are given signs from the universe, sometimes of encouragement and sometimes of caution, and these signs are the universe's way of offering us the guidance that we need. Your psychic will be able to convey messages from the universe better than anyone, so if you feel like the universe has something in store for you, you may find the answers you are looking for from a psychic.
Worst Questions To Ask Your Psychic
With this in mind, you'll also want to be aware of some of the worst questions you might be tempted to ask a psychic reader. These are the questions that a psychic would struggle to give a real answer to, so you may find that the answer you receive isn't quite as informative or enlightening as you'd have hoped. Below you can see the kind of thing to avoid if you want your reading to be as productive and eye-opening as possible.
Yes/No Questions
Simply put, it's impossible for your psychic to give you the answer to a question that has a blunt yes or no answer. Psychics attempt to provide you with guidance and advice, based on the energy and aura that they read from you - this allows them to make predictions or premonitions that can be used as spiritual guidance to advise you on the direction to take. If you are asking your psychic to respond to a string of yes/no questions during your reading, you may be in for a tough time that doesn't really leave you feeling any more informed than you were beforehand.
Another big point to keep in mind is that you should never enter a psychic reading, whether that is an online psychic reading, telephone psychic reading, or in-person reading, looking for confirmation on an existing belief. If your questions are born out of bias or desire, then your responses are likely to be skewed. You should enter your reading with an open mind that isn't functioning with bias, as this is the only way to truly be receptive to guidance and advice.
Now that you have the right questions in your repertoire, it's time to put them into practice! If any of these questions have left you wondering what the answer would be in your situation, it's time to get in touch with a psychic to have a reading for yourself. You can have a reading with us there at Psychic Sofa by calling us on 09057897752 (calls cost 80p per minute plus your network access charge), on 01618640152, or by contacting one of our online psychic readers right here on our website!
Comments
No comments have been made yet
Create a Psychic Sofa account today!
Join the Psychic Sofa Community Today and get access to:
Get notified by (FREE) SMS text when a reader becomes available!
Latest offers and members only exclusives
Add favourite readers to your profile