Winter Solstice Traditions That Can Enlighten Your Soul
With the winter season upon us, and it being a time of much festive celebration, there is one spiritual event that means a lot to us here at Psychic Sofa, and that is the beautiful winter solstice.
With the winter season upon us, and it being a time of much festive celebration, there is one spiritual event that means a lot to us here at Psychic Sofa, and that is the beautiful winter solstice. It's a time of much reflection, beauty and understanding, and consideration of how we'd like the future to be. But what exactly is the winter solstice, how can you celebrate it, and how does it impact every star sign? That's what we'll delve into, within this blog, providing the answers to all of this and more, so whether you're a Leo or Libra, you'll know how to make the most of it.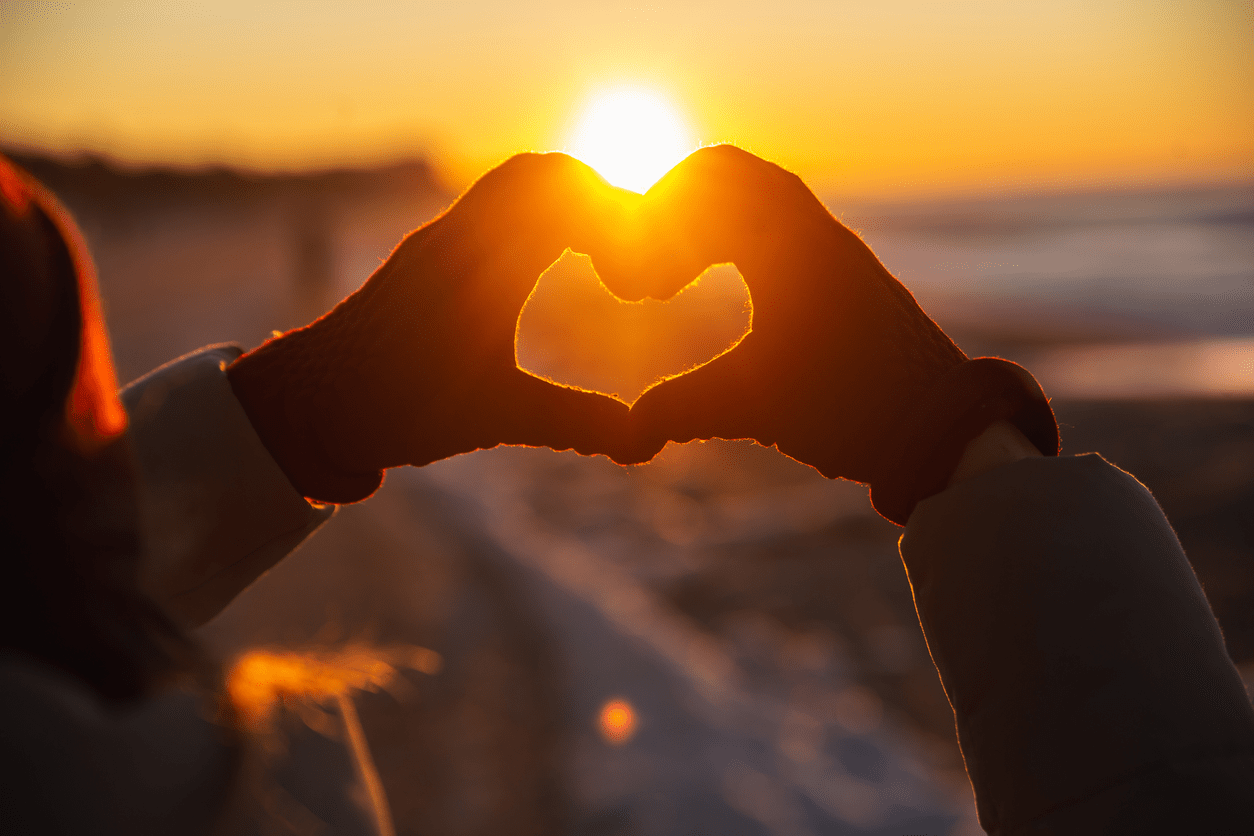 What Is The Winter Solstice - Spirituality, Celebrations & How To Make It Beautiful?
In 2021, the winter solstice occurs on Tuesday 21st December. This marks the first astronomical winter day in the Northern Hemisphere, as well as the shortest day of the year. However, after we have reached this day of winter, the days begin to grow long again until we eventually reach the summer solstice - the longest day of summer. This teaches us that after darkness there is only light, and that we should always look ahead to the future, regardless of the struggles and challenges we have to overcome. Consider it this way: The winter solstice may signal the start of winter, but it also represents the return of more sunlight, and so it only gets better and brighter from here.
During the winter solstice, the Northern hemisphere is tilted as far away from the sun as possible, which means that the sun's path across the sky is as low in the sky as it can possibly be. If you consider the daily path of the sun - it rises in the east and sets in the west, and arches across the sky. During the summer months, the sun arcs high, and during the winter months, it arcs much lower and closer to the horizon.
Across the world and throughout varying cultures, winter solstice is celebrated in various ways, such as:
In northern Arizona, the Hope Indians celebrate Soyal. Winter celebrations include body purification, dancing and gift giving. At the time of the winter solstice, Hopi welcome in the Kachinas - protective spirits that reside in the mountains.
Yalda - also known as Shab-e Yalda - is celebrated in Iran, and marks the last day of the month, Azar. This winter solstice celebration represents the victory of light over darkness, as well as the birthday of the sun god, Mithra. Families celebrate by staying awake all night to welcome the morning sun.
Saturnalia - Most commonly associated with Christmas, this winter festival celebrated the end of the planting season, and mostly involved feasts, games and gift giving that went on for a number of days, and what's more, social order disbanded, and slaves didn't have to work, and were treated as equals.
Dong Zhi - This 'arrival of winter' occurs in China, and is a time for families to get together and reflect on the year they had, and celebrate all the highs. Dong Zhi started as an end of harvest festival, with workers returning from the fields and relishing in their crops, and enjoying special delicacies, such as ang yuan (glutinous rice balls).
This time of rebirth offers much in the way of celebration, and ways to make it beautiful. Entwining your daily path with this astronomical event can enlighten the night and make for a beautiful future. Here at Psychic Sofa, our telephone psychic readers engage in the following practices:
A pagan yule candle tradition that is very popular involves creating an altar and placing sentimental items atop it, and surrounding it with candles. By lighting the candles, this represents the sun's ability to grant us both light and life.
Watching the sunrise on the day of the winter solstice. As it rises, close your eyes and let the sun's rays warm your face and renew it. Then, open your eyes, and observe how the beautiful sun lights up your surroundings, writing down any thoughts and feelings that come to mind. Revisiting this whenever you're feeling down will remind you of this time, and how light will rise above it all.
Enjoy a winter solstice bath - adding citrus essential oils to symbolise the sun's energy and letting the bath rejuvenate your soul.
Make a traditional winter feast full of dishes that warm the soul and invite the people that make them sing. By feeding them and nourishing the people that matter, this tells the universe that they should bring them good luck and fortune, and make them happy and 'full'.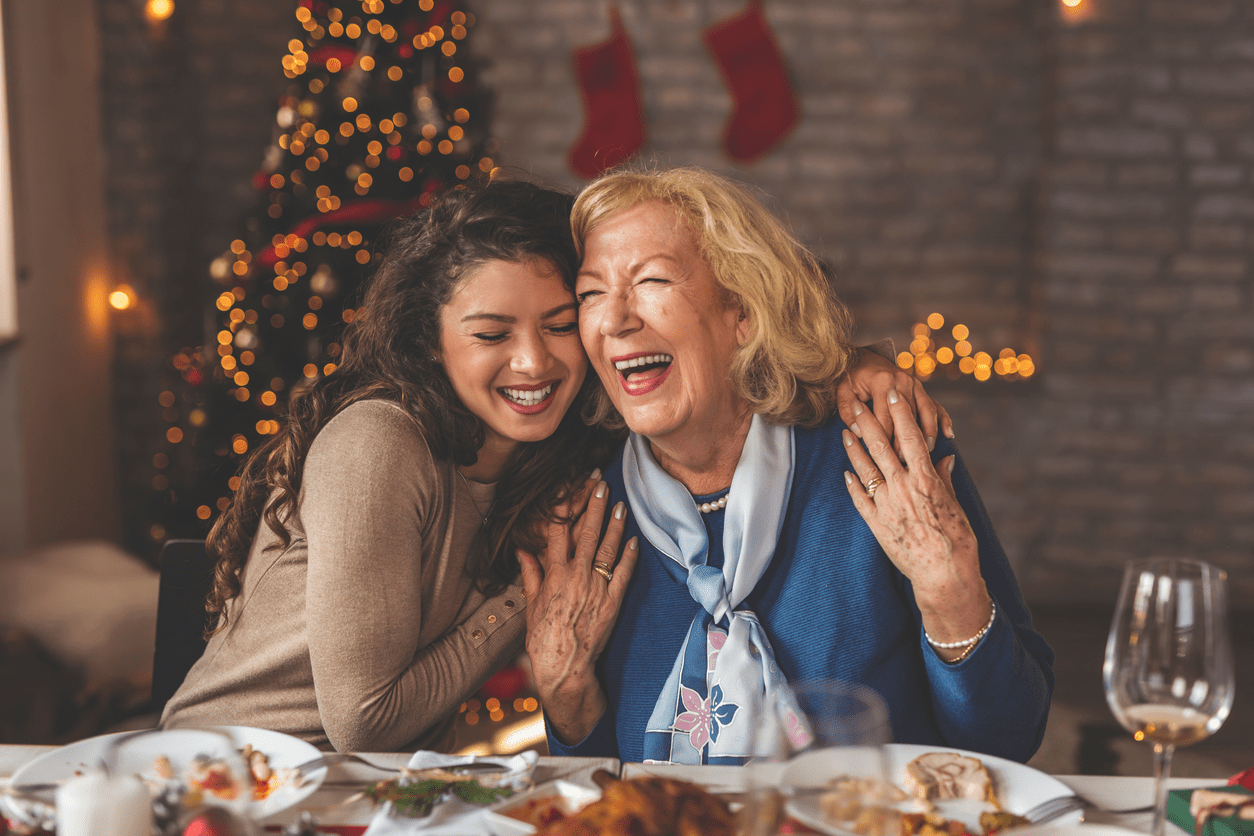 Star Signs & The Winter Solstice - Astrological Events
Let's take a look at what each star sign can expect to experience during this magical time.
Aries - 21st March - 19th April
Unfortunately, the lively Aries isn't one for the winter solstice. A fire sign that much prefers the bright days of spring and summer, they must learn to be patient during this time and not jump into action too quickly - or else they may find themselves regretting their decisions. It may become difficult for the Aries personality to self-express during this time, but they must remember that waiting for the right moment will bring in more fruitful rewards. Taking your time and planning next steps during the winter solstice celebrations, as well as trying your best to enjoy them, could be the best way forward.
Taurus - 20th April - 20th May
The Taurus star sign likes to find solace during the winter months, and the solstice acts as a reminder that they should take time to reflect on the world around them, and consider all the beauty they can discover there. Though 2021's holiday season may not always be the best for the noble Taurus, the stars are suggesting that looking inward, and what it is that you most want out of your free time is key. You don't always have to please others, and in fact, if you take time for yourself, then by the time 2022 rolls around, you'll find yourself feeling refreshed and ready to take on your next great adventure.
Gemini - 21st May - 20th June
The lovely Gemini is always on the go, always the life of the party and always there for those that mean the most to them. This is a fantastic skill to have, but Geminis must remember that during the winter solstice that others won't be nearly as positive as they are, and may need some cheering up. Empathising with others will ensure that you show your love and care in the most wonderful of ways, and sometimes, just listening is the best way forward. Not every situation has a quick fix. Not every person wants your advice. They may just want to be heard.
Cancer - 21st June - 22nd July
A sign of the summer solstice, this time of year isn't exactly preferred. Getting through it will require much self-awareness, self-care and appreciation for oneself. Making time for their favourite hobbies, visiting their preferred places and indulging in their favourite treats will help during this time, and giving themself small consistent rewards will ease any discomfort that can befall Cancer during the colder temperatures. Cuddling up with your pet is also recommended. And if you don't have one, the stars are suggesting that now is a good time to get one - because love can come in all shapes and sizes, and can provide you with a level of comfort unlike any other.
Leo - 23rd July - 22nd August
Because Leo is a fire sign, they can feel a little out of place this time of the year, but the stars suggest that pouring their restless energy into something more productive, such as self-improvement or building on the connections they have with others is a good use of their time - at both the physical and spiritual level. By doing so, these people can be there for you during this time, and you can start feeling like you belong again. The lion always leads the pack, but the pack is sometimes needed to remind you of how loved you truly are.
Virgo - 23rd August - 22nd September
The death and rebirth of the sun along spirituality lines can be a confusing and messy process, and Virgos - being the picture of perfection - can find this hard to go through. They much prefer order and clarity, but the universe teaches us that we must take challenges on the chin, and realise that even if life doesn't look how we'd like it to, we can still make the best of the situation, and find new ways to make it wonderful. Try to find meaning, purpose and happiness in the things that are happening around you, and allow yourself to relish in the experiences. Doing so will assist you in life too, and help to not let the little things get to you.
Libra - 23rd September - 22nd October
Because the Libra personality longs for beauty, justice and balance, the long dark night and the winter cold can make the winter solstice a hard pill for them to swallow. Therefore, the key takeaway for Libras is patience. Keep pushing forward and hold steady to that vision you'd like to see manifest in the world, because when spring comes around, you may just find those dreams a reality. Taking comfort in your abilities should help lessen any concerns you may have, and engaging in spiritual practices and positive affirmations can help realign you to what's important.
Scorpio - 23rd October - 21st November
Because the Scorpio star sign thrives in death and the shadows, they love the winter solstice, and all it symbolises. The long night to them represents the long connections they have with others, and how even during the darkest of times, they will be there for the ones they care about. And the darkness gives them the opportunity to reflect on who they are, how far they've come and what they'd like to achieve in the coming year. Darkness provides the perfect cover after all.
Sagittarius - 22nd November - 21st December
The Sagittarius personality doesn't mind this winter season too much either, and chooses to focus their energies on the unknown. While other signs might be fearful of both the unknown and the darkness, Sagittarius quite enjoys being along for the ride. The unknown may include higher philosophies, new places to travel to and even exploring feelings and hobbies they'd long forgotten about. This is the perfect time to take stock of what you have, plan ahead and tell the universe how you'd like your life to be.
Capricorn - 22nd December - 19th January
Winter is Capricorn season, and they enjoy the sense of calm they can take from the solstice and all that it encompasses. With the solar return, they feel reborn and able to experience far more freedom, and therefore have the motivation to go after what they want. It can be tempting to go full-force when it comes to what you truly want, but Capricorns would be wise to occasionally take a step back and think about whether this is the right path for them, so as not to repeat the same mistakes of prior years. Relaxation and reflection has never been so key, and this can unlock what it is you truly want out of life - now more than ever.
Aquarius - 20th January - 18th February
Due to their innate innovativeness and strong vision, Aquarius should embrace this during the winter solstice, and use their creativity for good. The Aquarius personality is great at seeing clearly and knowing what would be helpful for others around them, and should opportunities arise - know how best to seize them. During this time, be open-minded, positive and let your talent shine through.
Pisces - 19th February - 20th March
As the artist among the Zodiac signs, and the ones who interpret the world in fun and creative ways, they never let the darkness get to them, and instead try and make it more exciting. The Pisces personality takes it upon themselves to make this time far more enjoyable for those around them so that they can relish in its delight and find deeper meaning too. And if their friends, family members and colleagues are struggling, Pisces will look for opportunities to provide them with some light. The universe applauds this, and returns in kind when required.
The winter solstice provides every star sign with the opportunity to celebrate in varying ways and take meaning from this spiritual time. Whether you decide to reflect on the past year, engage in a tasty feast or simply spend time with the ones you love, everyone has the opportunity to bask in the glow of this special time. And if you'd like some spiritual guidance along the way, then our telephone psychic readers would love to help. To talk about anything from your love life, career path and life journey, please call today on 09057897752 (calls cost 80p per minute plus your network access charge) or on 01618640152. Have a wonderful winter solstice everyone.
Comments
No comments have been made yet
Create a Psychic Sofa account today!
Join the Psychic Sofa Community Today and get access to:
Get notified by (FREE) SMS text when a reader becomes available!
Latest offers and members only exclusives
Add favourite readers to your profile