Spiritual Places Around The World
In this blog, we introduce you to spiritual places in America, Canada, Australia and New Zealand, that we know will help you find exactly what you are searching for.
One of the greatest joys that anyone can experience in life is travel. Learning about new cultures, meeting new people and engaging with important rituals can open the mind and soul to exciting ways of being, and help you find that missing thing you've been searching for. You know what we mean - that connection to the world. That feeling that there's something greater out there than the humdrum of our daily lives. That notion that we all have a purpose in life to fulfil, but that we may not know what that is yet. Beyond speaking to friends and family about our life goals and dreams, there's no better way of seeking spirituality and guidance than visiting places that are rife with it. You'd be surprised how healing a trip such as this can be, especially when you go there with good intent, a heart full of love, and knowledge of the place's importance. Sounds pretty great, right? In this blog, we introduce you to spiritual places in America, Canada, Australia and New Zealand, that we know will help you find exactly what you are searching for.
Spiritual Trips, Healing & Popular Destinations In America & Canada
Sedona, Northern Arizona
Known as a ''cathedral without walls'', Sedona, Arizona is located approximately 100 miles south of the Grand Canyon, and incorporates wonderful landscapes, wellness centres and powerful energy spots for spiritual healing. Reputable healers, artists, spiritual seekers, guides and psychics make pilgrimage here, in the pursuit of enlightenment, and guidance from God. From healing yoga studios, Myofascial Release practitioners, spa treatments and salons through to hypnotherapy and meditation retreats, Sedona always has something to offer for everyone, and is famous for its vortexes. The Sedona energy vortex locations help to facilitate prayer, meditation, mind/body healing and provide a space in which to explore and deepen your relationship with your soul, and the Divine.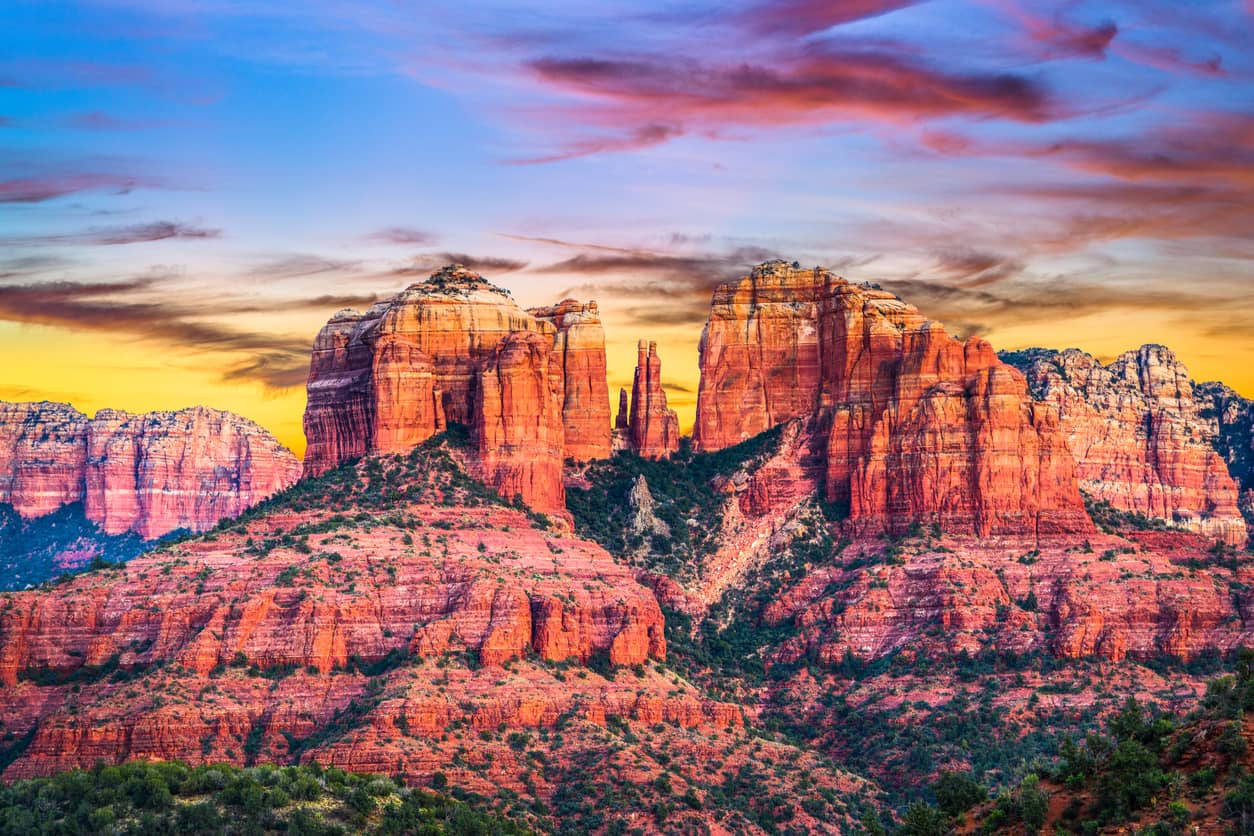 Upflow vortexes, which can be found in Sedona, have energy flows that can help you reach higher spiritual planes, while inflow vortexes incorporate energy flows that help you to look inward. Within them, you can find clarity and insight into your life's purposes, and how you can heal from past hurt, and move forward to a happier future. To find these spiritual vortexes, special guides can help you traverse the stunning landscape, and take you into the heart of the mountains. Once home to sacred Native American tribes, their wisdom and guidance still flows throughout, and can show you how to find harmony within nature, and all of its relations. In fact, many profound spiritual experiences in Sedona can be found on the land. Shamanic Healing with Anahata is an example of divine spiritual therapy that focuses on inner discovery and soul expansion through high-performance coaching, community retreats, specialised sound healing sessions, private retreats, and online education to support your personal goals. Regardless of whether you're in need of soul guidance, core healing or fancy a spiritual awakening, you can discover a variety of healers who are more than willing to help with the healing spirit of the land.
Mackinac Island, Michigan
Found between Upper and Lower Michigan, Mackinac Island holds special meaning for the Anishnaabek tribes (who include the Odawa/Ottawa, Ojibway/Chippewa, and Potawatomi). For many centuries, ceremonies were carried out here that celebrated the changing seasons, and to show respect to the spirits who live here. These sensational beings were said to manage and control the lakes, provide fish and ensure that travellers could cross the sacred water safely.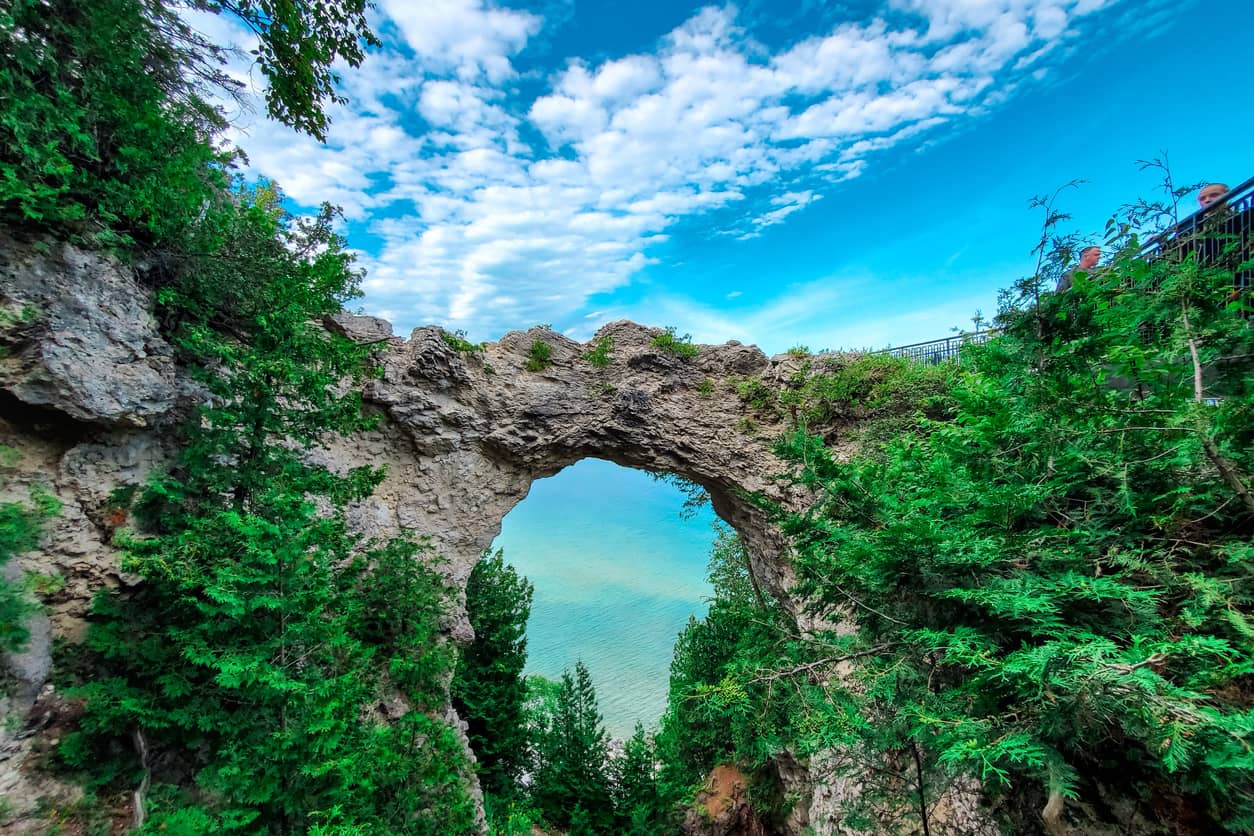 Beyond this, the Anishnaabek also used Mackinac Island, as well as other islands in the Straits of Mackinac, to lay their dead to rest, and believe that their ancestors and their spirits live there too. Following a burial, the deceased were honoured with ''feasts of the dead'', which are still celebrated to this day, and are now known as ''Ghost Suppers''. Today, it makes a sacred site, and great places to visit within the island include: Arch Rock, Mackinac Island State Park and Mackinac Island Butterfly House & Insect World - for some connection to nature.
Other spiritual places that are worth a visit in America include: Mount Shasta (Northern California), Monument Valley (Arizona) and Crater Lake (Oregon).
Within Canada, there are many sacred places, and these include:
Kejimkujik National Park, Nova Scotia - This beautiful park is the only Dark Sky Preserve in Nova Scotia, and is loved for its starry skies, ancient forests and Mi'kmaq waterways. The history of the Mi'kmaw people, who travelled along the area's canoe routes thousands of years ago, is shown by rock engravings and traditional encampments. You can canoe the same routes they did and discover the interesting markings they left behind, including images of hunting, wildlife, and fishing, that tell the story of their way of life.

The Great Bear Rainforest, British Columbia - This is the biggest temperate rainforest left in the world, and is still the home of many First Nations communities. The Spirit Bear, a rare subspecies of the black bear that roams the rainforest, can be found here, and can't be found anywhere else in the world. You can stay at the Spirit Bear Lodge in Klemtu and be guided into the ancient forest by a local Indigenous guide in search of this revered bear, which the T'simshian people consider sacred.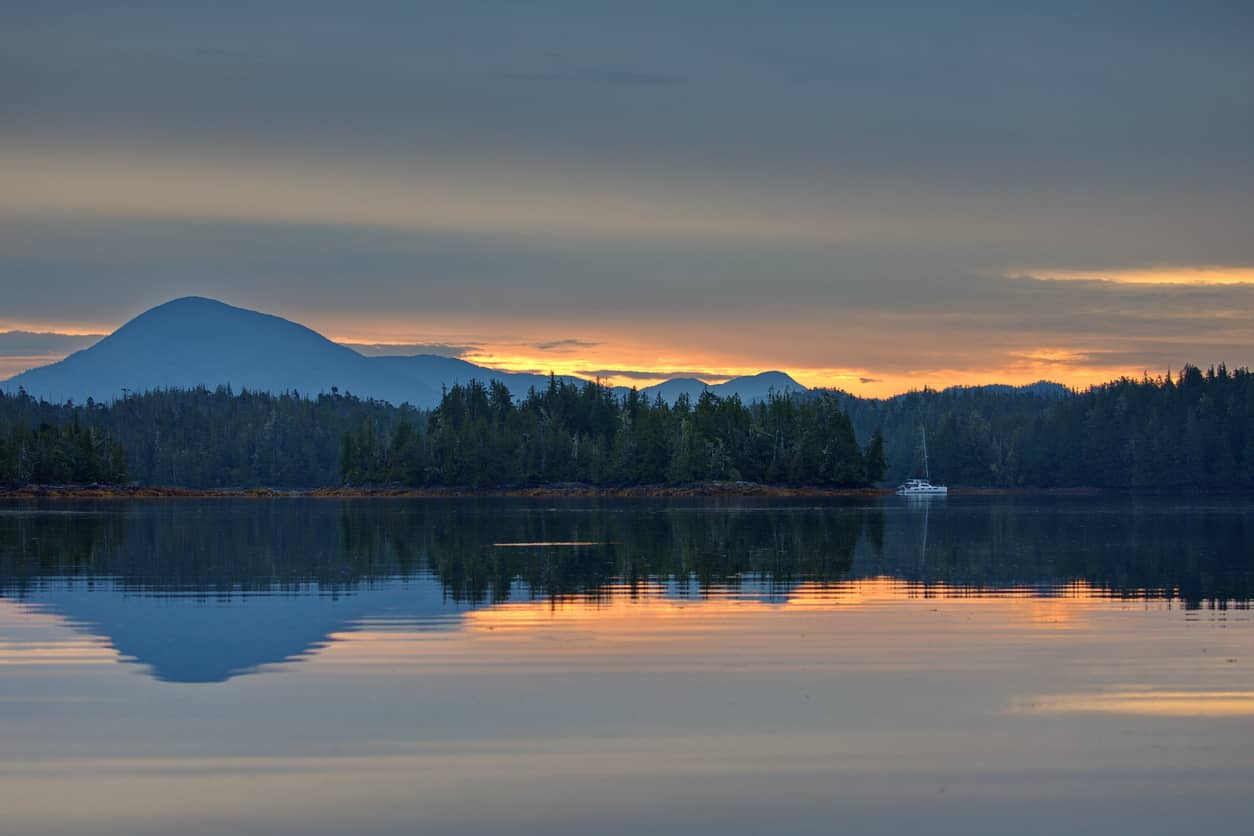 Other spiritual places in Canada include Writing-on-Stone Provincial Park (Alberta), Aurora Village (Northwest Territories) and Bon Echo Provincial Park (Ontario).
Healing Powers & Energetic Properties In New Zealand
Cape Reinga, New Zealand
To understand the spirituality of this wondrous place, a little mythology is required. Sacred to the Maori people, they tell creation stories that illuminate the beauty of the land, and keep it alive with caring intuition. In Maori legend, in the beginning, there was Ranginui, the sky father, and Papatuanuku, the earth mother. They had many sons, who were stuck in the darkness between them. One day, the eldest sons decided to strike out on their own; Rongo, god of cultivated food, attempted to first. Tangaroa, god of the sea, and Haumia-tiketike, god of wild food, tried next. It took Tane Mahuta – god of the forest, and strongest of the lot to break up the family. It's said that his mother cried uncontrollably, which became the rivers and streams. Following this separation, Tane Mahuta was so confused as to why there were no other human females around, and while searching for a wife, only found non-human females, fathering birds and plants. Creating a woman for himself using rich clay from his mother's uha (genitals), he named her Hineahuone, and together, they created Hinenuitepo. When she was of age, he mated with his daughter (who wasn't aware that he was her father), and their offspring became the human race. As time went by however, Hinenuitepo wanted to know who her father was, and asked Tane Mahuta - who told her the truth. She felt so ashamed that she ran away to Te Rerenga, and into the underworld. Her children would stay on earth and live under Tane's guard, and she would care for them in the afterlife.
How does this make Cape Reinga a spiritual place? Well, when Maori people depart, a tangihanga (funeral) is held to honour them. This takes place in a marae (communal meeting house) that is seen as a wahi tapu (sacred place). Mourners tell stories of the deceased values, flaws, and ask them to return to the underworld, where Hinenuitepo will care for them for the rest of time. The spirit then makes this journey, from wherever in New Zealand they lie.
In Cape Reinga, an ancient pohutukawa tree and a lighthouse mark this spiritual place. As spirits make their journey, they are said to travel up the coast to the pohutukawa tree on the headland of Te Rerenga Wairua. They reach the underworld by sliding down a root of the tree, and into the sea below. Travelling next to the Three Kings Islands, they then ascend to the highest point of the islands, and say their final goodbyes, before returning to their ancestral homeland - Hawaiiki-A-Nui. Because of its significance in the Maori life-death cycle, Cape Reinga is the Maori's most spiritually significant location, a place of connection to all those who have gone before them.
Visiting Cape Reinga renews the spirit, and provides a strong sense of unity with the world. Should you go, please note that eating is not allowed there, and you're always asked to "toihu te whenua" (leave the land undisturbed). There's lots to see though: walking trails, beaches and ruins of human settlements that date back centuries for starters, as well as sandboarding on the Te Paki Sand Dunes. And on days when the mist comes in, and the clouds are low, Maori elders state you can hear a high-pitched singing that breaks the silence, said to be the spirits passing through.
Other great places to visit in New Zealand include Te Whanganui-a-Tara (Wellington Harbour), Mount Taranaki and Lake Taupo, as well as Rotorua, and the sacred Kauri Trees.
Australia Is Steeped In Aboriginal Sacred Sites
Did you know that Australia is home to the oldest living culture on Earth - the Aboriginal people? For the last 60,000 years, 600 Aboriginal and Torres Strait Islander nations have lived on the continent, and have garnered a territory that is full of places that hold special significance. From the renowned Uluru rock to Grampians National Park and Black Mountain, let's take a look at why these, and other fantastical places are so beloved, and how you can learn to tap into the energies that surround them: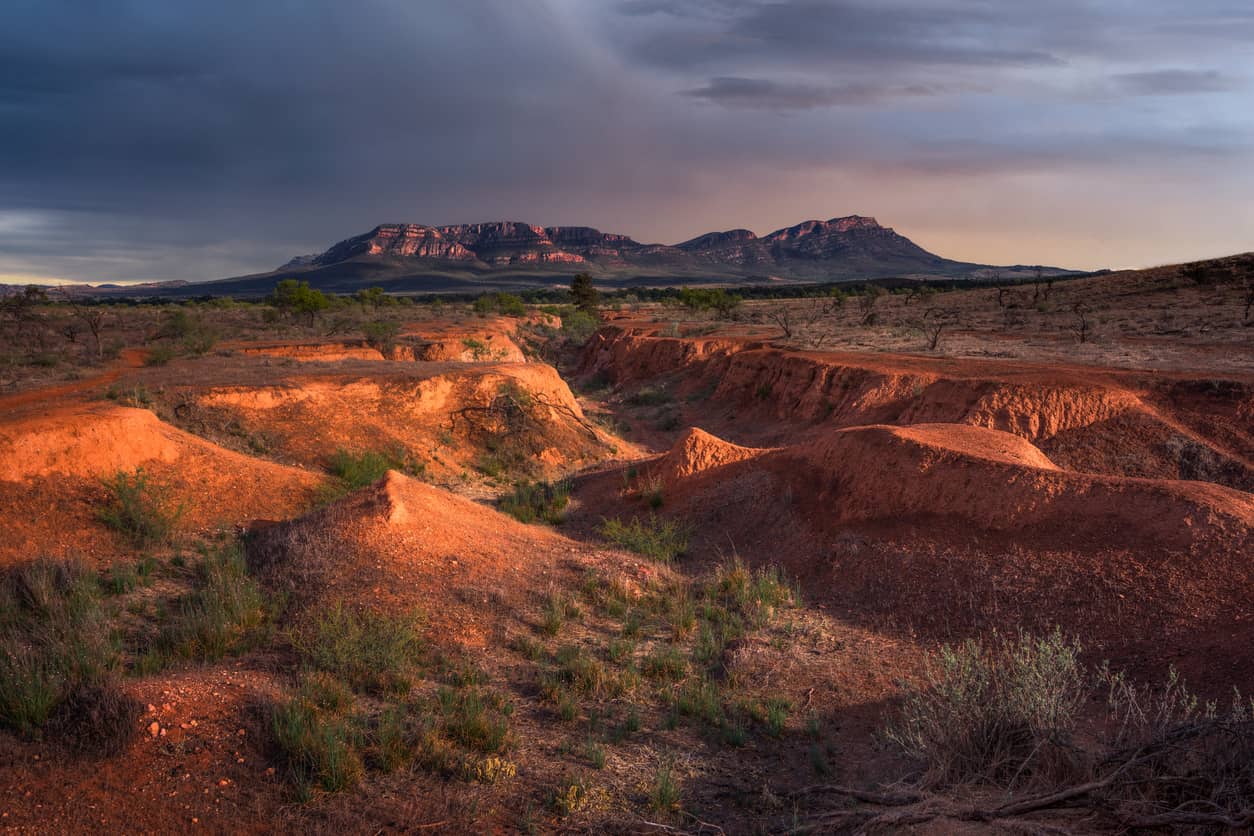 Other spiritual places in Australia to visit include Arnhem Land, Cave Hill and Rainbow Valley.
Have any of these sacred sites awoken the travel bug inside you? Have any of them called out to you as locations to find peace, tranquility, clarity and a sense of calm in what can be a troubled world? Among the chaos, there is spirituality and light, and whether you travel to America, Canada, Australia or New Zealand, we here at Psychic Sofa are certain that you will find what you are looking for. And for a little spiritual guidance closer to home, why not speak to one of our trusted psychics here at Psychic Sofa today? Our telephone psychic readings are among the best out there, and to have one for yourself, please call on 09057897752 (calls cost 80p per minute plus your network access charge) or on 01618640152. Wherever you decide to go, go with love and light.
Comments
No comments have been made yet
Create a Psychic Sofa account today!
Join the Psychic Sofa Community Today and get access to:
Get notified by (FREE) SMS text when a reader becomes available!
Latest offers and members only exclusives
Add favourite readers to your profile