How Virgo Season Affects the Zodiac Signs
The mutable earth sign of Virgo is here to help us find excitement in the mundane, make practical decisions, and find clarity in our intentions.
The sixth sign of the Zodiac, Virgo is ruled by Mercury - the planet of communication - and is also associated with routine and wellbeing. It is one of the mutable astrological signs, alongside Sagittarius, Pisces and Gemini, which are all known for their ability to adapt, be flexible, and be resourceful.
The earth sign is represented by a Maiden, the goddess of wheat and agriculture, which personifies Virgo's practical approach to life and wellbeing. Though this will inevitably encourage you to better yourself physically and mentally, this year's Virgo season also occurs at the same time as Mercury in retrograde, which can cause some problems!
In this blog, our experienced psychic readers will answer the burning questions - 'when is Virgo season?', 'when does Virgo season start?', and 'what does Virgo season mean for each Zodiac sign?'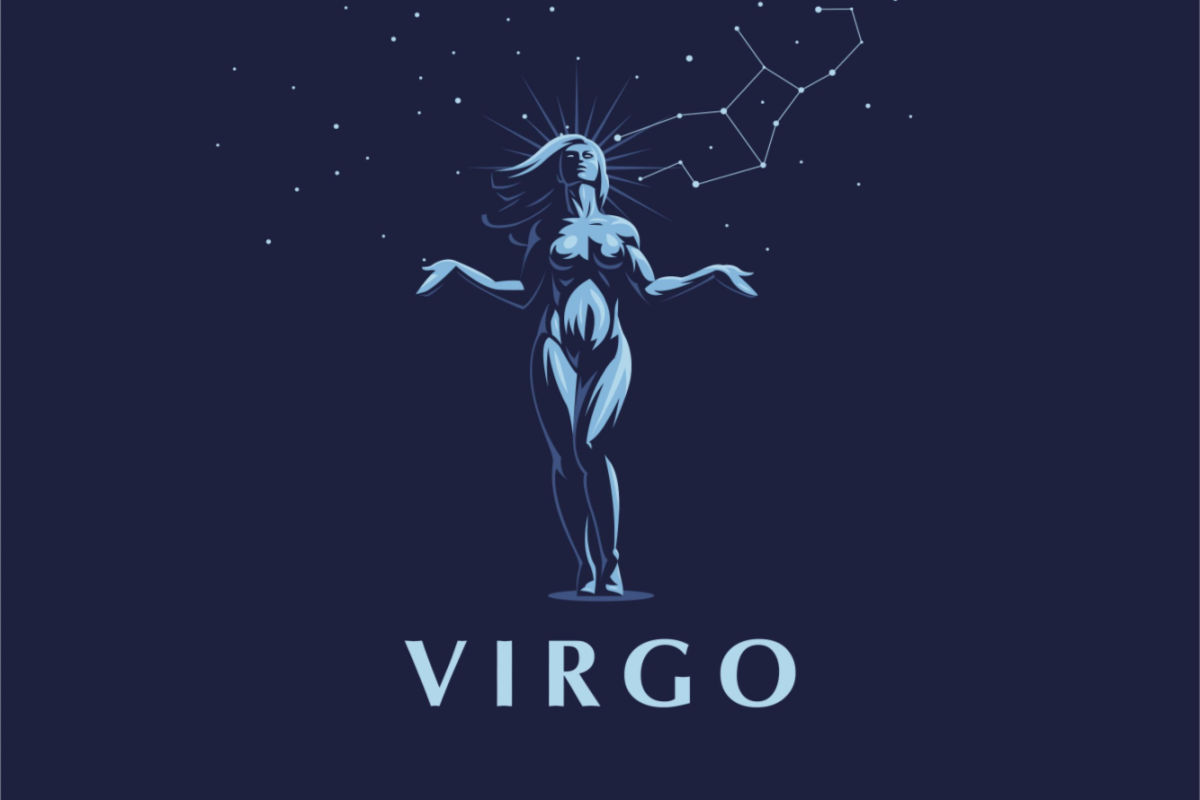 When does Virgo season start?
If you are wondering 'when is Virgo season?', it starts on August 23rd and runs through to September 22nd. This is the detail-focussed mutable earth sign's moment, and we are merely here to revel in the benefits that it brings.
So, without further ado, let us take a look at what the Virgo season dates have in store for the star signs. Though this list only covers your sun sign, make sure to check out your rising signs too, or get a detailed personal telephone psychic reading from Psychic Sofa for more detail.
How does Virgo season affect each Zodiac sign?
Aries (March 21 - April 19)
For fiery Ariens, Virgo season brings more introspection. This makes it the perfect time to turn your focus on refining your day-to-day life and even implementing a new wellness routine. The sun will also be in the seventh house of partnership, making the next month of summer the ideal time to address recurring issues with your peers.
Taurus (April 20 - May 20)
Taureans will have a flirtatious boost during Virgo season - your astrological vibe will generally be more charming with both romantic interests and friends alike, oozing confidence, creative moments, and a carefree attitude. Your most powerful moment towards pure bliss will be experienced around the New Moon.
Gemini (May 21 - June 20)
With the sun in the fourth house of home life, Geminis will have more earthy energy and vibes throughout Virgo season, being drawn towards loved ones, taking a step back, and nesting.
Cancer (June 21 - July 22)
Cancerians are ruled by the moon, so the lunar cycle during Virgo season dates are particularly important here. With the full moon in the ninth house of adventure on September 10th, and Virgo moving into the third house of communication, Cancerians will be spurred to gain their energy through intellectual stimulation.
Leo (July 23 - August 22)
Similarly, Leo is ruled by the sun, so the solar cycle throughout the Virgo season dates takes precedence here. The sun will be in the second house of income, increasing the focus on making money. Don't wait for a sign - go for that promotion - especially on August 27th.
Virgo (August 23 - September 22)
Happy birthday Virgos! Your sun will be in the first house of self, bringing with it dramatic, fortune-filled vibes, and a renewed approach to life. Mental energy will be put into all aspects of life - expect huge aspirations and powerful intentions, inspiring you for at least a couple of months to come.
Libra (September 23 - October 22)
For Libra, the sun will be in the twelfth house of spirituality and dreams. Instead of aimlessly daydreaming, this might be the perfect time to start up meditation or another mindfulness activity. During its retrograde cycle, Mercury will move into Libra on August 25th, encouraging you to open up a little more to those around you.
Scorpio (October 23 - November 21)
Scorpio will have a more social time during Virgo season, thanks to the sun being in the eleventh house of friendship. This flow and synchronicity will be emphasised on August 23rd, when Mercury will fall into the same zone, creating a harmonious angle of support (or trine) with co-ruler Pluto in the third house of communication.
Sagittarius (November 22 - December 21)
With Cancer and Leo star sign seasons, this may have felt like a chaos-filled few months for Sagittarians. However, as the sun moves into the tenth house of careers, you will feel more pragmatic energy. On August 27th, thanks to the new moon, you will have renewed clarity. Coupled with your desire to be recognised and appreciated, you will be enthused to make power moves towards your goal.
Capricorn (December 22 - January 19)
For Capricorns, Virgo season is time to take a leap of faith, as the sun moves into the ninth house of travel, adventure, and further learning. However, Mercury in retrograde can cause some issues to arise, so make sure you address these issues before heading off on your trip. The best way to avoid this is to start ticking off your bucket list ideas from September 23rd onwards.
Aquarius (January 20 - February 18)
Leo and Cancer seasons have been Aquarians annual time for self-reflection, whereas Virgo season is for figuring out how you can be comfortable with intimacy and emotional vulnerability. This is especially the case on August 28th, where you might feel the need to cement your commitment to a romantic partner, colleague, or project.
Pisces (February 19 - March 20)
The sun will arrive into the seventh house of partnership, encouraging Pisceans to work on their one-to-one relationships and trust in their compatibility as partners. Beware of Mercury in retrograde, though, as, when it moves through the eighth house, this can bring with it challenging conversations. However challenging they may be, this will ultimately serve to improve your relationships, so don't run away from the discomfort.
Now you know when Virgo season is, what's next?
Next up is the air sign Libra, the only astrological sign represented by an inanimate object - a set of scales.
Wondering what the Virgo season dates mean for you personally, in more detail? Get a personal telephone psychic reading today from Psychic Sofa to see what might be in store for you throughout Virgo season and beyond.
Comments
No comments have been made yet
Create a Psychic Sofa account today!
Join the Psychic Sofa Community Today and get access to:
Get notified by (FREE) SMS text when a reader becomes available!
Latest offers and members only exclusives
Add favourite readers to your profile