Leo Season: What to Expect
Ruled by the sun and represented by a lion, Leo season brings bundles of confidence and star power.
Why is Leo season really here if not to bring with it days of summer wind, a cosmic summer glow-up, and an indisputable fiery energy? The heightened solar energy means it is party season, so embrace the big diva energy.
But when is Leo season, when does Leo season start, and what might Leo season mean for you?
Let's take a look.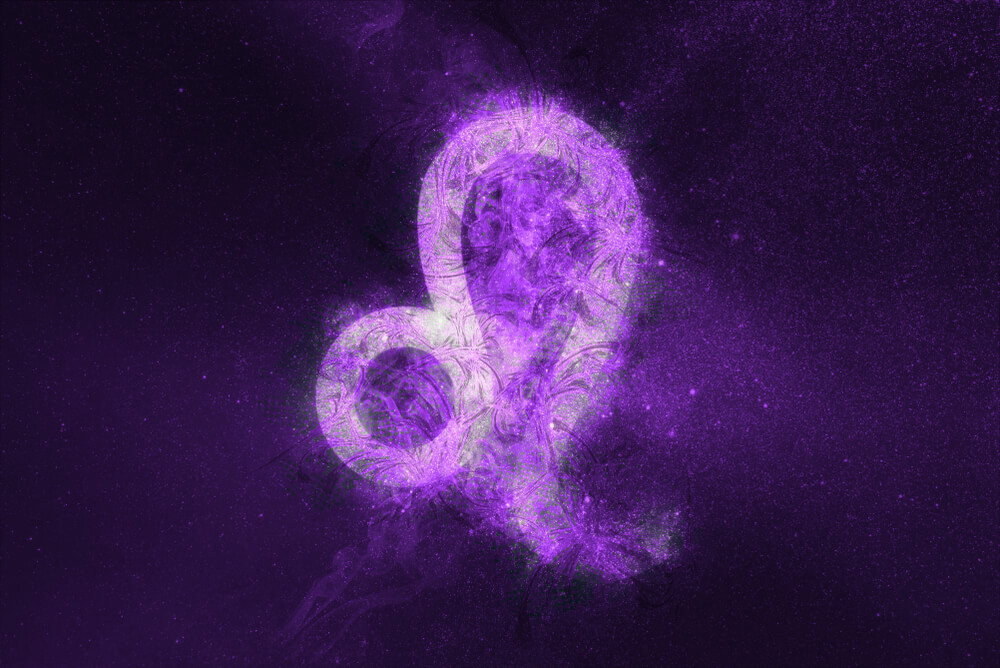 When does Leo season start?
If you are wondering 'when is Leo season?', it runs from July 23rd to August 22nd, when the sun is at its strongest.
As Leo is such a confident sign with bold energy, the other Astrological signs will have serious hot girl (or boy, or person for that matter) summer vibes - confidence levels will go through the roof to feel more fiery, fearless, and self-confident.
However, this can manifest as brash confidence or seem egotistical, especially as the communication planet, Mercury, appears in Leo. This is not necessarily a bad thing, though - especially when you have the strong pessimistic and emotional energy of the water signs (yes, we are looking at you Cancerian vibes!) - but be careful to not come across as jealous or big headed.
But, how might this affect you on a more personal level?
Let's take a look at how Leo energy can affect you, according to your star sign. This being said, we will only focus on sun signs today. For a more accurate and detailed insight into what Leo season might look like for you, get in touch with Psychic Sofa today for a one-on-one psychic reading.
How might Leo season affect you, according to your Zodiac sign?
Fiery Leo season always hits in the heart of summer, bringing the party and exuberant vibes with it!
Let's see how your astrological sign will fare.
Aries (March 21 - April 19)
From the moment you wake up in the morning to when you fall asleep, Ariens will have a boost of energy.
You may have a sense or desire to do whatever it takes to beat a project, making it an auspicious month career wise. Not only that, but you will have an increase in dramatic communication, leading to a more steamy love life.
Taurus (April 20 - May 20)
For Taureans, pay attention to vibes directing you to get back in touch with your roots.
Home and family will be a priority for you during Leo season - it will also be a creative time for you, too. This makes it the perfect time to take this combined power and renovate your space, making it more relaxing for you to enjoy the comforts of summer.
Gemini (May 21 - June 20)
Those with the air sign Gemini will feel themselves setting boundaries on screen time, instead heading out for a good time.
Leo season is the character season for you - it will make you a lot more sociable. Communication with friends will be full of flirtatious and joking cosmic vibes.
Cancer (June 21 - July 22)
For Cancerians, you will feel a boost in your communication sector and communication style, meaning you not only want to do more but also want to shout about it from the rooftops - after all, you deserve it!
You will feel confidence and clarity in your goals and self-worth, allowing you to comfortably settle into a routine.
Leo (July 23 - August 22)
Happy birthday Leos! Leo season is all about making power moves, be it with your relationships, career path, or dedication to projects.
Your confidence and communicative powers will be recharged, ready for you to build a wider community with your fiery and fun energies.
Just remember to always put your authentic, distinct vibe forward.
Virgo (August 23 - September 22)
Cancer season might have brought about mood swings for Virgos, but Leo season brings a calm energy and balanced vibes.
This is your prime time to look after yourself rather than others - practice self care, or maybe take up meditation or a spiritual routine. Feel confident in your choices and trust your intuition, revelling in the inner peace it brings.
Libra (September 23 - October 22)
Libras will have a clear vision in Leo season and will carry out their projects with determination and no distractions. Completion may feel like a sign that you should splash out on some bougie purchases, but try to limit spending to mindful things only.
Scorpio (October 23 - November 21)
For Scorpios, Leo season is a good time to revisit past dreams and projects, and set new goals. This might be your most successful of all the Astrological seasons - it's your time to shine!
With confidence and determination, you will see long-term growth and rewards for your successes, especially in your career.
Sagittarius (November 22 - December 21)
Sagittarians should embrace their innate creative spark, natural independence, and philosophical thoughts this Leo season. It is also a good time to be adventurous.
Take up a new hobby or new interest, immerse yourself in artistic projects, and help yourself to become more well-rounded as a person.
Capricorn (December 22 - January 19)
For Capricorns, you will almost certainly catch feelings this Leo season, even if it is unexpected. Your focus will be on making sure your relationships are secure, prompting an extra level of commitment and generosity.
However, this doesn't mean your love life will be any less erotic - the spark you can get from intimacy in a committed relationship can be just as exciting as a whirlwind romance.
Aquarius (January 20 - February 18)
Aquarian energy will be emboldened by the desire to make new connections, especially when it comes to romantic relationships. That being said, platonic relationships will also be strengthened, and there will be room to make new friendships too.
Don't be afraid to make bold moves - they might just pay off.
Pisces (February 19 - March 20)
For Piceans, Leo season is the season of good luck! Whether this means you get to travel or complete those projects you were putting off - just go for it.
It is also a good time to put yourself first and practise some physical and mental self-care.
After Leo season, what's next?
After Leo season, we move towards the earth sign of Virgo.
For a more detailed idea of what Leo season looks like for you, or even what Virgo season might bring to your future life, get a personal psychic reading from Psychic Sofa.
Comments
No comments have been made yet
Create a Psychic Sofa account today!
Join the Psychic Sofa Community Today and get access to:
Get notified by (FREE) SMS text when a reader becomes available!
Latest offers and members only exclusives
Add favourite readers to your profile