New Year's Resolution Ideas Based on Your Star Sign?
Still a little undecided about what to set as your new year's resolution? Let's take a glimpse into what 2023 has in store for your zodiac sign.
So, you're passionate about star signs and eager to make a new year's resolution that you can stick to in the new year? If you're unsure of what resolutions to undertake, you should look to your star sign for inspiration. In this guide, we've laid out a new year's resolution for each star sign to help you out.
For multiple reasons, it's always good to have something to strive for in the new year. We hope our ideas can help. Why not get in touch with Psychic Sofa and one of our incredible telephone psychics for a personal reading today?
What's So Magical About the New Year?
Celebrating the New Year is something humanity has done for centuries. It's a monumental celebration of a new year in time and a fresh start for many. The start of a new year allows us to leave the negativity behind and move forward.
New Year's resolutions are said to have originated with the Babylonians who made commitments to the gods in the hopes that they would win good favour in the new year. New Year acts as a blank slate and an opportunity to correct things in your everyday life.
For more in-depth knowledge about your life based on your star signs, consider our free daily horoscopes today.
Aries: Get Fit and Achieve Your Dream Body
One of the most common New Year's resolutions each year is getting into good shape - with gym memberships going through the roof every January.
An Aries is motivated, passionate and high energy, which is why we think achieving your dream body is a new year's resolution perfect for individuals with this zodiac sign.
With the determination and courage Aries individuals have, we're sure it is an achievable goal. Explore more about what your star sign means with our astrology services.
Taurus: Make New Friends and Build Relationships
Taureans have the fortitude to make a fresh start and persevere until they are surrounded by success and fulfilment. You take pleasure in building stability in relationships as well as accumulating new items and riches.
Taurus individuals should expect to be more sociable in 2023 by forming new friendships.
Gemini: Rest Your Body and Focus on Yourself
While you might think a new year's resolution should involve being productive, we think Gemini individuals should improve their well-being by resting more and focusing on their health.
Geminis tend to have accomplished a lot, but too much activity and achievement can lead to tiredness and exhaustion which means rest is completely necessary.
We're not saying to drop your favourite hobbies, but just enjoy the finer things in life more and don't feel guilty when resting. You could even rest your mind through meditation.
Cancer: Financial Stability
If your star sign is cancer, we think a financial goal is a fantastic idea. Your sign's greatest need is security and stability, and money plays a huge role in that. So why not make it your new year's resolution to repair your finances and achieve financial security?
Peace of mind will be easily guaranteed when you have financial stability, which can lead to a happier life.
Leo: Learn a New Language
This year, it's all about exploring and learning for Leos - and what better thing to learn than a new language? Leos are very sociable people and tend to get on well with others - including people from around the world, should they speak the same language.
As confident, big-hearted and generous members of astrology, Leos can have quality time with all people.
Virgo: Meditation for the Mind
When planning new year's resolution ideas, Virgos should consider meditation for their minds. Virgos are humble and self-effacing - they are also known to overthink - that's why meditation is key for this member of the astrology circle.
Since Virgos are patient, we're sure you will cope with meditating daily, which might seem tedious at first but will inevitably be worth it.
Libra: Find a Work/Life Balance
Libras are renowned for being charming, well-balanced and very outgoing people. This year, you should aim to get out of your comfort zone and also find a good work/life balance to improve your mental health and well-being. A great work/life balance should be part of your long-term goals.
Scorpio: Have More Fun
Scorpios are brave, determined and honest. You can become more committed to the things that bring you joy. With honesty and effort, you can even explore your artistic side more this year. The best new year's resolution for Scorpios is to have more fun and do things that make you happy.
Sagittarius: Learn to Cook
If you are a Sagittarius, you will mostly be associated with health, freedom and fun. Cooking is extremely fun and great for your mental and physical health, depending on what you learn to cook, of course. Cooking is one of the most important life skills and is perfect for goal treatment. This is an ambitious resolution you will love.
Capricorn: Self-Care and Self-Love
As disciplined and responsible people, Capricorns are brilliant when it comes to helping others in various situations. That said, it's time to show yourself some extra care and love by prioritising self-care. This could be through skincare routines, having quiet, positive self-talk or reflecting on your mental health.
Aquarius: Read and Write More
Aquarius individuals should definitely look to read and write more in 2023. Reading is an attention-focusing task great for enjoyment treatment. An individual's self-acknowledged goals should help them in various life situations and both writing and reading do that.
Pisces: Take up Yoga
If your star sign is Pisces, yoga is perfect for you. With great focus, yoga can help with blood pressure and blood flow, allowing you to lead a healthier lifestyle.
Pisces people should aim to transform themselves this year - and yoga is the best way to transform your lifestyle and well-being.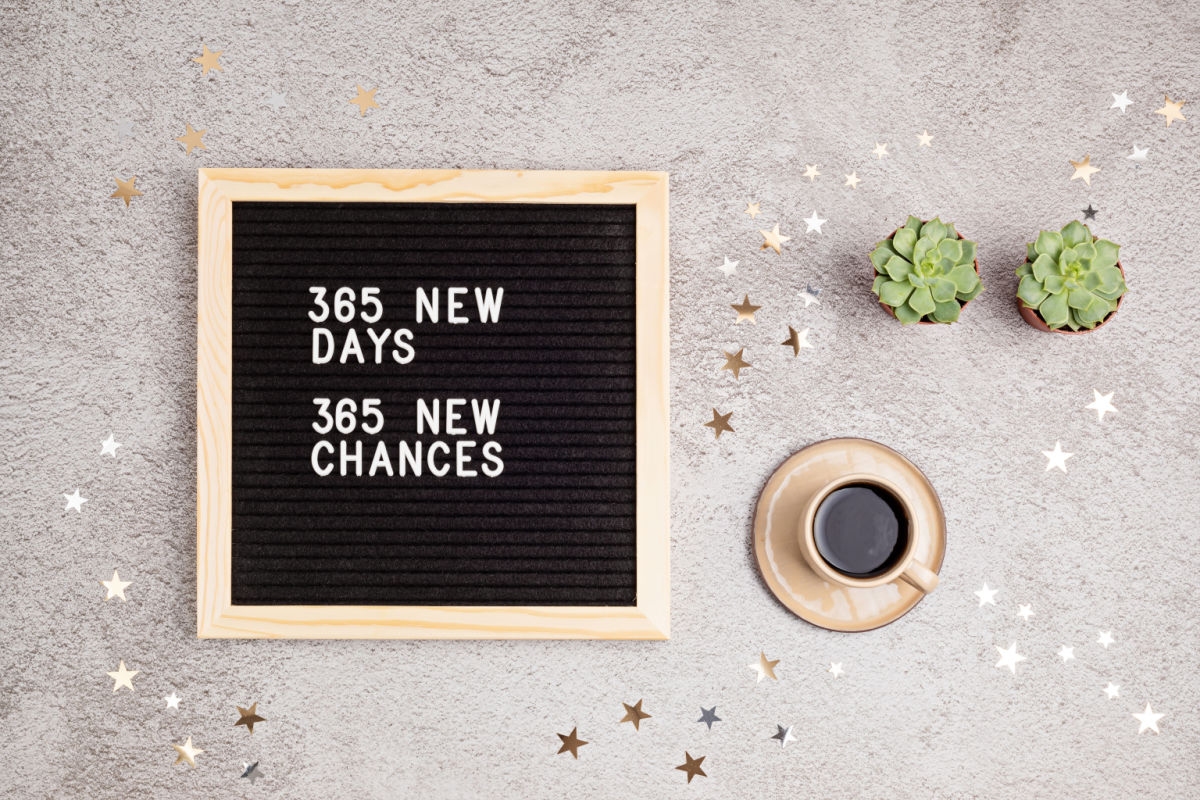 Psychic Sofa Has the New Year's Resolution You Need
Still struggling to plot a new year's resolution? Psychic Sofa can help! Explore our website and speak to one of our in-house psychics for insights on love, life and what the future holds for you.
For more information, get in touch with us today and discover our impressive readers - we would love to help you.
Comments
No comments have been made yet
Create a Psychic Sofa account today!
Join the Psychic Sofa Community Today and get access to:
Get notified by (FREE) SMS text when a reader becomes available!
Latest offers and members only exclusives
Add favourite readers to your profile