What Does Libra Season Mean?
Libra season is all about finding balance in our daily lives, and throughout the chaotic energies of Mercury in retrograde.
Libra is the seventh sign of the Zodiac, represented by a set of scales, and is the cardinal sign of the air signs. With its signature colours of pink and blue mirroring the colourful skies we get at this time of year, and its glyph ♎︎ representing the setting sun, Libra season truly signals the beginning of Autumn.
Wondering 'when is Libra season', 'when does Libra season start', or 'what might Libra season have in store for me'? You're in the right place - our expert psychic readers are here to help.
And, if you want an even more detailed idea of what this season has to offer, get a personal telephone psychic reading from Psychic Sofa today.
When does Libra season start?
If you are wondering, 'when is Libra season?', this season starts on 23rd September and runs until 22nd October. Libra is ruled by Venus, the planet of beauty, which makes this a balance-seeking, beauty-loving sign.
Due to this, each star sign will likely look for a natural sense of balance and a sense of truth in everything they do in their daily lives.
However, in addition to looking at the Sun being in Libra, this season also coincides with Mercury in retrograde. As Mercury is the planet of communication, its backtracking across the chart can cause potential issues.
Wondering how the Sun in Libra and Mercury in retrograde will affect your star sign during Libra season? Let's take a look.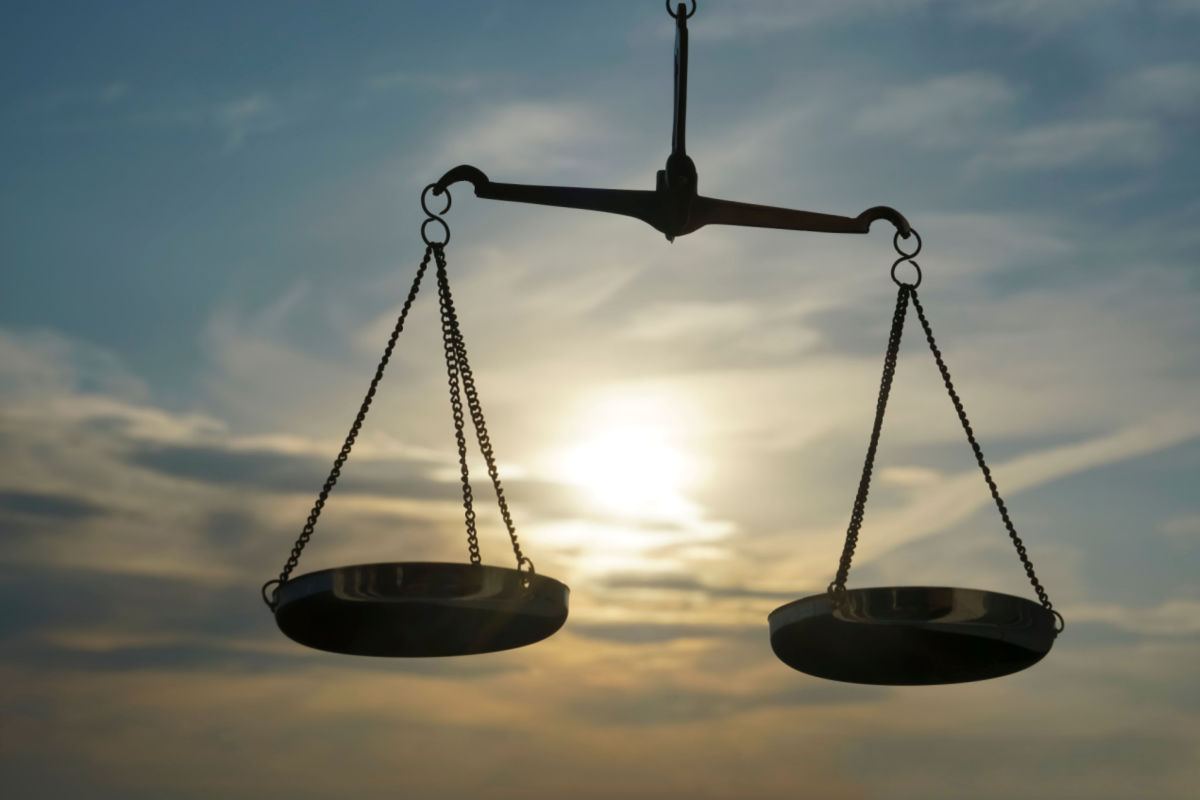 How does Libra season affect the astrological signs, according to each Zodiac sign?
Aries (March 21 - April 19)
With Mercury still in retrograde, Ariens will see the planet move into the seventh house of relationships. Due to this, you will have renewed focus on partnerships in your life - both romantic and professional.
Your ruling planet of Mars, the planet of action, will also support you in continuing your passion for health, wellness, and spiritual routine that you found in Virgo season.
Taurus (April 20 - May 20)
Moving backwards into the sixth house of health, Taureans might suffer from a lack of energy, feeling run down, or even ill health. Thus, it is important to look after yourself during this time.
Retreating even further, Mercury then moves into the fifth house of pleasure. During this time, you will find renewed awareness and enjoyment of all the pleasures of life - but try to strike a mindful and healthy balance.
Gemini (May 21 - June 20)
For fellow air sign Gemini, last season will have brought out your inner homebody vibes. With Mercury retrograding into the fourth house of home, this will inevitably continue through Libra season, except with a focus on the material home itself.
As Libra and Gemini are compatible in many ways, Libra season will allow Geminis to really shine and hit their peak creativity. Whilst creative juices are flowing, this is the perfect time to start any passion projects you previously relegated to the back burner.
Cancer (June 21 - July 22)
Virgo season encouraged Cancers to create more social connections - and Libra season is the time to nurture these new links. However, as Mercury reverses into the third house of communication, there is the possibility of miscommunication. Take time to reevaluate a conversation before reacting.
For Cancers, it is also important to remember that home is not necessarily a place, but where the heart is! So, make time in your life to relax with your loved ones.
Leo (July 23 - August 22)
In Libra season, money really matters for Leos, as Mercury rewinds into the second house of finances. Focus on bringing balance to your finances, rather than going for gold. Thankfully, all that forward planning in Virgo season will help with this.
In addition to this, Leos will see an increase in their social activity - you might be super popular. However, there is the potential for miscommunication in conversation - just don't be afraid to take advice and opinions onboard.
Virgo (August 23 - September 22)
Virgo's ruling planet of Mercury will travel through the first house of self. During this time, pay careful attention that you don't take things too personally!
After your birthday month, you might also have to deal with monetary matters. Try to regain balance in your finances, such as by paying bills on time, for example.
Libra (September 23 - October 22)
Happy birthday Libras - you're the centre of attention! Libras are known for being community-oriented people, but don't forget to look after yourself in this time.
This season is all about your spiritual journey, as Mercury moves backwards through the twelfth house of spirituality. Pay attention to your dreams - they might be trying to tell you something.
Scorpio (October 23 - November 21)
Scorpio is co-ruled by Pluto, the planet of power. However, during Libra season you might like to hibernate from the world, taking time to introspect and reconnect with yourself.
As Mercury retrocedes through the eleventh house of community, however, remember to reach out to your friends and family.
Sagittarius (November 22 - December 21)
Mercury will withdraw through the tenth house of career for Saggitarians in Libra season. This may cause potential issues in these aspects of life - but by overcoming these problems, you will learn valuable lessons.
Libra season is also a time of connection for Saggitarians. Perhaps there is someone you want to reconnect or reconcile with? Now is the time to reach out.
Capricorn (December 22 - January 19)
Though Capricorns are ruled by Saturn, the planet of boundaries, and are thus pretty level-headed, as Mercury recedes through the ninth house of philosophy, this may cause Capricorns to ponder existential questions. Remember to keep calm and logical throughout this time.
Aquarius (January 20 - February 18)
Aquarians will be encouraged to broaden their horizons, both with a sense of wanderlust and through challenging relationships. However, remember that these situations can be truly enlightening - focus on communication in order to avoid misunderstandings.
Pisces (February 19 - March 20)
For Piceans, Mercury will move backwards through the seventh house of relationships, and the air element will traverse the love sector. Thus, pay extra time and attention to romantic relationships. Don't shy away from emotional and physical intimacy - honesty and transparency is key.
After Libra season, what's next?
After Libra season, it's time for Scorpio season. If you are wondering what Libra season might look like for you in more detail, or you're looking forward towards Scorpio season and the other astrological seasons, why not get a personal telephone psychic reading from Psychic Sofa?
Comments
No comments have been made yet
Create a Psychic Sofa account today!
Join the Psychic Sofa Community Today and get access to:
Get notified by (FREE) SMS text when a reader becomes available!
Latest offers and members only exclusives
Add favourite readers to your profile