Telephone Psychic Readings vs Face To Face Readings
With there being much debate around the benefits of telephone psychic readings in comparison to face-to-face readings, we thought it would be a good idea to look at both, so that you can make an informed decision for yourself.
From offering insight into your life, through to helping pave the way for a brighter future, there are so many great things that a psychic reading can provide. More than just boosting your confidence, these invaluable sessions can take you to new heights. With there being much debate around the benefits of telephone psychic readings in comparison to face-to-face readings, we thought it would be a good idea to look at both, so that you can make an informed decision for yourself. There are merits to each, but ultimately, so long as you can trust the spiritual wisdom of your psychic, then that's all that matters.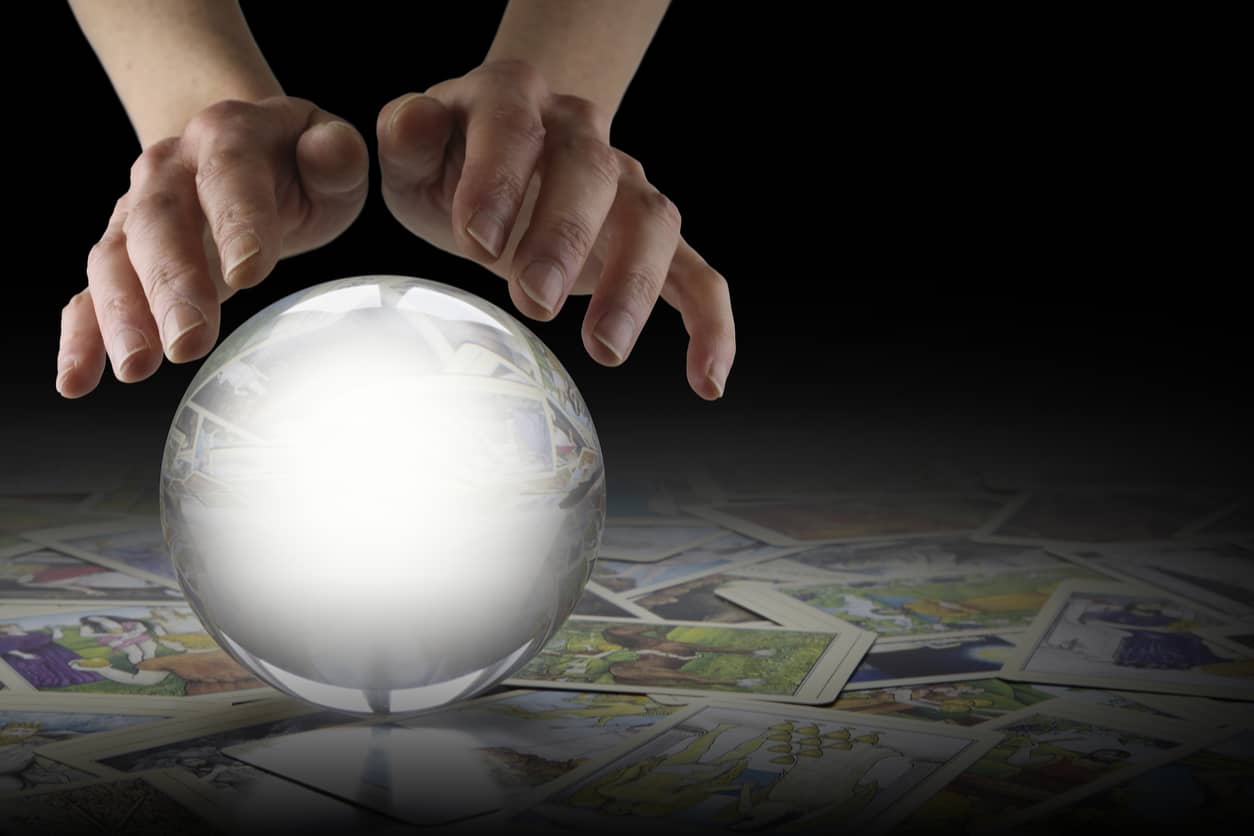 What Are Telephone Psychic Readings, & Their Benefits?
Telephone psychic readings may seem a strange concept, especially when it comes to picking up on a client's aura, and truly engaging with their spiritual needs. But in actuality, a psychic phone reading can offer clearer insight, greater understanding and the opportunity to learn more about yourself, from the comfort of your own home, or location that has spiritual meaning to you. Very useful for those who are homebound, living with an illness, or much prefer home comforts, telephone psychic readings ensure you can access professional readers, and enjoy a quality reading experience that you can learn from, and action. There are also further benefits:
The psychic reader can't cheat: During a face-to-face reading, a psychic may pick up on your body language, facial expression, tone or even what you're wearing and draw conclusions from them, rather than from spiritual guidance from above. This could cloud their judgement, meaning they provide you with incorrect information that influences the decisions you make. With a phone psychic reading, there's no way for a psychic reader to pick up on this, instead, using their intuition and insight to give you the answers you seek, for a more enlightened path.

It's far more private: Especially when it comes to sensitive, personal and private matters, you may prefer to discuss these topics in anonymity, and not where there's worry that others are listening. You can freely express any feelings, thoughts, dreams and desires in a safe way, and be truthful and honest about your life. And this will allow your psychic reader to pick up on your truth, and give more authenticity to their responses.

Convenience: You don't need to travel anywhere for your reading. You don't even need to leave the home. If there's a reader you really connect with, you don't have to miss out on their spiritual guidance, just because they're located 200 miles away. What's more, if you have a busy schedule, then you don't have to worry about missing appointments or your busy life getting in the way. You can have a reading at a time that suits you.

You're in control: With a face-to-face reading, you tend to pay for a certain length of time, and should you decide to leave early, you may not get a refund. With a telephone reading, you can be charged by the minute, making the call as short or as long as you'd like, without losing any money in the process. You know how frustrating it can be, firstly discussing a fascinating life topic, and then, having to leave due to the psychic's next face-to-face meeting. That's not a problem with a call, as you can extend it, leave it if you feel it's not working for you, or shorten it if something else crops up. It's such good value for money, and ensures you feel you're being listened to, advised appropriately, and not as if you're being rushed out the door.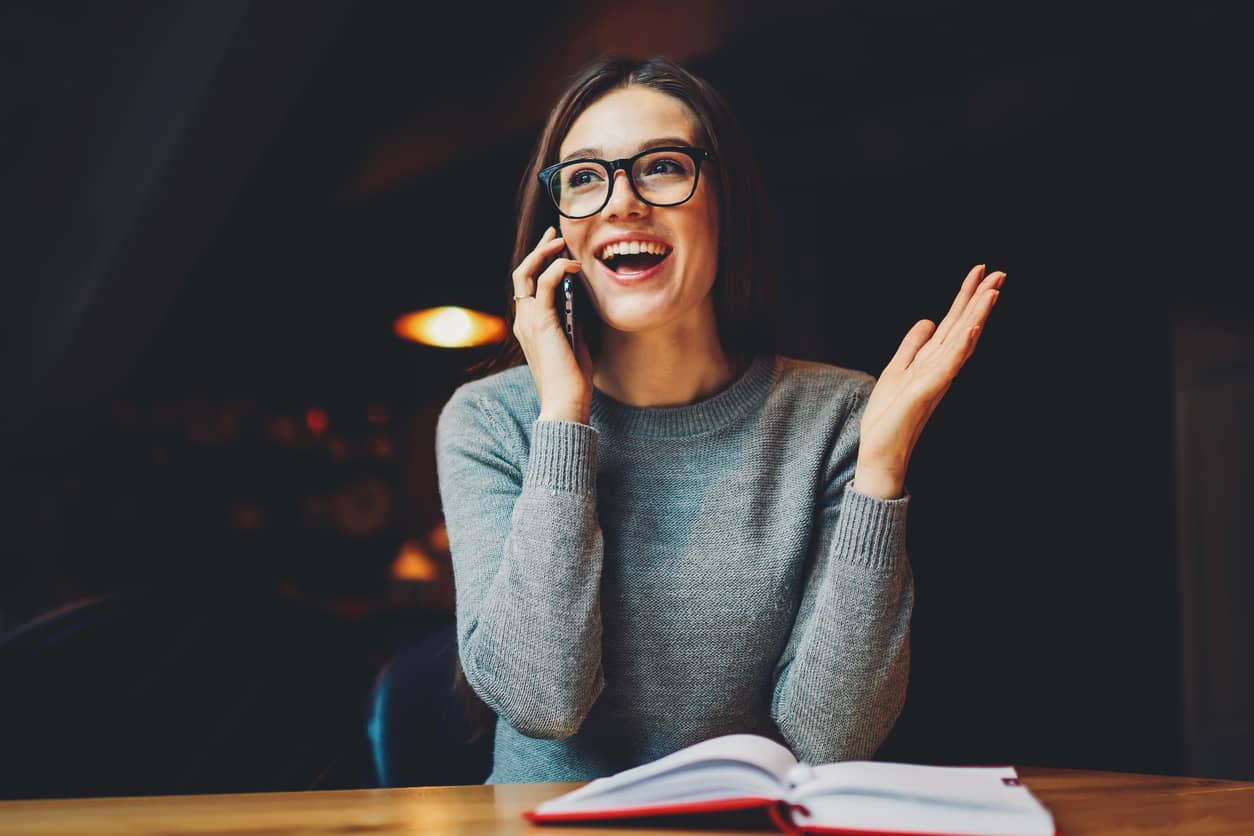 How Do Face-To-Face Readings Differ?
For starters, the environment is different, which can be both a positive, and a negative. From the positive side, being able to connect with someone in person can make revealing your deepest secrets far easier, but for others, this can be a nerve-racking experience. Will you be able to handle the information provided? Will any concern or stress hinder your ability to be real and honest? Nervousness can greatly impact your energy field, and affect your reading's quality. Because a telephone reading can happen in a location you feel safe and comfortable in, this can actually help to calm your nerves, and make the psychic reading far more useful, and beneficial.
And what about COVID-19 restrictions? Even the most cleanliness-conscious psychics can't control how often their clients take lateral flow tests, and check their health. And though we'd like to believe that every single person is taking the necessary precautions, we all know that, unfortunately, that isn't the case. At home however, you can ensure that your home is clean, you know where everyone has been, and you don't need to worry about being in contact with someone who may have caught coronavirus either.
Lastly, because a phone reading is usually a far more relaxed experience, the psychic ability to tune into your needs will become far easier for a reader, enhancing the psychic connection, and resulting in a more accurate reading as they get to know you.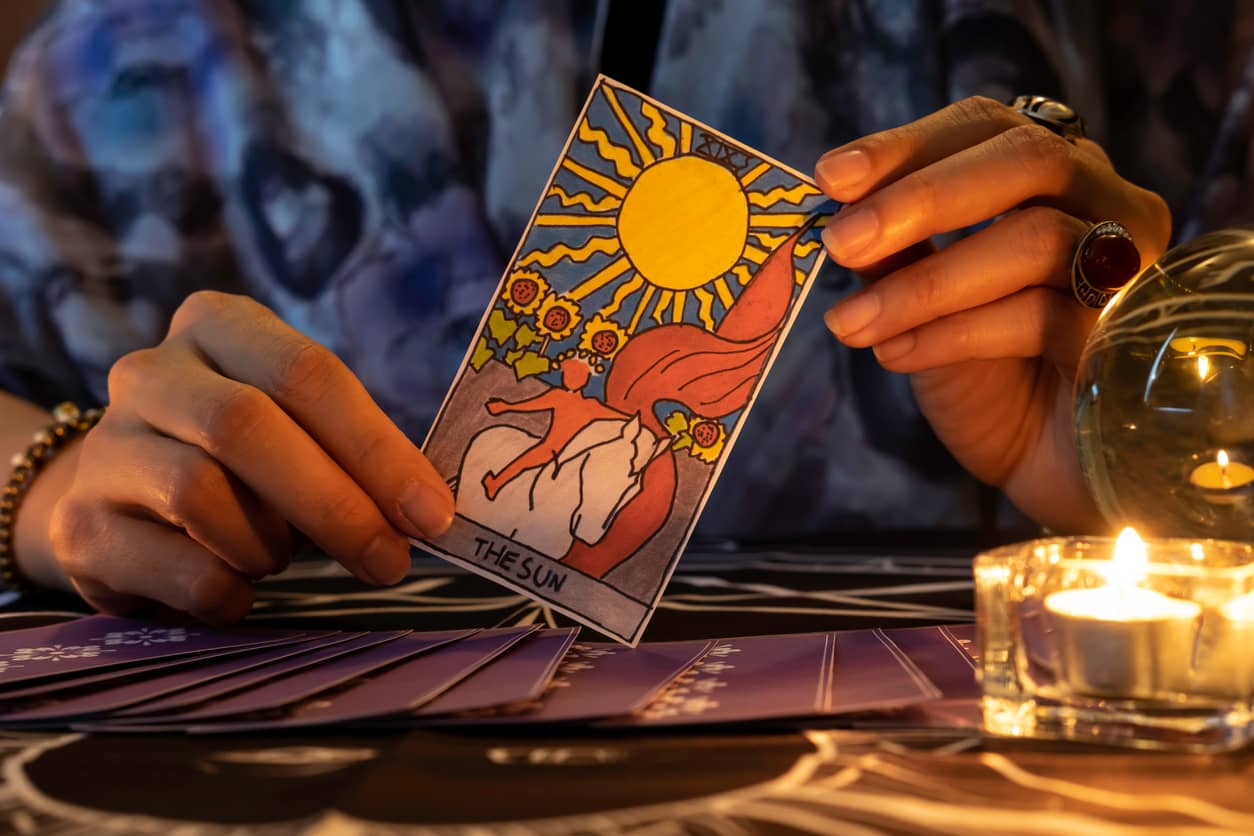 Why Choose Psychic Sofa For Your Spiritual Readings
If you've been considering a psychic reading, then there are lots of great reasons to choose Psychic Sofa for that very purpose, including:
We have a fantastic array of psychics - including everyone from mediums, clairvoyants and Tarot Card readers through to Angel Card readers, star sign readers and numerology readers. We want to provide you with great choice, and with the largest network of psychics in Europe at your fingertips, who are all vetted for quality and authenticity - that's certainly what you get with Psychic Sofa.

You can contact our readers through call, text or email. Our Wallet Bundle is a popular option, allowing you to store purchased minutes and utilise them whenever you have a psychic reading. Each bundle provides an extra 10% minutes free, and with a simple and stress-free top up service, we make getting spiritual guidance easy.

What's more, we provide exclusive rates for loyal clients, because we value your business, and know that you value ours. There's no such thing as too much spiritual guidance, and our psychic readers are here to help with everything from your love life, career and family matters through to finding clarity, peace and the ability to move on.
Psychic phone reading services offer clients the ability to connect with the spirit world, and find the truth they seek in all manner of topics. Though a face-to-face reading may have been the norm 10 years ago, times have changed, and so have the options. Phone readings offer many benefits, while not impacting the quality of insight provided. Therefore, we encourage you to have a reading online today with one of our psychics, and experience this for yourself. You can reach them on 09057897752 (calls cost 80p per minute plus your network access charge) or on 01618640152.
Comments
No comments have been made yet
Create a Psychic Sofa account today!
Get access to exclusive account features such as:
Psychic Sofa Wallet
10% extra free minutes
Online & phone top ups