The Power of Love in Lockdown
While it's been difficult for lots of us to keep that flame burning, February is one of the most romantic months of the year, as it's the time when St. Valentine blesses us!
As spring approaches again, many of us have been feeling the effects of the lockdown period for almost a year, and it has taken its toll on lots of people. While we all do what we can to make the best of things, we're all missing friends, family and loved ones, and have been for a while. However, throughout these uncertain times, we've seen so many people do amazing things and we've all made sacrifices to help keep the people we love as safe as we can.
Keeping the Spark Alive When You're Together All of the Time
While it's been difficult for lots of us to keep that flame burning, February is one of the most romantic months of the year, as it's the time when St. Valentine blesses us! Now is the time to share, speak and really listen to your partner, start making an effort and really showing your love together. While dinner and a movie are great places to start when it comes to thinking about ways to spend real quality time together, there are lots of other things you can try to stop things from feeling repetitive:
Don't just watch Netflix - try something that you need to actually do together to help you put your phone away and spend some hours with your lover. Board games, dancing, cooking together, learning a new skill together are all things that take all of your attention and let you share new experiences with your partner.

Share your hobbies! If one of you is into a certain band, listen to music together. Learn to play a video game with your partner or start crafting with them. While you don't want to share every element of your lives together, having a really good understanding of the things your lover is passionate about can make all the difference.

Make time for intimacy! Feeling loved, cared for, wanted and appreciated by your partner is a surefire way to make you feel good about yourself, and to make you want to share that together!

Write each other letters. Particularly if you're spending lockdown apart, writing letters can be a thoughtful way to get your feelings down, and everyone loves to get nice messages in the post!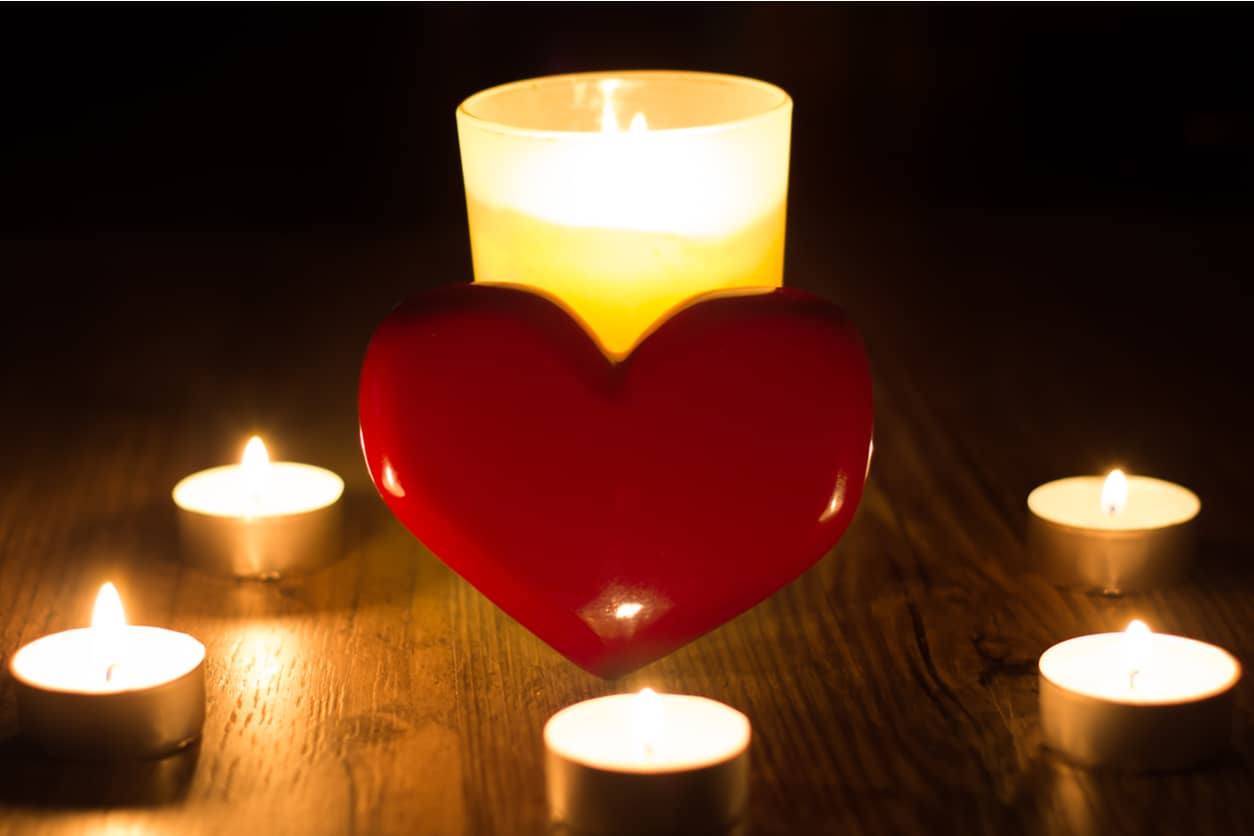 Dealing With Heartbreak on Your Own
The season of love is upon us, and as much as we'd like to think things will always go our way and we do all we can to help make our relationships last, sometimes it simply isn't possible. In fact, some studies show that in April, nearly a quarter of couples reported struggling, and almost 8% of couples have actually called it quits since the start of the first pandemic lockdown. Being together all the time isn't good for any healthy relationship, and being together 24/7 for weeks on end has put a strain on a lot of couples. However, for couples who choose to spend lockdown apart, the distance is just as difficult to overcome.
Normally, when a relationship ends, we can console and distract ourselves by keeping busy and spending time with loved ones, however today we're not able to do many of these things. Heartbreak in isolation is an incredibly difficult thing to cope with, and some people going through breakups in lockdown find that speaking to someone for a telephone psychic reading can be incredibly beneficial.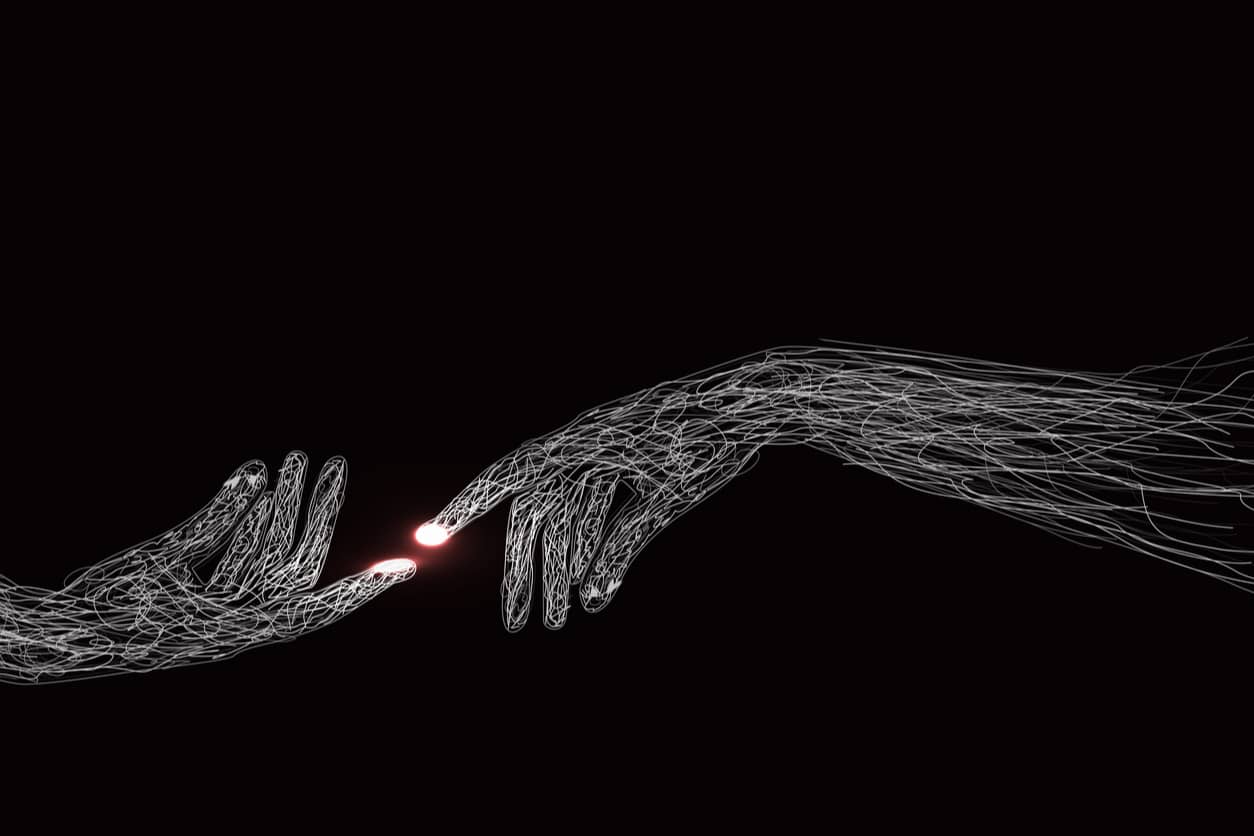 Can A Psychic Give You Love Advice?
Our experienced psychics and psychic readers can help you in lots of ways, including with psychic telephone love readings. No matter where your heart is currently, if you're happily single, looking for love, newly coupled up or in a long-term committed relationship, our readers can help you in lots of different ways. Particularly in this difficult time when things seem so different to how they always were before, having someone who can listen, understand and advise you on how to navigate this new romantic landscape can be such a wonderful thing to have on your side.
Psychic readers can help you in lots of different ways to make you feel good about your love life even in lockdown.
Give you insight about your current relationship, including how you and your partner interact with each other, your goals and the ways you communicate.

Teaching you about yourself, including learning about the things that are important to you in a partner and your goals and aspirations in life.

Helping you work through reasons past relationships haven't worked out including issues with emotional or physical infidelity.

They can help to offer a completely impartial view of your relationship, while still being able to understand the emotions you're feeling very deeply.

Giving you confidence in yourself and confidence in your decisions, so you have the strength to move forward.

Reflecting on a past relationship and understanding how and why things worked out the way they did, helping you to be aware of these issues going forward.

Point out new possibilities, whether it's ways you can improve your relationship, where to meet new people or how to find love in places you might have ruled out!
To learn more about psychic love readings and how they can help you and your relationships in lockdown, don't hesitate to give our trusted psychic readers a call on 09057897752 (calls cost 80p per minute plus your network access charge) or 01618640152.
The Importance of Non-Romantic Love
If lockdown has taught us anything, it's just how many people we do truly care about and miss when we can't see them. As well as focusing on your romantic partners, making time to spend with friends and family (even if it's just virtually for now!), is so important to help improve your overall mood and well being. Even though St. Valentine is the patron saint of engaged couples and happy marriages, celebrating with your friends and family can be a great way to spend this month of love too!
At Psychic Sofa, our online psychic readings are available day and night if you need to speak to someone about you, your relationship, or something completely different! Our many experienced psychic readers can help you no matter what your relationship status is, and to show you the power of love in lockdown!
Comments
No comments have been made yet
Create a Psychic Sofa account today!
Get access to exclusive account features such as:
Psychic Sofa Wallet
10% extra free minutes
Online & phone top ups