What The Stars Have In Store For The New Year
With the year now coming to a close, it's time to start thinking about what the new year may have in store for us all, with the hope that the coming year is significantly better than the last.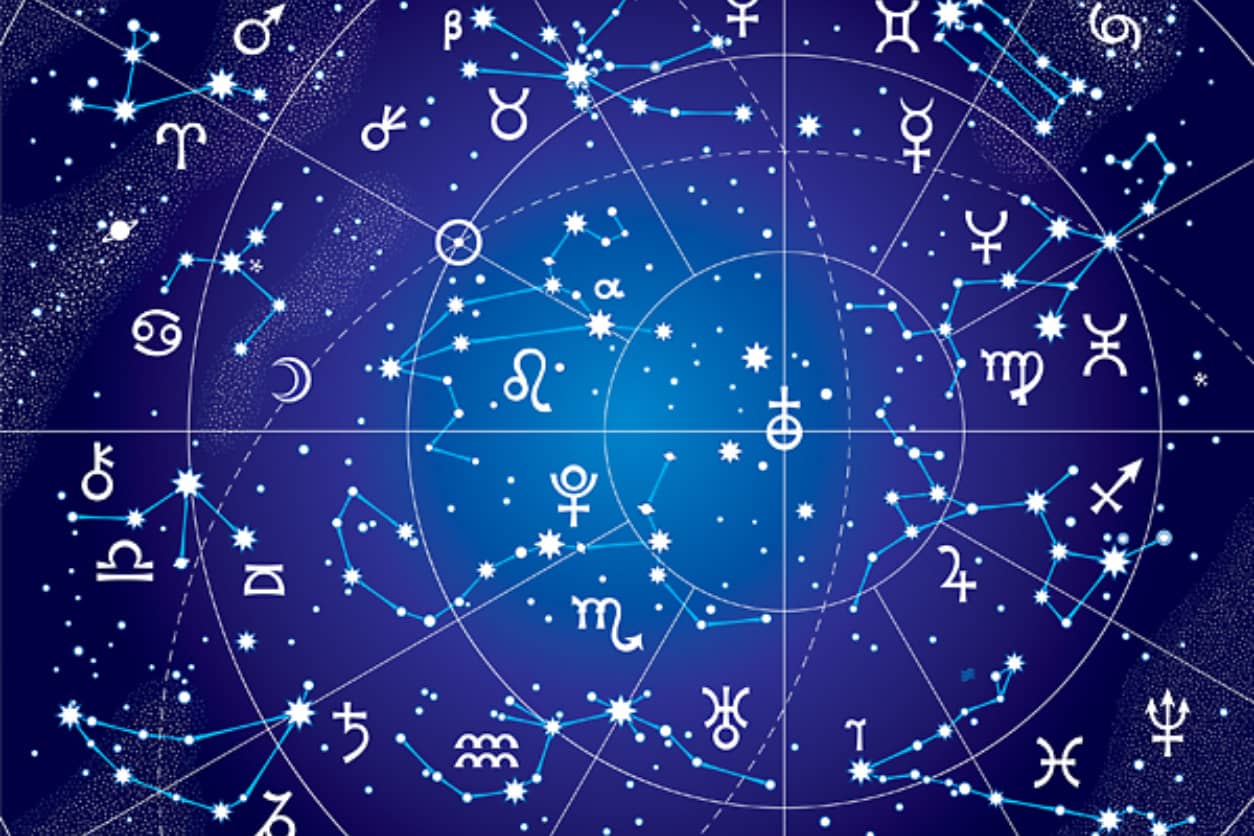 2020 has been one of the most chaotic and unpredictable years we have ever experienced, with each new twist seeming more and more outlandish than the next. With the year now coming to a close, it's time to start thinking about what the new year may have in store for us all, with the hope that the coming year is significantly better than the last. Of course, the year does not play out the same for everyone, as different star signs will have different events in store that will shape their year in a different way to that of the other signs. If you're curious about what your horoscope for 2021 has in store, check out our guide below! Alternatively, you can have a chat with one of our trusted psychic readers to discuss the year ahead by calling 09057897752 (calls cost 80p per minute plus your network access charge) or on 01618640152 today!
What Is In Store For The Different Star Signs?
As we've already mentioned, each star sign is likely to have a very different year to each other, with different energies in play and powers deciding different fates and outcomes for every person. The stars can dictate our mood, our ambitions, and our fate, so it's easy to get an insight into your potential future by paying attention to what the stars are telling us. Here are our early astrology predictions for 2021, broken down into our expectations for each individual star sign:
Aries, Taurus, and Gemini in 2021
For our Aries friends: 2021 is all about change, most likely for the better! With large influence coming from Jupiter, Uranus, Mars, and Pluto, it's easy to see why there will be a high planetary influence in play with Aries in the coming year. What's interesting is the time of year that these planets in particular are likely to be most influential: spring equinox and winter solstice. Aries is likely to be faced with many choices in 2021, but ultimately it will be their own personal decisions that shape the destiny of the year, rather than the planets deciding for them.
Love: As the year starts, Venus is in Capricorn, and for an Aries, this will mean that it's going to be much easier for you to communicate with your partner, or find a partner if you're currently single. This should last through until at least March. If a lack of romance in your life is getting you down, the second half of 2021 may be a great time for you - Jupiter will move into Leo during this part of the year, which is likely to lead to more passion being in the air.
Career: As with your love interests, you'll experience more fruitful communication in the workplace at the start of the year, helping you in any teamwork-focused tasks and ensuring that you start the year on the front foot. This is going to come in extremely handy for the first part of the year, where Mars is in Libra, leading to a very busy period for Aries.
The stubborn Taurus is likely to be pressed to embrace change in 2021, which could prove to be challenging, however the risks are likely to pay off. Both personally and professionally, 2021 could be a very successful year for Taurus - should they open up and embrace the changing scenery around them.
Love: Simply put, the stars don't seem to be suggesting much in the way of change for a Taurus's love life in the coming year, which can be both a positive and a negative depending on how your current relationship status is faring. For those that are headed in a good direction, things will continue to grow and mature. However, for those with struggling romantic relationships, these struggles may continue.
Career: Mars being in Libra for much of the year suggests that Taurus is in for a busy year in 2021. Coupled with this, however, is the signal that you may be graced with the necessary energy to make the most of this new work and really prosper as a result of that.
For Gemini, the coming year looks to be one filled with big decisions and conflicts to tackle, yet still a very successful one should you tackle these obstacles with dignity. You may also be blessed with the opportunity to engage with new projects in 2021, which could open up new pathways and possibilities.
Love: In 2021, Gemini can expect their romantic connections to be much deeper than they have previously experienced. For those already in a relationship, this will mean growing a stronger, healthier connection with your partner over the course of the year. If Gemini pays close attention to their romantic relationships this year, they may see improvements in every aspect of their love life.
Career: Unfortunately for Gemini, the later parts of the year seem to point toward a stressful work experience, meaning they're going to have to work harder and more collaboratively than before. As a result of this, Gemini will likely expand their knowledge and gain some fantastic conflict resolution skills that will help them to succeed.
For Cancer, Leo & Virgo in 2021
2021 appears to be a very social year for Cancer, with the stars pointing towards lots of new contacts being made. This will help Cancer later in the year, when they are expected to make some big decisions with the help of their new friends. Should they make the right decisions, 2021 should be a very ambitious and successful time for a Cancer.
Love: With Venus beginning and ending the year in Capricorn, Cancer can expect their romantic relationships to become closer than ever this year. Cancer will also be happy to hear that 2021 points towards romantic problems being solved, which will be a happy boost for Cancer throughout the year.
Career: If you work in a creative field, get ready for a very productive year! Saturn and Jupiter are likely to influence your creativity in the coming year, which is fantastic in creative industries but could cause unnecessary stress in fields that are not. If you can, try to add a creative spark to even the most mundane of tasks in 2021.
Much of Leo's year is likely to be dominated by their professional endeavours, with signs pointing towards their ambitions being met during the course of the year. This could mean both promotions and pay rises, making it a great year to be a Leo, with them being able to reap the benefits of their hard work in 2021.
Love: 2021 looks to be a mixed bag when it comes to Leo in love, but if they can improve their communication, then their serious romantic relationships could develop into marriage within the year. Should an engagement happen, the months between April and September are the ideal time for the wedding, with Venus travelling through the different star signs, including Leo in July, throughout these months.
Career: 2021 looks to be a year where Leo finds it very easy to work with their colleagues, even forming social relationships with their coworkers outside of office hours. This closer bond between Leo and the workplace will make it much easier for Leo to collaborate and communicate, leading to a healthier work environment.
Virgo is likely to be faced with big decisions in 2021, but their strong sense of judgement should help them to ensure that they're headed in the right direction. A Virgo is likely to accomplish some of their dreams in the coming year, along with good health and high levels of energy.
Love: A Virgo is likely to find their partner relying on them very heavily this year, so they will need to be understanding and empathetic without letting their partner take advantage of them. It's important to see your partner for who they really are in 2021, as only then will you be able to decide if you want to keep them in your life.
Work: As with many of the other signs, Virgo appears to be incredibly busy in 2021, with the possibility of added responsibilities also on the cards. Virgo will need to learn to delegate tasks in order to avoid being overwhelmed and should not be afraid to ask for help if it is needed. Virgo will be incredibly important to their coworkers this year.
Libra, Scorpio & Sagittarius Signs in 2021
A few minor alterations could see Libra achieving their aspirations in 2021 without having to make any significant changes to the way they live their life. The planets show signs that your health will improve during the year too, making this a very strong year for any Libra.
Love: The stars seem to suggest that Libra will have very intense feelings towards their partner this year, however these feelings will not be as passionate as they may have previously been. This could either improve or hurt your relationship with your partner depending on their own star sign.
Career: Libra will face tricky decisions in work this year. With a busy period between March and July adding to Libra's work stress, it's important that they are focusing on remaining professional as often as they can.
In 2021, it looks as though Scorpio is going to have fantastic love connections throughout the year, with lots of opportunities presenting themselves. It will be up to the Scorpio to make the most of these opportunities should they deem it to be a successful path to follow.
Love: Scorpio is destined for major changes in the love department this year, which will lead to new relationships and the strengthening of existing ones. For Scorpios in a relationship, you may find that an engagement is on the cards this year, so don't be surprised to commit if you feel happy and secure in your romantic relationship.
Career: For Scorpio, it looks like your productivity will come when you are alone this year, so isolating yourself may be a great way to boost productivity. You will most likely find yourself distracted by others if working collaboratively, but you should never avoid team-related projects because of this.
The year will be dominated by romance for Sagittarius, with many opportunities arising for Sagittarius to make the most of should they want to. It's important that you are making the first move, however, as your partner needs to feel as they are able to talk to you openly about how they feel.
Love: Unlike the past couple of years where love seemed hard to find for Sagittarius, 2021 appears to be the complete opposite! Sagittarius will feel extremely stimulated and impulsive this year, which can lead to exciting events for both new and existing romantic relationships. The most important thing for committed Sagittarius is to avoid falling into temptation this year - as your partners may not be so forgiving.
Career: The stars are pointing towards a year of teamwork and collaboration for Sagittarius in 2021. Your best work will be done as part of a team this year, which is an area in which you will look to be succeeding in. If you fail to work well with others this year, you may be faced with a stagnant career that fails to progress.
Finally, for Capricorn, Aquarius & Pisces in 2021
2021 looks to present capricorn with a great deal of responsibility over the course of the year, particularly then it comes to children. You will likely see this take a toll on your energy and fitness, however, with the correct relaxation techniques you should be able to power through and enjoy the relationships forged.
Love: The beginning and end of the year looks to be the ideal time for Capricorn to search for love, with Venus being in Capricorn for January, November, and December. Venus's presence is likely to give you more confidence and charisma, which will make you seem more attractive to potential partners.
Career: As an added bonus to the confidence and charisma brought by Mars's presence in your sign, you are likely to find it very easy to handle management roles this year. This confident energy will have you standing out from the crowd at work this year, putting you in a prime position for promotions and raises. It is important for Capricorns to remain kind and humble at work in 2021.
Aquarius is perhaps the most difficult sign to read in 2021, with not much swaying towards anything for them this year. This will mean that the decisions that the Aquarius makes over the course of the year will be vital. 2021 could well be a year that sparks lots of beginnings and endings for Aquarius, so expect to see many doors opening and closing.
Love: Aquarius may be dealing with lots of emotions this year due to the presence of Venus in Capricorn, so if you are looking to make your romantic relationships work, you'll need to find a healthy way to process and deal with your emotions. If you aren't able to do this, it's likely that your emotional fragility will stand in the way of any meaningful romantic relationships.
Career: Aquarius should try to improve their personal relationships at work this year if they want success to be theirs. Rather than facing challenges alone, try to ask for help from others and make use of the coworkers around you. This will be appreciated by both your superiors and your subordinates, which will make for a more open and constructive working life.
In the year 2021, it looks like Pisces should place an emphasis on being diplomatic in their speech, which will enable them to resolve conflict and debate without hurting the feelings of others. Pisces's social circle will be crucial in the coming year, helping them to tackle challenges and offer support when needed.
Love: Pisces's foray into the field of love will be dominated by their ability to communicate effectively and openly. Pisces will find the most luck in the love department between February 25th and March 20th, when Venus will be in Pisces. For the best chance at finding love in 2021, Pisces should focus their efforts on people who match their creativity and ambition.
Career: In 2021, Pisces will mature as a worker and will find greater enjoyment in the daily tasks that they previously found to be boring and hard to engage with. Pisces will excel when working with others this year too, so any collaborative projects should be encouraged wherever possible to maximise productivity. In almost every sense, Pisces will find themselves more fulfilled in their work life in 2021.
To learn more about what the stars may have in store for you this year, call us today to take part in one of our trusted psychic readings! You can get in touch by calling 09057897752 (calls cost 80p per minute plus your network access charge) or on 01618640152, where you'll be able to connect with our telephone psychic readers. For more astrology information online, head over to our horoscopes section!
Comments
No comments have been made yet
Create a Psychic Sofa account today!
Join the Psychic Sofa Community Today and get access to:
Get notified by (FREE) SMS text when a reader becomes available!
Latest offers and members only exclusives
Add favourite readers to your profile