What Might I Encounter On The Path To Happiness?
What might you encounter on the path to happiness, and how can you navigate it properly? Well, that is a good question and one that we will answer in this blog.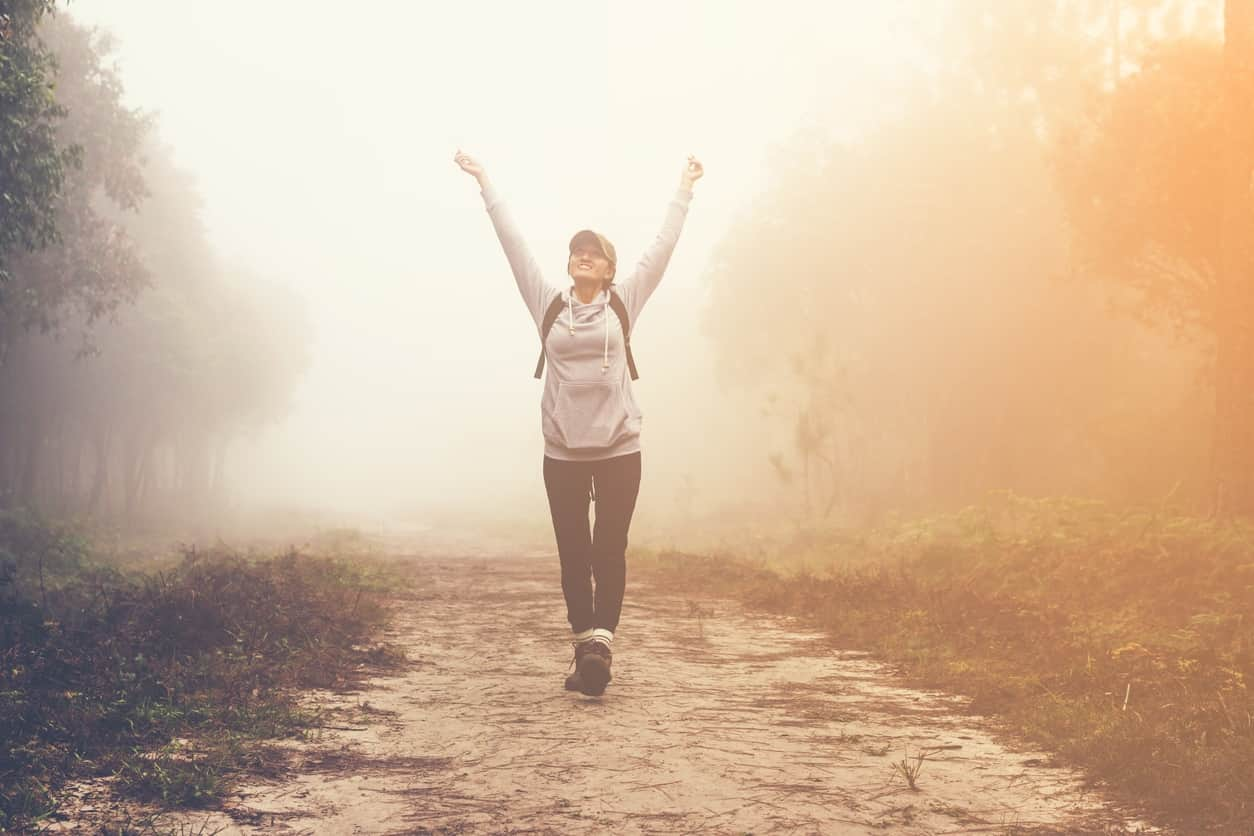 Sometimes in life, the path to happiness can seem like it's miles away. You may have hopes and dreams that you'd like to achieve, but feel there are obstacles in the way of getting everything you've ever wanted and more. Sound familiar? The truth is, in life, there are obstacles, but the more effort and hard work you put into your aspirations, the clearer the path to happiness becomes, and easier to take. But what might you encounter on the path to happiness, and how can you navigate it properly? Well, that is a good question and one that we will answer in this blog.
Lessons To Learn
We all make mistakes, and even the most successful people have had to learn from them before they found that winning formula that let them win big. No-one is perfect (even Mary Poppins was only ''practically perfect'') but through trial and error you'll find your way. But there are also spiritual lessons to learn, which can humble you and make you a person of great admiration. These spiritual lessons include:
Ensure the path you take is your choice. Don't let any nay-sayers choose it for you. Only you can define your happiness, and others aren't the ones who will have to live with the consequences.
Build others up, rather than tearing them down. You're not the only one seeking happiness, and if you can make someone's journey a little easier, then you should.
Be fair to yourself, and don't be too hard on yourself when things don't go your way. Realise that what may seem unfair now, may actually lead onto bigger and better things.
Take time to reflect, and think about how you could have handled situations better.
Obstacles To Overcome
As they say, ''nothing in life worth having comes easy'', so if it's worth having, you've got to work at it. If there's a job you really want - find a way to build up experience, whether that's through online courses, taking a junior position or being the employee that everyone can always rely on. You get out of this world what you put into it. So work hard, and you'll be rewarded. If there's a skill you want to improve on, find the time to do so. If there's someone you love but you're afraid to tell them, build up that relationship through friendship first. Be patient, because the more someone gets to know you, the easier love will blossom. You are capable of all of this and more, and though there may be obstacles to overcome, we know that you've got this.
Opportunities
Opportunity will eventually come knocking, so be certain that you answer the door. If you get offered that dream job, be gracious, grateful and put your all into it. If the love of your life tells you they love you back, treat them how you would like to be treated - always ensuring they know how much you care. And if things ever get hard, take that as an opportunity to find the positive in the situation, so that happiness finds its way back to you.
No matter who you are or what you've done, you are worthy of happiness. If you'd like more insight on the road to happiness and how to achieve happiness throughout your life, we recommend getting in touch with one of our friendly psychics today on 09057897752 (calls cost 80p per minute plus your network access charge) or on 01618640152. This could prove to be a first great step.
Comments
No comments have been made yet
Create a Psychic Sofa account today!
Get access to exclusive account features such as:
Psychic Sofa Wallet
10% extra free minutes
Online & phone top ups