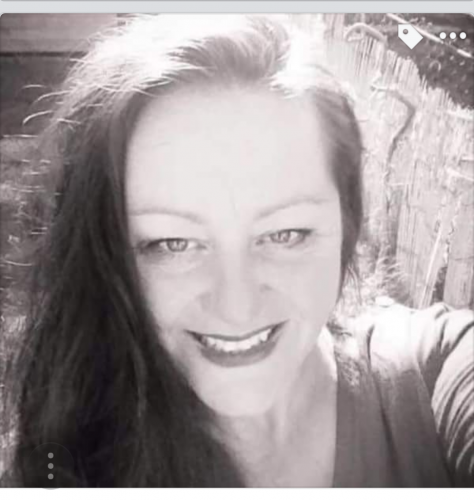 offline
PIN: 4417
Login or Regsiter to add Albetheine to your Favourites
More Readers
Psychic Reader Profile: Albetheine
Psychic Clairvoyant, Medium, Mah Jongg Cards, Angel Cards, Power Animals, Tea Leaves,
Hi, I come from a family of natural psychic clairvoyants and mediums. I see, hear and feel spirit, but it is never a guarantee for readings. My main gift is predicting potential futures and I have been giving readings for 27 years. I have experienced various parts of the world and different cultures. Now I live in a cottage with my teenage son and his mad springer spaniel, with access to nature via the woods and the moors in every direction.
I use Mah Jongg cards which is fairly unusual. I am a Reiki practitioner but also work in quite a shamanic way. Very familiar with psychic protection, I enjoy working on paranormal investigations and clearing negative energy from houses or areas of land.
Translating signs and dreams, weaving the weird into the practical and leaving clients with an idea of what's around the corner with fun and nurturing guidance is how I like to work.
I am writing a supernatural thriller based on some of my life experiences and a guide to becoming a psychic reader.
What do you like most about giving readings to clients?
I love to help clients to feel less confused about where life is going, what opportunities are available and/or which obstacles may be in the way of their dreams. I believe there is a lesson and positive opportunity for growth in every situation and I love to help clients relight a way through life's fog with enthusiasm.
How would you say you are typical of your star sign?
Virgo's love to investigate, solve problems or puzzles and learn other languages. Communication with spirit is often like learning a new language.
Virgo's are very practical and often drawn to service orientated careers. I spent many years working in posts as a health and safety officer (its handy being psychic when you're looking for hazards). In my 30's I was a counsellor and manager of a substance abuse charity. People with addictions or their friends and families have often been drawn to my natural Virgo abilities; empathy, practical ideas of how to help and sometimes just our non-judgemental, unwavering honesty.
I also worked with police officers running courses in the UK/Europe. I have been a waitress and randomly a canoe instructor. Readings have been a continual calling since I was around 17 years old. Being intuitive and wiser than our years is a common Virgo trait.
When do you remember being first aware of your gift?
I was first aware of my gift when I was 7 and I could see and hear things which often related to the future. Whilst living in Norway around the age of 9 I began to see spirits, elementals and Angels. Some even appeared surprised I could see them too.
These gifts seemed a natural part of life and I wasn't really aware they were unusual until I became a teenager. At 17 the investigator in me kicked in and set about proving at least to myself first that I wasn't imagining it all. Spirit and foresight has literally saved my life on a few occasions and as I would say to any client if you want to know if spirit, magic, fairies etc. are true ask them to prove it and they surely will. But don't ask half-heartedly as it promises to be an amazing adventure.
What is your most memorable experience with a client?
There are many examples where readings have fascinated my clients and me, but the most memorable that comes to mind is when a client came to my home several years ago. When I'm feeling it, I sometimes use a crystal ball. As the client sat across from me we could both see shooting white lights coming from the ball. She had just split from an abusive husband and was feeling very anti-relationship which she made absolutely clear. However, the messages coming through were very stubbornly saying she would be in a long-term relationship VERY soon.
I gave her the man's name and she said she didn't even know a Terry. She totally rejected the idea and the more she rejected it the more the sparks of light flew from the crystal ball. I decided we'd had quite enough back chat from the ball and put it away to concentrate on her questions about her career.
Again, the news was not welcomed as the message was she would soon be changing her job possibly into a fraud/investigation role. She was annoyed and said she loved her job in a call centre, near her child's school and couldn't see why she would move from that company.
As a reader when messages are coming through so strongly it is difficult when a client cannot take them, but we cannot waver and say something we don't see. As she seemed unhappy, I didn't charge her and apologised for not giving her what she'd hoped for. Less than 24 hours later she rang me, "I have to come and see you and bring you the money for my reading. Last night as I was crossing the car park to my house I bumped into a guy I fancied for aaaaaaages at school but I haven't seen him in 16 years, he asked me out and I'm going, he's called Terry! Today I went into work and was called into the office to be told our company is making redundancies. The company don't want to lose me so offered me a transfer to the Fraudulent Claims department as a Trainee Investigator and I start Monday!" She was over the moon. It was one of the readings where I learnt the benefit of sticking to my intuition and not being swayed by what a client wants to hear.
Just in case you're wondering her date with Terry led to a few more. Seven years on they are still together and have two children. She has been promoted a couple more times since too. I do love a happy ending ❤
What other experiences or qualifications do you have that you feel compliment your work as a reader?
In my life I have had many joyful experiences and been very lucky but also some very tragic. I was asked to be a wife for the Sultan of Brunei and I had a short period of homelessness due to losing my job and therefore my flat when my boss found out I was pregnant with my son. These experiences have taught me that anything can happen at any time, to anyone, but with hope, hard work and a bit of love anyone can change anything around. I'm not a judgemental reader and very little shocks or surprises me.
On a more practical level and apart from the various jobs I have had managing people, places or things. I am a mother, a partner, a friend, a daughter, a sister and in tune with various relationship dynamics or difficulties. I think the only skill I struggle with is combining everything I want to say in just a few words
What is the most important thing for a person to consider when they decide to have a psychic reading?
The most important thing for a client to consider before having a reading is what they want to get out of it:
1- What do they want to know? Love, career, education, family/friendships, ethereal elements such as past lives, power animals, guides, spirits etc.
2- What questions do they have and which are most important to be answered in the time frame?
3- If they don't know what they want to know and wish to have a general reading, what are they looking for from the experience? Are they experimenting and open to information coming through, looking for spiritual guidance regarding their skills and journey or would just like some fun.
A reading can basically provide information, confirmations or both. If a client knows which they would prefer it enables the reader to concentrate on the areas of most interest to the client.
- Always keep a pen and paper handy :)
Reader Calendar
This reader has indicated they will be logging on for us at the following times:
Pay by Phone
0905 789 1111
When prompted, enter pin 4417
Calls cost 80p per minute plus your network access charge. All calls recorded. 18+. Entertainment purposes only. You must be the bill payer or have the bill payer's permission. We may send free promotional messages. Customer services & marketing opt out 0161 607 3013
Pay by Credit/Debit Card
0161 864 8555
When prompted, enter pin 4417
Credit/Debit cards: £16.80 for 20 mins, £24.60 for 30 mins & £48.00 for 60 mins including vat. Terms and conditions apply. Money back guarantee on debit/credit card telephone readings (see help pages). Wallet readings available on this service.