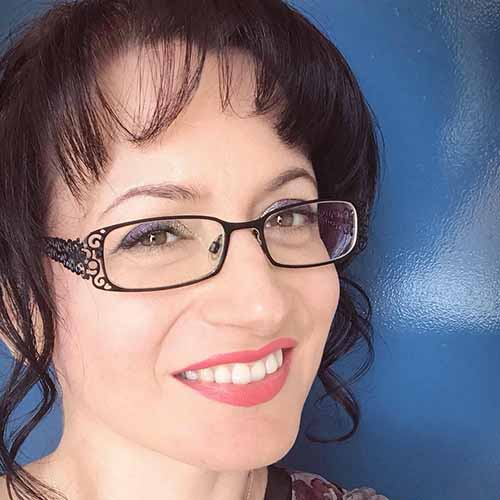 offline
PIN: 4834
Login or Regsiter to add Alexandra to your Favourites
More Readers
Psychic Reader Profile: Alexandra
Holistic Tarot, Lenormand, Oracle for empowering guidance
Welcome to my profile; I am delighted to meet you! I started doing readings for friends when I was 12, which means I have (dare I say it?) over 30 years' experience! I started with Lenormands all those years ago, and over time expanded to Tarot, I Ching, pendulum, oracle cards and astrology. Through meditation and spiritualist circles, I have also developed my connection to Spirit, which takes the form of images, sensations and words impressed on me during readings. I find Tarot, and astrology equally invaluable tools for understanding oneself and others, and making sense of situations - especially when complex tangles of emotions are involved. It's shedding light, it's clarity, it's awareness, and it's guidance. These are incredibly powerful instruments for navigating life on Earth.
What do you like most about giving readings to clients?
Without a doubt, what I love the most is being able to empower the client by clarifying existing conditions and hidden motives, and providing guidance on the best course of action - and here I need to specify that Spirit will never tell you what to do - that's your job, and you are free to steer your life in whichever direction you wish to. But what we can do is explore - explore the now, explore likely developments, explore possibilities, explore outcomes based on different courses of action. A client who comes to me in confusion and leaves with clarity, determination, motivation and an excited smile is the best of feelings and the whole reason I do this.
How would you say you are typical of your star sign?
Oh yes, I'm a Pisces and then some - spiritual, intuitive, emotional, idealist, sensitive and a dreamer. I also have a fiery, emotionally explosive Aries moon, though (!) and a chatty-chatty-chatty, light-hearted, playful, nerdy, facts-squirrelling Gemini ascendant!
When do you remember being first aware of your gift?
I can be such a pillock sometimes - I had be *told* I had a gift, before I realised what was what, and the penny dropped. I had a friend in middle school whose mum was psychic - she was the one who took me under her wing, passed on her knowledge to me, provided guidance and encouragement, and ultimately kick-started a lifelong passion and study. At that point, things I'd seen, heard, known and dreamt started to make sense...
What is your most memorable experience with a client?
I'm going to cast myself in the client's role here, because this is such a splendid example of what the cards do! In my own day-to-day readings for myself, there are times when the cards will start refusing to answer any of my questions (this happens in particular with one old feisty Lenormand deck I have), and instead start telling me about something else that's about to happen and is generally quite momentous. That makes me laugh - it feels like my guides are grabbing and shaking me and repeating "yes, really!" over and over!
What other experiences or qualifications do you have that you feel compliment your work as a reader?
I am a level two EFT and Reiki healer, which does inform my work - I always make sure my readings are comforting, positive and healing. I have a multiplicity of tools that I can use for different situations - and I typically layer them within one reading, in order to obtain more faceted information, more depth. I am also a librarian during the day - my training helps me think quickly and home in on the main messages.
What is the most important thing for a person to consider when they decide to have a psychic reading?
What I always say is that predictive readings are like the weather forecast - they give you the most likely outcomes based on existing conditions. Just like with the weather, though, existing conditions can change. We have free will and can change the course of events at any time - anyone involved in a situation can change it. Not many events are set in stone. With this in mind, the real strength of any divinatory tools is in making you fully aware of what is going on - including all the hidden undercurrents - and informing your actions, so that you can be prepared, be the force steering your life in the right direction, and be in control.
Reader Calendar
This reader has indicated they will be logging on for us at the following times:
Pay by Phone
0905 789 1111
When prompted, enter pin 4834
Calls cost 80p per minute plus your network access charge. All calls recorded. 18+. Entertainment purposes only. You must be the bill payer or have the bill payer's permission. We may send free promotional messages. Customer services & marketing opt out 0161 607 3013
Pay by Credit/Debit Card
0161 864 8555
When prompted, enter pin 4834
Credit/Debit cards: £16.80 for 20 mins, £24.60 for 30 mins & £48.00 for 60 mins including vat. Terms and conditions apply. Money back guarantee on debit/credit card telephone readings (see help pages). Wallet readings available on this service.