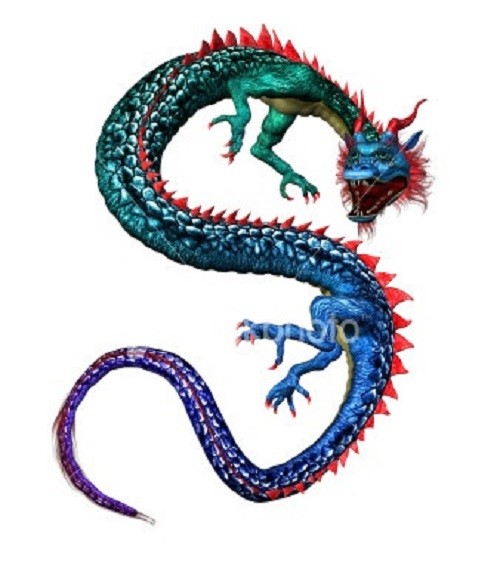 offline
PIN: 4931
Login or Regsiter to add Damon to your Favourites
More Readers
Psychic Reader Profile: Damon
Shamanic / Intuitive / Chakra Readings
What do you like most about giving readings to clients?
I believe in service – through serving my Clients, I am also serving the Greater Good and the World. Service is one of the greatest gifts we can bring, and I love to serve my Clients with Love, and with Truths you may not have heard expressed before (though you surely know them in your Heart).
More specifically, I love serving the HEART of my Client. By that, I mean the true, shining, magnificent being that every single person truly is. We all hide it well, though, inside a complex shell of beliefs, thoughts, feelings, strategies and dysfunctional behaviours that we build up over the years, essentially as a survival mechanism. This shell serves us, to a point, but our magnificent True Selves end up locked inside, forgotten and unloved. I see my job as reaching out to those locked-up Hearts and leading them out into the Light.
How would you say you are typical of your star sign?
In the combined Western and Eastern Zodiacs, I'm a Leo Dragon. Many years ago, I had a book that had a short chapter on every possible combination of the Western and Eastern signs. And I'll always remember the first words of the chapter on Leo Dragons.…
"There is no one star sign combination that is any better than any of the others, but…"
Unfortunately, that's all I remember, and the book is long since lost! But I guess I have an arrogance about me that comes from this zodiac combination, a love of being the centre of attention, and I can be quite showy at times. I'm also very generous, at times stubborn, and I find harsh criticism difficult to take.
When do you remember being first aware of your gift?
It probably dates back to when I started reading 'occult' books at the age of 12, initially researching and practicing the art of astral projection. When I moved to London, age 21, I joined a ritual Kabbalistic group, and stayed with them for over a decade, branching out over time into the Egyptian and Celtic traditions. I then emigrated to Asia for a few years, where I studied the Eastern philosophies, partly via sonmudo, a Buddhist martial art, through qi gong, and through spending time in Buddhist and Shinto temples with some truly enlightened Masters.
By the time I returned to the UK, I realised that almost everything I had studied, learned and practiced over the years were all, in a sense, refined forms of shamanism. In acknowledging this reality – that I have actually been a practicing shaman for 35 years or more – I experienced an enormous rush of power, followed by a great period of growth. During this time, I was trained to harness my intuition, and wield it for the Greater Good. This has become the icing on my shamanic cake, and the tool I now use most often in the service of others.
What is your most memorable experience with a client?
I'm not sure I could single out just one! Comments I've heard a lot over the years include:
"How on EARTH did you know that about me?"
"Outstanding, truthful, honest, accurate."
"No one has ever nailed me like this before!"
"Wow! Damon you are so gifted! I feel amazing after the insightful and accurate reading you gave. You have such a warm personality and your desire to help is genuine and precise."
"That's been incredibly accurate and specific – thank you."
With hundreds of these running around in my head, picking out one for you here is close to impossible. So I'm not going to try…
What other experiences or qualifications do you have that you feel compliment your work as a reader?
Other than my years of studying and practicing many facets of the shamanic arts, I've done a few less esoteric things, too, which can help in my work here. For example, I spent several months as a trained volunteer for the Samaritans, and I trained for two years as a High Performance Coach.
In a broader context, I've lived in five countries, had numerous careers, been married twice, have a son of thirteen, done a lot of public speaking, had five investment books published, and I've had several pieces of surgical steel embedded at various points around my body. I'm not sure how any of this compliments my work directly, but it's made me a fairly rounded (if slightly battered!) individual with a ton of experience under my belt.
What is the most important thing for a person to consider when they decide to have a psychic reading?
In my view, the most important thing for you to realize is that YOU have the power; the answers are already within YOU; YOU are a magnificent, divine being, connected to all things in time and space; and it is a mistake to try to give that power and responsibility away to anyone else, including me.
One of the most common myths we tell ourselves is that we are separate, disconnected pieces of flotsam, afloat on a hostile sea of situations and constantly changing circumstances, a powerless victim to their ebb and flow, and all we can hope for is to survive.
I believe the reality to be quite different. We are fundamentally connected to all things in time and space, here to play a vital role in the life of your community, your planet, your universe. You are NOT a powerless victim to circumstance; you are a powerful Creator, able to create anything your Heart truly desires.
My role is not to take away your power, or tell you what to do. My role is to lead you to your own inner power, and uncover the answers that you already know, deep down inside. I won't be telling you what your future holds for you, so that you can passively prepare to accept its inevitability. I'm here to help you to powerfully create whatever future your True Self wishes to manifest.
The other important thing, in my view, is to have a clear intention. As you go in, have a clear idea of what you want to gain from the reading.
The first time I was invited to sit down and use a computer that was connected to the Internet was back in 1996, and my friend said to me at the time – the reason people don't 'get' the Internet is because they don't come with anything specific. So, I went along with some REALLY specific searches to run – this was two years before Google was founded! – And I got a ton of value from that experience.
If you approach a reading in a similar way, you'll often get more from it. As a rule of thumb, the broader the topic you bring, the less depth you'll get. Conversely, the more specific the topic, the more depth there'll be.
Of course, I try to bring depth to every reading, but if you want to know about your life in general, and you give me ten minutes, you're asking a lot!
I also try, wherever possible, to give a Client one or more clear action steps. I'm not a big fan of the 'fluffy' readings, where you're left feeling all warm and fuzzy, but not at all clear what to DO about any of it. You'll almost always know what action to take after a read with me, in order to bring your magnificent Heart a little further out into the World, and to move forwards into a beautiful future of you're choosing.
I look forward to being of service to you and your Heart x
Reader Calendar
This reader has indicated they will be logging on for us at the following times:
Pay by Phone
0905 789 1111
When prompted, enter pin 4931
Calls cost 80p per minute plus your network access charge. All calls recorded. 18+. Entertainment purposes only. You must be the bill payer or have the bill payer's permission. We may send free promotional messages. Customer services & marketing opt out 0161 607 3013
Pay by Credit/Debit Card
0161 864 8555
When prompted, enter pin 4931
Credit/Debit cards: £16.80 for 20 mins, £24.60 for 30 mins & £48.00 for 60 mins including vat. Terms and conditions apply. Money back guarantee on debit/credit card telephone readings (see help pages). Wallet readings available on this service.