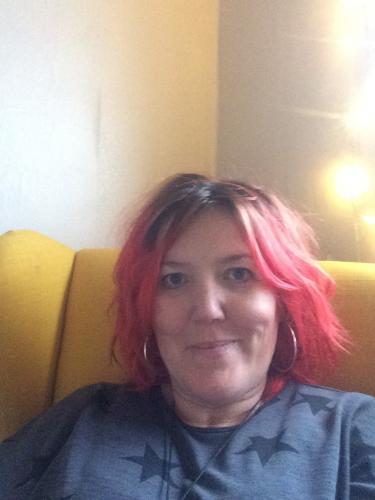 offline
PIN: 4563
Login or Regsiter to add Misty Tee to your Favourites
More Readers
Psychic Reader Profile: Misty Tee
Tarot cards, Clairvoyantly, Ribbons, Angel Cards.
I am naturally psychic and have been on my spiritual development path for many years now. I am called to use my psychic gifts for the benefit of others, as I believe it is my calling to do so. I have given thousands of reading to people all over the world and read with honesty and kindness, this has helped me to build up my excellent reputation as a reliable reader.
What do you like most about giving readings to clients?
I enjoy connecting with callers and really admire and respect their honesty and trust put in me as a reader. I read empathically which means I take on the emotions of the caller during the call and this allows a strong connection to build, this lets me get to the heart of what's going on and to use my connection to spirit as well as my counselling skills to bring peace and clarity- this for me is why I job I do.
I enjoy being on the same level as callers and we have shared many laughs over the years, when it is appropriate to do so. I always use my high level of sensitivity to know how to best approach each caller, as we are all individuals and one size certainly does not fit all.
As many people, I have not had a straight forward journey through this life and have developed many skills along the way which have been invaluable when understanding people from all walks of life. I will signpost callers to practical help when and if this seems appropriate. I understand as a reader I must stay grounded and protected and will psychically relay this kind of knowledge to callers when needed.
How would you say you are typical of your star sign?
Being a Gemini, and having my moon as well as my sun in Gemini- this makes my life varied and interesting to say the least! I am a great communicator and able to see many aspects of a situation at the same time and enjoy finding ways to deliver these message and to callers. I am a very visual person, which I see as a strength when I read as due to my Gemini adaptability I am never afraid to use visualisations in my readings to really get to the heart of whatsoever going on for the caller And to strengthen connections.
As I have powerful Taurus rising in my astrological chart I am very loyal and also grounded which balance and out my Gemini aspects perfectly- in my opinion anyway! This has led me to gain educational knowledge about things like Tarot cards and Angels and keep s my air head in check, so my readings are steeped in practicality as well as psychic ability.
When do you remember being first aware of your gift?
I have always had a sense of knowing and have followed this for as long as I can remember people have always come to me for my insights and I grew up as a child, then as a young person just being used to this. I just knew things that no one else did. I now understand that as I had been through personal losses at an early age, that my loved ones who passed over we're looking after me from the spirit world, keeping me out of harm's way. It wasn't until my early 20's that I started to meditate and understand that the insights I have come from my spirit guides and angels.
What is your most memorable experience with a client?
Speaking with a male caller, a few years back, who had fallen out with his girlfriend as was feeling heartbroken and really very sad. I had an image in my mind of a black and white cat sitting on his pillow and knew her name to be Tinkerbell. At this the caller said this was his childhood pet who always used to sit on his pillow and wait for him, and always knew when he was feeling sad. I then tuned into this little spirit and conveyed a message to him that absolutely astounded him. He then knew what he needed to do. I sent him some healing and I felt his energy visibly lifting. This was extremely uplifting for both the caller and myself as I felt both his and my own spirit guides working through me and I knew this was my calling.
What other experiences or qualifications do you have that you feel compliment your work as a reader?
I have many years of counselling training and have worked with lots of diverse and vulnerable groups of people in my community. I have worked with homeless people, young people, and adults with no formal education, women and men in domestic violence situations and substance misusers and their families. I am able to work sensitively with callers who may be in distress and not knowing where to turn, without being depleted myself. This has shown me time and time again how we all have the ability to lift our energy to put us in a better place in our heads and in our lives. I understand my job as reader is to be a channel to help callers access a better path through life that honours their soul's purpose.
I belong to a psychic development group and this makes sure I stick to the ground rules of clearings my energy in between readings, grounding myself and working within the spiritual light of protection.
I am now blessed to be working as a Spiritual Life's coach and healer, as well as a reader.
What is the most important thing for a person to consider when they decide to have a psychic reading?
The most important thing to consider is that when having a reading, you are connecting with your own spirit guides who really do want you to receive the messages they have for you. The reader is a channel that allows this to happen and you will come for a reading at the time you are divinely guided to be here.
For a reader to connect with you that must connect with your energy, so the more open you are, the better the reading will be.
It's really good to have a good connection, so by just being warm and friendly towards your reader then this builds the vibrations and a great reading will follow!
I will ask for confirmation that the caller can relate to what I am saying but will not ask for information, it's is my job to give the messages to you- and a testimony that spirit is there for you.
Reader Calendar
This reader has indicated they will be logging on for us at the following times:
Pay by Phone
0905 789 1111
When prompted, enter pin 4563
Calls cost 80p per minute plus your network access charge. All calls recorded. 18+. Entertainment purposes only. You must be the bill payer or have the bill payer's permission. We may send free promotional messages. Customer services & marketing opt out 0161 607 3013
Pay by Credit/Debit Card
0161 864 8555
When prompted, enter pin 4563
Credit/Debit cards: £16.80 for 20 mins, £24.60 for 30 mins & £48.00 for 60 mins including vat. Terms and conditions apply. Money back guarantee on debit/credit card telephone readings (see help pages). Wallet readings available on this service.