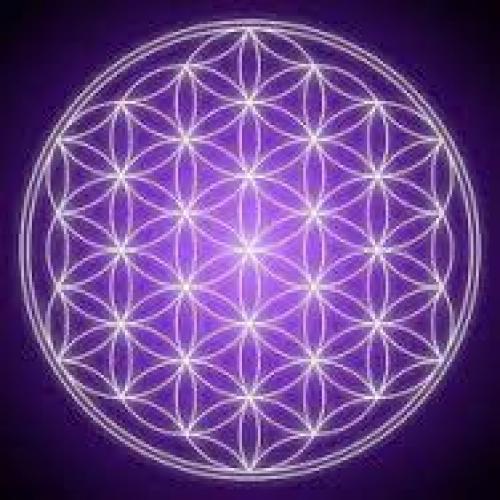 offline
PIN: 4673
Login or Regsiter to add Mr Asar to your Favourites
More Readers
Psychic Reader Profile: Mr Asar
Numerology & Astrology
I am a "Traditional-Astrologer" with 5+ Years' Experience of Providing Readings to People from all walks of Life, ranging from the Ages of 18 to 60+. I specialise in an Ancient Form of "Horary Astrology", which utilises the principles of "Numerology & Astrology", to answer specific questions accurately. I am able to derive these answers via the application of Ancient Astrological/Numerological Techniques, which I use to decipher the message being presented within the arrangement of the Planets shown in the Astrological Chart itself. Questions I am able to answer range from "Is He/She Interested in me romantically?" or "Will I Get the Job", to "I've Misplaced my House Keys, can you Tell Me where they could possibly be Found?"
In order for you to receive Accurate Answers from Me, all you need to do is allow me to guide you through the Following Three Steps:
1. Provide me with a Specific Area of your life that you would like me to cover, together with any additional relevant info.
2. I will then ask you for Three Separate Numbers.
3. I will then provide you with your Reading.
I am here to provide you with Clarity, Peace of Mind & Spiritual Growth, as a Result of your Reading with Me.
What do you like most about giving readings to clients?
The most rewarding aspect of this particular type of Spiritual Work is that I am able to provide each individual client with an enhanced sense of Clarity & Peace of Mind regardless of the situation that they may be facing at the time of their Reading. Although this Spiritually Harmonious feeling tends to begin during the Reading itself, it tends to also continue on and stay with the client for many days or even weeks after. No matter what crisis or situation you may be facing, there is always light at the end of the tunnel and you should never, ever give up hope. As an Astrologer, it is my duty to provide you with a lasting feeling of an enhanced sense Clarity & Peace of Mind regardless of your current circumstance.
How would you say you are typical of your star sign?
Although I am a "Sun Sign Scorpio", my Ascendant is "Libra" plus I also have three planets positioned in "Libra" including "Mercury". This is why I tend to be very "Libran" in my characteristics and thus extremely Charismatic & Generous in my behaviour towards others. This Astrological feature greatly assists in my ability to articulate & verbally relay symbolic information in an extremely non-judgmental and understandable fashion. This is further enhanced by my Natal Placement of having "The Moon in Pisces", which is largely responsible for my Psychic ability to empathically pick-up-on the emotional feelings of others within moments of speaking with them.
When do you remember being first aware of your gift?
From a very young age, I have always possessed the innate ability to naturally gain greater insight into almost any situation. For example, whilst growing up, I would very often overhear people speaking about something that had just happened to them (be it a conversation or an interaction they may have had with another person beforehand), and be able to perceive almost exactly what had actually taken place, even though I had not myself been physically present at the time. I would be able to describe the situation as well as the individual characteristics and behaviourisms of those involved with alarming accuracy. As time went on and I began to understand that this ability of mine was not at all common to most people, I tried my hardest to block it out, but it kept on resurfacing. In order to try and make further sense of this ability, I would study ancient symbolism and philosophy which I found would very often provide me with answers that I could actually make sense of. This eventually led to my studies in Traditional Astrology. By the time I had reached my mid-twenties, I had a good grasp of symbolism as well as the Ancient Art of Astrology, and I began giving Readings to immediate friends and family. Then at the end of 2012, I finally decided to make my Readings available to the public, and I have been doing so ever since.
What is your most memorable experience with a client?
I have so many memorable experiences that it is difficult for me to choose one as the most memorable. However, one particular experience that sticks out in my mind is when a friend of mine phoned me up one day in a panic. He described that he had just lost his wallet and that he suspected that someone who he lived with at the time had stolen it, although he could not be 100% sure that this was the case. I immediately drew up an Astrological Horary Chart for the time he asked me the question, and began interpreting it instantly. While relaying the information back to my friend I was able to describe the location of the suspected thief, as well as the company that this person was with at the time with great accuracy. Very soon after this, I was able to ascertain that the wallet in question had NOT been stolen, and that it had in fact simply been misplaced as a result of memory lapse on the part of my friend. I was then able to direct him to the exact location of the lost object, which he found soon after, to his relief.
What other experiences or qualifications do you have that you feel compliment your work as a reader?
I have studied Ancient Astrological Symbolism and its intertwined nature with the cosmos, as well as how it all relates back to Human Nature & Mother Nature herself, for over ten years. This allowed me to further enhance my ability to interpret the symbolism witnessed in the dreams & visions of myself and others, as well as that which is often displayed within the Astrological Charts I interpret. I am thus able to translate what I perceive symbolically, into an understandable language that can provide greater insight for those who receive this information as a result of my observations.
What is the most important thing for a person to consider when they decide to have a psychic reading?
I do not claim to be able to "Flip a Magic Switch" that would result in solving all of your problems immediately. However, I am able to provide greater insight into the main issue/s you may be dealing with, and thus assist in your ability to generate a foundation on which to make plans for your future. Very soon after your Reading with me begins, you can expect to be soothed into a sense of calmness & serenity, as a result of the clarity provided regarding the situation being dealt with at the time. No matter what crisis or situation you may be facing, there is always light at the end of the tunnel and you should never, ever give up Hope!
Reader Calendar
This reader has indicated they will be logging on for us at the following times:
Pay by Phone
0905 789 1111
When prompted, enter pin 4673
Calls cost 80p per minute plus your network access charge. All calls recorded. 18+. Entertainment purposes only. You must be the bill payer or have the bill payer's permission. We may send free promotional messages. Customer services & marketing opt out 0161 607 3013
Pay by Credit/Debit Card
0161 864 8555
When prompted, enter pin 4673
Credit/Debit cards: £16.80 for 20 mins, £24.60 for 30 mins & £48.00 for 60 mins including vat. Terms and conditions apply. Money back guarantee on debit/credit card telephone readings (see help pages). Wallet readings available on this service.