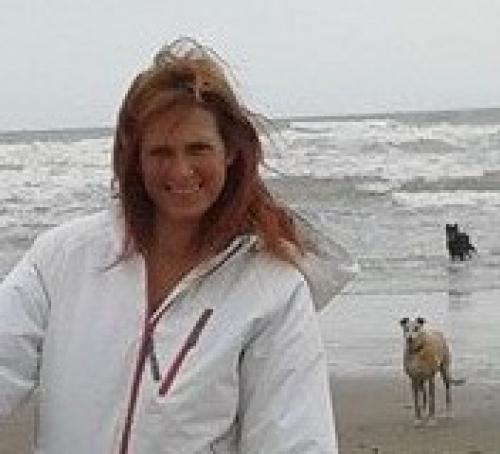 offline
PIN: 4109
Login or Regsiter to add Sandy M to your Favourites
More Readers
Psychic Reader Profile: Sandy M
Psychic Clairvoyant, Spirit Guides, Healer, Animal Communication, Tarot and Angel Guidance
Hello there, I am Moonflower, I have been working with spirit pretty much all of my life but have only truly embraced it fully since moving to the Ireland in 2002, Ireland is wonderfully spiritual and magical and I knew after my first visit it is where I was destined to live. I live by the coast and spend many an hour walking and clearing my energies by the sea. I have a wonderful love of animals and the empathy I feel for them at times can be intense, which is why I also offer Animal Healing and Communication should you wish. I am also a spiritual healer, I use this term because yes I do have qualifications in Reiki and IET Angel Therapy but have gone back to what I have always felt drawn to do even as a young child, lay my hands on another, be it, human, animal or plant etc and transmute energy from Spirit to where they feel it is needed. I am a mum, a friend, a confident and will offer you support in a loving and caring way at all times. My readings are carried out with love and sincerity, that is will always be my intention and focus
What do you like most about giving readings to clients?
I love helping people and listening and caring about people. Helping real people with real life issues is wonderful job to be able to do and also offering spiritual guidance on a deeper level can be very rewarding as we all need to start somewhere and offering insight into your own development and psychic experiences is also something I enjoy being able to help with.
How would you say you are typical of your star sign?
Tidiness is not my greatest strength which would be a trait often associated with Virgos but after looking into my chart further I discovered my Moon sign...I have a Moon Sign of Sagittarius, which explains more my love of travel and my fire elements in my personality but my earth elements I gain from my Virgo Sun is I am grounded , placid and gentle but I also like to have fun and can follow my passions with my Sagittarius Moon - I am happy-go-lucky and free-spirited, I like open spaces and personal freedom to be happy which is probably one of reasons I enjoy giving readings, it gives me personal freedom to use my gift but also enables me to encourage others to work on their own personal freedom. I like to be active, optimistic and cheerful..I like to look at life in an upbeat way, all of which is the Sagittarian Moon at work. Now my Virgo sun sign would give me the following traits which I can agree with, I am health conscious and can be a perfectionist , organised to an extent with occasional throw caution to the wind moments. It is very interesting to discover your Moon sign and this can be easily discovered with just date and time of your birth. Often moon signs can be very relevant when looking at a relationship compatibility, as a relationship is very driven by emotion and the Moon signs are ruled pretty much by your emotions.
When do you remember being first aware of your gift?
As a child I had a wonderful little spirit friend who would go everywhere with me, my mum would have to walk along the street holding both hands out because my little spirit friend would catch hold of her other hand, he was very real and I do feel he is still with me now but has grown up alongside me, I do not see him anymore but he is never too far away in energy. Spirit would often visit me as a child and I would lay petrified under covers not wanting to look at them, I know now that I did not need to be afraid but as a child it was rather scary. With age comes strength, confidence and wisdom and also more tools to help me use a gift that spirit chose for me.
What is your most memorable experience with a client?
I do feel there have been many, as I also work as a healer so messages that come in come in many shapes and forms, but the one that I will always remember is a friend who was in a quandary over their love life and the person they truly wanted was just not interested in them in the way they hoped for, we talked and looked at cards and asked spirit for help as they wanted to try to let this person go as they could not see him ever changing his mind but the cards were saying to be patient and that he may well have a change of heart..well this person is now married and has two children with this guy..he did need more time and it took him a while to realise that he did actually love her, the tarot had always said this very fact he would come close and they would be very happy together. It certainly made me trust that spirit have our best interests at heart, they will steer us away from a path that is wrong for us and try and keep us on a path that is right for us, we just need to trust.
What other experiences or qualifications do you have that you feel compliment your work as a reader?
I have been reading the tarot cards for over 20 years now. My professional psychic journey began when I sat in a Development Circle with two now well known International Psychic Mediums, those were early days for me but days I always draw back to as a foundation for my work. My own life has lead me down a path that has been rather jagged at times from childhood until present day but my faith in spirit and what is my life purpose carries me through. I have also been working as a Spiritual Healer and Reflexologist in my treatment room at home for the last 10 years.
What is the most important thing for a person to consider when they decide to have a psychic reading?
When you are thinking about having a reading, think about your focus of what you would like to concentrate on, often we have questions in our mind and these will be answered even if we do not express them aloud during a reading but I do feel and I speak from experience of having readings myself to gain the most from a reading you should have some questions you would like to be answered and not be afraid to ask them. A reading will flow in the direction that spirit intend for it to flow and will be for your highest good and it is important to be open to what comes in and to also respond to information passed to you. Time should be allowed during a reading for you to speak as well as to listen to your messages that come in.
Reader Calendar
This reader has indicated they will be logging on for us at the following times:
Pay by Phone
0905 789 1111
When prompted, enter pin 4109
Calls cost 80p per minute plus your network access charge. All calls recorded. 18+. Entertainment purposes only. You must be the bill payer or have the bill payer's permission. We may send free promotional messages. Customer services & marketing opt out 0161 607 3013
Pay by Credit/Debit Card
0161 864 8555
When prompted, enter pin 4109
Credit/Debit cards: £16.80 for 20 mins, £24.60 for 30 mins & £48.00 for 60 mins including vat. Terms and conditions apply. Money back guarantee on debit/credit card telephone readings (see help pages). Wallet readings available on this service.