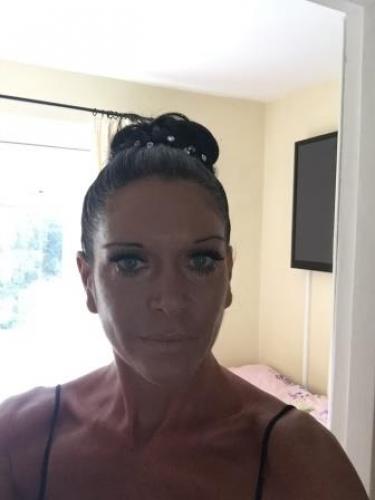 offline
PIN: 4482
Login or Regsiter to add Tangerine to your Favourites
More Readers
Psychic Reader Profile: Tangerine
Clairvoyant - Claircognizant.- Clairaudient.- Clairsentient - Medium - Healer - Tarot
Hello, Tangerine here, introducing myself as your psychic healing medium reader today. I have been working professionally as a psychic healing reader for more than fifteen years and I utilise a variety of mediumistic skills to bring you the best and most accurate information direct from spirit.
I am kind and caring in nature and have a reassuring and infinitely comforting manner and style of working. I am always very interested to hear what's happening for you in your life and I truly enjoy helping clear confusing life choices, puzzling life challenges and involved personal and vocational and family situations. I am thrilled to witness healing occur and witness solutions constantly presenting themselves to clients time and time and time again.
It is always a pure privilege to be able to participate so significantly in this profound work.
What do you like most about giving readings to clients?
I find I thoroughly enjoy the part of the reading where it all "makes sense" to the client, and to me. I totally love being able to directly link with spirit correctly connecting to the client and really getting to the bottom of what's happening for them in their life. Every time we connect correctly and identify what's what and can see the cause and result of any given situation I love it. It's really very exciting for me and the client, to clearly view the journey and correctly see the past and present and the future outcome. Always amazes me and I heartily enjoy it every time. It's a fantastic job to do and I give thanks daily for the gift with which I have been so blessed.
How would you say you are typical of your star sign?
Ha, I am a typical Sagittarius female because I love to spend money, I am really outgoing and quite loud too!!! I adore getting together with groups of friends and I can be the clown of the party after a while as well. I think typical Sagittarius girls love to have fun and dive head first into the deep end of whatever they do and I'm no exception there! I am friendly and sociable but also rather shy on the inside and can cover any awkwardness with silly funny antics and I can sometimes be found showing off a little too!! Although my close friends understand me so I'm usually ok. Thank goodness. I think I have the Sagittarius quirk of eccentricity and I can chose quite unusual pastimes and companions, this stretches to buying unique and interesting pieces of furniture for my home too! I love to travel at home and abroad, I have still a few far flung places on my travel bucket list. I adore the outdoors, I totally intend to live in a warm climate so I can be outside for more of the time. I love animals and nature fascinates me. I am involved in caring for the planet and conserving nature. I have lots of fun when involved in activities with the younger generation and children and youth. We seem to get along famously and I have a large friendship circle of much younger people with whom I regularly spend weekends with whenever the opportunity presents. I am very fair and a stickler for the truth and honesty, and I tend to champion the underdog. I can be fastidiously sensible but also amazingly reckless, so my mum tells me anyway! ;-) x
All in all I feel a I'm a pretty typical Sagittarius girl I would say! X
When do you remember being first aware of your gift?
I first became aware I could read tarot with remarkable accuracy when my mum bought my sister and I a pack of the Rider Waite tarot cards when we were in our early teens. The cards were only the major arcana and they had the meanings written on the front of the cards but we pored over them endlessly. I remember being amazed at how accurate they actually were.
As I grew older I was introduced to mediums by a new friend, and after seeing a few, one of them confirmed I had been communicating with my paternal granddad whom had passed away when I was twelve. I thought I had been imagining it, I remember crying all the way home, walking down the road. I was overwhelmed with emotion I was so happy to hear this unexpected news. I loved my granddad very much and to be informed that I was definitely in touch with him was such an amazing feeling.
Since then I saw another medium, one of many I visited, who suggested that spirit were "letting me bring up my children", and it seems that he was spot on. As my children have gotten older my psychic skills and gifts have blossomed and grown and the healing gifts have become more and more evident too.
A wonderful journey so far indeed. Truly in line with what I've been told. I feel immense gratitude. I give thanks to the many great mediums and healers out there who are doing great work, and to those who have gone before us I give thanks also.
What is your most memorable experience with a client?
I think one of my most memorable experiences with a client was with a lady who came to see me when her close family member was near to passing away. We did her reading and I was obviously very sympathetic about the situation. We discussed her family member and his character and the situation in general.
After his passing a few months later she came to see me again for another reading, she wanted to know whether the family member had passed peacefully back to spirit and if he was ok.
Apparently he hadn't been there long enough to be strong enough to come through or was otherwise unavailable to connect with us, however an angelic energy came through to talk on his behalf. This angelic energy told us that they had received him back into spirit and had helped with his passing over, the Angel confirmed that the chap was doing ok and had passed through peacefully but there was something that had been really bothering him, on his passage as he was arriving and apparently, the Angel informed us, there was something he kept repeating over and over again. The Angel relayed to us that the chap was really really really concerned about a watch or clock of some kind.
He was apparently adamant he wanted to make sure of something to do with a time piece.
The lady client threw her hands to her face immediately knowing to what he was referring.
Apparently there had been quite a to do, with certain relatives squabbling over the inheritance and the lady client had had to be extra careful to successfully grab a hold of an old pocket watch, which the deceased had really wanted to be handed down to a young male special favourite friend of the family. In his eyes saw this boy as family and was really concerned that the watch be handed down to him.
We thanked the Angel profusely and I think we both shed a few tears of joy in the confirmation and clarity of that particular message.
Suffice to say we assured the Angel that they could pass on the message that the young boy had in fact received said watch and all was well.
What other experiences or qualifications do you have that you feel compliment your work as a reader?
I feel my twenty six years as a parent, my charity work, my personal experiences working with girls who needed special attention on account of difficult home lives, and incidents in childhood, my always having worked with the general public and people in general and the fact my mum, a huge inspiration to me, is a teacher all qualify me and compliment my skills as a reader and healer. I have repeatedly attracted healers and light workers and people who care for others in my life journey and my interest in how the mind works, meditation, theta healing and clearing life issues research has really stood me in good stead for my work as a psychic healer and medium.
What is the most important thing for a person to consider when they decide to have a psychic reading?
The most important thing for a person to consider when having a psychic reading is to be sure they want an honest answer from the reader, to be happy to carry on with their lives regardless of the content of the reading and to know that every message that comes through is direct from spirit as a comfort, guide, helpful piece of news and gentle nudge in the right direction at all times. Spirit can see the past and present and future and every message is meant for our highest good at all times xxx
Reader Calendar
This reader has indicated they will be logging on for us at the following times:
Pay by Phone
0905 789 1111
When prompted, enter pin 4482
Calls cost 80p per minute plus your network access charge. All calls recorded. 18+. Entertainment purposes only. You must be the bill payer or have the bill payer's permission. We may send free promotional messages. Customer services & marketing opt out 0161 607 3013
Pay by Credit/Debit Card
0161 864 8555
When prompted, enter pin 4482
Credit/Debit cards: £16.80 for 20 mins, £24.60 for 30 mins & £48.00 for 60 mins including vat. Terms and conditions apply. Money back guarantee on debit/credit card telephone readings (see help pages). Wallet readings available on this service.