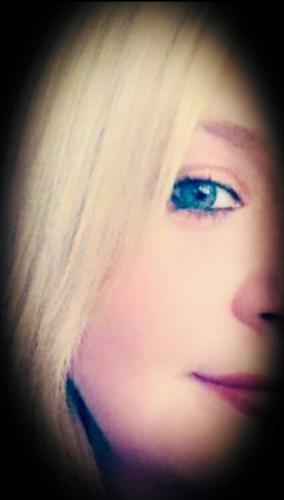 offline
PIN: 4307
Login or Regsiter to add Eva B to your Favourites
More Readers
Psychic Reader Profile: Eva B
Clairvoyance, Clairsentience, Empath
My name is Eva B my reading are based on me hearing, seeing and feeling I work hands free so do not use any tools for my readings
I am a mum to a teenage son who I have bought up on my own so I understand what is like to be a single parent and trying to date and bring someone into your life after a long period of being on your own. I have many life experiences that has bought great pain and joy into my life, these experience have shown me not to judge other people as we all have a very unique life journey.
I enjoy spending time with my 3 German Shepherds, being outdoors close to nature which always clears my head, mediation and going to the gym.
What do you like most about giving readings to clients?
I enjoy doing readings for people for many different reasons and you are able to bring different things to different people, I love when someone come to me to conform what they are feeling about a situation and this helps to empower then feeling the joy of empowering someone is a great feeling.
Helping someone see different options that they have in front of them that they are unable to see for, giving them positively which they may have lost, or helping them to see things in a different way helping to achieve their desired outcome. Reading for people is a very fulfilling experience as a whole. I have many clients that come to me for support when they feel they are unable to talk to people close to them due to fear of being judge many time talking through these fear and guiding them to can build confidence to talk to love ones. I believe when you put the phone down after a reading that you would feel like you have gained a positive experience from your reading with the questions answered that will help you move forward.
How would you say you are typical of your star sign?
I am a very typical Leo lady I take great pride in my job and anything that I do, I like to learn new things setting myself new goals to achieve so I can continue develop myself as a person.
I am very protect of my loves ones very much like a female Lion.
When do you remember being first aware of your gift?
I was around 7 years old when I started to notice my gift I would have very vivid dreams about things what was happening around me I would talk to my friends about this but I soon noticed not everyone had these types of dreams. My family are not spiritual and do not really understand so it wasn't till I was in my teenage years that I started to understand this more. I moved back to England after being bought up aboard as my dad was in the army. I found myself becoming close to my grandma who explained that she was a healer and started to guide me, this was when I started to dream of my Grandad who passed who would help me during my time of need.
What is your most memorable experience with a client?
there are so many memorable experience of the years if I had to pick one it would be a gentleman came to me for a reading when he split from his long term partner, he was very stressed as he could not understand why they has parted ways. We talked about why she had pulled away, she knew she needed to deal with her past and take time for healing to take place from her childhood, he said he understood this but couldn't understand why this meant they could not be together. I explained that she felt they both needed time to work on them self as they was both working through past hurt. I explained that they would both come back together as a couple but at this time they both would stay friends and support each other. He said after talking to me he understood that he did need time to heal and work on his self. One year later he came to see to tell me they had taken 6 months living apart and being friends getting to know each other again, then moved back in with each other and was stronger now and was looking forward to planning a family together.
What other experiences or qualifications do you have that you feel compliment your work as a reader?
I am caring person I have worked in many different caring environments so I have learnt to deliver messages with true, honesty and integrity in a caring compassionate way. I believe when someone comes of a reading they should always hear the truth even if this is something they are not wanting to hear, I will deliver this information in a caring way to help my clients process this information.
What is the most important thing for a person to consider when they decide to have a psychic reading?
Every person is unique making every reading person to them and only them, I feel the process of deciding to have a reading can be easier for some people than others. Some people will come with questions that they would to have answered and others will see where a reading will take them and ask question that they wish to be answered from the information the is given to them at the time.
My advice would go with what feels right for you some people like to look at the readers and see if they are drawn other people will ring and listen to who is online and pick what feels right from hearing the reader voices. Love and light Eva B
Pay by Phone
0905 789 1111
When prompted, enter pin 4307
Calls cost 80p per minute plus your network access charge. All calls recorded. 18+. Entertainment purposes only. You must be the bill payer or have the bill payer's permission. We may send free promotional messages. Customer services & marketing opt out 0161 607 3013
Pay by Credit/Debit Card
0161 864 8555
When prompted, enter pin 4307
Credit/Debit cards: £16.80 for 20 mins, £24.60 for 30 mins & £48.00 for 60 mins including vat. Terms and conditions apply. Money back guarantee on debit/credit card telephone readings (see help pages). Wallet readings available on this service.