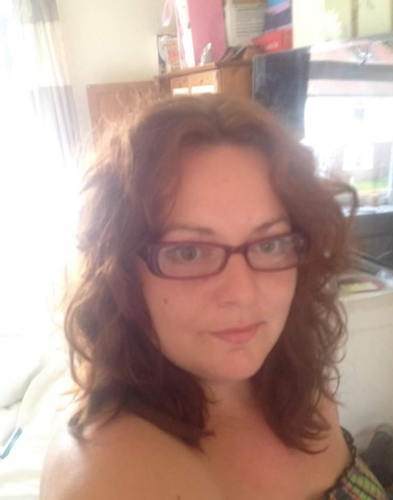 offline
PIN: 4444
Login or Regsiter to add Georgie to your Favourites
More Readers
Psychic Reader Profile: Georgie
Tarot. I use Angel cards and Faery cards too.
I'm Georgie, bright blessings! I'm a sister, a daughter, a mother, a wife, a friend, a healer, a reader and beach lover. I was lucky enough to be brought up in a very spiritual environment and to go to a spiritualist church on a regular basis. It was noticed when I was young that I was Claire-empathic, Clairsentient, Clairaudient as well as an Energy Healer. Additionally I am a Reiki practitioner and holistic therapist. I was encouraged and taught how to use my abilities respectfully so that I could help those in need in a safe way. I consider myself very lucky to be able to help people and have enjoyed developing my abilities with the use of Angel & Faery Cards for the past 20 years.
What do you like most about giving readings to clients?
My favourite part of the reading is when clients' emotions noticeably change and lighten because the cards have aided them to realise there are options or that an outcome is favourable on their chosen path. Being able to help people move forward in their lives is a very humbling experience and an honour to assist in.
How would you say you are typical of your star sign?
I was born on the cusp of Libra/Scorpio and have been fortunate enough to be able to develop the strengths of both. I have the caring, balance and peaceful nature of a Libra with the strength and psychic abilities of a Scorpio. The Libra side of me is dedicated to helping others and the Scorpio side is dedicated to continuous learning and developing.
When do you remember being first aware of your gift?
I don't actually remember becoming aware of my gifts as they have been a part of me as long as I can remember. They were nurtured gently by those around me. What I have been aware of is how they have developed over the years as I've learned how to use them more precisely and how I've learned to combine them all together to be able to help my clients in the best way possible.
What is your most memorable experience with a client?
There have been so many memorable experiences for a variety of reasons. One of the most memorable ones would probably be a lady I did a reading for many years ago when I first started doing card readings for people I didn't know. The lady had asked for a 'year spread' she was quite sceptical and I was quite nervous. Basically the lady had come into contact with her first love and was unsure if she should pursue involvement with him again. During the reading her mother whom had passed over the previous year paid a visit, she came through very clearly and was very direct in her thoughts about her daughters' wishes. I was very unsure of my psychic abilities at that point but took the plunge and told the client what was being said. While my client was in hysterical laughter at what I was saying and said that those were the exact sort of things her mother would say I was still getting the feeling that she still didn't quite believe, so I silently asked for something to show her 100% that this was her mum. I was shown an outfit that I began to describe, a black Ra-Ra skirt with a very fluffy pink mohair jumper with a black poodle on the left breast. The client spent the next half hour laughing and crying as she explained to me that this was the outfit that she wore on her first date with the man in question and she had forgotten all about it. She left feeling lighter happier and became a regular client!
What other experiences or qualifications do you have that you feel compliment your work as a reader?
I am a qualified Reiki practitioner, Crystal and Colour therapist and a Life Coach. I use a mixture of cards including Shapeshifter Tarot, Goddess Oracle cards, Angel cards and Faery cards. I have been a reader for 20 years plus and have worked with clients from all walks of life. I find that all of the therapies and treatments I practice can be combined to give a more intuitive reading.
What is the most important thing for a person to consider when they decide to have a psychic reading?
I think it's very important that a client has an open mind and understands that while they may have an idea of what they want and may even ask a direct question their guides may have other ideas on what they need to hear and know. I am a great believer that people are directed to where they need to be if they follow there intuition. If someone has come to me for a reading then there is something I need to tell them I will do so. Also, remember sometimes things do not make sense straight away as it can be a message for a later date. Bright Blessings, Georgie.
Pay by Phone
0905 789 1111
When prompted, enter pin 4444
Calls cost 80p per minute plus your network access charge. All calls recorded. 18+. Entertainment purposes only. You must be the bill payer or have the bill payer's permission. We may send free promotional messages. Customer services & marketing opt out 0161 607 3013
Pay by Credit/Debit Card
0161 864 8555
When prompted, enter pin 4444
Credit/Debit cards: £16.80 for 20 mins, £24.60 for 30 mins & £48.00 for 60 mins including vat. Terms and conditions apply. Money back guarantee on debit/credit card telephone readings (see help pages). Wallet readings available on this service.