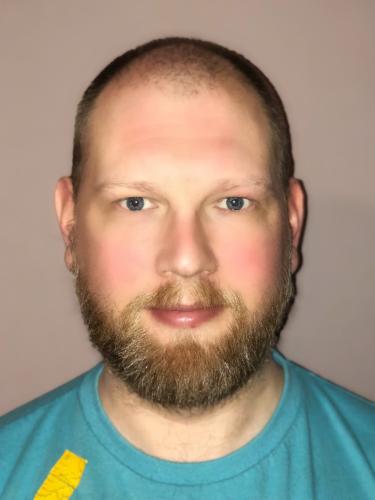 offline
PIN: 4344
Login or Regsiter to add Graeme to your Favourites
More Readers
Psychic Reader Profile: Graeme
Tarot Cards, Lenormand Cards
Hi, my name is Graeme and I'm a Tarot and Lenormand card reader from the east coast of Scotland. I've been reading for many years, since I was a teenager, and have also worked many years in the customer service industry. This has enabled me to develop my empathic skills, which is a big bonus when I'm reading the cards. As well as my card reading, I am a trained massage therapist and Reiki practitioner, which has allowed me to meet and work with a huge range of different characters. Each client has helped me in some way to improve the service I give to others. I look forward to reading for you.
What do you like most about giving readings to clients?
I love talking to people and helping them find a way forward through their problems. It's so validating when I conclude a reading and I've been able to help someone. It makes the years of practice and training so worthwhile. I am social by nature so reading cards allows me to meet a steady stream of new people and listen to their life stories.
How would you say you are typical of your star sign?
Aries are known to be the champions of the underdog and I am quite literally. I adore animals and have a rescue cat and a black Labrador. I'd take them all in if I could - if only I had the room. As well as my love for animals I have a great sense of humour, another thing Aries is famous for.
When do you remember being first aware of your gift?
I remember being given a set of Tarot cards by a friend when I was around 14 years old. It was all gobble-de-gook to me when I was reading for myself, but then I started to read for others and they were confirming the things I told them. I realised I could actually do this! I haven't looked back since.
What is your most memorable experience with a client?
I met an elderly woman in my local new age shop a few years back and she asked for a reading. She explained she had suffered from "the blues" since her relationship had ended several years prior and she wanted to know if she would meet anyone at her late stage in life. I saw in her cards that there was soon to be two special someone's in her life. She was incredulous, but thanked me for the reading and went on her way. Three months later I was happy to be invited to her wedding and a few months after that I met her in the street, along with her husband and the new addition to their family - a baby pug. I often meet the three of them walking on the beach and she always has a smile on her face.
What other experiences or qualifications do you have that you feel compliment your work as a reader?
As well as years of experience in the customer service industry I went back to college a few years back to study complementary therapies - massage, reflexology and aromatherapy. I then went on to obtain my Reiki practitioner certification. I learned how to approach my client's holistically, looking at their mind body and spirit and this has had a massively positive impact on my card readings. Once Reiki is turned on in a person, it can't really be turned off so some of the energy is passed on to my clients as I read for them.
What is the most important thing for a person to consider when they decide to have a psychic reading?
I think we should all trust our intuition a lot more. We are all intuitive to some degree, but tend to ignore our gut on a lot of things. Most people can "feel" if they are going to connect to a particular reader and they should always trust that feeling. I think also that people really need to think about why they want a reading and what they expect to gain from it. Just for fun, spiritual guidance and help with answers to life's mundane problems are all valid reasons, but you shouldn't expect to always hear just what you want to hear. This defeats the whole purpose. You need to be open to what the cards tell you. That doesn't mean that you should accept everything that's said to you without question, but be open to what you're told and realise that our lives aren't written in stone. A good reader may give you disappointing news, but will also be able to point out opportunities to turn the situation around or show you potential where you thought there was none.
Pay by Phone
0905 789 1111
When prompted, enter pin 4344
Calls cost 80p per minute plus your network access charge. All calls recorded. 18+. Entertainment purposes only. You must be the bill payer or have the bill payer's permission. We may send free promotional messages. Customer services & marketing opt out 0161 607 3013
Pay by Credit/Debit Card
0161 864 8555
When prompted, enter pin 4344
Credit/Debit cards: £16.80 for 20 mins, £24.60 for 30 mins & £48.00 for 60 mins including vat. Terms and conditions apply. Money back guarantee on debit/credit card telephone readings (see help pages). Wallet readings available on this service.