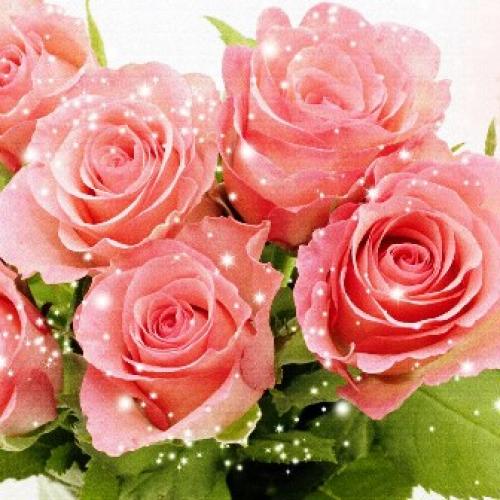 offline
PIN: 4209
Login or Regsiter to add Tova to your Favourites
More Readers
Psychic Reader Profile: Tova
Clairvoyant Psychic, Mediumship , Tarot & Angel Cards
Welcome to my profile -
My name is Tova, meaning "Good".
I work with my spirit guide called White Cloud on the highest level.
I am a natural born Clairvoyant, Psychic & work with Trance Medium.
I don't need to use tools but can read Tarot & Angel Cards and like to reassure clients by using them to reaffirm details or looking into the future options.
I also work as a Life coach, Healer, Crystals, Spiritual Counsellor, International Businesses looking at recruitment, and so much more.
To be honest my life hasn't always been easy, any natural medium will tell you we all have a story to tell about growing up as the odd girl or boy in class and this continues in life until you fully understand that you are not alone a have a gift.
I thank my guides for protecting me and connecting me with the right people at the right time in my life.
I have been into the light twice in my live and felt the wonderful feeling of Love & Peace around me.
Once you have experience the light you never forget that feeling of love & peace and for this reason I always give back to the community, working in my local spiritualist Church giving readings on platform & healing after services.
You will find me very open & honest in my readings with great understanding. I do not judge as everyone has their own story to tell, from heartbreak, career, money, family, feeling, being alone and finding life balance.
I have been lucky to work with the best over 20 years and have clients all over the world from different backgrounds & walks of life.
My clients can call me anytime to arrange an appointment over the telephone and I will always be there any time for you if for any reason you need to speak to me as I work different international time zones.
That is why I enjoy working on the telephone as life can change day to day and sometimes it's good to talk.
I speak with clients in different time zones every day which I find inspiring.
What do you like most about giving readings to clients?
I love my job, it's the most uplifting experience.
I have many clients world wide from different backgrounds which I find so interesting, as I can also learn from clients.
They share the lows with the highs, thanking me for my guidance from spirit.
They feel connected to loved ones that have passed over and through my gift aware we never walk alone.
Sometime clients telephone me just to say hello, updating me on their good news which is wonderful to hear.
I feel blessed that I can use my gift to send healing, listen or giving a reading to create a positive outlook it makes me happy thanking my guide.
We laugh & cry together which brings joy & happiness, raising the energy levels. Don't forget no question is silly or odd; I've heard it all and my clients are aware I never judge them.
How are you typical of your star sign?
Cancer -
Sensitive, intuitive, very protective of friends, family and clients
I identify with many by tuning into emotions, full moons, sunsets, listening to the ocean sound waves; cancer is a water sign.
I give to all with love and an open heart.
Don't forget us Mediums also suffer the same heartbreak and loss as many clients, our guides teach us to be strong and learn from our mistakes so we can relate.
I am home loving, enjoy the Arts and love Animals- don't forget they give healing.
When did you first become aware of your gift?
Heartbreaking time growing up but remember the positive and the protection my guides have given me making me stronger.
Lovely lady very well known Medium that has passed to spirit now took me under her wing.
Told me I had a special gift and explained to me that daydreaming in school was Trance state.
Talking to myself was talking to spirit & my guides - Not everyone can see or hear.
Telling teachers that something was about to happen in class or other - I was using my gifts.
At a young age I joined her private circle for many years and learned the old ways; trance, Card Reading and so much more.
I've seen wonderful things that are now very rare, this wonderful lady is now in Spirit still watching over me and ensures that I respect spirit at all times as sometimes we can forget.
I was told that I now must move forward to give back to spirit, so I started working and love to take the platform at our local Spiritual Church.
From the moment I walked on the platform my guides took over and I worked in trance state .
I have learnt from the best and continue to learn every day.
More than 20 years working with the public and international businesses I am blessed that I had should a wonderful teacher and those who follow her.
I hope I still make her proud & Spirit and never let them down.
What is your most memorable experience with a client?
Spirit always brings people together and for any reason; I could be standing at the bus stop or train station, people always are drawn to me. From word of mouth a young lady telephoned me for a face to face reading - she was in so much pain that we spoke that day. Her Grandmother wanted to let her know that it's going to be alright and give me details of her current problems and future outlook. I gave her details about her Gran but she had passed over before meeting so held information. This lady contacted he father living overseas and got confirmation that everything I said about his Mother was correct , and was very surprised. Her father contacted me and also requested a reading, and all members of the family are regular clients. The young lady now is married with a baby, moved into new home and very happy with a positive future ahead.
Another time - I told a young person that he would be leaving his job within weeks not years and it will be unexpected but have faith, someone will offer him work overseas going through golden gates. He said no, this in not correct, he is happy in his job. He has family overseas but his life is in England, I could not take this back and only give what spirit is telling me so asked him to hold information. I felt that I disappointed him but knowing that spirit told me I had to trust something was going to happen and would make sense. One week later he telephoned me asking to book a second reading for him and a friend, I explained that I had only just given him a reading one week ago. He explained that after our reading a few days later his office head gathered staff telling them the office was to close, moving and therefore all staff in building were to be made redundant. After telling his family, someone contacted him offering him a job overseas and in the picture of the complex the building was behind golden gates. He thanked me and we arranged a new reading and now all his friends & family are regulars. So many memorable experiences have touched my heart.
What other experiences or qualifications do you have that you feel compliment your work as a reader?
I have worked with Spirit for 20 years or more tuning into the vibrations alongside my wonderful guide White Cloud every day. I'm very insightful connecting on a deep level, spirit helps me pass on special messages. I work as a Healer, with Crystals, Tarot & Angel Cards, Trance Medium, Psychic readings, International Reader, Recruitment & Businesses services by reading Auras, Life Coaching, Meditation, Work in Spiritual Churches, Platform reading and after service healing.
Learning all the time helping others , workshops and so much more with my Psychic Sisters
What is the most important thing for a person to consider when they decide to have a psychic reading?
It is important to speak and be heard as spirit works on a voice vibration like making a telephone call if only one person speaks the other many not understand or hear and you cannot connect.
Be open - listen - write down messages as sometimes guides bring people through that family may have known before you were born or friend off a friend asking you to pass on a message.
Spirit connects for a reason and at the time you don't always hear what you want spirit can only tell you truth but the path you choose is your own.
Everything you ask for works with the Universe offering choices , sometimes we take the wrong path but it makes us stronger and lessons learnt so we can share and help others. Spirit will always protect you and your family. Angels walk with you and everyone has a spirit guide .
Have faith, keep a clear open mind, know it's the right time to ask for a reading and remember you are never alone.
Pay by Phone
0905 789 1111
When prompted, enter pin 4209
Calls cost 80p per minute plus your network access charge. All calls recorded. 18+. Entertainment purposes only. You must be the bill payer or have the bill payer's permission. We may send free promotional messages. Customer services & marketing opt out 0161 607 3013
Pay by Credit/Debit Card
0161 864 8555
When prompted, enter pin 4209
Credit/Debit cards: £16.80 for 20 mins, £24.60 for 30 mins & £48.00 for 60 mins including vat. Terms and conditions apply. Money back guarantee on debit/credit card telephone readings (see help pages). Wallet readings available on this service.