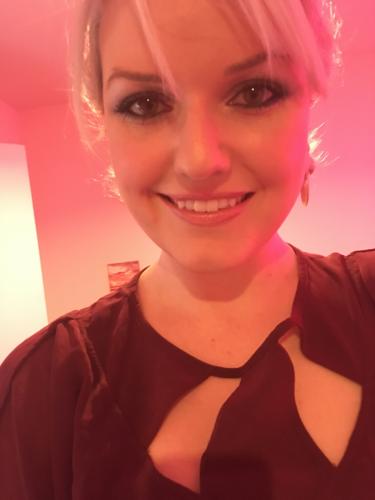 offline
PIN: 4134
Login or Regsiter to add Zoe to your Favourites
More Readers
Psychic Reader Profile: Zoe
Tarot Cards
Hi, I'm Zoe.
I have been fascinated by the Tarot for many years now; this ancient practice offers insight into our subconscious minds/higher-selves. It works by unlocking messages that remain hidden or overlooked by our somewhat limited, conscious awareness. Tarot depicts a story that unfolds to reveal the obstacles, strengths and potential pathways relating to a particular question or situation. It speaks the language of the universe: energy, vibration. This is reflected through symbolism, numerology and colours. As such, it can be used as a tool of divination, providing intuitive guidance and clarity.
I find the Tarot is invaluable for helping others to regain their footing when they're seeking answers or resolve. I apply Tarot to my own life and continue to study this majestic source of wisdom and inner truth.
What do you like most about giving readings to clients?
It's a rewarding prospect, helping people to work through any issues they may be facing. I like to think that I can offer a bridge of support and assist folk in moving forward along the path that is best for them. I enjoy talking and connecting with people. As individuals, we're unique with our own experiences and lessons to learn, but we're all human, nonetheless. A fresh pair of eyes can help to bring peace of mind when we feel overwhelmed; I endeavour to provide that.
How would you say you are typical of your star sign?
Yes, definitely! I'm a Pisces, the twelfth and last sign of the zodiac. We're said to be highly sensitive, imaginative, artistic, hard-working, sociable, spiritual and romantic. Also, we're known for wearing our hearts on our sleeves and being believers in true love; these are traits I can attest to! I'm fiercely loyal; my nearest and dearest shape my life. I can be shy at first, but also rather animated, if not a little wild! However, I enjoy my own company and the comforts of home, too.
When do you remember being first aware of your gift?
I first discovered Tarot cards in my late teens, and I've developed my reading skills ever since. It may sound a little peculiar, but once I become familiar with a deck of cards (I have many), they seemingly develop a personality of their own. Messages virtually 'jump' out; this is especially the case with regular clients and/or ongoing situations. It's as if the cards maintain their own spiritual archive, as it were.
What is your most memorable experience with a client?
A lovely lady was going through a rough patch with her significant other. Over the course of a couple of months, certain cards kept appearing, the most notable of all being the Death card. Due to the rest of the reading, I felt that this card would be very significant – in a positive sense – indicating the end of the difficult period. A few weeks later, she tells me that she's experiencing a rapid, vast improvement in her partner's conduct towards her. It's like they'd entered a new cycle; their relationship became stronger, more passionate, intimate and loving as a result. Soon afterward, cards to indicate marriage and starting a family began to crop up. The Tarot never ceases to amaze me!
What other experiences or qualifications do you have that you feel compliment your work as a reader?
I'm warm and naturally empathetic. I never judge, and I personally don't believe in the 'tough love' approach. Yes, honesty and integrity are important, but when we're faced with hardship, the last thing we need is to be kicked when we're down (in a manner of speaking). I aim to empower the querent and help them to find solutions where possible.
What is the most important thing for a person to consider when they decide to have a psychic reading?
It's essential to recognise the true purpose of Tarot (and any other type of reading, for that matter). Although it can show expected outcomes, I tend to avoid 'fortune telling' or putting too much weight on predictions. Why is this? Well, the Tarot echoes energic patterns; the people, occurrences and other factors that are influencing any given situation. Future events are thus, not set in stone. Surrounding us is an infinite field of potential; we help to weave the fabric of life – comprised of energy – through our thought processes, feelings and beliefs. We have choices. My ethos is to help the client choose that which will serve them, bringing happiness and fulfilment to their life.
Pay by Phone
0905 789 1111
When prompted, enter pin 4134
Calls cost 80p per minute plus your network access charge. All calls recorded. 18+. Entertainment purposes only. You must be the bill payer or have the bill payer's permission. We may send free promotional messages. Customer services & marketing opt out 0161 607 3013
Pay by Credit/Debit Card
0161 864 8555
When prompted, enter pin 4134
Credit/Debit cards: £16.80 for 20 mins, £24.60 for 30 mins & £48.00 for 60 mins including vat. Terms and conditions apply. Money back guarantee on debit/credit card telephone readings (see help pages). Wallet readings available on this service.