Beginner Tarot Spreads: Love, Health and Wealth
New to tarot? Psychic Sofa offers a range of psychic reading services. Learn how to do beginner tarot spreads that assess love, health and wealth here.
Interested in learning more about beginner tarot spreads? The experts at Psychic Sofa have got you covered. Tap into your inner witch and harness the power of the tarot with these easy tarot spreads for beginners.
However, before we take a deep dive into different tarot spread methods, let's first take a look at what tarot spreads are…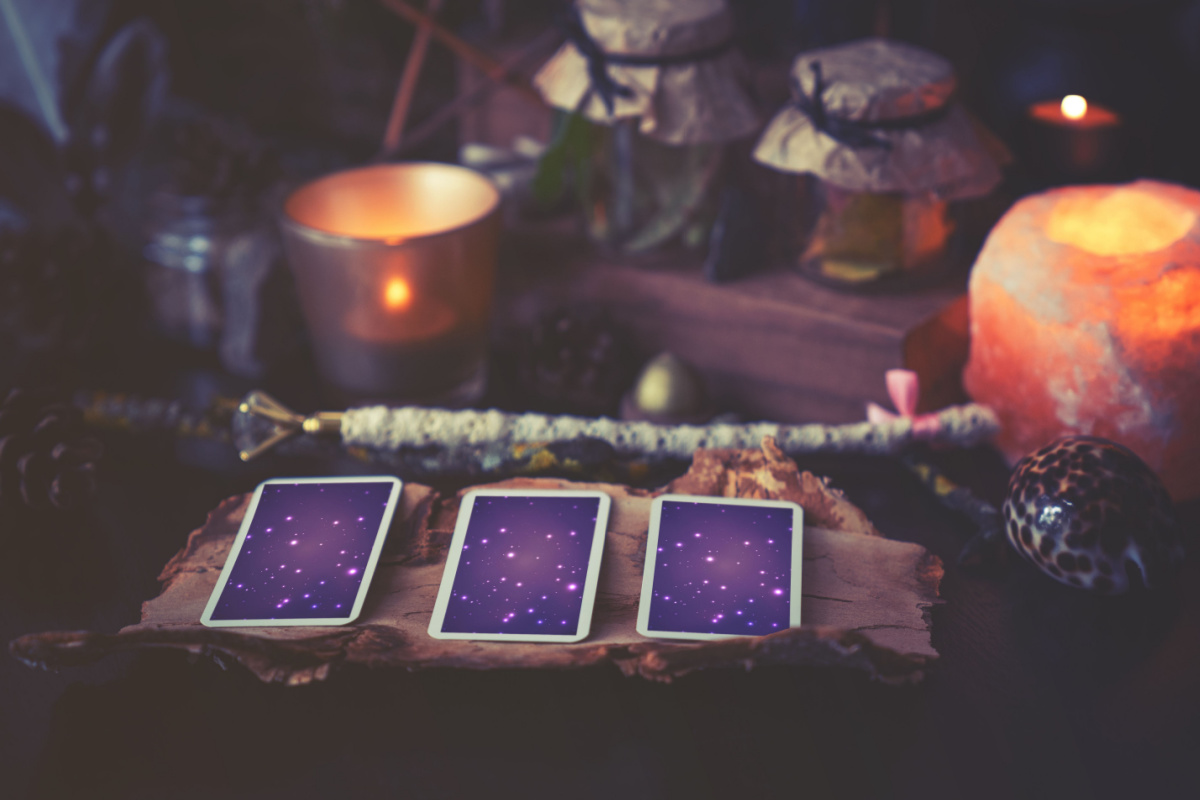 What Does Spread Mean in Tarot?
Tarot reading refers to a deck of 78 cards that are used to gain insights into various aspects of the past, present and/or future. It is a popular practice of divination, with origins dating back to the 15th century.
However, its affiliation with the occult and its popularity as a divinatory tool emerged in later centuries. So, what is a tarot spread?
A spread is the intentional layout of tarot cards wherein the placement typically represents answers to a particular question or situation.
If you are new to tarot reading, these recommended beginner tarot spreads are a great place to start.
One-Card Tarot Spread
The one-card tarot spread is an ideal beginner tarot spread as it's quick and simple - you literally just have to pull a single card out from your deck! Not only is this easy for beginners to remember, but it's also convenient if you'd like clarity or guidance on a particular aspect of your life (love, health, and wealth) on the spot.
How to Do a One-Card Beginner Tarot Spread
Think of a question that you wish to ask your deck - something that can't be answered with a simple 'yes' or 'no'
Cleanse your tarot deck - the cleansing ritual is often different from person to person, but one way is to just knock on your deck three times to spread your energy onto your deck
Holding your tarot cards, direct the question in your mind to your deck
Shuffle until you feel that you should stop and spread your cards out
Pull out the card that you're drawn to - this is the card that holds the answer to your question!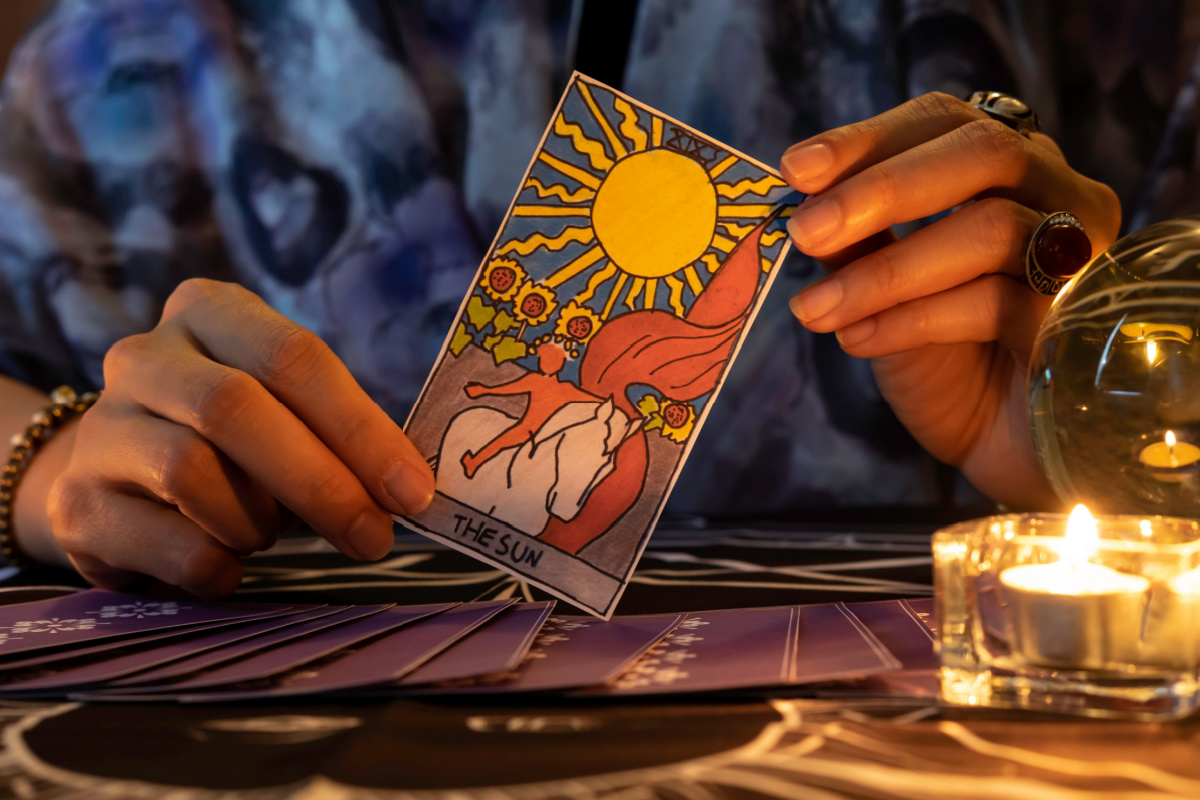 Three-Card Tarot Spread
Another beginner tarot spread to learn is the three card tarot spread. The placement of the cards can represent different things according to the question you ask. These could be (in order from card 1 to card 3):
Past, Present, Future
Situation, Obstacle, Advice
Mind, Body, Spirit
You, Relationship, Partner
However, with experience and confidence, you'll be able to create your own three card spread patterns.
How to Do a Three-Card Beginner Tarot Spread
Repeat steps 1-4 from the one-card spread
Pull out three cards you're drawn to and lay them out in a horizontal line - from left to right, these are cards 1, 2, and 3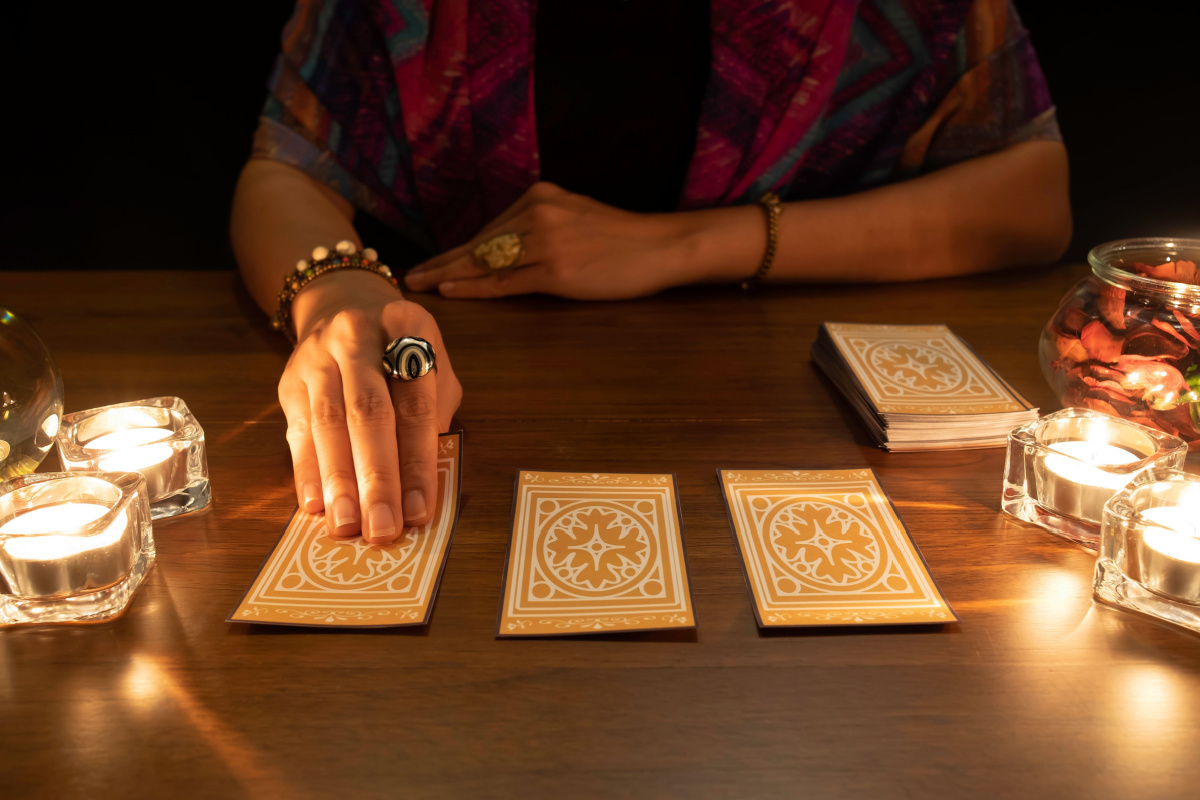 Five-Card Tarot Spread
If you're looking to dig a little deeper, a five-card tarot spread will do the trick. This card spread is excellent for beginners as it's a little more advanced than a three-card spread, allowing beginner readers to enhance their tarot reading skills. It can be interpreted as:
Card 1 - current situation
Card 2 - response to situation/influences
Card 3 - challenges
Card 4 - action needed/outcome
Card 5 - outcome/theme
With the theme interpretation, card 5 is placed in the centre, with the additional cards laid out around it.
How to Do a Five-Card Beginner Tarot Spread
Repeat steps 1-4 from the one-card spread
Pull five cards clockwise - card placements can vary from reader to reader as it's what the cards represent that matters most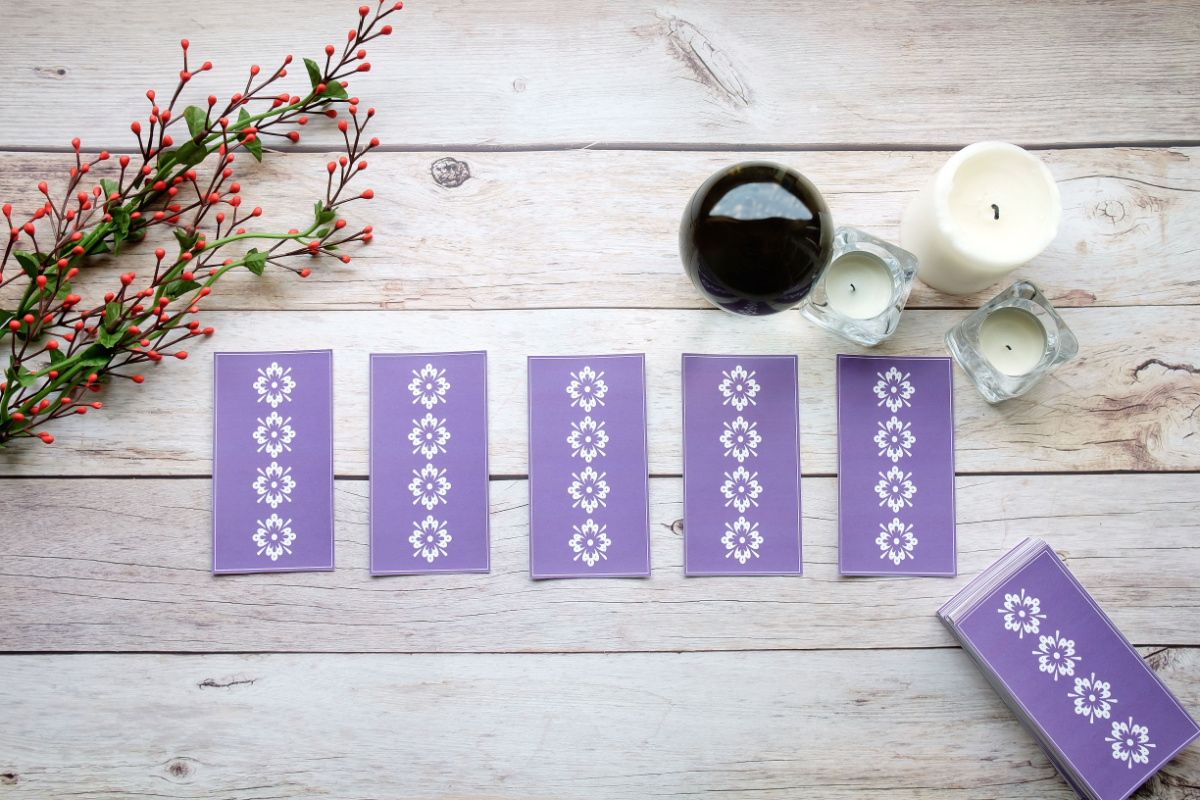 Celtic Cross Spread
Ready for a challenge? The Celtic cross spread is certainly a complex spread, but worthwhile to learn, even for beginners. It provides deep insight into situations or problems at hand.
How to Do a Celtic Cross Beginner Tarot Spread
Repeat steps 1-4 from the one-card spread
Pull 10 cards, placing them in a Celtic cross spread:

Card 1: centre of spread - situation and problem
Card 2: on top of card 1 horizontally - challenge/block
Card 3: below card 1 - what needs to be addressed
Card 4: left of card 1 - past/root of issue
Card 5: above card 1 - possibilities/strengths
Card 6: right of card 1 - near future
Cards 7-10: lined vertically from bottom to top beside card 6; 7 - advice/perception of self
Card 8: above card 7 - environment
Card 9: above card 8 - hopes and fears
Card 10: above card 9 - outcome; not a determined outcome; prediction of where energy is heading
Yes or No Spread
One of the basic spreads that you can learn as a beginner is the yes or no spread. Although this spread isn't recommended (or particularly used) by experienced readers, it's still an easy beginner spread to learn as you get more comfortable with tarot reading. It's great for practising interpretations and reading energy.
Keep in mind that cards that represent 'yes' and 'no' are determined beforehand, so some Major Arcana cards and some Minor Arcana cards will be both 'yes' and 'no'. As you grow in experience and knowledge, the categories of 'yes' and 'no' cards may change on a case-by-case basis.
How to Do a Yes or No Beginner Tarot Spread
Define your question - it must be capable of being answered with either a 'yes' or 'no' in a way that's not too broad or biassed
After cleansing your deck, shuffle whilst focusing on the question
Spread the cards face down when you're ready
Focus on the question and pull a card
Repeat previous steps twice so that you have three cards out in total
Three 'yes' cards means 'yes', whilst two 'yes' cards means a likely positive outcome!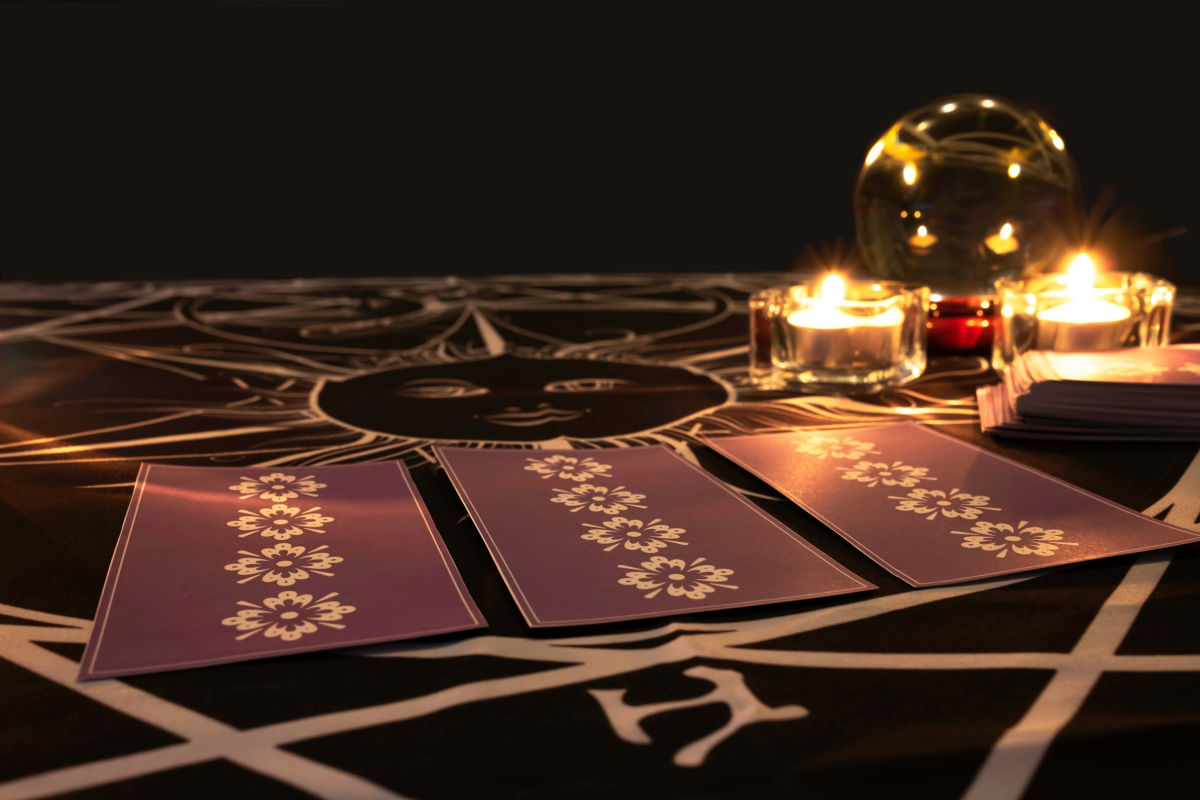 Can Anyone Read Tarot Cards?
Contrary to what some people may believe, tarot reading is an ability that anyone can practise. It can be fun to explore for the curious and intuitive, but it does take time, practice, and knowledge for the reader to perfect.
If you are looking for professional tarot readings, regardless of whether that's for yourself or for someone you know, Psychic Sofa's team of qualified psychic readers can help you find the clarity you need in your current situation or to assist you in finding the answers to the questions you hold deep in your heart.
Psychic Sofa has been offering a wide range of psychic reading services for over 25 years, from tarot to astrology - all by experienced professionals. For more information about our services, don't hesitate to contact us.
Comments
No comments have been made yet
Create a Psychic Sofa account today!
Join the Psychic Sofa Community Today and get access to:
Get notified by (FREE) SMS text when a reader becomes available!
Latest offers and members only exclusives
Add favourite readers to your profile