A Beginner's Guide To Tarot Cards
Our Psychic Sofa readers are well acquainted with the many wonders of tarot cards and are ready to help you. Curious about what tarot cards actually mean, and how a tarot reading can help you? Read on for more.
With the turmoil of recent years, including the stresses of a worldwide pandemic, it's no wonder that many of our customers are turning to tarot for advice and insight!
Our Psychic Sofa readers are well acquainted with the many wonders of tarot cards and are ready to help you. Curious about what tarot cards actually mean, and how a tarot reading can help you? Read on for more.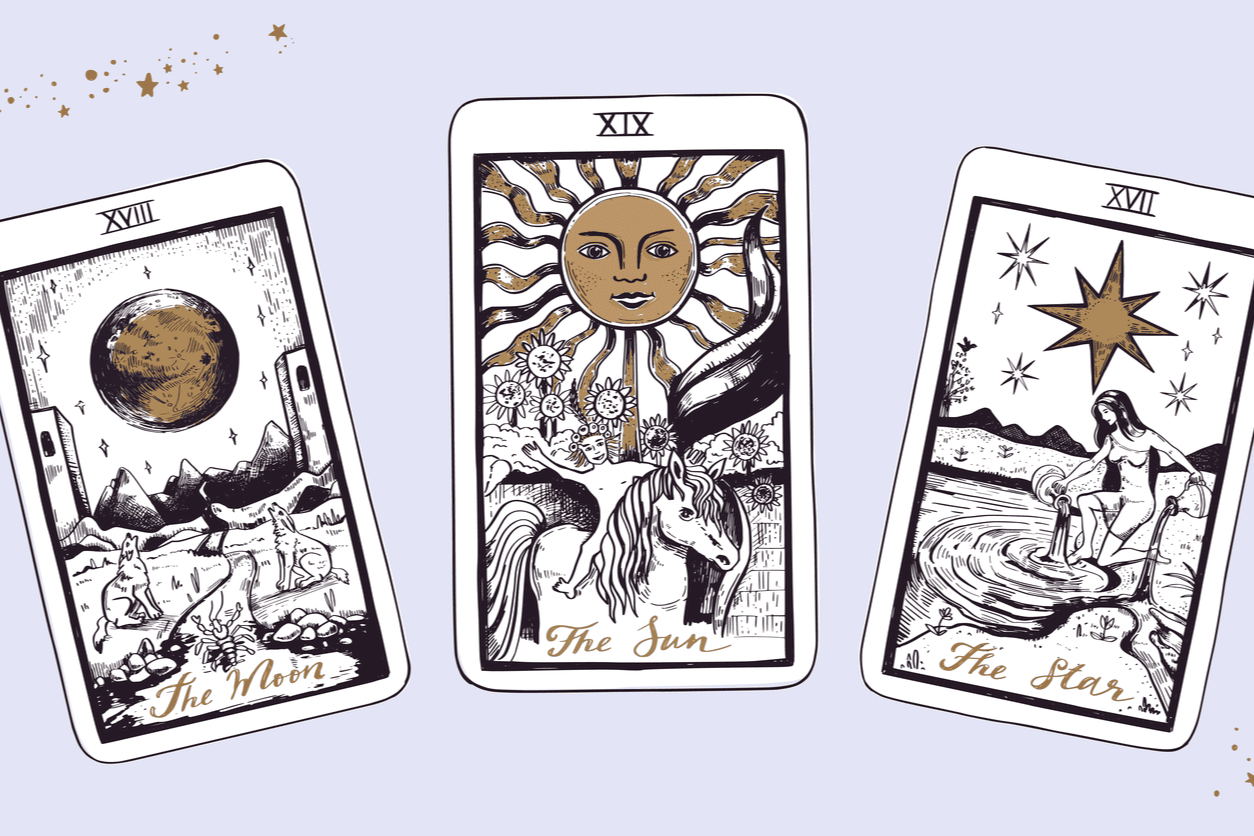 What are the benefits of tarot card reading?
There are so many benefits to tarot card reading! But, the most pressing one is this: clarity in thought and vision.
When Psychic Sofa tarot readers interpret cards from a tarot deck, they reveal various important divinatory meanings. Card meanings can relate to love, relationships, work, and family as well as offer insight into your current life challenges.
Across a great span of time, or just this current moment in time, our gifted psychic readers offer great clarity regarding your personal experiences. This guidance can make you feel much better about your current situation. Ultimately leading you to view your circumstances (whatever they may be!) without confusion and with an improved awareness of yourself and your actions.
Tarot card reading can also help your connection with the universe, as well as your relationships with the important people in your life. Finding the right tarot card reader through Psychic Sofa is a crucial step towards staying on the right life path! Don't underestimate the power of meaning - and the interpretation of that meaning. Divinatory tarot looks toward the future and the flow of life.
Of course, the flow of life is always changing.
Think of the flow of life like a river – ebbing and flowing as it wishes, sometimes rapid, and sometimes slow and calm. Reading tarot cards can bring us into balance with the flow of life as we reach an improved state of connection and understanding with ourselves.
What questions can you ask tarot cards?
If you want to receive a clear tarot card reading, there are some recommended questions to ask! Sometimes, the questions themselves are just as important as the answers you want to receive. Without a doubt, the best types of questions to ask in readings are as follows…
Open-ended questions: Broad questions, such as 'What is happening in my love life right now?' are best to ask a tarot reader – tarot cards aren't there to give you a final answer to a situation, they simply guide you to making an appropriate decision for yourself.
General questions: Sometimes, we don't have a clear idea of what we want, or need, to know from a tarot deck! You could ask 'What do I need to know right now?' and receive meaning from your tarot cards that might otherwise be unexpected, yet so important.
Clarifying questions: There's no shame in clarifying something your tarot reader has said, with a question such as 'What did you mean by this?'. When first engaging with tarot, it's no surprise that further explanation might be needed. It's better to be sure of what the cards are telling you than to misinterpret what has been said.
Advice on choosing the right tarot deck
There are different types of tarot decks that all serve different insightful purposes! Sometimes, people choose tarot decks that best complement their personality, and others use sentimental decks that have been gifted to them.
With an explosion of tarot decks recently taking place, we've compiled some of the finest decks for you to choose from. One of these might be the right one for you!
Crowley Tarot: Created by Lady Frieda Harris and renowned occult scholar Aleister Crowley, the Crowley Tarot deck is remarkable for its gorgeous Art Deco design and the inclusion of three Magus, or Magician, cards. Crowley's occult tarot proves insightful for four areas of life – general, consciousness, professional matters and relationships.
Egyptian Tarot: Journey back in time with the Egyptian Tarot deck, where many of these cards are related to the ancient mysteries of Egypt. Different Egyptian divinities adorn these tarot cards, insightful for situations in the past, present and future. Interpretation can vary depending on the direction of the card in your deck, the influence of the virtues, the twelve periods of the year, and the four stages of life.
Arcana Tarot: Both Major and Minor Arcana cards can be used in a deck, although Major Arcana cards are particularly impactful in tarot. When reading tarot, Major Arcana cards – of which there are 22 – will represent situations we all face in life, on a greater scale. Each carries specific messages of useful perspective and guidance. Minor Arcana cards focus on everyday actions, not the bigger picture.
Tarot de Marseille: Tarot de Marseille dates back to the 13th century with strong roots in France. It is still popularly used for magical research, divination and meditation. Many of these tarot decks are close reproductions from the authentic Tarot de Marseille - a beautifully engraved, woodcut original set still kept in Paris.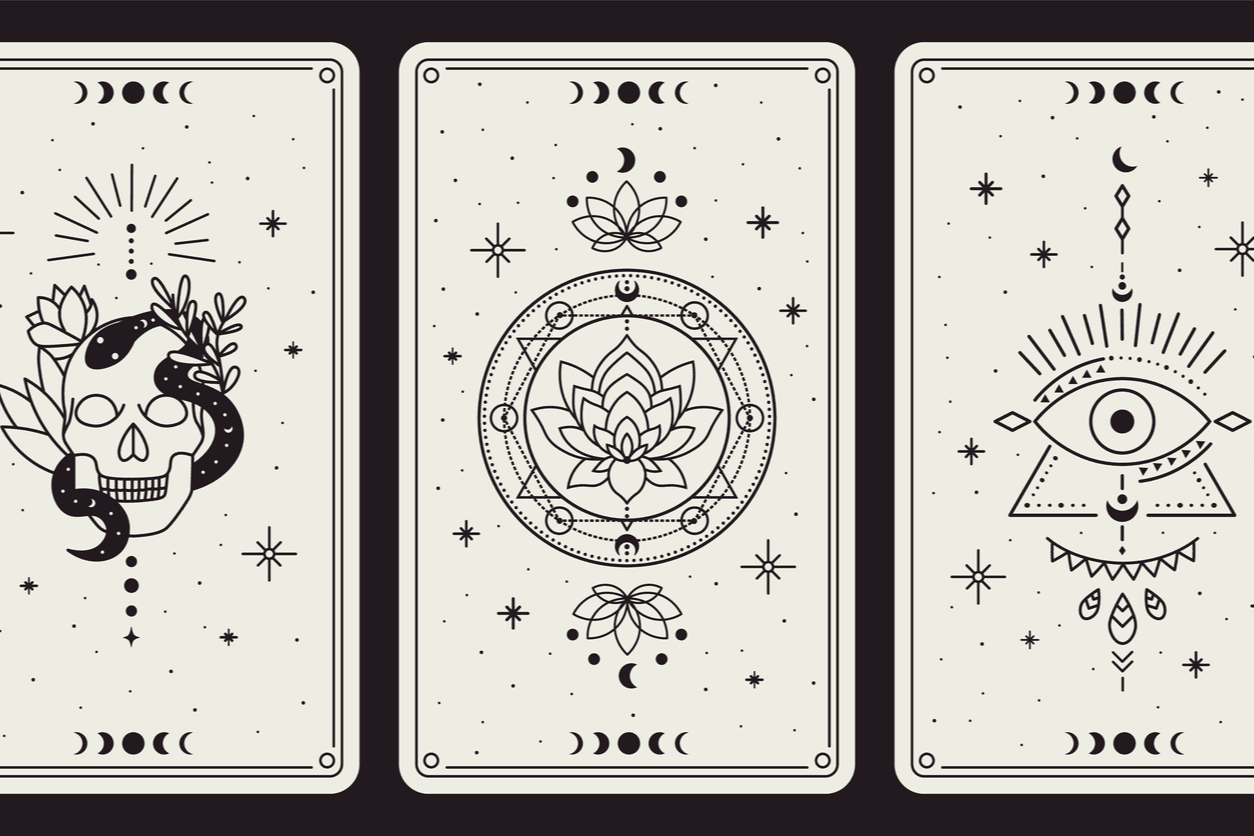 How Psychic Sofa can teach you about tarot cards
Are you completely new to reading tarot cards? Figuring out how to interpret tarot cards can be difficult alone, but Psychic Sofa can lend a helping hand. If you want a reliable tarot card reading, our talented readers host readings for customers but can also help and advise you on interpreting your own tarot.
Tarot can offer invaluable direction and needed clarity regarding important events or decisions in your life, working to offer great insight into your personal experiences. This is a brilliant way to cultivate self-awareness and clear away confusion!
At Psychic Sofa, our psychics are experts in everything from tarot cards to crystal healing, using their clairvoyant talents and innate perception to help you overcome any difficulties or challenges in your life. For a personal, in-depth psychic reading, reach out to one of our readers, today! Call 0905 789 7752, costing 80p per minute plus your network access charge, or ring 0161 864 0152. Our Psychic Sofa app is available for eager tarot card readers, also.
Comments
No comments have been made yet
Create a Psychic Sofa account today!
Join the Psychic Sofa Community Today and get access to:
Get notified by (FREE) SMS text when a reader becomes available!
Latest offers and members only exclusives
Add favourite readers to your profile