Do you believe in fate? Learn about fate; the cosmic connections that impact your life.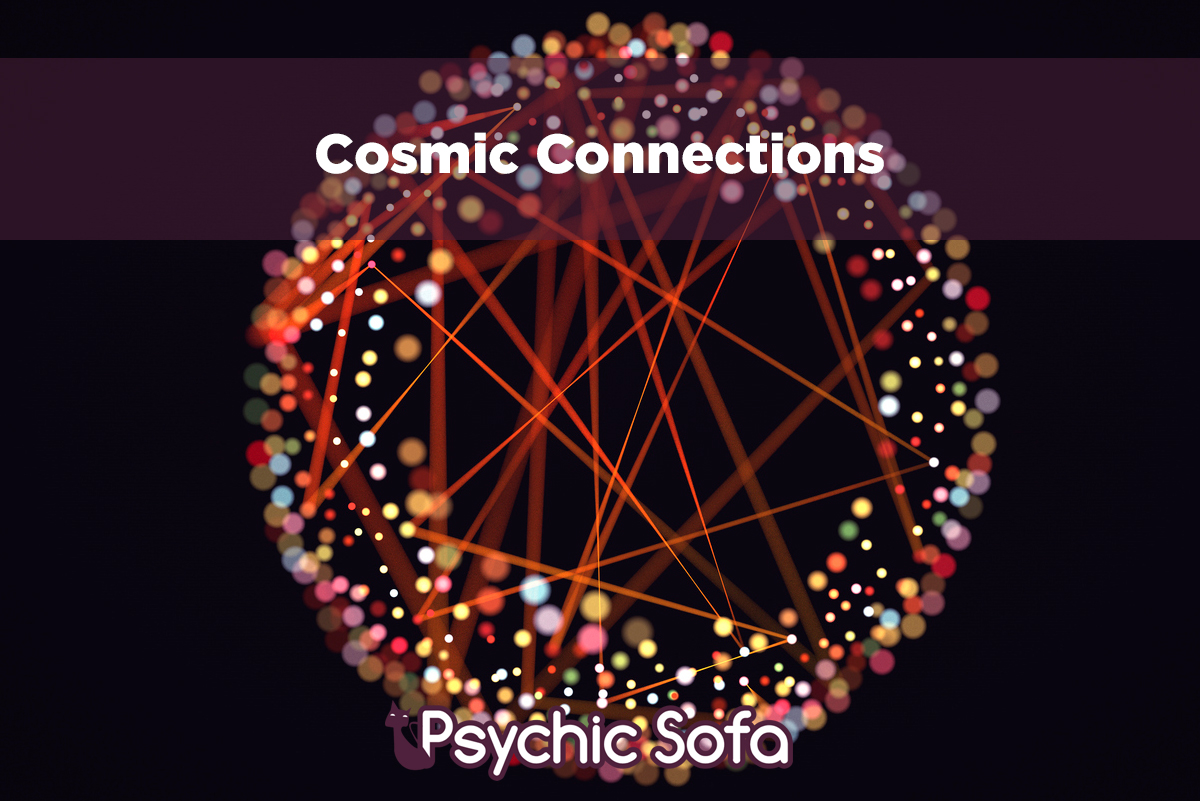 Do you believe in fate? Fate isn't the idea that your life is pre-determined. The choices you make every second of every day will determine the course of your life.
But fate is the idea that nothing happens by chance. Everything happens for a reason. That reason might be the result of your choices, or it might be the result of another person's choices impacting upon you. However, everything that happens contains a life lesson for you. Some may be pleasant, others not so much. But either way these lessons help your spirit grow and evolve - if you pay attention to the lesson.
Fate impacts all areas of your life. But perhaps the most obvious is in your interactions with other people: your relationships. From lovers to friends, to children to school teachers to a stranger on the street - all the people you encounter can teach you life lessons. You could call them 'cosmic connections' because all relationships exist to help you learn.
Some of these people will be with you for a lifetime, others for a few minutes but all you interactions are fated to teach you. Here are some of the cosmic connections you might recognise.
Cosmic connection: Awaken
This person brings change into your life. He/she stops you coasting down the comfortable path you've been on and awakens you to new possibilities. Your awakening may be gentle and pleasant or it may be challenging. But it is always necessary. The awakener will help you see the plans the universe has in store for you. He/she will help you change the course of your life. From the relative who gives you a first step onto the career ladder to the boss who makes you redundant - awakeners will make you change your life for the better. The changes will always be beneficial in the long term - even if they don't seem so at first.
Cosmic connection: Teacher
Your teacher cosmic connection could be your parent or a school teacher but equally a teacher figure could be a child or an animal. This person or creature is with you in an intensive way for a short while to help you learn a specific lesson. For example, a child teacher or animal teacher may help you to learn how to be compassionate or to put somebody else before yourself. The intensity of your connection is strong and will not last forever at this level, although this person may be in your life for many years.
Cosmic connection: Remember
A casual conversation with a stranger, or a heart-to-heart discussion with a friend - both could be remember cosmic connections. A remember cosmic connection's purpose is to keep you on the soul path intended for you. He/she will offer guidance that will resonate with you, making you realise that you are not fulfilling your potential, or you are doing something that is not good for you - physically, emotionally or spiritually. Listen to them.
Cosmic connection: Growth
Your growth cosmic connection is most likely to be a romantic partner. Although, they can sometimes be a close friend. Together you will help one another to increase in wisdom and progress along your life path. Together you will achieve things that you could not have done alone. Whether your relationship lasts or not doesn't matter. This person has helped you to learn and grown whether they are with you for a life time or for a few months.
Cosmic connection: Challenger
The challenger can turn your life upside-down. He/she comes along to question and challenge the views you hold and to show you a new way forward. The challenger could be somebody who prompts you to revaluate your opinions and beliefs, opening your mind to new thinking. Often a source of conflict - the challenger could be somebody you intensely dislike. Or the challenger is sometimes a reminder of who you don't want to become, warning you to not slip into negative habits.
Cosmic connection: Togetherness
Your togetherness cosmic connection is a pleasant word exchanged with a stranger, a neighbour or affection given to an animal who is not your own. This connection reminds you that everyone in the world is connected on a cosmic level, even those we don't know well or at all are spiritually part of you as you are of them. It reminds you to always be kind to others as you would wish them to be kind to you.
Insight Into Your Own Psychic Connections
Looking to learn more or uncover or open up and invite your own psychic connections? Our psychics are available right now to talk to you on the phone, via text message or email and can help provide you with the clarity and insight you're seeking. Start your psychic reading here.