Feeling spiritual is sometimes tricky when everyday demands of home, work and family take up your time. During the winter months, it's especially tempting to hibernate at home in front of the TV and put off thinking about your spiritual side. But this quiet time of year when the cold weather keeps you stuck indoors, is the perfect opportunity to sharpen your spiritual senses. There are plenty of ideas you can try to help you tune into your spiritual side: candles, herbs, essential oils and incense are just some of the things that will help you to feel more spiritual.
The idea behind using spiritual tools is to help you focus on the task you are trying to perform, whether that's meditation, prayer or healing. The tools will draw your attention to your senses and away from any distracting thoughts racing through your mind. If used correctly, spiritual tools can stimulate an altered state of consciousness making you more receptive to receiving spiritual guidance.
How to Sharpen Your Spiritual Senses
Here are some ideas about how you can get your senses working to enhance your spiritual experience.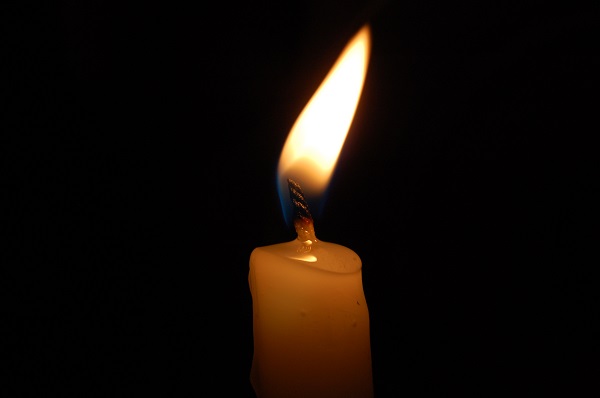 Sight
Mandalas: these are geometric colourful drawings representing the universe, the creator, and the human condition. Sounds complicated but in fact it is a meditation in visual form. Popular in Buddhism and Hinduism, you can find numerous mandalas online or in books. The idea is to study the mandala closely, blocking out mundane thoughts from your mind - as you would while meditating. Let your eyes run over the colours and shapes of the drawing and see what pops into your head - allow yourself to become engrossed in the spiritual drawing.

Chakra Candles: any type of candle can be beneficial to your spiritual practice. Focusing on a flame is a key technique for meditation. But chakra candles take this idea a step further by using the colours that represent each chakra: red, orange, yellow, green, blue, indigo and violet. Use a candle in the colour of the chakra you want to work on. You don't need to buy special candles - any single coloured candle will work. Concentrate on the colour of the candle being illuminated and burned by the flame. Visualise your chosen chakra with the help of this coloured candle and send out your intention.

Sound
Soothing music has the power to calm your mind, making you more receptive to spiritual practices. Certain sounds, called binaural beats, have been proven to alter your brainwaves by slowing them down, putting you in the perfect frame of mind for meditation. The sound of chanting is thought to work in a similar way. You can listen to music that includes binaural beats online for free.

Singing bowl: this is used in Buddhism to space cleanse - getting rid of negative energy in a room, and to raise a person's frequency in preparation for spiritual work. It is a specially shaped metal bowl that is rubbed with a wooden stick to produce a high pitched and strangely soothing sound that continues to resonate long after it first begins.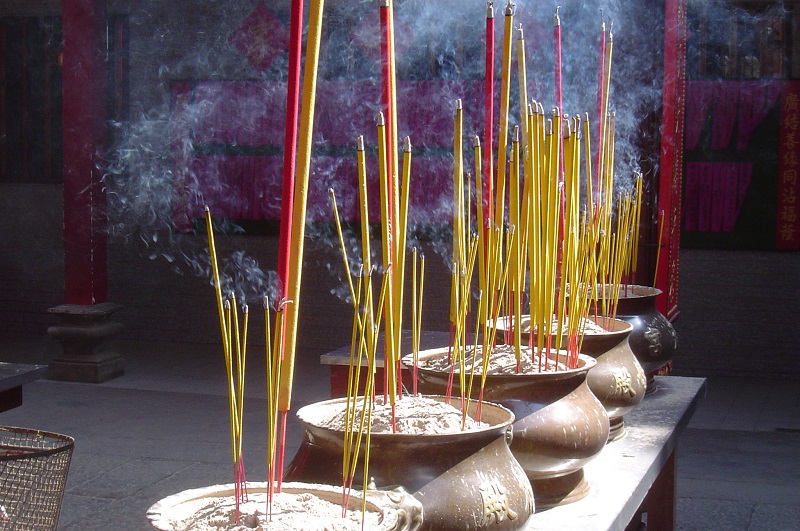 Scent
Essential oils - these are small bottles of concentrated essence of plants, herbs, fruit, flowers, wood or seeds. Add a drop to your bath or heat them in an oil burner to diffuse their scent into the air around you. Each essential oil has a different use, some will stimulate while others relax or cleanse. They can be used for massage by adding a drop to carrier oil or as skin treatments but they must be properly diluted before you use them on skin.
Flowers: these can work on two levels, linking scent and sight. The aroma of fresh cut flowers is uplifting, while choosing a particular colour can enhance your mood. Pick pale pink or white for a calm, nurturing environment or select bright yellow or orange for a burst of energising colour.

Incense: burning incense is another way to fill your home with the feeling of spirituality. Be sure to place the incense stick on a flame resistant surface.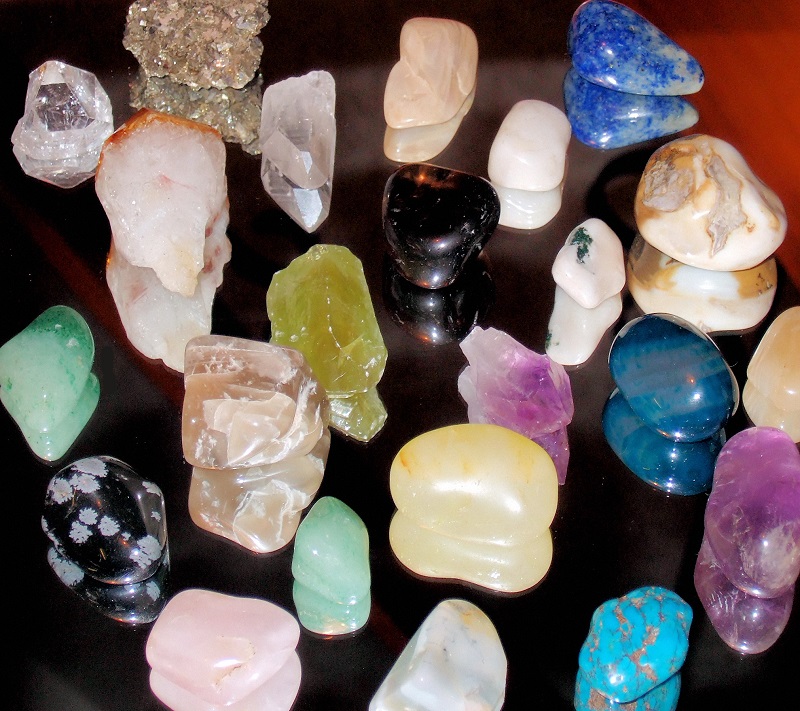 Taste
Herbs: Look up the traditional meanings associated with herbs and spices and incorporate the ones whose healing properties you crave into your cooking. Everything you put into your body will work for or against your ability to tap into your spiritual side. So someone taking care of their body by eating fresh foods with plenty of vegetables and drinking water will be more receptive to spirituality than somebody gorging on fast food and alcohol.

Touch
Crystals: are a spiritual tool perfectly designed for tactile touch. Cleanse them under running water then hold them in your hand, turning them around, to tap into their healing power. Place them on the areas of your body that need healing. You could try very gently massaging a clean crystal on your face to get the blood circulating and improve your complexion.