Lift Your Spirits

Spiritually speaking, the Autumn transition into Winter is a time filled with power and poignancy. But practically thinking, the shift in season can be a shock to your system. It can be a struggle to feel motivated in the morning, waking up to a grey sky with drizzling rain. Crisp winter days are close at hand but how do you banish the blues in the meantime?

Try these...
Spiritual tips and techniques to keep mind body and soul feeling healthy

Regenerate
Take a tip from the natural world and use the cold air to turn your attention to your surroundings. While you can't hibernate, you can take the chance to turn your home into a more welcoming, spiritual place to spend your winter evenings.
-First, you need to de-clutter. This is much more than just a physical removal of excess 'stuff'. De-cluttering your home is a spiritual cleansing because having too many material items will weigh you down and prevent you focusing on more important spiritual matters.
-Put something to remind you of your spirituality in every room - a crystal, a picture, or a small ornament.
-Candles and incense are a good way to create warm, happy vibes in your home. Just be sure to put them on fire-proof surfaces and don't leave them unattended.
-If you have space, turn a corner of one room in to a spiritual zone, where you can go to meditate or just for some quiet time to think.

Revitalise
The winter months are not an excuse to neglect your body. If you aren't physically healthy, it can be more difficult to focus on being spiritual. Make sure you take enough exercise as this releases feel-good endorphins that will keep you feeling perky.
-Buy an inexpensive exercise matt then you can practice yoga poses or gentle stretches at home when the weather is too stormy for an outdoor walk.
-Eat well by buying seasonal vegetables and teaching yourself how to cook a couple of new recipes from a library cookery book or from online cookery sites.
-Use crystals to give yourself an energy boost. Wear a citrine necklace to help you feel more cheery or try carrying around a black obsidian to absorb negative energy.

Introspection
-Think about how this year has been for you. What have been its main events in your life? How have you dealt with them?
-Is there any aspect of your behaviour or thinking that you want to alter for next year? Ask yourself these probing questions so you can change your life for the better next year.
-Focus on an area of spirituality that particularly interests you. It could be crystal healing, meditation, reiki, yoga or a faith system like Buddhism. Take this time to read up on your chosen interest and find out if you'd like to take it further. Or dip into a spiritual self-help book to give new ideas and inspiration on how to live spiritually.
-Use this season to think about what you want to achieve in your career in the coming year. Meditate on future plans to help you see the right way forward.
Socialise
As tempting as it may be to lock yourself away for the winter, it's important to keep up an active social life. Contact with friends and family will revitalise you and stimulate new ideas through conversation. An afternoon spent laughing and talking with friends is one of the surest ways to lift your spirits.
-Take turns to cook for friends or family with everyone chipping in with the cost so socialising doesn't have to be expensive.
-Start a book club to keep your brain ticking over. Read something you've always wanted to but have been putting off for whatever reason.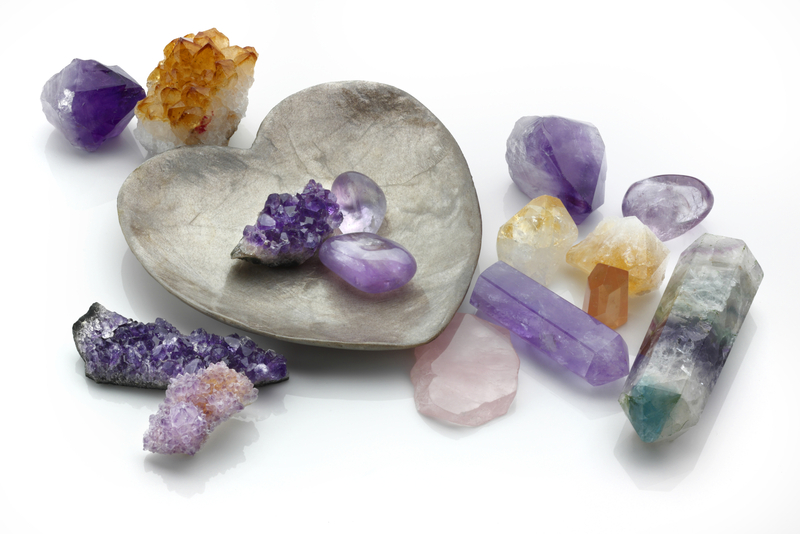 Soul-Warming Ritual
Lift your mood with this magical ritual to try at home

You'll need
Crystal: rose quartz
Candle, alight on a large heat-proof surface, such as a ceramic dinner plate
Paper, small sheet
Pencil

Try this...
*Holding the rose quartz crystal in your left hand, sit somewhere quiet and comfortable in your home. Choose somewhere you can place the candle safely. Feel the gentle, healing energy from the rose quartz flow into your hand, up your arm and into your heart chakra (the centre of your chest).
*Sit for a moment (or as long as you like) to allow yourself to feel the crystal energy opening up your heart centre making you feel relaxed and open.
*Repeat out loud or in your mind, 'I ask joy, prosperity and light to flow into my life'
*Repeat three times and notice how you begin to feel lighter and happier. Sit and enjoy this feeling for a few minutes.
*Write down three sentiments that sum up your hopes and dreams for the coming year. For instance, if you want to forge closer family ties, you could write 'bring family together' or if you are looking for a job, write, 'successful career'. Be sure to only write positive intentions.
*Carefully set alight to the paper and drop it onto the large ceramic surface that your candle is sitting on.
*As it burns, say, 'I offer up my intentions. Let it be.'
*Allow it to cool, then put the ash into a small container and keep it where you can see it at home to be mindful of your intentions