Gift Inspiration For Father's Day From Psychic Sofa
Whether that's in the form of a biological parent, step-parent, grandparent, or even a family friend, this day lets us celebrate the male role models around us - and say thank you for the special role they play.
As Father's Day approaches, there's no better time to sit back and reflect on the bond you share with the father figure in your life.
Whether that's in the form of a biological parent, step-parent, grandparent, or even a family friend, this day lets us celebrate the male role models around us - and say thank you for the special role they play in our lives.
In this blog, we'll give you some top tips and inspiration when it comes to finding the perfect gifts for your dad based on his Zodiac sign.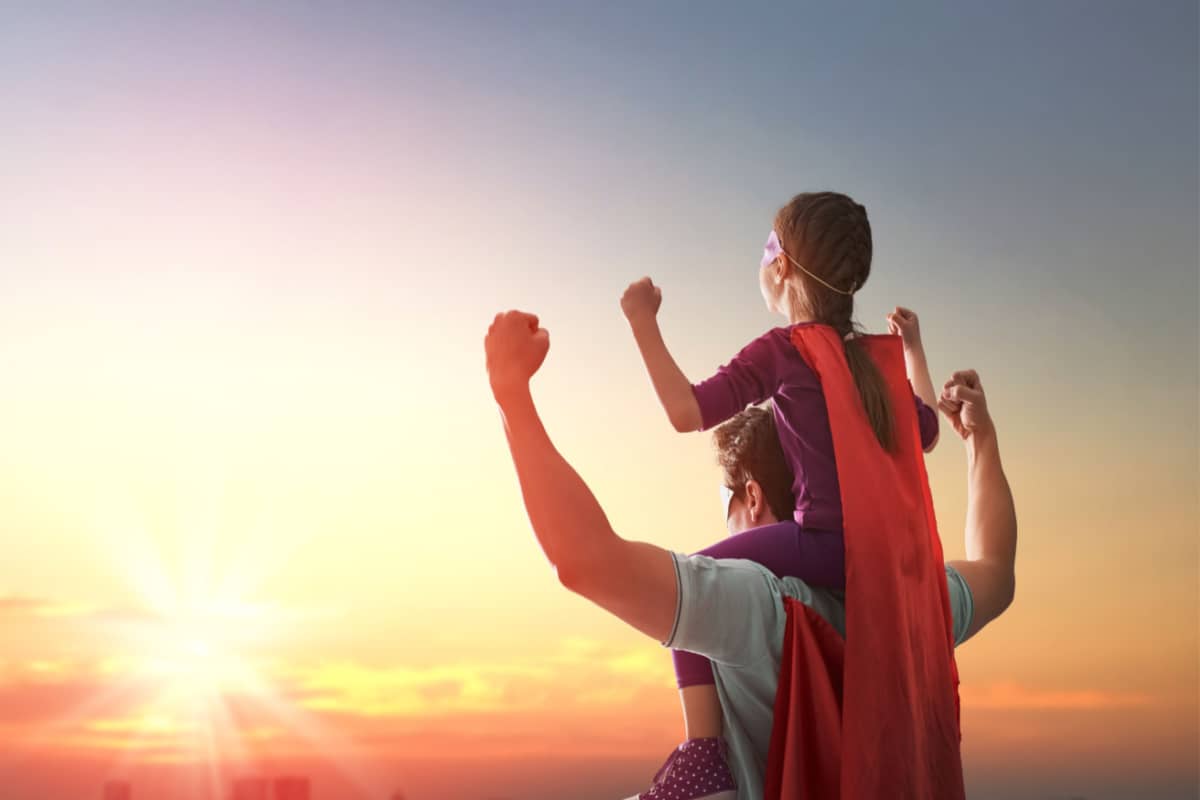 When Is Father's Day Celebrated?
Unlike Mother's Day (or Mothering Sunday), which has always been a long-standing part of the UK calendar, Father's Day is relatively recent.
The tradition is actually American in origin - the idea of Sonora Smart Dodd, the daughter of an American Civil War veteran who made it her mission to set up a national Father's Day. The first-ever Father's Day was held by a small church in 1908 to memorialise fathers and men in West Virginia.
In 1972, US President Richard Nixon made it a national holiday. By this time, it was already being celebrated in the UK on the third June of every month - having been picked up by the Brits after World War II ended in 1945 - and we've been marking the day by getting special gifts for dads ever since.
The Best Father's Day Gifts For Your Dad's Zodiac Sign
It can be hard to think of a father's day gift idea, especially when he seems to have everything. So why not honour your family tree by taking inspiration from our wide range of present ideas to match his zodiac sign perfectly?
He's sure to love a gift that was practically written in the stars.
Aries (March 21–April 19)
If you had an Aries father figure growing up, you might have grown up being told to "give it your all" by a parent that always tried to push you in the right direction. However, these driven individuals often become the most passionate Dads, who love nothing more than spending time with the people they love most at the end of the day.
Bringing home a personalised gift, such as an album full of family photos and favourite memories, will spark his sentimentality - especially if you tell him those values did sink in.
Taurus (April 20–May 20)
Taurean Dads are the ultimate grounded presence. They are sure and steady people who love nothing more than spending time in a set routine - usually out in nature, which is their ruling element. They can sometimes seem 'old-fashioned' in comparison to other signs but, in reality, they have a tried-and-tested way of doing things - which often comes from a hard lesson learned once!
Why not treat him to a new DIY project he can turn his talents to, especially something to put in the garden. That way, it has a positive environmental impact and he'll always think of you when he sees it.
Gemini (May 21–June 20)
Gemini fathers are true 'kids at heart' - so, you'll probably have grown up seeing him pretend to be James Bond with a water gun at least once. You were likely encouraged to try as much as possible, from hobbies to academics, thanks to their keen and active minds.
As Dads, they likely have their fingers on the pulse of an awesome range of cultural staples. This makes them the best people to get the latest gossip on practically any topic, hailing them as the ultimate 'Cool Dads.'
To keep their brains satiated, why not treat them to a special box set of their favourite series or a piece of exclusive merch.
You can both have a deep dive into his brain until the evening hours.
Cancer (June 21–July 22)
Cancer Dads are synonymous with the home environment. They are always doing something about the house, whether that's DIYing, cooking, or simply asking how your day is going. You were probably raised by someone who would frequently call to check in - sometimes a little too much - but it always comes from a place of deep fondness and love.
An excellent Father's Day gift for this kind of dad is one that taps into his skills. Treat him to a new woodworking set or a piece of cooking equipment he's had his eye on to show him you care.
Leo (July 23–August 22)
Leo Dads are protective, fiery, and bursting with personality. You would have been able to easily spot him a mile away at any school plays or at the school gate, mainly because he's the one that would have been the loudest and most solid presence.
They are often the life and souls of the party, so getting him that coveted bottle of something and offering to spend an evening together as a family over a special dinner will mean the world.
It doesn't have to be flashy, but it's the gesture that will be significant to a Leo.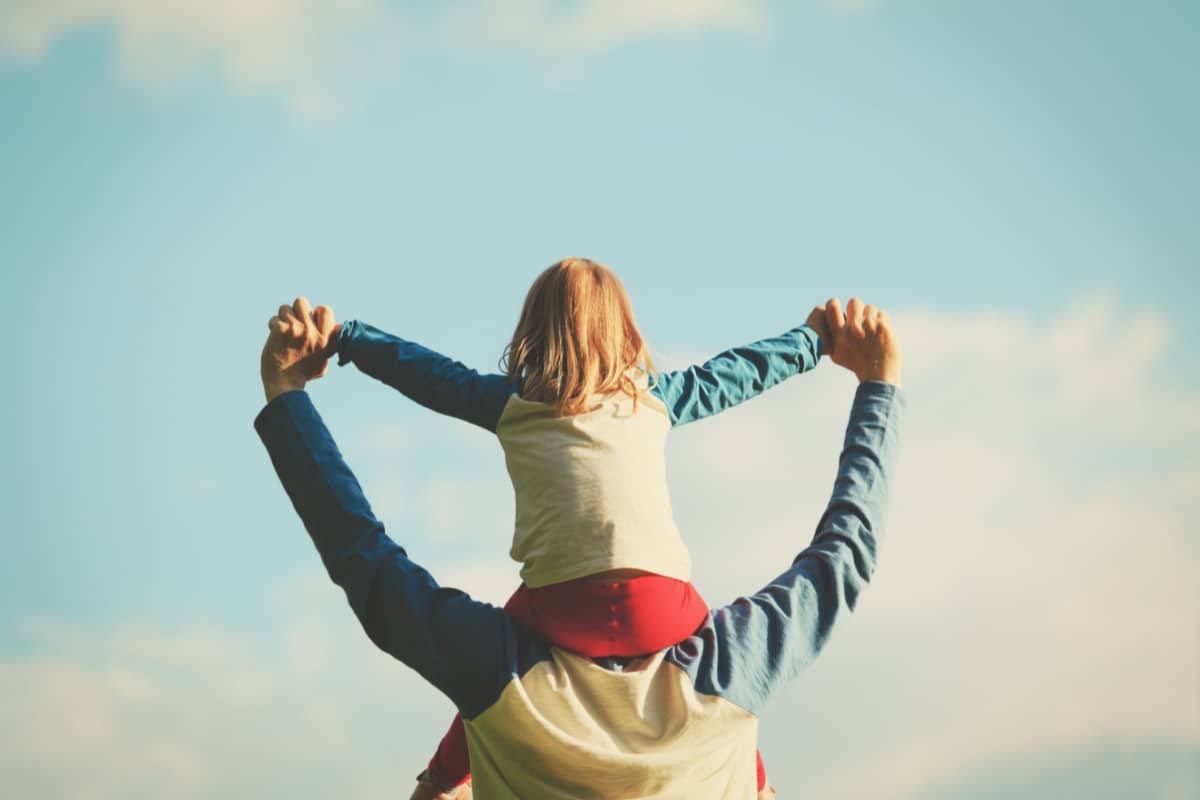 Virgo (August 23–September 22)
Virgo Dads are the quiet, analytical minds that often go unnoticed in a busy family. They are the ones that would always help you with that niggly question on your homework or wait up to make sure you got home safe - doing the most behind the scenes.
To show him you care, getting him a personalised gift like a wallet or engraved practical item will say it all without being a grand gesture. Plus, every time he uses it, he'll think of your bond.
Libra (September 23–October 22)
Libran Dads are the style icons of the Zodiac - even if that means an interesting pair of patterned slippers that he refuses to take off. Growing up, there was likely never a dull day with this father figure who loves nothing more than being social and having plenty of heart to hearts.
Gifting him a special item of clothing, like a tie that fits his quirky sense of fashion, will be sure to get you in his good books.
Scorpio (October 23–November 21)
For lack of a better term, Scorpio Dads are so laid-back they are practically horizontal. Their strong sense of independence makes people think they are quiet and reserved, but, in reality, they just enjoy getting on with their own interests.
Showing your dad that you 'see' him through his passions is one of the best gifts you can get a Scorpio, so choosing a present that caters to them, like a specially engraved guitar pick or a hand-crafted wine rack, will more than do the trick.
Sagittarius (November 22–December 21)
Sagittarians are always planning their next adventure - and that still applies to them as fathers. Your childhood was probably spent on frequent travels, adventures and camping trips, stoking a love of the world and all it has to offer in both of you.
A thoughtful present for these father figures is to get him something for his next dream trip, whether that's a new suitcase or a fun scratch-off map so he can proudly show off how many places he's been to.
Capricorn (December 22–January 19)
Anything you can do, Capricorn Dads guarantee that you can go further. They are natural pushers, with a love for instilling their kids with a sense that they can achieve anything. As such, they might struggle to 'switch off' and relax, making them seem very authoritative - even when they don't mean to be.
Give your dad the gift of rest by booking him a voucher for something fun, like a relaxing experience at a spa or tickets to his favourite show. That way, he can immerse himself in something else and come away from the world for at least an hour!
Aquarius (January 20–February 18)
If you grew up with an Aquarian Dad, your house was probably full of half-started projects, unfinished books, and pieces of tech that he's busy working on. It's hard to think of him ever having one hobby, as he likely had a huge range of them, so pinning down one to focus when it comes to gift-giving can be tricky.
Why not book a class or an experience that's new to both of you, so you can spend some quality family time learning a new skill and enjoying each other's company?
He'll be talking about it for months after.
Pisces (February 19–March 20)
Pisces Dads are the ultimate pep-talkers and happy huggers. They always make time for the kids and ensure any worries are addressed and spoken about, giving them the opportunity to showcase their skills as excellent advisors and counsellors.
As such, compiling a special present like a little book of quotes - complete with photos - will truly touch a Pisces' heart. Make sure to feature the pieces of advice that have really stuck with you to make this an unforgettable gift.
Interested In Booking A Psychic Reading For Your Dad This Father's Day?
Comments
No comments have been made yet
Create a Psychic Sofa account today!
Join the Psychic Sofa Community Today and get access to:
Get notified by (FREE) SMS text when a reader becomes available!
Latest offers and members only exclusives
Add favourite readers to your profile