What Your Zodiac Sign Predicts For The End of 2021
In this blog, we take a look at what your Zodiac predicts for the rest of 2021, and what steps you can take to live a better, and more fulfilling life.
Now that life is finding a sense of normality again, and we're all seeing friends and family members more regularly, it's important to note the important lessons we have learned the past year, and what the stars may have in store. Perhaps you're itching for an adventure. Perhaps you've been considering a career change. Perhaps this is the year you'd like to find love. In this blog, we take a look at what your Zodiac predicts for the rest of 2021, and what steps you can take to live a better, and more fulfilling life. And should further guidance be required, psychic readings can help provide clarity, and help lighten the path to consciousness. Here at Psychic Sofa, we have trusted psychic readers, clairvoyant readers, Tarot readers and Angel Card readers - among other helpful psychic guides - who are only too happy to help. To get in touch, please call them on 09057897752 (calls cost 80p per minute plus your network access charge) or on 01618640152 today.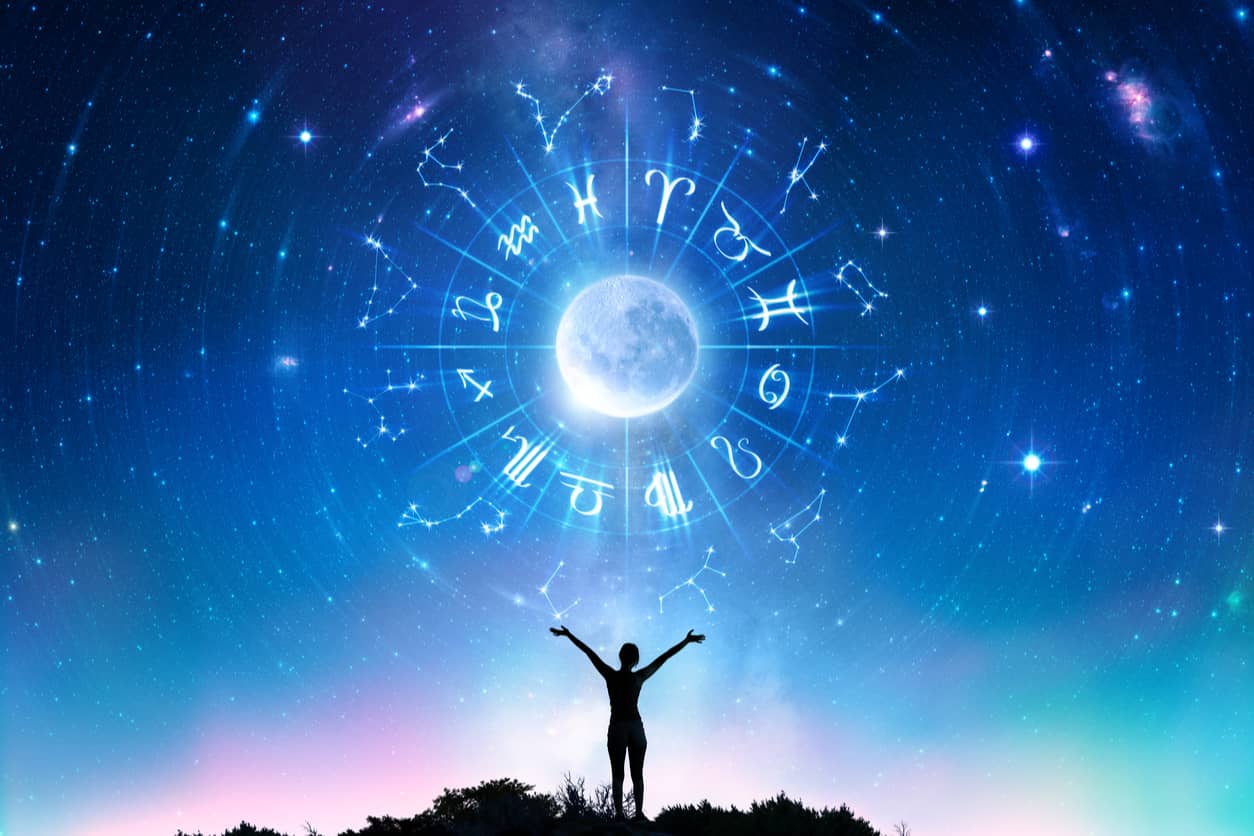 Aries (21 March - 19 April), Taurus (20 April - 20 May) & Gemini (21 May - 20 June)
Aries
We predict that the rest of 2021 could be pretty major when it comes to your love life, but only if you stop with all the drama that has encompassed prior relationships, and left you wondering where it all went wrong. Think back to all the arguments you had, and what you learnt from them, and how seeing both sides going forward can lead to healthier relationships. Consider what you're truly looking for in a partner, and don't settle for second best, only to resent them for not living up to your expectations. As we continue to heal from the hardship that was 2020, and take comfort that as 2021 goes on, restrictions will ease, as will your concerns, the end of 2021 promises much in the way of new opportunities for powerful love. Be open, honest and communicate what you need, and let your new partner do the same. They'll love you for it.
Taurus
They always say that you should work hard, and play hard, but sometimes, if you work too hard, you can find yourself burning the candle at both ends, and not really enjoying the fruits of your labour. If your job has resulted in long hours, little recognition and not much time for friends and family, then the end of 2021 could see you leaving your job for something bigger and better that not only you enjoy, but makes you feel as if you are making a difference in both your personal and professional lives. Practice self-care and don't ever forget your self-worth, as otherwise, you risk missing out on opportunities that could make you the person you're truly supposed to be.
Gemini
Although the first part of 2021 may not have been easy, all the hard work and effort you have put in will start to pay off, and you'll see that it was all worth it. Your work life may have been a bit hectic, but those projects, campaigns and client meetings have shown higher ups how reliable you are, and we see good things in terms of promotions and pay rises. In regards to romance - the single Gemini will have the opportunity to find true love while travelling - whether that's an unexpected encounter, or seeing your travelling companion - perhaps a friend - in a whole new light. The married Gemini should look for opportunities to enhance their union, reminding their partner how much they care, to prevent any uncertainty that either may be feeling.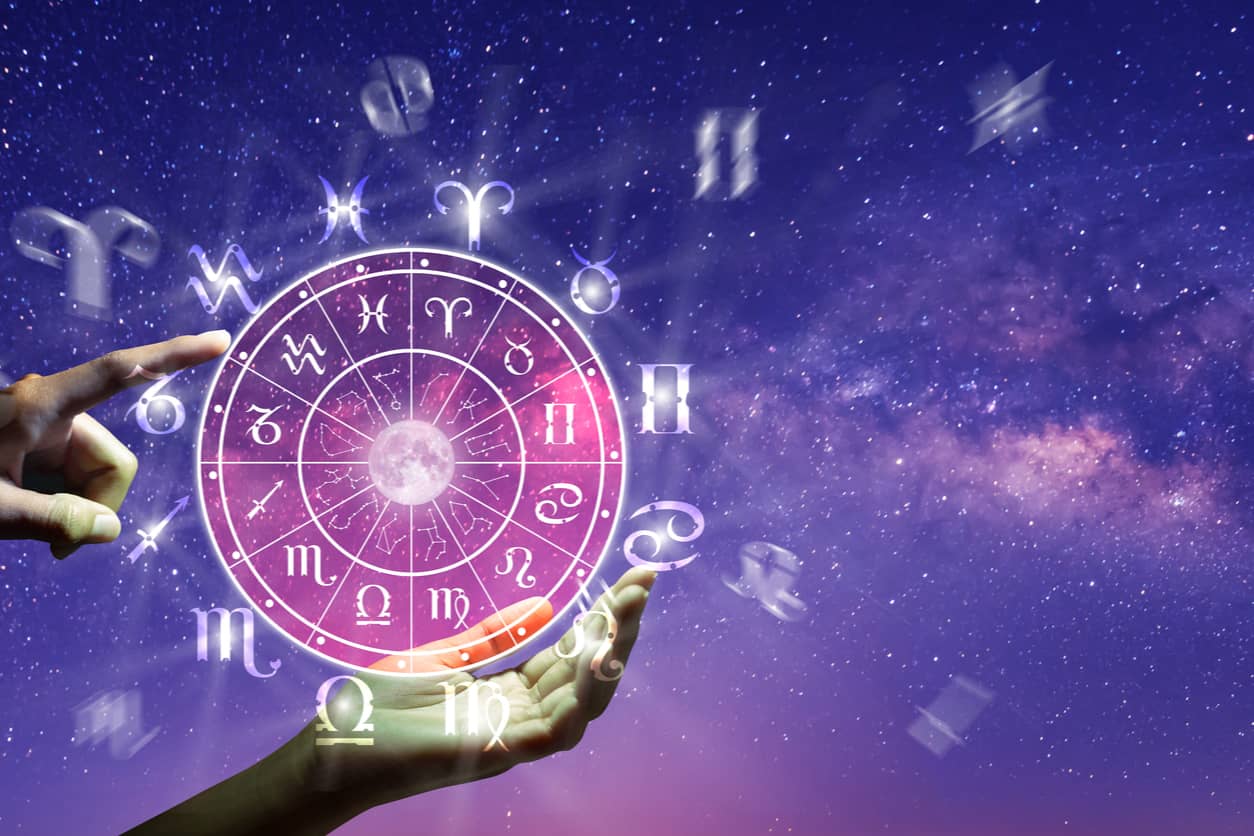 Cancer (21 June - 22 July), Leo (23 July - 22 August) & Virgo (23 August - 22 September)
Cancer
Eclipses are a big thing this year for Cancer, with a lunar eclipse on Friday, November 19th in Taurus, and a solar eclipse on Saturday, December 4th in Sagittarius. All of this suggests ensuing drama and shake ups, so if you're wanting to avoid all of that - we recommend laying low during this time. Because November 19th falls in your 11th House of Friendship, this could spell the end of one, or potentially the end of a relationship. Though this may cause concern, know that sometimes, friendships need to end to allow new ones to begin. Compatibility is everything in love and life, and holding onto toxic or unhealthy relationships doesn't benefit anyone. As they say, as one door closes, another one opens, so who knows who might walk through the second door, if you make room for them.
Leo
You may be ruled by the sun, but you know you were born to shine in the spotlight. You may have found this tough the past year, but the rest of this one promises much in the way of opportunities. Parties, weddings and event invites will be aplenty, and you'll find yourself saying yes to every invite. And though this keeps your diary full, just remember that every lion needs to relax every now and then, and to take some time for yourself too. This could be a pampering day, a trip to the spa or a little holiday, but whatever you choose, ensure it makes you happy. The year also teaches you that patience is a virtue, so if there's something you've been waiting for an answer on, then give it time, and you may be pleasantly surprised by the response.
Virgo
2020 showed the true spirit of Virgo - the kind, caring and supportive sign that always does their best by others, and nothing is ever too much trouble. When you weren't volunteering, handing out masks or delivering groceries, you were being the shoulder to cry on for your friends and family members that were having a tough time. But now, it seems, you may have been burning the candle at both ends, as you also had your own internal struggles to deal with. If not dealt with appropriately, you could find all these emotions bubbling to the surface, and unleashing themselves in negative ways. It may be helpful to work through this with a supportive friend, and start practicing introspection and meditation for calm and serenity. Setting boundaries with friends may also be a path you need to take - so that going forward, they respect you as a whole person, and not just a shoulder.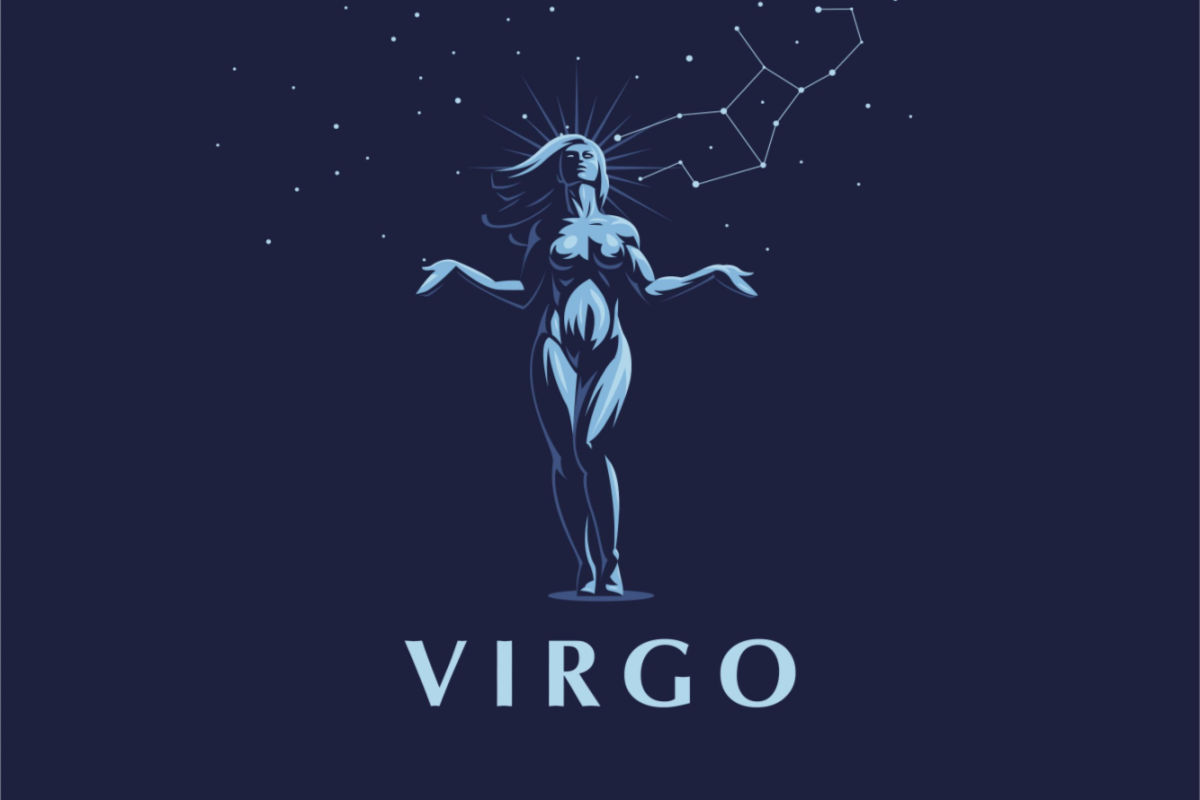 Libra (23 September - 22 October), Scorpio (23 October - 21 November) & Sagittarius (22 November - 21 December)
Libra
As a sign that likes to be in balance - especially when it comes to love - 2020 was not easy. The go-getting sign that puts your all into everything, you had to switch from your in-person wit and charm to showing it through text and video call, which isn't always easy. However, as pandemic restrictions ease, the rest of the year suggests great dates, new adventures and fun experiences are on the horizon - so long as you keep your head and your heart open. There are opportunities around every corner, and you never know who you may meet if you spend time taking in your surroundings, and not looking down at your phone, or behind a screen.
Scorpio
You may like to hide behind the shadows at the best of times, but coronavirus sure brought out your dark side. You were known to raise your stinger, and it's left a mark on those you hold dear. The rest of this year will see you learning from your mistakes, and doing what you can to stop giving in to aggressive tendencies. You may face further challenges, but how you respond to, and cope with, them, will be the making of you. Take the opportunity to think with your head on, instead of butting heads, and your friendships, and relationships will flourish.
Sagittarius
As a sign who loves to be the life and soul of the party, and finds solace in travel and adventure, you'll be doing all you can to find that enjoyment again. You'll be making travel plans that will see you take on the world, and even though travel restrictions may get in the way, you'll have a back up plan for experiences closer to home, accompanied by the people you love the most. The latter half may bring some personal struggles, and the stars ask you to make time for your emotional health. You'll feel a whole lot better when you start listening to your needs, and what it is you truly want out of life. You don't have to go with the flow if you know that deep down it's going in the wrong direction.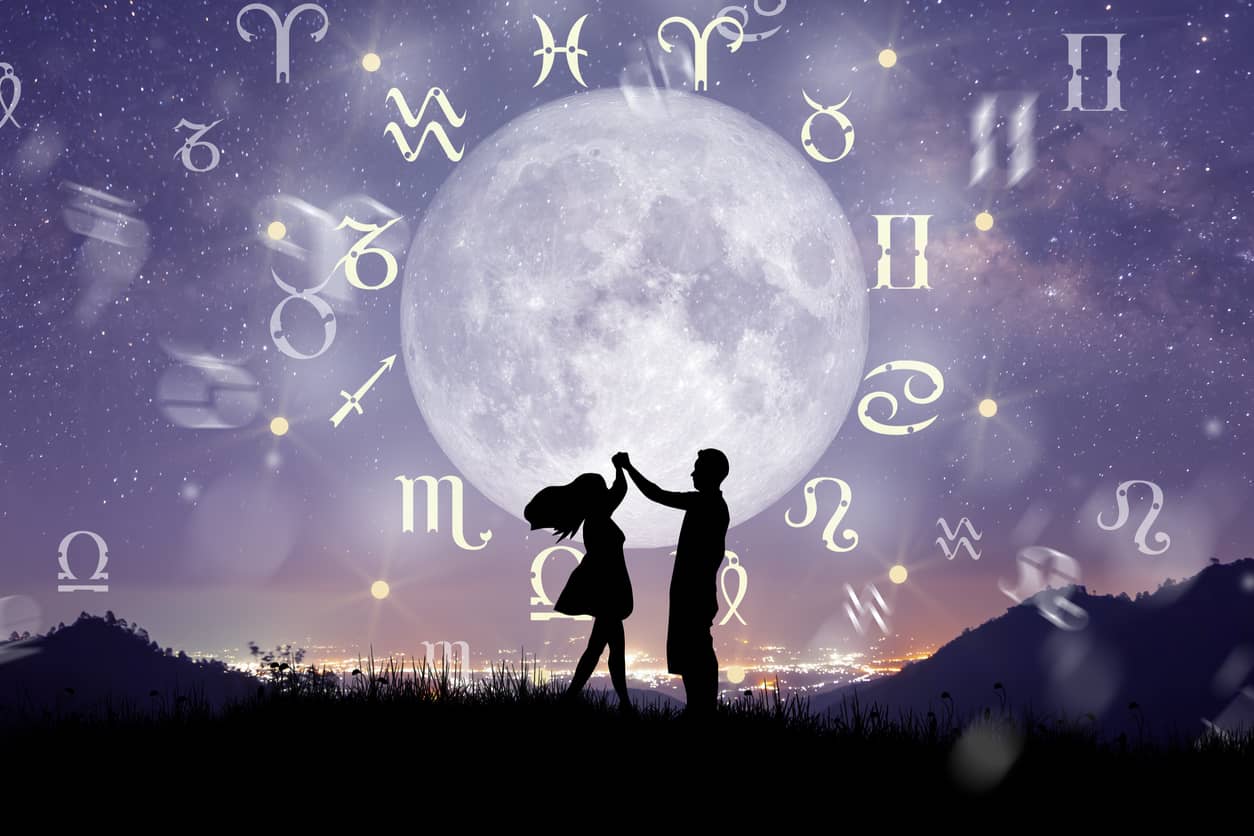 Capricorn (22 December - 19 January), Aquarius (20 January - 18 February) & Pisces (19 February - 20 March)
Capricorn
There's not many who get to earn a living doing what they love, but this year promises big rewards for those willing to take risks in their professional life. Perhaps that means working a couple of extra hours to help out with a lucrative project. Perhaps that means going for that role at another company. Whatever has got that fire burning, or made you feel inspired again, add fuel to it, and keep going. It may be scary at times. It will certainly be tough. But you know that you are talented enough to make it work, so why not work on something you love for a change?
Aquarius
You have been a much loved and much appreciated star sign the past year, and therefore, karma is going to reward you. Your friends, family members and colleagues have been so impressed by your care and dedication, that now they feel it's time to show it. Whether it's making plans with you at places they know you enjoy, or sending little thank you gifts as tokens of appreciation, you'll start getting emotional highs due to all the positivity that's coming your way. Remember to stay humble, and accept gifts with grace, and if there are any days where you just need a break - to take time for yourself too.
Pisces
You may have gotten a little too used to home comforts, so the stars are asking you to come out and play. The end of 2021 will see big changes in your friendship circle, and your love life, so be prepared for adaptability, understanding and listening to both points of view. If you're in love with someone who just doesn't know it yet - now is the time to express their feelings, before someone else does. Life's too short to not take chances, and when you do, whatever the reaction may be, the universe will be impressed by your boldness. So stop hiding, and go seek the life you know you want, and can now get following lockdown.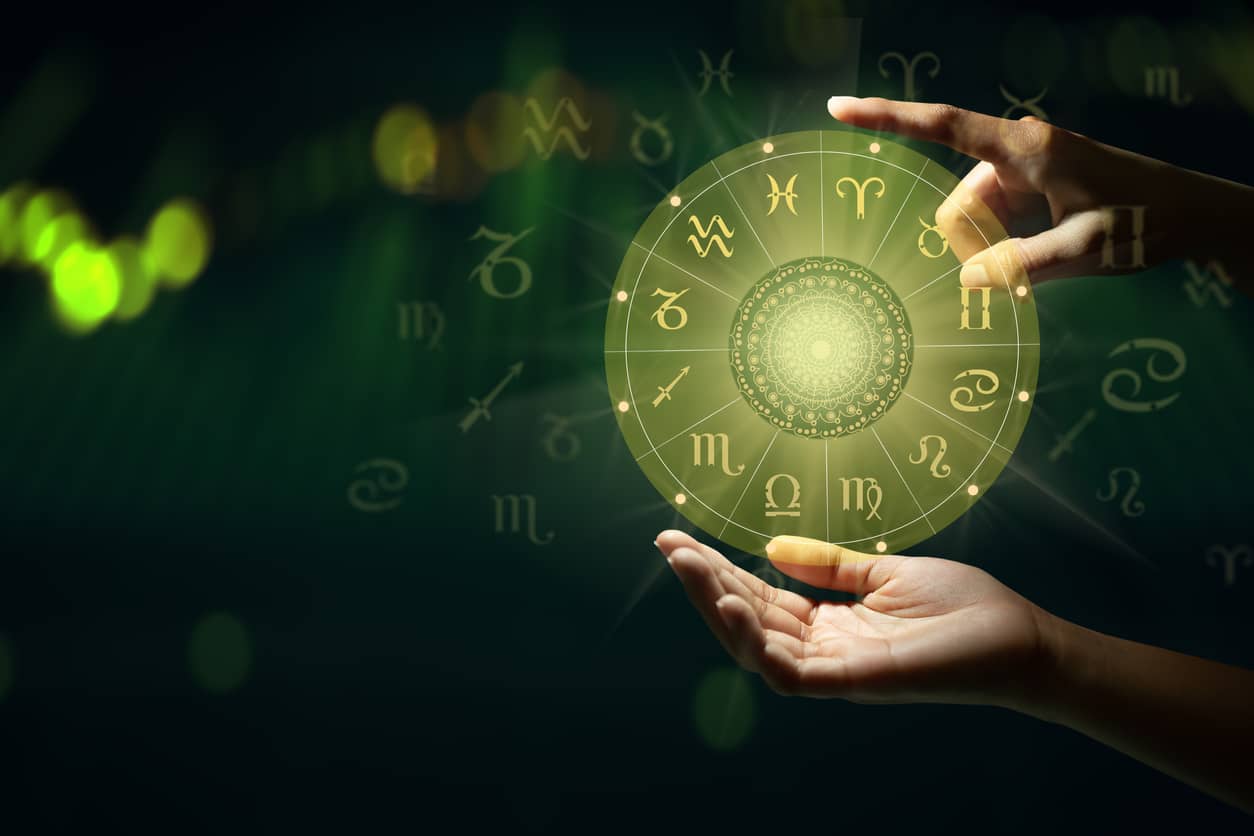 The end of 2021 is fast-approaching, but with the insight discussed above, we all have the opportunity to make the best of the rest of the year, and potentially even make it the best one yet. For more insight into your star sign, what 2021 could bring, and how to be open to messages from the spirit guides, we recommend checking out our dedicated horoscope pages, as well as having a call with one of our trusted psychic readers. You can reach them on 09057897752 (calls cost 80p per minute plus your network access charge) or on 01618640152 today. Whatever the rest of the year brings, we hope you have a good one.
Comments
No comments have been made yet
Create a Psychic Sofa account today!
Get access to exclusive account features such as:
Psychic Sofa Wallet
10% extra free minutes
Online & phone top ups