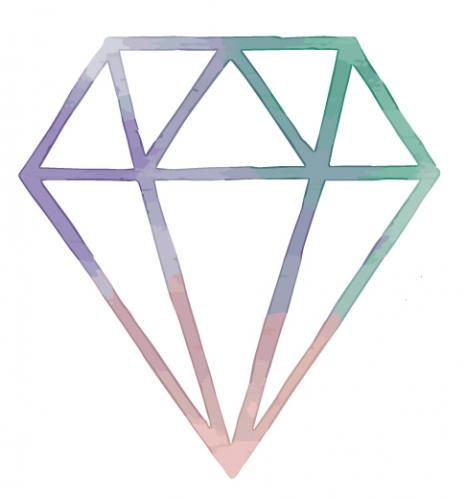 offline
PIN: 4152
Login or Regsiter to add Emma-Clair to your Favourites
More Readers
Psychic Reader Profile: Emma-Clair
Clairvoyant, Clairaudient & Mediumship
My journey of Mediumship has had its fair share of challenges. Going through the various emotional stages of awareness, frustration, excitement, fear and eventually acceptance. All whilst battling my own 'ups & downs' in life, it has tested me in ways I never thought was possible. I've come to realise that Mediumship is not something you can just 'put aside', but It becomes a part of who you are. Trying to ignore that, in my experience, has had me encountering a spiritual 'kick' putting me back onto the right path!
What do you like most about giving readings to clients?
There is nothing more rewarding by being able to provide comfort to people and deliver that 'evidence' to know there is more to life than just the usual day to day living. Passing on messages from the 'silly stuff' to the profound, showing you that you are not alone and they are always there to encourage & guide you through.
How would you say you are typical of your star sign?
I'm a very typical Aries, almost textbook! But throughout my own 'lessons' in life, I've learnt to see from perspectives of others. My life experiences have taught me a great deal, which allows me to sympathise and be empathetic.
When do you remember being first aware of your gift?
I was introduced to Mediumship by my Father and I was in awe of it all! Filled with excitement and fear, I just felt that this just resonated with me. The moment I decided I want to explore this further my whole world literally just opened-up and along with it came spirit communication. I tried to logically 'put it back in its place' and call it 'my imagination' but my guide had other plans, he shouted at me, literally...
What is your most memorable experience with a client?
I was once reading for a friend and my guide kept showing me his car. They were drawing my attention to the front of it. I could see these scratches of blue paint as if there was damage to it. I relayed the information back to him but he couldn't place what I was seeing. A bit puzzled, I put it aside and carried on with the reading. Throughout, they kept bringing my attention back to it. Feeling a little frustrated, thinking I was wrong in what I was interpreting, I mentioned it again to him. Still the response was 'It's perfectly fine, I've only just parked up'. So I once again I put it aside and thought maybe this was to come in the near future. As we were saying our goodbyes, we walked to his car, and to our surprise, we noticed all these blue scratches along the front. Both standing there speechless and dumbfounded, we realised the only time this could of taken place was during the reading itself!
What other experiences or qualifications do you have that you feel compliment your work as a reader?
Life's many lessons, I've had few! Mediumship itself has opened my mind in many ways; I've just started a degree in Psychology in hope to continually expand my understanding of the mind and its capabilities.
What is the most important thing for a person to consider when they decide to have a psychic reading?
Hmm...This is a tough one as everyone's reason for calling is different. I guess in my experience of doing readings, is that people come with expectations of having all their questions answered. I have found that they don't always 'wrap it up in a nice little bow for you (we would all like that!). Sometimes the person will have to encounter things they may not want to hear or don't make sense at the time. But eventually as life unfolds you realise that those words were exactly what you needed to hear in that moment.
We all get blinded by our situations and feel we cannot see a way forward. Spirit is there to guide and show you the different paths you can take in life, but at the end of the day, free will comes into play and it's your choice in which path you take.
Pay by Phone
0905 789 1111
When prompted, enter pin 4152
Calls cost 80p per minute plus your network access charge. All calls recorded. 18+. Entertainment purposes only. You must be the bill payer or have the bill payer's permission. We may send free promotional messages. Customer services & marketing opt out 0161 607 3013
Pay by Credit/Debit Card
0161 864 8555
When prompted, enter pin 4152
Credit/Debit cards: £16.80 for 20 mins, £24.60 for 30 mins & £48.00 for 60 mins including vat. Terms and conditions apply. Money back guarantee on debit/credit card telephone readings (see help pages). Wallet readings available on this service.