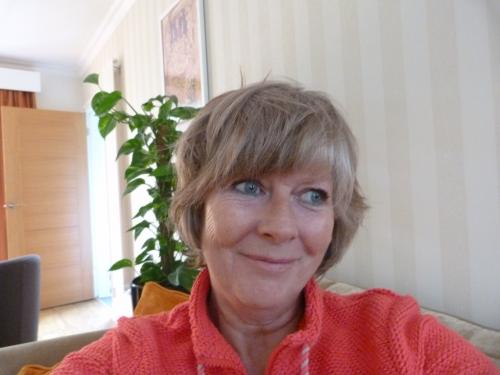 offline
PIN: 4428
Login or Regsiter to add Morgan to your Favourites
More Readers
Psychic Reader Profile: Morgan
Tarot, Freehand, Crystal Ball, Colour Ribbons, Energy Vibrations, Crystals.
Hey there I am Morgan, I am a Psychic I work with lots of different tools. Such as, Crystals, Tarot, Colour Ribbons, and, I also work with energy. I have been reading for people since I was 17 when, I bought my first deck of cards from a little mystical shop in Manchester. I have been reading for more than 40 years.
I also teach meditation and methods to calm the mind. A guided meditation can be as beneficial as a day in a Spa. It is essential to have a calm mind then we can see more clearly.
What do you like most about giving readings to clients?
Nothing gives me more pleasure than to be able to help somebody see that there are always options and, that nothing is written in stone. I love to help people with issues that are causing distress or, concern in their lives.
Spiritual guidance can help with relationships, work, and family problems. All of these issues can be put into perspective by having a reading. So to be able to help people make their own choices but, to also look at alternatives by gaining insight into the past present and, the future.
A reading can make these issues become clearer, with positive guidance.
How would you say you are typical of your star sign?
I would say I am very typical of my sign which is Aries. I can be quite stubborn and a bit loud at times so, I love anything that is sparkly and preferably red. I have very high energy at certain times especially on a full moon. I am a natural carer and find myself wanting to take care of almost everyone I meet. I love anything that is fury (even spiders). I don't like routine which is why working for Psychic Sofa is the ideal job for me. I am either really late for appointments or, really early.
When do you remember being first aware of your gift?
When I was very small around 3-5 years old my parents both worked so, my Nan would pick me and my sisters up from school and we would go to her house for tea. My Nan was also a Psychic and, read the tarot and tea leaves. In the winter we would all sit in her little terraced house around the open fire. We would start off by watching the fire and the shapes made by the flames then she would make us a nice cuppa. As we drank our tea my Nan would then ask us what we saw in the flames and, we would all be so excited to tell her of the animals and the people and houses that we saw. My Nan also read the cards and I would often sit in on her readings.
What is your most memorable experience with a client?
The have been many memorable experiences with clients but, one that springs to mind is when a young man who used to come and see me once every few months.
He was quite timid and nervous who had been left to bring up his four siblings alone as his parents had both passed away when he was only 17, I could tell as soon as he first walked in that he felt very alone. I felt that this young man had a very special gift and when I spoke to him I could see sculptures and beautiful paintings and amazing photography when I told him this he said that it was his dream to go to Art College.
When I told him I could see an opportunity for this to happen he looked quite dejected as if he could never see it himself, he had to work all hours and, with his family dependant on him he didn't see how this could be possible?
One afternoon I asked him to bring me one of his paintings and let's see what we can pick up from them. When he brought one of his paintings to my house it was a simple water colour of a rose. I closed my eyes and told him I could see a woman with a very influential job, saying to him, "welcome to our college". He wasn't convinced.
Three weeks later he rang me to say that on his way home, he had a bit of a bump in the city centre in his car. I was mortified how could I not see this? He then explained that the other car involved was a lecturer at an art college in town and she was really impressed with his painting.
This encouraged him to do something with his work and the following day submitted an application to start a part time foundation course, as his siblings were getting older he could leave the eldest to look after the rest for two nights a week while he worked at his course.
I still hear from him, not as often as I used to as he is very busy with his graphic design studio and organising weddings for his siblings. I consider it Job Done.
What other experiences or qualifications do you have that you feel compliment your work as a reader?
I have reiki master and love to use this as a tool to tune into any disturbances in the body. Sometimes energy gets blocked and it is so important to clear blockages before they manifest into physical problems.
I studied a little hypnosis just enough to help with meditation and relaxation techniques. I feel it is very important to clear the cobwebs so to speak and free up some space in our minds eye.
For the last 5 years I have been organising colour therapy sessions, these sessions' help to recognise the importance of colours in our lives. For example if we are drawn to certain colours say pink, then we might need to work on our emotions a little or, if we are drawn to the colour green then, perhaps we need to get out into the country for a while and appreciate nature.
What is the most important thing for a person to consider when they decide to have a psychic reading?
I believe the most important thing to consider when deciding to have a reading is:
What do you want to gain from the reading?
What are you willing to do to achieve your goals?
Where do you want things to go with the reading?
Pay by Phone
0905 789 1111
When prompted, enter pin 4428
Calls cost 80p per minute plus your network access charge. All calls recorded. 18+. Entertainment purposes only. You must be the bill payer or have the bill payer's permission. We may send free promotional messages. Customer services & marketing opt out 0161 607 3013
Pay by Credit/Debit Card
0161 864 8555
When prompted, enter pin 4428
Credit/Debit cards: £16.80 for 20 mins, £24.60 for 30 mins & £48.00 for 60 mins including vat. Terms and conditions apply. Money back guarantee on debit/credit card telephone readings (see help pages). Wallet readings available on this service.