What Is Jupiter Retrograde (and How Will It Affect You)?
With the upcoming Jupiter retrograde, it's important to know what it is and how this might affect you. Learn all about what's ahead in this guide.
Jupiter retrograde is soon to be upon us, the next of our solar system's planets to move backwards. In astrology, however, a planet in retrograde offers a deeper and more complex meaning.
In this blog, we'll explore: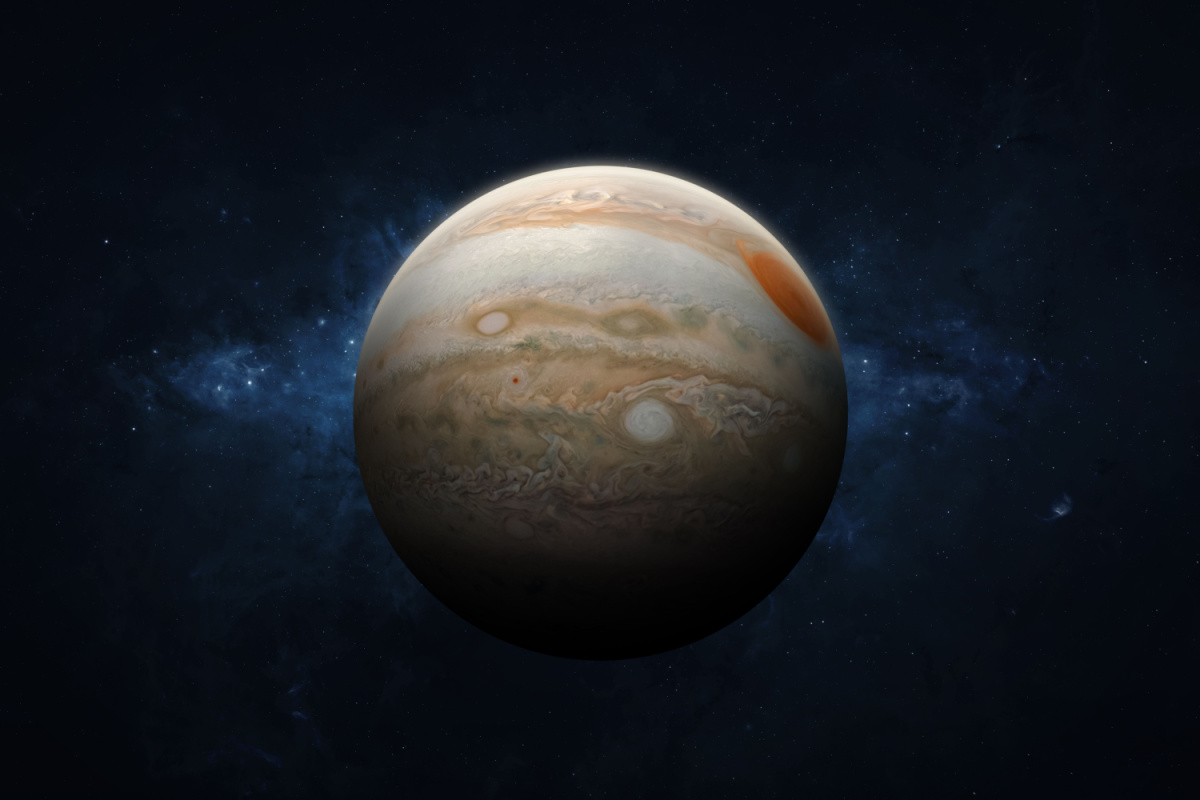 As always, here at Psychic Sofa, giving customers insights into key aspects of their careers, relationships, and challenges is what we're known for. If you're interested in getting to understand our astrology readings more, we'd love to hear from you.
But first, what to expect this Jupiter retrograde? Let's dive right in!
Understanding Jupiter in Astrology
Jupiter is the largest planet in our solar system, known as the 'king of the planets'. In fact, in Roman mythology, Jupiter is the 'king of the gods', a sky god originating from the Greek god Zeus.
In astrology, Jupiter is considered to be a planet of luck and personal growth. As a planet of expansion, it's not surprising that Jupiter rules Sagittarius, the ninth house of the natal chart. After all, Sagittarius is associated with free thinking and the desire to broaden horizons!
Jupiter retrograde provides the ideal chance to resolve and manifest things that perhaps didn't completely materialise, enabling you to go back and explore opportunities that you might have missed out on.
If you'd like to learn more about astrology, your birth chart, and more, make sure to check out Psychic Sofa's collection of articles!
What Does Retrograde Mean in Astrology?
The term 'retrograde' can come across as daunting for some, but you shouldn't worry. In astrology, when a planet is in retrograde, this means that they're in the phase of moving backwards - or so it appears.
Planets don't actually move backwards, so what astrologers see is only an optical illusion. This illusion is due to how the planets orbit the sun, particularly their different speeds.
When a planet is in retrograde, this can have different meanings, depending on which planet appears to be moving backwards.
So, When Is the Jupiter Retrograde 2023?
As of July 2023, Jupiter retrograde's pre-shadow phase in Taurus has already begun. This year, Jupiter will:
Enter retrograde in Taurus - Monday 4 September, 3:09pm (GMT)
Leave retrograde in Taurus - Sunday 31 December, 02:12am (GMT)
Exit post-retrograde phase in Taurus - Saturday 23 March 2024, 12:27pm (GMT)
If you're interested in learning more about this retrograde cycle, Psychic Sofa's astrology readers are at the ready! Book a reading today.
What Happens When Jupiter Is in Retrograde?
Jupiter enters retrograde approximately every 9 months, for around 4 months at a time.
Jupiter retrograde in 2023 occurs when Jupiter is in Taurus. It's during this transit that makes it the perfect time to reflect on personal growth, especially when it comes to career, finances, relationships, and more.
Although those new to astrology might initially be afraid of retrogrades, Jupiter retrograde offers the chance for you to reconnect with your inner self - perhaps something that you've been neglecting for some time.
How Frequent Is a Jupiter Return?
You will experience a Jupiter Return around every 12 years, simply meaning that Jupiter comes back to the very spot that it was in when you were born.
Navigating Jupiter Retrograde in 2023
Jupiter in retrograde marks a period of profound spiritual growth. During its retrograde period, Jupiter has the ability to magnify what it touches, creating prosperity and abundance. As a result, no matter your zodiac sign, Jupiter retrograde can be beneficial for everyone.
Let's take a look at some of the signs that will experience the biggest impact.
Virgo
In particular, as we're close to Virgo season, Virgos can seize this opportunity and harness Jupiter's energy for immense growth in their careers and relationships. Dream big, Virgos, because Jupiter retrograde will soon be arriving to give you a helping hand when it comes to your aspirations.
Taurus
Meanwhile, Taureans can expect their sensations to be heightened during this time. After all, Jupiter retrograde is in Taurus. That said, you should still be cautious - this period will also enhance your desire for lavishness. Perhaps it's time to reassess your deepest desires?
Scorpio
Speaking of desires, as the eighth house, Scorpio is associated with mystery and sexual energy. With Jupiter in retrograde, this is the perfect chance for you to focus on your relationships. Keep in mind that this period might be intense for you, but don't let Jupiter's passion overwhelm your wellbeing.
Capricorn
Another zodiac sign that will benefit during this time is the tenth house, Capricorn. Social butterflies and innate leaders, Capricorns can use Jupiter retrograde to advance in the career ladder, so if a promotion has been on your mind, who knows? You might find luck during this period, too! There's a reason why Jupiter is deemed a planet of luck!
So, How Do I Prepare?
As Jupiter retrograde occurs in Taurus, it's important that you are extra careful with how you spend your money, especially since Taurus is known for overindulgence and wealth. Be patient and avoid succumbing to last-minute impulses and temptations.
As a time for inner growth, you might want to begin thinking introspectively about a number of aspects of your life. Are you content with your love and relationships? Does your career align with your goals and ambitions? How can you expand your horizons and further develop your skills and knowledge?
These are very valid questions that you can ask yourself in time for the Jupiter retrograde event. Take advantage of this time to truly take a step back or two, retracing your steps and looking back on your past to better understand how you can improve your present and future.
It's not every day that this type of opportunity presents itself!
For Further Insight, Speak to a Psychic Reader Today
Jupiter retrograde isn't something to fear - instead, it's something to look forward to! Retrogrades are the time for contemplation and a little soul-searching. Seize the opportunity to manifest missed chances when Jupiter is in retrograde motion this year.
If you're interested in how Jupiter retrograde might affect your life, don't hesitate to learn more about this with an expert from Psychic Sofa. Our psychic readers are always on hand to answer questions about careers, love, health, and more.
Comments
No comments have been made yet
Create a Psychic Sofa account today!
Join the Psychic Sofa Community Today and get access to:
Get notified by (FREE) SMS text when a reader becomes available!
Latest offers and members only exclusives
Add favourite readers to your profile