How To Have The Life You Want Now
The New Year is just around the corner - But don't wait another day to make positive changes in your life!
Make some simple changes and you'll find yourself living the happy life you've always wanted to lead!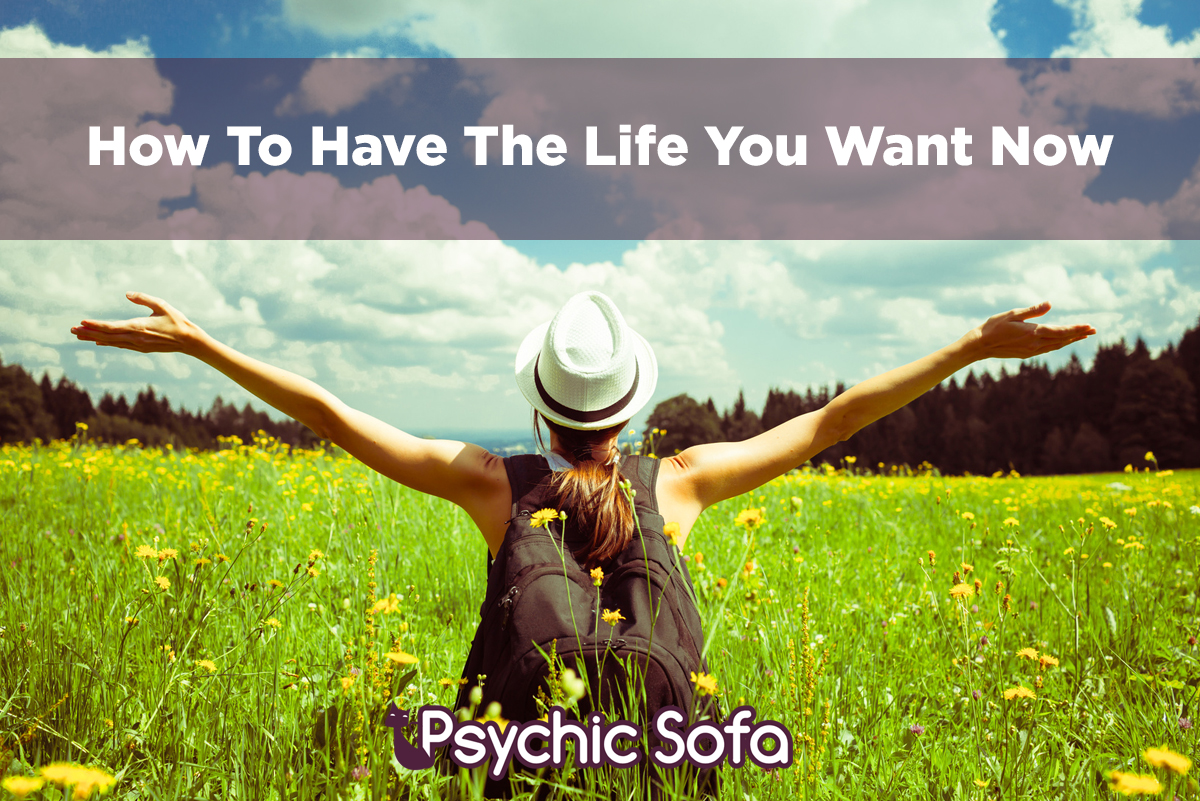 At any given moment you have the power to make positive changes in your life. If you dream about living a life that is exciting, meaningful and thrilling, it can be yours right now. To manifest any heartfelt desire it's essential that you look within and align with your soul.
Your spiritual empowerment will open the doors to living a life that is beyond your current understanding of reality.
Choose Now
If you're waiting for something to happen, before you start living the life that you want, you may miss out on the opportunity. Instead of delaying making progress, choose to change right now. Your conscious choice, in the present moment, will automatically begin to attract positivity and possibilities.
Accept that It Is What It Is
Accept what is, and get busy focusing on your feelings. Make it your moment-to-moment practice to lift your mood and to feel happy with your lot. It's important to feel good inside no matter what is going on around you. In your personal blissed out zone you have the power to create whatever you dream about.
Follow Your Heart
Your heart is constantly guiding you towards experiences that are beneficial for your soul's growth. This inner navigation system knows what you want, and will put you on the path that leads to your desires. Tune into your heart's wisdom and trust the process. When you follow your heart life instantly becomes more joyous and meaningful.
Trust Your Intuition
Deep down you already know that you can have the life that you want now. You just have to trust what your intuition is telling you. When you are in spiritual alignment you will find that the perfect opportunities present themselves to you at the right time. Making good decisions, and being proactive in exploring the opportunities, will put you on course to live the life that you want.
Develop Self-Mastery
Emotions are a powerful tool that you can use to your advantage. Self-mastery of your emotions teaches you how to use this vital energy to manifest what you most desire. Develop a passion for life by mastering your feelings and emotions. When you connect with yourself on a deeper level you will also connect with experiences, people and situations that resonate with your soul.
Align To Your Soul's Truth
Align yourself to your feelings and thoughts. In the now moment you can connect with your Higher Self and tap into your soul's truth. Every soul has a blueprint for you life, and a plan for what you want to manifest. To discover the truth you must be open to revealing your authentic self. As you follow your heart and trust your intuition you will master the emotions that ignite the creation process. You will then gradually begin to physically see that your present reality is changing around you to align with your soul's truth.
Believe
Have faith and trust that you can have the life you want. Without belief in yourself you will find it challenging to accept that anything is possible. Even if your present reality is worlds apart from the life that you want, never stop believing in yourself. The Universe supports you on your journey, and will align the opportunities that resonate with your soul in perfect divine timing. When you truly believe, you automatically let go of the struggle and give in to aligning with all that is divinely yours.
If you are looking for advice on how to live the life that you want, why not get in touch with one of our psychic readers today!
Comments
No comments have been made yet
Create a Psychic Sofa account today!
Join the Psychic Sofa Community Today and get access to:
Get notified by (FREE) SMS text when a reader becomes available!
Latest offers and members only exclusives
Add favourite readers to your profile