Your Guide To Mediums
Whilst many may assume that all psychics have the same powers, this couldn't be further from the truth, with and other areas where they struggle to make a connection at all.
When it comes to the world of psychic abilities, there's far more than meets the eye. Whilst many may assume that all psychics have the same powers, this couldn't be further from the truth, with every reader having their own specialist area in which their powers thrive and other areas where they struggle to make a connection at all. For this reason, it's important that you know the difference between the different types of readers who you may consider sitting with - each different type can offer a different insight into your life, so it all boils down to what exactly it is you're looking to ask and discover in your reading. In today's blog, we're going to take a look at mediums, their powers, and the reading that they may be able to give to you, helping you to decide whether a reading with a medium is the right choice for you. Of course, each person is entirely different, so you may find that a certain type of reader simply doesn't click with you; this is completely natural and is to be expected! In these scenarios, you just need to keep an open mind and try something new, it really is that easy and once you find a psychic that you feel a real connection with, you'll be able to build on this foundation and revisit them each time you are looking to take part in a reading.
For trusted Psychic readings, get in touch with us here at Psychic Sofa! We've got a number of talented psychic mediums to choose from, with a range of different psychic abilities spanning from mediumship and contact with spirits to card readings and séances, so there's something to fit every sitter's desires. You can get in touch online or by phone, where you can add minutes to your wallet and connect with your chosen reader in just a few simple clicks.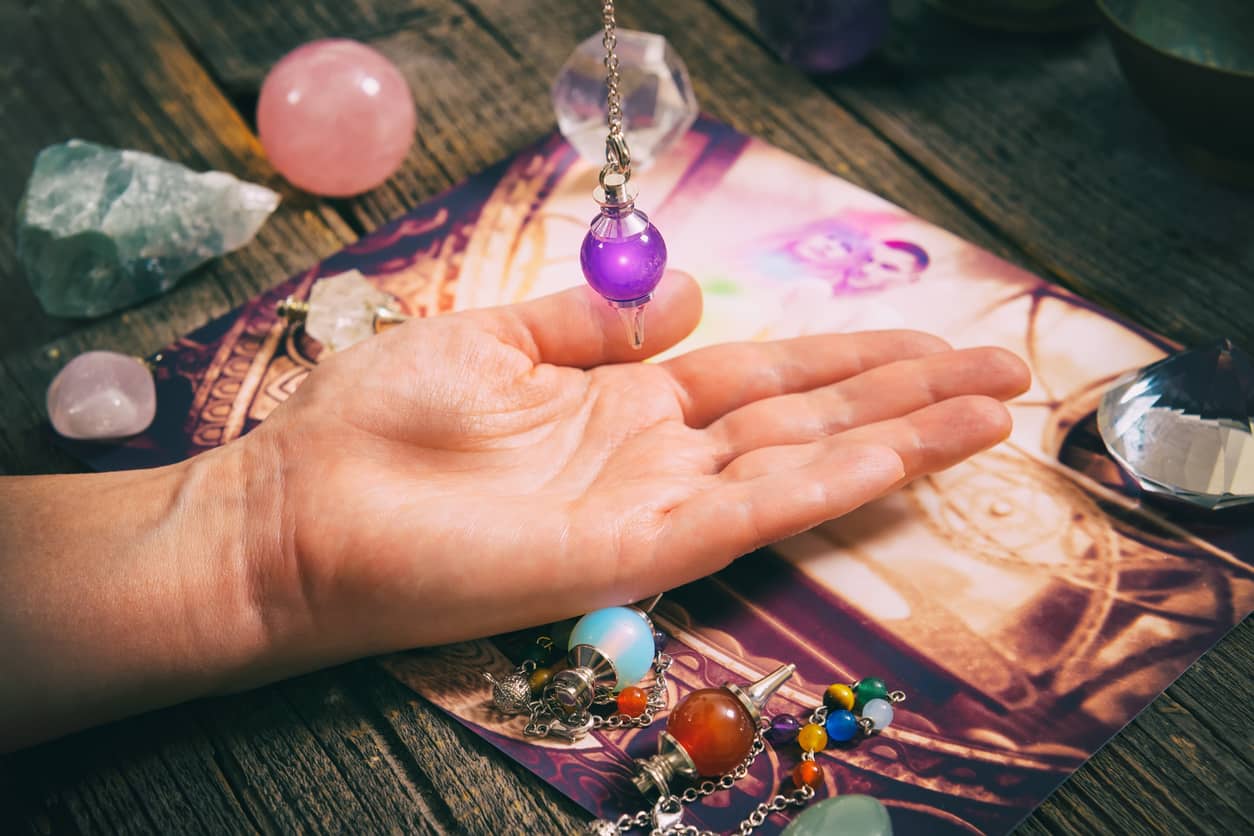 What is a medium?
The topic of mediumship and psychic abilities, in general, is something that is a hot topic for discussion, with many people completely intrigued by the inner workings of the psychic mind and the powers that these select few possess. It's a fascinating thing to consider, especially if you find that you've got questions you seemingly can't find the answers to on your own, but how exactly do mediums manage to connect to realms beyond our own to seek the answers and information that they deliver to us through readings? We've taken a look at these gifted readers to learn more about how they work, so read on if you want to find out what a medium is and what they are able to do!
A medium is, by definition, a person who practices mediumship and who possesses psychic ability. The factor that sets mediums apart is their ability to connect to 'the other side', which is considered to be a realm beyond our own where the boundary between the spirit and the body become blurred. Through this, it is often stated that mediums are able to communicate with deceased relatives and friends, but this is not always the case and the powers possessed will be completely dependant on the reader themselves. Mediumistic ability is something that is very rare, with those who possess it often discovering it at an early age and then developing their skills through adulthood - they then use these powers and paranormal abilities to aid those who do not have the gifts in the form of accurate readings. Online psychics and psychic phone readings are popular ways to get in touch with a medium, giving you the opportunity to connect with them in a one to one session, and perhaps even make a connection to a realm beyond our own.
Mediums vs Psychics
In the world of spirituality and readings, the difference between the different types of readers can cause a lot of confusion, with many deeming the different terms to be interchangeable and all-encompassing. This is not the case. Psychics, mediums, card readers, and clairvoyants all possess very different paranormal abilities, with professional mediums often having the power to communicate with the deceased, whilst clairvoyants are much more profound when it comes to connecting with spirit guides and angels. Tarot card readers are able to use their cards to develop a sense about people, which enables them to give deeper meaning to the cards which are drawn during a reading, whilst psychics are experts at reading energy and auras to access the inner workings of the sitter to answer their questions, clarify their thoughts, and provide them with peace of mind regarding their troubling situations.
Depending on your situation and feelings, you may drift between the services of each different type of reader until you find the method that best suits you, so don't be afraid to try out each different type as you search for information and clarification from the beyond.
A good rule to follow regarding this is that all mediums are psychics, but not all psychics are mediums - it's all about the type of perception that they are able to access, along with their ability to connect to the other side using their psychic powers and paranormal abilities.
What can a medium tell you?
Mediums are able to use their paranormal powers to connect to the other side, but not all mediums are able to communicate with the dead - there is a fine line between the two and it's best to ask your reader which type of medium they are before your sitting, or you may find that you aren't able to make the connections that you had hoped to in your session. Once you know which type of medium you're dealing with, you can start to formulate your questions and desires for the session, which offers more structure to the reading than simply going at it at random. For most people, the main things that you'll seek out the services of a psychic medium for are answers to questions that you can't decipher by yourself or to make a connection to somebody that is no longer living, but of course there are plenty of other reasons that someone might visit a psychic too! For some, it's for guidance relating to their love life or professional life, which are often an area of expertise for astrologers and card readers, or for guidance on family situations and financial struggles, which is where psychics are the most suitable option.
When talking to a psychic, they'll be able to give you insight into your past, present, and future, which you can use as a guide to see where you may be headed and whether you need to take action to divert your course from a rather disappointing direction. By using this insight, people often say that they feel enlightened by the spiritual guidance, which enables them to turn their lives around and divert their attention to the things that matter most in life rather than worrying about insignificant events that were previously weighing them down.
What questions should you ask?
A common trouble that first-time sitters face is struggling to find the right questions to ask - too often we see cases of very narrow and specific questions being asked, but it's impossible for these to be given an answer, as the future is not certain. Instead, the questions that you ask should be focused on seeking guidance and advice, as this is where psychics are really in their element - they're able to take their higher understanding and knowledge to provide guidance to the sitter based on their insight into their aura and energy, which is often found to be incredibly useful advice. Here are a few example questions that you can ask your medium during a reading:
Will I get a promotion at work?
What does my circle of friends look like?
Are there any negative people in my circle?
Will I have a child?
What do I need to know about my life at the moment?
What kind of energy is surrounding me?
What advice can you give me moving forward in my life?
Is my career path the right one for me?
Is there anything I need to know about my loved ones?
Is there anything hindering my relationships?
As you can see, the best questions to ask a psychic find the right balance between specificity and broadness; they'll focus on one particular topic, but will leave the response scope open-ended enough for the reader to be able to draw upon their wisdom and offer you guidance or advice. The most important thing that you need to remember is that you should avoid asking questions that you don't want an answer to and that you should also never ask a question that has a direct yes or no answer, as psychics and mediums are not able to deal in absolutes, just predictions.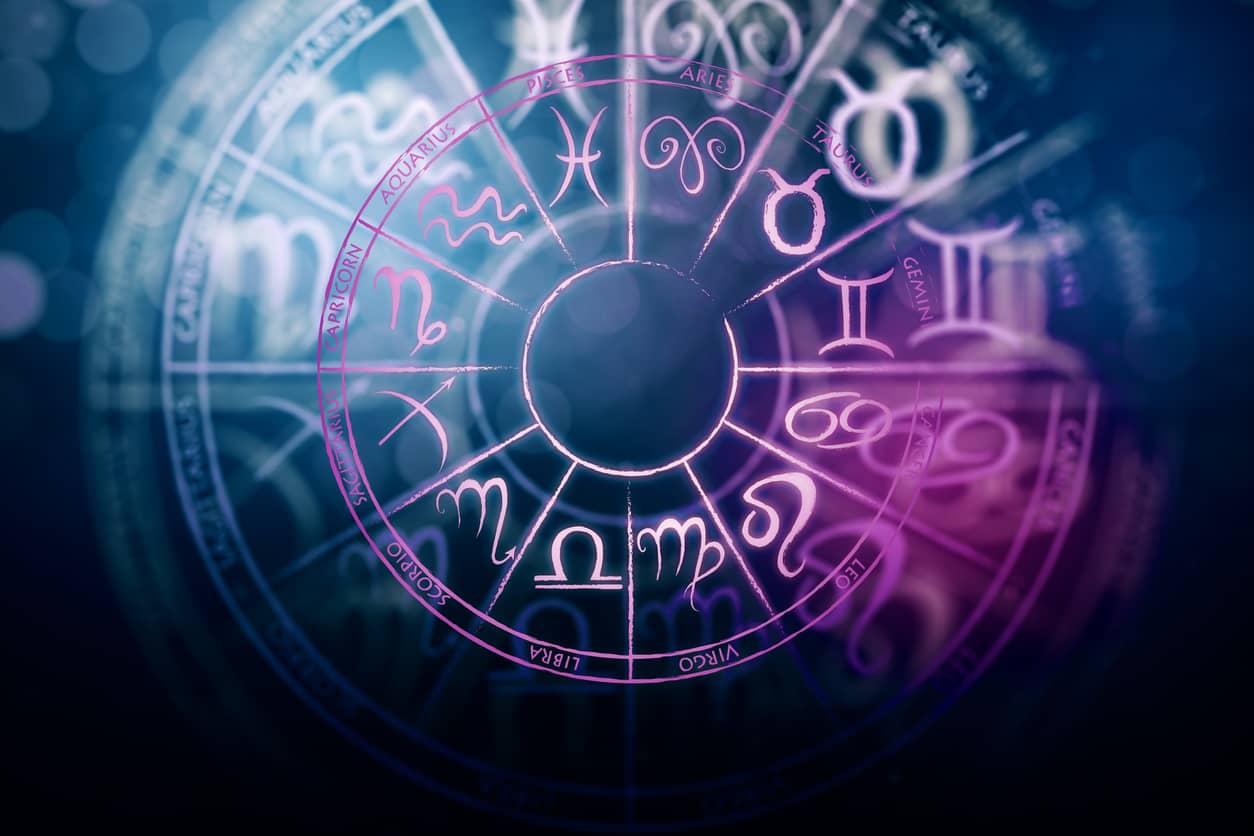 How can you connect with a psychic?
To connect with a psychic, there are a couple of things that you need to do but don't worry, it'll all be worth it in the end when the reading you take part in is more enjoyable and more fruitful in terms of the outcome. First of all, you need to find a reader that you click with, and that's pretty much non-negotiable. If you don't feel comfortable talking to your reader and opening up to them, you'll probably come to find that your session becomes closed-off and awkward, which does not make for a productive reading atmosphere. To do this, you'll want to read up on each of the different medium's bios on their website, learn more about them and then pick the reader that you think you'll feel most comfortable with. From there, you can book some time with them and see how things go - if you don't feel a connection with that particular reader, you can always end the reading early and choose another medium! At Psychic Sofa, we offer you an early opportunity to leave your call without incurring a charge, so if you aren't clicking with your reader, simply end the call politely and you'll be given those minutes back in your wallet.
Once you get into a reading with a medium that you feel comfortable with, you need to be as open and honest as you can be - much of the medium's work requires you to allow them to access your feelings and energy, so being standoffish and aloof will only cause more problems and leave you with as many unanswered questions as you had when you entered the room. Remember, your reader is there to help and guide you, so you don't have to worry about opening up to them and seeking their advice; it's what they're there for!
By following these tips, you'll have yourself set up for the most productive and eye-opening experience possible when you sit down with a psychic reader!
Get in touch
Now that you've got a little more information regarding psychics, their powers, and the things that they can tell you in a reading, why not take a look at connecting with a trusted psychic reader in one of our online psychic readings or telephone psychic readings today! Our friendly team of readers are highly skilled and immensely gifted in the psychic arts, giving them truly bewildering insight that can be used to help guide and assist the sitter as they make their way through the challenges that life throws their way. Give us a call today on 0905 789 1111 (calls cost 80p per minute plus your network access charge), or contact our readers online for an email psychic reading!
Comments
No comments have been made yet
Create a Psychic Sofa account today!
Get access to exclusive account features such as:
Psychic Sofa Wallet
10% extra free minutes
Online & phone top ups