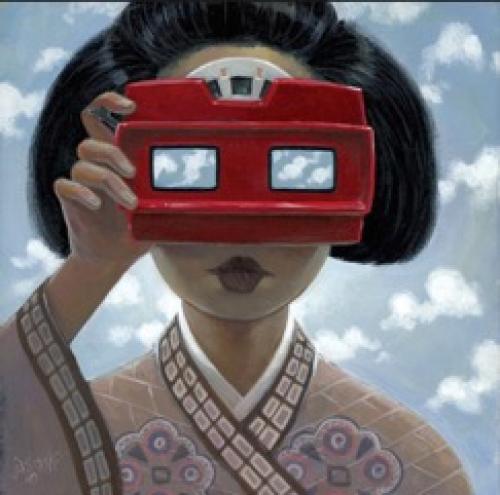 offline
PIN: 4648
Login or Regsiter to add Clarity to your Favourites
More Readers
Psychic Reader Profile: Clarity
Medium, Healer, Clairvoyant, Remote viewing, Clariaudient, Tarot, Angel cards
I call myself Clarity, as I do just that give you clarity. As I see the unseen.
I use my gift to shine light in all areas of one's life, relationships, business, and wellbeing. I have been offering my services to the world for many years. To be accurate you have to make many sacrifices in order to sustain a level of accuracy.
I can confidently say I have made those sacrifices and will offer you a service second to none. I work alongside many high profile clients and business allowing me to support their needs.
I make the conversation direct and to the point, giving you a level of confidence that when you have finished the call, you will be satisfied with the answers to your questions. This is a gift from birth and has been enhanced over the years.
I work with the highest level of support from my guides and angels to supply you with peace of mind in all areas of your life.
Take a leap of faith and try me out. I can assure you that you won't regret it :) Sending all those reading this love and light xxx
What do you like most about giving readings to clients?
Giving insight and answers into a clouded thought or situation within a person's life gives me sheer happiness. To be able to make a person realise why they are where they are and to assist them with a positive move forwards me gives me peace of mind. I am very direct and to the point with my answers. I treat all those who I would wish to receive a reading. By using this approach saves time and money and gives you the focus you need to get on with your life, building the foundations needed to get you where you need to be. Whilst in your reading I also forward you healing, giving you a sense of peace and ease. This helps clear any negative thoughts prior to the call and enables you to use the knowledge given, by myself, to action your insights in a more clear way.
How would you say you are typical of your star sign?
I am not your typical Pisces, yes I am a natural empath and will tune into your energy to help guide you to a better place.
I do take on board your feelings and emotions on your specified subjects as I believe we are all drawn to a person and on speaking you will find a common link, it's our way of finding the solutions in life to climb the ladder of success.
When do you remember being first aware of your gift?
Whilst going through a relationship transition that's when my gift was heightened. I have had my gift from birth and as all who have a gift from birth will know, it comes in stages.
I am reaching higher levels with the following gifts to name a few; remote viewing, direct mediumship skills, healing abilities, hands on and distant, tuning you into yourself on a better level, clearing your negative thoughts.
I have tarot and angel card experience but tent to work directly with my guides angels and ascended masters to provide you with clarity and concise info that will get you to where you need to be.
What is your most memorable experience with a client?
My memorable experience was when I told a HNW client that he would be signing a contract but will have to make a sacrifice. I gave him all the signs that would lead him to the right path. But at the end it was his choice. We flagged up some vital points and gave him an understanding of what was at stake.
Rather than being led by greed and money his Spirit was trying to lead him by sight. Spirit don't want you to be lazy and rely on them all the time. They want you to use your free will to action things in your life.
This method helped him develop his own gut intuition and lead him to success. He decided to take the agreement with a smaller amount which led him to sustain his status and still has the contact in place 5 years later. The other contact company went into administration within a year.
This was a way for him to see that money isn't the be all and end all of life and that by being on the right path will bring you the fruits you truly deserve.
What other experiences or qualifications do you have that you feel compliment your work as a reader?
Many spiritual people go through several lessons in life to show others a way forward. I myself have been through hundreds to provide you with knowledge. My previous career paths and people I have met in my life have enabled me to provide a service that will give you clarity, further you on your path and make you see clear sense of a situation in your life without emotion clouding your judgement or financial poverty taking its toll on your mind-set.
Sometimes it just takes another person, who has been through what you have been through, to guide you in the right way.
What is the most important thing for a person to consider when they decide to have a psychic reading?
When having a reading, I tend to ask clients NOT to ask me how a person is feeling about them. People's feelings change all the time. When your husband forgets to take the rubbish out and the kitchen stinks - you're going to resent him for that lol! So at that time of the reading they may be upset with you. This doesn't mean they do not love you, it's that point in time. Choose your questions wisely when asking spirit your questions, it makes a hell of a difference!
The right questions asked will get you the right answers. I'm trained in asking the right questions and will suggest alternative ways to get your answers. Giving you what you require.
Also to come with an open mind. You may have to change course in life to get what you want and you may not be happy at that time. Later on, you will be thankful of the knowledge, as spirit and myself can see what you cannot see. We all want everything now but we need to be able to acknowledge our weaknesses and strengthen them in order to move forwards. That takes courage. With knowing hidden insights will get you where you need to be faster and with less ego and outside influences of society pulling you down.
Reader Calendar
This reader has indicated they will be logging on for us at the following times:
Pay by Phone
0905 789 1111
When prompted, enter pin 4648
Calls cost 80p per minute plus your network access charge. All calls recorded. 18+. Entertainment purposes only. You must be the bill payer or have the bill payer's permission. We may send free promotional messages. Customer services & marketing opt out 0161 607 3013
Pay by Credit/Debit Card
0161 864 8555
When prompted, enter pin 4648
Credit/Debit cards: £16.80 for 20 mins, £24.60 for 30 mins & £48.00 for 60 mins including vat. Terms and conditions apply. Money back guarantee on debit/credit card telephone readings (see help pages). Wallet readings available on this service.