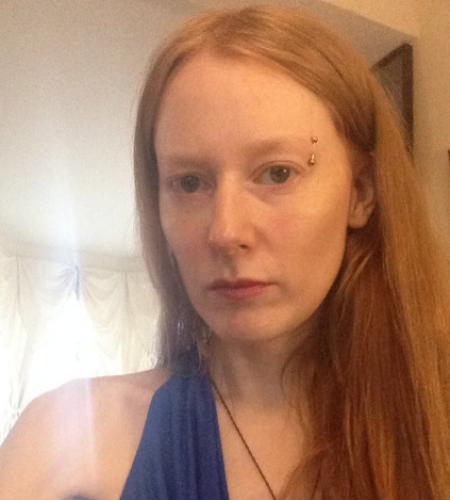 offline
PIN: 4185
Login or Regsiter to add Jade Curtis to your Favourites
More Readers
Psychic Reader Profile: Jade Curtis
Tarot, Empath, Oracle, Angels, Sentience, Audience, Voyance
When I was very young, if I became ill, I would trance in and out of a strange feeling world, with different tones and feelings that would pass through my ears & eyes, helping me recover, as if I was able to see the cells in my body and heal them, which I now know was the spirit world communicating with me. I would have outer body experiences and see my body lying there, I could see ominous shapes in the air at night, patterns in rays of sunlight and try to find symmetry in everything I looked at. It led me to collect any information about the mysteries of the world including the set of 'tea cards' I still have today that I use for readings, and any books about such 'mysteries'!
That stuck with me, since then I have spent my life being fascinated by what else is 'out there', reading all I can to further my understanding. Along the way, I always felt very drawn to the Tarot cards. I started reading with my first set 20 years ago. I am a musician also, the two worlds complement each other! I began reading the cards at a professional level in 2011, after
having read for whomever is asking for enough years already!
What do you like most about giving readings to clients?
I love to see how they progress and take time to change when they need it, coming back to me and letting me know that.
Getting correct validations and predictions, saying something they themselves or someone close has said earlier that day, or a phrase that is personal to them or the person in question, which is something I do often.
I always ask the client, if the reading is of a more spiritual nature to take the energy we have opened up to, as you created that link to spirit also, you are half of building that bridge, so you can sit with that energy, feeling the meditative and beneficial effects strongly for a few days afterward. Don't be surprised to sense and even hear angels around you after a reading, during that time. After any reading is a good time to ask that your angels actually come in to help you with whatever you feel you need, on any kind of level. You might even see them out of the corner of your eye, sitting up on your light fittings, hear them flexing their wings, making it known they are keeping an eye on you, leading you to this moment ;)
I love to hear back about these kind of happenings and experiences that have come about once we have raised your energy! This naturally happens during every reading. If you want a reading and you like having lots of readings, that is you wanting to connect to spirit as much as possible, and this is how you like do so! There are other ways, this is often the 'way in'.
How would you say you are typical of your star sign?
As a Cancerian, I am very much into my home and making it beautiful and caring about the ones I love. I feel very attuned to the water and love to swim far out into the ocean, letting the grandness of it flow through my soul.
I feel everything very deeply and as a water sign I feel very able to read the undercurrents in a room or situation as soon as I walk into it, which are usually mostly clashing with the overcurrents like facial expressions, words and gestures! That information just flows right to me, whether people want anyone else to be aware of it or not!
When do you remember being first aware of your gift?
As I was coming of age, realising what 'the other world' was in relation to 'this world', I would start to hear people's opinions and voices in my head, on stage too! At first I thought they were whispering, that I could hear them with my ears, however I came to realise that would be impossible as up on stage there are speakers facing you, to hear your instrument and vocal, and then separate loudspeakers facing the audience! I think that's when I knew what 'being psychic' meant properly. I started to be able to hear everyone in a room talking without them moving their lips, or even meaning for me to hear it.
Putting it altogether with the rest of my life, times before when that happened spontaneously, thrown me off balance, confusing me about who I was and what I felt!... This helped me to understand that was my strength. What I had been hearing all my life were other peoples 'detailed' private opinions and weaknesses!
What is your most memorable experience with a client?
Decoding the messages that come through and them making sense for my clients is very satisfying!
When I see that the date they will move house is different to what they are expecting and they come back and tell me I was right.
Speaking to those whose work situations are difficult and make them feel trapped, for them to see through it all, remove themselves over time, they then start to use spiritual techniques to see and feel others auras and intentions, protecting themselves, improving their lives dramatically.
Hearing romance questions and having someone be very closed with their feelings, yet predicting they would come forward and they do… or someone new walks in!
Locating a client's keys, telling them exactly where they would find them, right down to the windows and smell of the room and being right!
All these things have happened often in my reads.
What other experiences or qualifications do you have that you feel compliment your work as a reader?
I am a writer and musician, and feel strongly that having a link to the spiritual realm comes naturally with those mediums.
I have taken many spiritual development classes and healing courses over the years, all contributing to the reader I am today.
What is the most important thing for a person to consider when they decide to have a psychic reading?
Take it for what it is and what is said directly, write it all down, accept it as it comes out. Look back over your notes in time, take these as your personal spiritual development notes, hold onto them. That's when you will see patterns and just what was going on in a very clear way, which is sometimes hard to see at the time of the reading
There is a reason for everything, including why you picked a certain reader, why you picked another reader, why you had a reading that day, the date when you re-read the notes you took down in that set of readings... it's things like this, that so much more sense are made of when we look back. This can be our progress, this is our development, if we pay it good attention.
Having a specific area or question is good to start with and then letting a reader flow and not getting too hung up on that one person or question is not always easy, but it does give a better reading for you to review just after the call. You will feel more satisfied if you don't try and hi-jack it too much, as I would say! The information you need, that you didn't quite 'hear' during the read, will naturally download to you as you carry on your daily life, once we have made that spiritual connection. Letting go a bit always brings you more clarity about your most important questions, handing them over to your angels and the universe. Trust you will hear your subconscious and guides popping in with your answers! We are dealing with a force bigger than all of us, flowing with it and surrendering to what's happening to you, rather than getting upset and over worrying, will bring you the signs and symbols you are searching for much faster.
I personally always have a few readings from different readers if I have something I am facing and want to get advice. That way you can cross reference and see how the world of spirit works, why some things are given by some readers and not by others. I find it helps me shape it into something more solid and less of a one off lucky chance, as if a read and the answers you seek for your own life are just something that you are 'waiting' to hear or 'expecting' to be told about. Meditate on those 'few' readings when you have got your notes. You will feel satisfied, more linked to spirit, and have clarity on the solutions you need to put into action.
To ground afterward, and root your plans, spend some time 'tree gazing', being around trees, even just out of your windows, watching for their aura, pulsing energy lines and colours that come strongly from their branches. With your raised vibration, you are sure to see this ever more clearly.
X
Reader Calendar
This reader has indicated they will be logging on for us at the following times:
Pay by Phone
0905 789 1111
When prompted, enter pin 4185
Calls cost 80p per minute plus your network access charge. All calls recorded. 18+. Entertainment purposes only. You must be the bill payer or have the bill payer's permission. We may send free promotional messages. Customer services & marketing opt out 0161 607 3013
Pay by Credit/Debit Card
0161 864 8555
When prompted, enter pin 4185
Credit/Debit cards: £16.80 for 20 mins, £24.60 for 30 mins & £48.00 for 60 mins including vat. Terms and conditions apply. Money back guarantee on debit/credit card telephone readings (see help pages). Wallet readings available on this service.