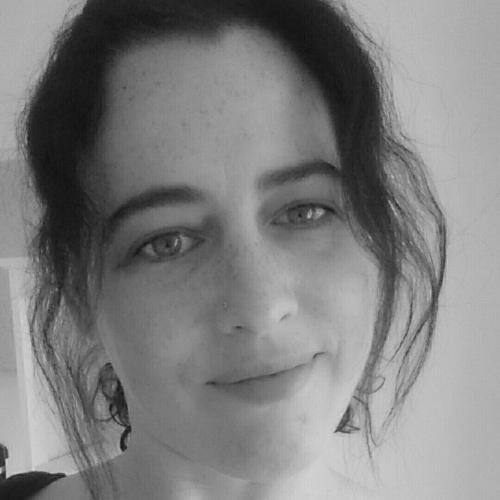 offline
PIN: 4406
Login or Regsiter to add Indigo to your Favourites
More Readers
Psychic Reader Profile: Indigo
Psychic Clairvoyant - Tarot/Oracle reader
Welcome to my profile and a warm welcome, my name is Indigo, I decided to use this as my spiritual name because I am an indigo child.
Over the years I have had many ups and downs in life (more of the later) which has made my journey very interesting and helped me grow spiritually. I believe with the amount of situations I have personally seen and been through it has given me the strength to understand and grow, and no matter what happens even if you think you are alone you are always loved and supported from your guides.
As a young child I was singled out at school and found even though I didn't fit into the diverse social groups, I was however the person that my peers would approach if they were ever in need of advice or help. My souls journey on this earth plane I know is to help and guide others for what ever reasons are presented at the time. I am so passionate about my spiritual work and always seeking to learn new information and being mindful of my day to day experiences to help my soul grow.
This is why I am here now, to use my gifts to assist and help others in the best way I know how.
I am very much looking forward to working with many wonderful souls looking for guidance on their journey.
Thank you for reading. :)
Indigo ~xXx~
What do you like most about giving readings to clients?
For myself because I am empathic and feel others feelings it is the fact that I am actually able to use my gifts to help others, and feeling the shift in the client from unsure/low to more positive/happy, is a very humbling feeling, everyone is lost or unsure at times and being passionate about helping people and being able to seek guidance form the cards is a great way to find clarity.
On the flip side it is also lovely if possible to receive feedback because it is nice to have clarification that the information I pass from my guides and psyche is compassionate, helpful and healing.
How would you say you are typical of your star sign?
I'm laughing by this question because actually I thought no I am unlike my star sign, but actually yes I am very like it, being Gemini is tough work! :)
I have the quick silver mind and always seem to be 20 steps ahead of everyone waiting to catch up. Happy and kid like most of the time when in our happy mood (I say our because there are two of us you know!). Though on my other side (yes typical Jekyll and Hyde) when I am bored I am my own worst enemy.
When do you remember being first aware of your gift?
I would say around 7 years old, but couldn't really make head nor tail of it back then. My mum gifted me my first tarot deck at the age of 13, and had my first astral travel experience that I remembered at 14. Like I have mentioned before I have always been the one that was sort after by my peers for comfort, support and good sound advice. Constantly told by the young and old I had an old head on young shoulders. Since then I realise I am an old soul and have had many lives on the earth plane and my thirst for the metaphysics side of life has unravelled since then.
What is your most memorable experience with a client?
For me it was a lady that had obviously been in a very bad relationship but at the same time was dealing with a daughter on a class A drug, the burden she was carrying on her shoulders to try and hold it all together was immense. During and after her reading she was sobbing and releasing all the pain she had been carrying, (in turn I found that a great challenge not to cry myself!) she was amazed at the positive knowledge I had brought through for her and even a secret on writing a book she had been thinking about doing, but with low self esteem thought she wouldn't be able to. We had a great connection and managed to talk through to the bottom of what it was that would help her go in a positive direction. (I can't thank my guides enough for helping me stay so strong).
Anyway to round the story off this lady gave me wonderful feedback (which of course I thanked my guides for) and has also moved forward in writing her book and looking to get it published.
What other experiences or qualifications do you have that you feel compliment your work as a reader?
My passion for the spiritual journey I am on has led me to be able to see auras, understand people with compassion, train in Angelic Reiki, I also use crystals in my readings. As young as 7 I was fascinated and read as many books as I could on astrology and dream decoding, my knowledge all round is vast but there is always more to learn and this is why I have a passion for it, it feeds my soul and drives me to learn more.
My biggest qualification I would say is my life's journey of trials and tribulations that has made me whom I am today and the knowledge I have gained from these experiences coupled with a lot of inner work and self development, has given me the qualification to be compassionate, confidential and a great sounding board for advice and for healing.
What is the most important thing for a person to consider when they decide to have a psychic reading?
I would say not to have any expectations, to choose your reader for whom you are drawn to by their profile and picture, be open minded and go with whom you feel right to go with. :)
Pay by Phone
0905 789 1111
When prompted, enter pin 4406
Calls cost 80p per minute plus your network access charge. All calls recorded. 18+. Entertainment purposes only. You must be the bill payer or have the bill payer's permission. We may send free promotional messages. Customer services & marketing opt out 0161 607 3013
Pay by Credit/Debit Card
0161 864 8555
When prompted, enter pin 4406
Credit/Debit cards: £16.80 for 20 mins, £24.60 for 30 mins & £48.00 for 60 mins including vat. Terms and conditions apply. Money back guarantee on debit/credit card telephone readings (see help pages). Wallet readings available on this service.